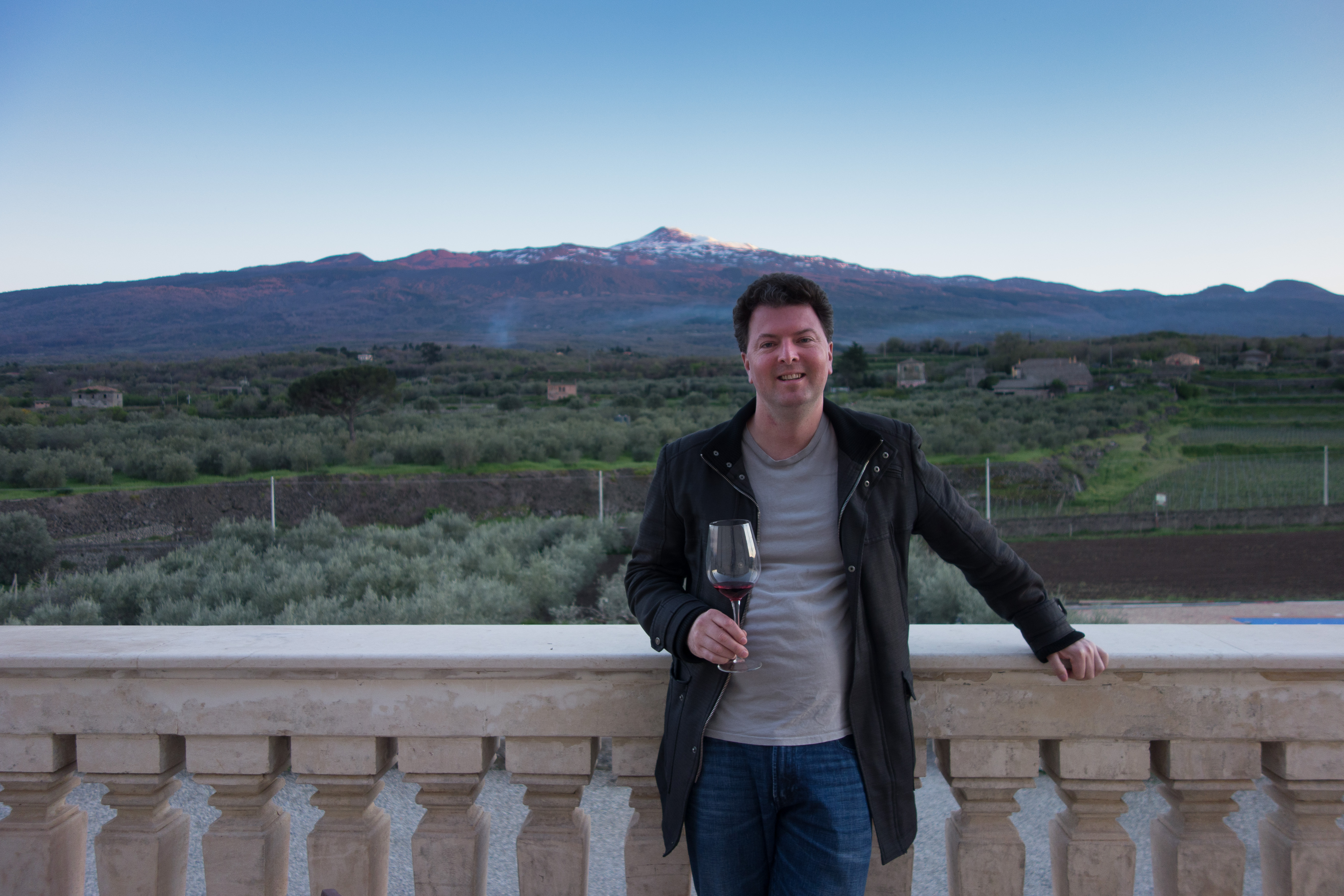 Alder Yarrow is an American wine blogger who founded the highly regarded award-winning wine blog, Vinography.com. Featuring wine and sake reviews, restaurant reviews, editorials, book reviews, wine news, and wine event coverage, Vinography publishes new content daily to readers worldwide. San Francisco magazine has called Alder "The Wine World's Brightest Cyberstar" and he is widely accepted as the pioneer of wine blogging.
BACKSTORY
In late 2003, Alder Yarrow had become the guy that all his friends went to for advice. Thinking that there had to be a better way of answering his friends' repeated questions about what wines he liked and his favorite restaurants, Alder typed the phrase "wine blog" into Google and got zero results. He then did the same for the made up word "vinography" and also got zero results. That was the beginning of Vinography.com.
OF NOTE
Alder is a frequent speaker and presenter at wine events around the world including the Symposium for Professional Wine Writers in Napa Valley and the Aspen Food and Wine classic. He has also appeared as a panelist and speaker for events and organizations such as Wine 2.0, The Commonwealth Club, and the Churchill Club. He was a member of the editorial board for Sommelier Journal magazine, and the author of the Sonoma and Marin County chapter of Opus Vino, a comprehensive look at the world's wine regions and their best wines. Yarrow was a finalist for the 2011 James Beard Journalism Awards.
Since November of 2011, Alder has been a columnist for Jancis Robinson on her web site jancisrobinson.com. His "Alder on America" column focuses on current events, trends, and happenings in the world of American wine. He also contributes articles to various publications such as Fine Cooking magazine and The World of Fine Wine.
In January of 2012, Yarrow began a collaboration with food photographer Leigh Beisch and art director Sara Slavin called The Essence of Wine, celebrating the flavors and aromas of wine with beautiful photography and prose.
DRAMA
Yarrow has received some backlash from controversial articles he has written on his blog. He says, "A couple of the most commented on and most controversial posts I've ever written were entitled 'Wine and Pregnancy: The Facts,' which referenced an article by the late Israeli wine critic Daniel Rogov about the subject, and a post entitled 'More on Wine and Pregnancy,' which reacted to a more recent article in the news. Both of these posts still get comments today, many years after they were written. Of course most of them are people decrying how horrible it was to encourage people to have a glass of wine while pregnant. Strangely, in a society that is ever mistrustful of its government, where the Surgeon General's warnings about cigarettes go completely disregarded, we hold one of his proclamations to be gospel. Namely that drinking any alcohol while pregnant harms the fetus. This, of course, is a load of horseshit, to use a technical term."
PERSONAL
Alder holds dual bachelors degrees in photography and communication from Stanford University, and has also spent time studying at Oxford University. He lives in San Francisco with his wife and daughter and in his spare time enjoys improv theater, rock climbing, and of course, drinking wine.
NO JOKE
Wine Blogger is only his night job! Alder spends his days as Chief Experience Officer of Cibo, a brand experience agency.
VITAL STATS
FULL NAME: Alder Yarrow
NATIONALITY: American
OCCUPATION: Founder and Editor of Vinography.com
UNDERGRAD: Stanford University
RESIDENCE: San Francisco, California