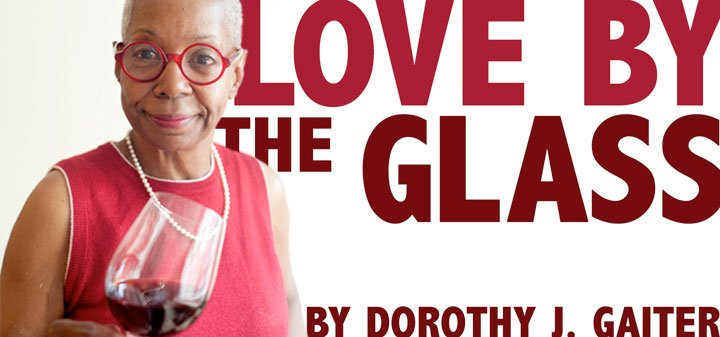 For a time, in some circles, sommeliers were the rock stars of the wine world. But, really, that mantle will always belong to the farmers, the wine growers who search, near and far, for unique soils and growing conditions. If Mother Nature then smiles on them, they produce the elixir of joy that we call a delicious wine. Them? We call them pioneers.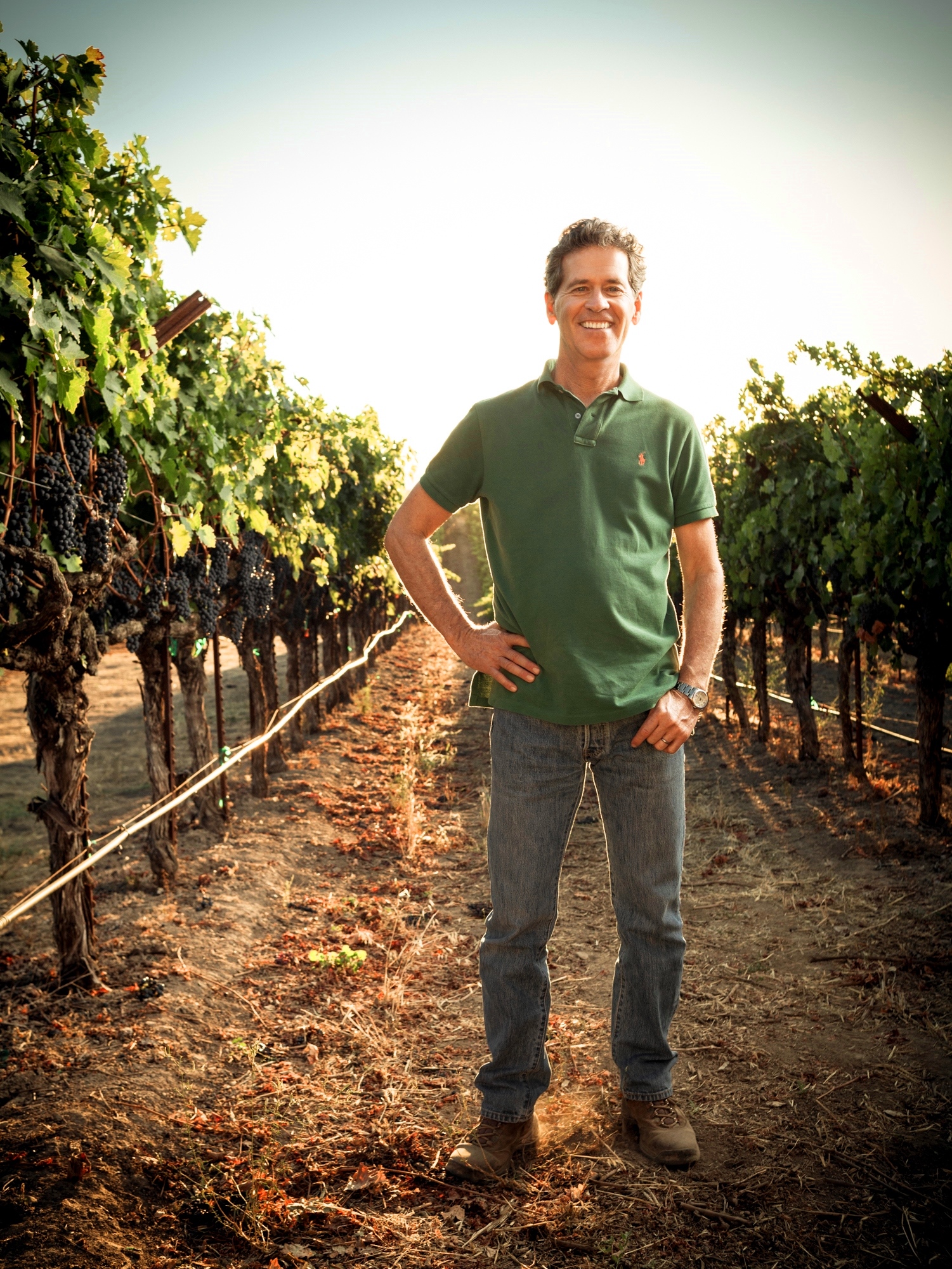 To name a few: Richard Sanford and Michael Benedict, who planted the now legendary Sanford & Benedict Vineyard in the cool-climate Sta. Rita Hills in Santa Barbara County. David Hirsch studied the topography, geology, and weather of the far reaches of the Sonoma coast and figured how to coax stellar wines from what had been thought to be an inhospitable location. In 1958, Dr. Konstanin Frank bought land in the Finger Lakes region in New York and convinced the world that vitis vinifera grapes, the traditional European varieties, could thrive in the Eastern United States. André Tchelistcheff, who was known as the "dean of American winemakers," mentored many of the greats of California in where and how to plant and when to pick, including Robert Mondavi, who also belongs in that category.
Add winemaker, consultant and importer Paul Hobbs to that list. "Hobbs is like a good truffle-hunting dog when it comes to finding great vineyards," Robert Parker, who twice named him Wine Personality of the Year, told the Los Angeles Times Magazine in 2008.
Hobbs has winemaking consulting projects on several continents, the latest in Armenia and upstate New York. It was Hobbs' work with Nicolás Catena's Bodega Catena Zapata in Mendoza, Argentina, in the late 1980s that put that country's Malbec on the world stage and led to a vinous revolution there. His work with the same grape in its birthplace, Cahors, France, with Bertrand Vigouroux of Maison Georges Vigouroux, has produced a line of amazing wines called Crocus. The third in that line, which is to be called L'Atelier, will be introduced sometime in May.
When Hobbs was in town recently, I asked him about his winemaking philosophy, his New York project, the wine that got a perfect score from Parker, why he hasn't made a Malbec here in the States and many other things.
"Wine's about enjoyment, but it's also, in addition to that, wine ties us back to someplace. Some people call it a somewhereness, some people call it terroir," he said. "There's many different ways of looking at it, but that's always been important to me. My father was the first to introduce the concept to me."
His dad taught him that concept with apples. Hobbs, 62, is the second of the 11 children of Edward and Joan Hobbs. He grew up on the family's fruit farms that cultivated mostly apples in upstate New York, in Niagara County, not far from his newest project.
His dad would take McIntosh apples grown on the family's different farms and have Paul blind-taste them, matching the apples to the farms. "That was a challenge, but you know it's funny, because even the color varied," Hobbs recalled. "The crispness, some element of the flavor would also vary, and finally if you studied it carefully, my father said you'll begin to see those differences."
In 1969, when Paul was 16, his father served the family a sweet liquid. It was a 1962 Château d'Yquem, and his mother, who had banned all alcohol in the house, was furious, Hobbs had told me in an earlier interview. "She was mad at my Dad for bringing it into the house and mad at me for enjoying it so much." That night, he and his dad built a bonfire and talked about planting vineyards one day. And so, over time, they pulled some of the apple trees out and planted table grapes. I read recently that one of his brothers had converted those vineyards back to apples!
In his family's early years of growing grapes, Hobbs was in college, on his way to becoming a doctor. But a wine-tasting event he attended realigned him with the memories of that great Sauternes. So he earned a master's degree in viticulture and enology from UC-Davis in 1978, going to work for Mondavi soon afterwards, which led him to become head enologist at Opus One, the Napa Valley Mondavi-Rothschild wine endeavor that began in 1979. From there, in 1985, he joined Simi Winery in Sonoma, but left in 1989 when its parent company, Louis Vuitton-Moët Hennessy, made him choose between working for it and consulting with Catena, a competitor of LVMH's Bodegas Chandon.
Nicolás Catena had initially asked him to make Chardonnay, but Hobbs, who had studied with Nicolás younger brother at Davis, fell hard for some of the family's neglected old Malbec vines. The result was Alamos, still a leading brand today. While in Mendoza, Hobbs married a young Argentine. They eventually divorced after the birth of daughter, Agustina, a student at Cornell, and the namesake of Hobbs' Cuvée Agustina, an award-winning Chardonnay.
His personal portfolio includes Paul Hobbs Winery, built in 1991 with Catena's financial help in Sebastopol in Sonoma County; Crossbarn, a second label of more-affordable wines that have become popular with millennials; Viña Cobos Wines, which he produces in Argentina with winemaker Andrea Marchiori and her husband, Luis Barraud; and Paul Hobbs Imports. In California he's consulted for, among others, Peter Michael Winery, following Helen Turley; Swanson, Sterling, Chalk Hill, Chalone, and Stag's Leap Wine Cellars.
Hobbs said that the day he finished the Stag's Leap job, the winery's founder, the great Warren Winiarski, gave him a silver box with two grape seeds in it. "He said, 'These seeds are from Armenia, the birthplace of wine.' Then I started doing some research because I didn't know that. Of course, it's arguable whether the birthplace of wine is Armenia or Georgia or even Iran, I suppose, but in that area today UCLA archaeologists have located what today is the world's oldest commercial winery," Hobbs said. "It's over 6,000 years old. I had the privilege this past November to see it with my own eyes. It's only about 5 kilometers from our new vineyard."' About five years ago, two Armenian brothers approached him in Napa and asked if he'd work with them. "We're just now in the process of planting the vineyard and making our first wines. It's quite a project," he said, adding that it's been a difficult undertaking.
He's no stranger to adversity. The Press Democrat in Santa Rosa reported in January that after negotiations, Hobbs had agreed, according to his company, "to pay $100,000 to settle a civil lawsuit brought by Sonoma County prosecutors last year that alleged environmental and land-use violations in three vineyard conversion projects." The newspaper said, "The alleged breaches carried the potential for millions of dollars in penalties."
The newspaper quoted his spokesman saying that Hobbs agrees that all of his future vineyard development will comply with the law. "We're just happy to put it behind us," the spokesman said. "Now we can go on to farming and making great wine."
Hobbs chose the Finger Lakes for his next project because "the Finger Lakes is the only place in the U.S. that can produce Riesling on a par with Germany," he said. He's working there with Johannes Selbach, the owner and winemaker of Selbach-Oster in Germany's Mosel Valley, who is choosing the clones. Hobbs is starting from scratch with this 65-acre project near Seneca Lake and hopes to have wines to market in 2020. He's out of the country about half the year so at least this project brings him close to Agustina's campus and the farms of his youth.
What you won't find among Hobbs' wines in the U.S. is a Malbec. Why? "That's a very good question," he replied. "I suppose we're planting a small amount of Malbec now."
"Suppose?" Ok. I'll bite. Where?
For many years, Hobbs made his wines exclusively from purchased grapes, storied vineyards like Beckstoffer and Hyde whose fruit he still purchases. It was great fruit and he couldn't afford to purchase the land he wanted. That's changed. The Malbec he's growing that we'll have to wait several years to taste, he said, is in his first-ever Napa Valley estate, 60 acres planted to all five Bordeaux varieties. He named the estate, which is east of Napa, Nathan Coombs Estate after the man who founded—wait for it-- Coombsville.
"We're planting a small amount and we'll see … It's a good zone. It has the volcanic soils that Malbec likes and the alluvial rock that it prefers. That'll be fun. We brought cuttings from Argentina," he explained.
"One of the reasons that I've been slow to move on Malbec in California is because most of the clones have been French derivatives and most of them are large berries. Most of them also have been heat-treated so they are virus-free, but it's sort of like giving a wine a prefrontal lobotomy. Not a lot of character, though that's beginning to change. We are seeing better material come in, so better Malbecs are being made."
I've always wondered at what point a winemaker knows he or she has made something off-the-charts wonderful, a wine I'd call Delicious! Parker gave Hobbs' 2002 Beckstoffer To Kalon Vineyard Cabernet Sauvignon a perfect score, 100.
"That's a tough question to answer, but we knew it. In fact, I say we because I had two assistant winemakers, both Mexican gentlemen, and we all knew it," he told me. "We stood at the fermenter and it was just extraordinary. We'd all tasted plenty of wines at that stage of their life and this was very early, it was just at the initiation phase of the fermentation, and we could tell that this wine was going all the way.
"I don't know how you … It's the fullness in the mouth, the flavor profiles. There's the blackness of the fruit, the richness. Even at that time it was already showing some graphitic notes. Then, the tannins. The structure of the wine was just … I don't know how a wine can deliver that message so early in its life. I don't know when you have a young child if you can tell that they're a prodigy that early.
"It's very funny, because today in Napa, for example … That wine was not made with fancy machinery or berry sorting or all the things that people are running to and spending lots of money to do," he continued.
"That wine was made with more basic equipment and it wasn't even made in a winery that I own. It was made in a shared facility. It's always about the grapes."
Dorothy J. Gaiter conceived and wrote The Wall Street Journal's wine column, "Tastings," from 1998 to 2010 with her husband, John Brecher. She has been tasting and studying wine since 1973. She has had a distinguished career in journalism as a reporter, editor, columnist, and editorial writer at The Miami Herald and The New York Times, as well as at The Journal.