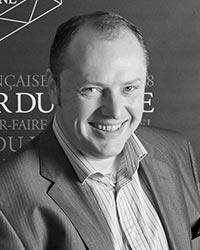 How much do you know about oak barrels and wine? I found myself wondering about the process from forest to fermentation. So I got a hold of Marc Plantagenêt. He is the Operations Director for Seguin Moreau, a historic barrel-making company headquartered in France. While on a sponsored media trip to attend Les Grand Jours de Bourgogne, I sat down with Plantagenêt to understand how oak trees are selected and talk about working with winemakers. He added a dash of philosophy as well.

To talk about oak barrels, you first have to start with oak trees. Ninety to ninety-five percent of the potential supply of wood comes from France's national forests. Wood is purchased via auctions that take place September through January and are run by the National Forest Office. These auctions are part of an extremely long (century-plus) cycle of harvesting and replanting.
So let's say you show up, ready to buy an oak tree. How do you know which ones are the best? Make sure you select a straight tree, and one with no branches at the bottom. Branches go deep inside the tree, and give you knots in the trunk that do not make for good barrel staves. Also, you need to conduct a closer inspection, looking for pin holes and surface wood dust that indicate insect infestation.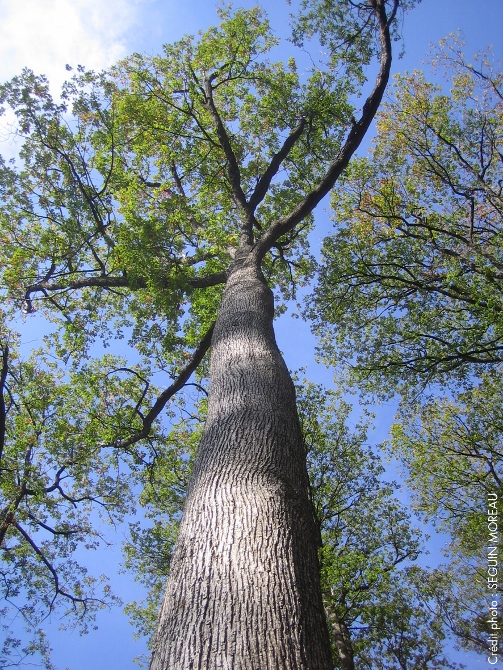 After you've selected and purchased your oak trees, harvest takes place October to April—May at the latest. This is a fortuitous time to get your wood, as the levels of sap in the trees are at their lowest. The harvested logs are then sprayed with water to protect them from insect and mold. (Surprisingly, Plantagenêt explained that the water prohibits, rather than promotes, mold.)

Things start to get really interesting when it comes to working with winemakers, who are looking for oak barrels to lend certain components to the finished wine. The job of Seguin Moreau is to be a kind of translator in the relationship between wood and its flavors, tannin profile, and structure. And winemakers are not a homogeneous bunch when it comes these decisions and desires. In Chassagne-Montrachet alone, Seguin Moreau has 25 clients. And, as Plantagenêt revealed, "In Chassagne-Montrachet, none of our customers are buying the exact same barrels." It's a matter of producing "different types of wood and toasting to meet different expectations."
This is a partnership of cooperage and winery, not simply that of a supplier and customer. Plantagenêt talked about the two instances when a winemaker gives up a measure of control over his or her wine: when it goes into barrel and when it goes under cork. If you've got a barrel full of Montrachet worth tens of thousands of dollars, you'd better believe you want to have a close relationship with your cooper.

The entire process of turning freshly picked grapes into bottled wine does involve both mystery and truth, the latter three-word phrase lingering in my thoughts courtesy of Plantagenêt. But it was a final declaration from him that perfectly encapsulated the role of the cooper, the oak barrel, and Seguin Moreau when it comes to contemplating what's in your glass: "We are a part of the intimacy of wine."