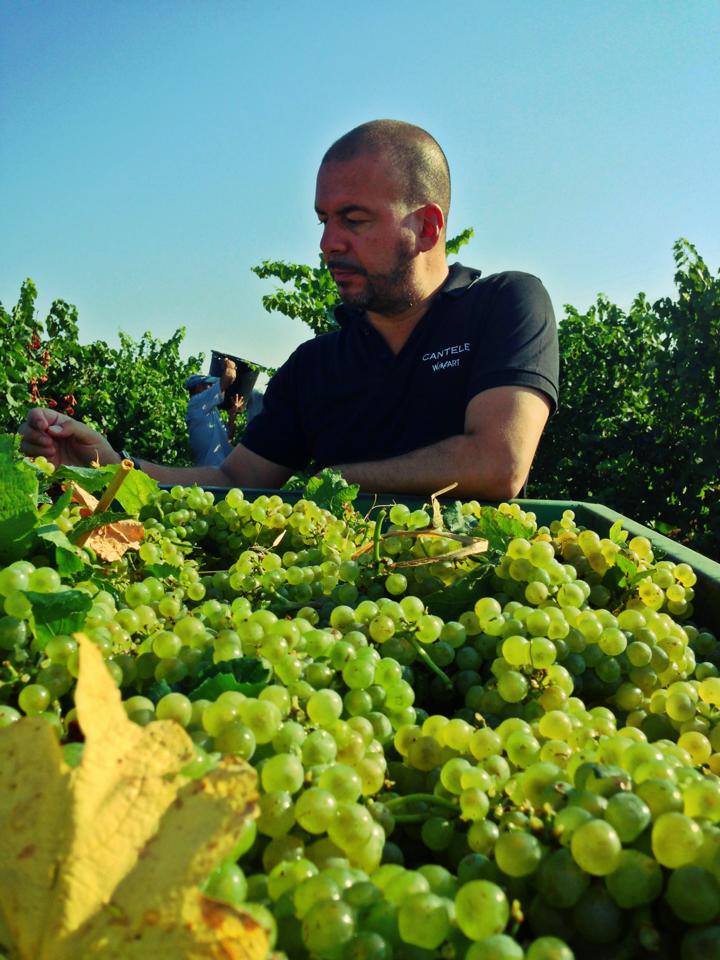 Gianni Cantele, alongside his sons Augusto and Domenico Cantele, started the Cantele Winery in Puglia in 1979. At the outset, Cantele was a bottler, purchasing wines from the local wineries. In the 1990s, Cantele began to acquire vineyards and started making its own wines. The family roots were orginally from the Venice region in the north of Italy. Gianni Cantele's career was that of a wine broker, buying wine from Puglia to blend in the weaker but more famous Italian red from the north. During one of his business trips the family fell in love with Puglia and decided to move.
We talk to Gianni's grandson Paolo Cantele about the progression of Puglia as a wine region.
Christopher Barnes: Puglia is a very interesting region. I mean, there's a lot of wine that gets made in Puglia but most of the wine is bulk stuff that gets shipped out and made into non-wine related stuff. How did your family get involved with this project of making quality wine in Puglia?
Paolo Cantele: When I talk about my family I love to say that we were adopted by Puglia because Cantele is not a typical Puglian name. My grandfather was from Venice, he was a Venetian and after the second world war he started to work in the wine world in a broker society of the wine in bulk. He bought wine in bulk from Puglia and he sold his wine in the north of Italy. He started this way. Because of this, he traveled very often from the north to the south. He went to the south, especially to the areas of Lecce and Brindisi, and he went to the wineries and the cooperatives of wine and he tasted the wines, he chose the wines and then he sold them.
My grandfather started to travel often from north to the south for this reason. In one of his trips, he decided to take with him my grandmother, Teresa Manara. My grandmother fell in love with this land, especially the Salento, because we are located in the last 100 kilometers of Puglia. They decided to do this opposite immigration and in fact it's a joke but I like to say that my grandparents were really anarchists to do that. I say opposite because in those years the people from the south moved to the north of Italy to find jobs, but they did the opposite of that. They started to work in the wine world in this way. When my father was 16, he decided to enter the wine world like my grandfather, and he went to the winemaking school in Connelia Rovelto, one of the most important winemaking schools.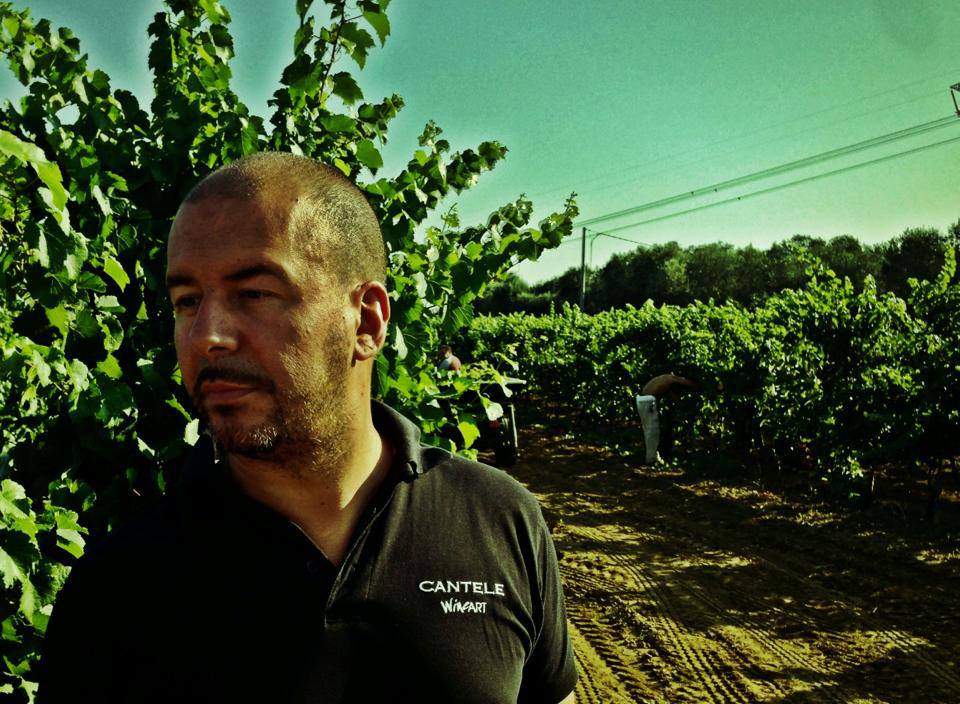 After the degree he worked and had some experience with the wineries of the Veneto. That was very important for us because my father worked primarily with white wine when he decided with my uncle and grandfather to create the Cantele Winery. For many years we were known especially for the white wine. I said it's strange because like most of the wineries from Puglia, we work especially with red grapes, and primarily the Negroamaro and Primitivo, the indigenous varieties. This is the story. Now, there is the third generation of the family; it's me, my brother and two cousins. My brother is the one making wine now, I'm in charge of sales and marketing with Umberto, my cousin Luisa works in the office, my uncle Dominico is the financial director, so he decides how much money we have to spend for marketing. This is the story of the family.
How did you move from bulk into quality? What was the thinking in terms of making that shift?
The Cantele Winery started to bottle the wine that my father made by following other cooperatives in the area of Lecce. He made the wine there and then we bottled all the wine in the winery. You have to consider that probably 90% or 100% of the wine in bulk produced in Puglia was produced by these big cooperatives. Then the private family wineries started in the '80s, the end of '70s, to produce the bottled wine. Actually, the cooperatives also started to produce quality bottled wine. Of course there is no longer a situation like in the past to sell the wine to the north of Italy. I think because during the '50s there wasn't all the strict classification like there is now. All the IGT, the DOC and the DOCG.
In terms of the thinking in the family, what was the thought process in terms of moving from bulk to quality? Why did you do it? Why did you say, "We don't want to be a strictly bulk producer anymore and we believe that there is a market for quality wine from Puglia?"
Consider that when we started and when the winery was created, we started to bottle. The job of my grandfather was to sell wine in bulk. The reason was because it was very important to start to show that it was possible to produce quality wines in a warm region like Puglia. For many years people thought and said that it was quite impossible to produce elegant, fine wine in my region because it's too warm. It's warm, but that's perfect. We have during the summer temperatures that are about 80, 85 degrees Fahrenheit. During the night it is about 60 degrees Fahrenheit. The peninsula of Salento is over 30 miles between the Atlantic Ocean and the Ionian Sea. That means that there is a lot of wind and this is perfect because the grapes can keep good acidity and good freshness. Of course technology helps us. When I say technology I mean just stainless steel tanks that permit you to control the temperature so that you can do an elegant white, not just red wines.

It was especially difficult as there wasn't a traditional white wine because in a warm region like Puglia it's quite difficult to produce wine other than a white wine. We like to work with Chardonnay. We probably will never work with Sauvignon Blanc or Gewürztraminer or these aromatic grapes, but Chardonnay can work very well. That's the reason because now not only the Cantele Winery but all the wineries are focusing on indigenous grapes.
One thing is making quality wine but the other thing is selling it. How did you build a marketplace for Puglia when the reputation that you inherited when you went into this project was bulk? You had to not only convince people that Puglia was a region that is worth investing in, but also change the perceptions of the region. How did you do that?
It was really hard and I have to tell you the truth, it's hard still. I mean that when my father, my uncle and grandfather started to sell wine, to produce wine, it was quite impossible to sell Puglian wine in Italy. In Puglia it was very difficult. That's the reason I think 90% of the wineries in Puglia focus on the export market. We export a lot. Actually, we exported 70% of our wine and in those years, mainly to two markets that I like to say were really open-minded - the German market and the US market. People wanted to try to discover new wines, not just wines from Tuscany and Venice, but also wines from the south. I don't like to say cheap, but good value. To sell our wines was very difficult. It's probably not any easier right now, even if all the social networks help a lot and people can easily read about the wines from all over the world.
I think our strength is to focus on the indigenous grapes. Producing Chardonnay or some international grapes was probably important for showing other markets that Italy can produce good quality wines. I'm thinking this also rings true for Sicilian wineries where in the '90s, they were really famous for international Chardonnay, Merlot, and Cabernet Sauvignon, but now are really famous for Frappato or Nero d'Avola. Same is true for Puglian wine, but of course now we are focusing on Primitivo and Negroamaro.
You're producing a million and a half bottles a year, that's a lot of wine to be selling, so you have to be doing something right. What is work? What has been the success in terms of building the business?
I think it's very important to travel a lot and you have to plan everything. Focusing on indigenous grapes. It's very important in marketing to create the good range, good names, and beautiful labels. You have to understand the markets and then travel, talk, and do seminars. I love to come here to the US to talk about the wines, to talk about the Negroamaro, about Puglia, about Salento. This is the best way to do that. I'm social media addicted so the last 10 years were really, really important for us to show all this.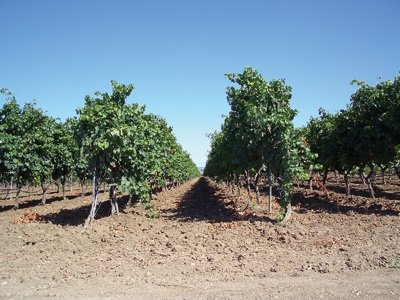 In terms of the indigenous grapes such as Negroamaro, talk about them. There are some really interesting unique varietals that you're highlighting.
Probably the most known indigenous grape is the Primitivo because it is the same grape as Zinfandel from California, but Negroamaro is not so well known. We think that Negroamaro produces the most important reds that we have. Actually we produce six wines with Negroamaro grapes as well as a rosé. It's perfect for rosé wine as it's a young, user-friendly, easy to drink wine but also has a full body structure and it is a long life wine that you can keep, you can store, and you can drink after 10 or 15 years.
How do you describe Negroamaro to somebody that hasn't tried it?
First of all when I talk about Negroamaro, I have to say that we can produce very elegant wines because the perception in the last year unfortunately about Puglian wines, especially those made with Negroamaro grapes, was that they were too strong, too alcoholic, and not so clean. The problem with many of the wines in the past made with Negroamaro was the Brettanomyces. A lot of people consider this characteristic of Puglian wine.
For people that don't know, it tastes a little kind of barnyardy, right? A little funky?
Exactly. That's not a characteristic of Negroamaro. If you work in the best way in the vineyard and you work in the best way in the winery, you can have very elegant wine. The bouquet of the Negroamaro is so rich. The rosé for example, the typical rosé of Negroamaro has notes of cherry, strawberry, roses, red blackberry fruit, spicy tobacco, licorice, black pepper, balsamic, and eucalyptus which is really rich.
Where you are in Puglia, it's sort of the heel of the boot of Italy. Is that right?
That's right. Puglia is large, about 400 kilometers. The Salento peninsula is large, is long, about 100 kilometers and we are located in a little town that's called Guagnano. It's very close to Salice Salentino; Guagnano and Salice Salentino are divided by a street road. The terroir famous for Negroamaro grapes is the DOC Salice Salentino.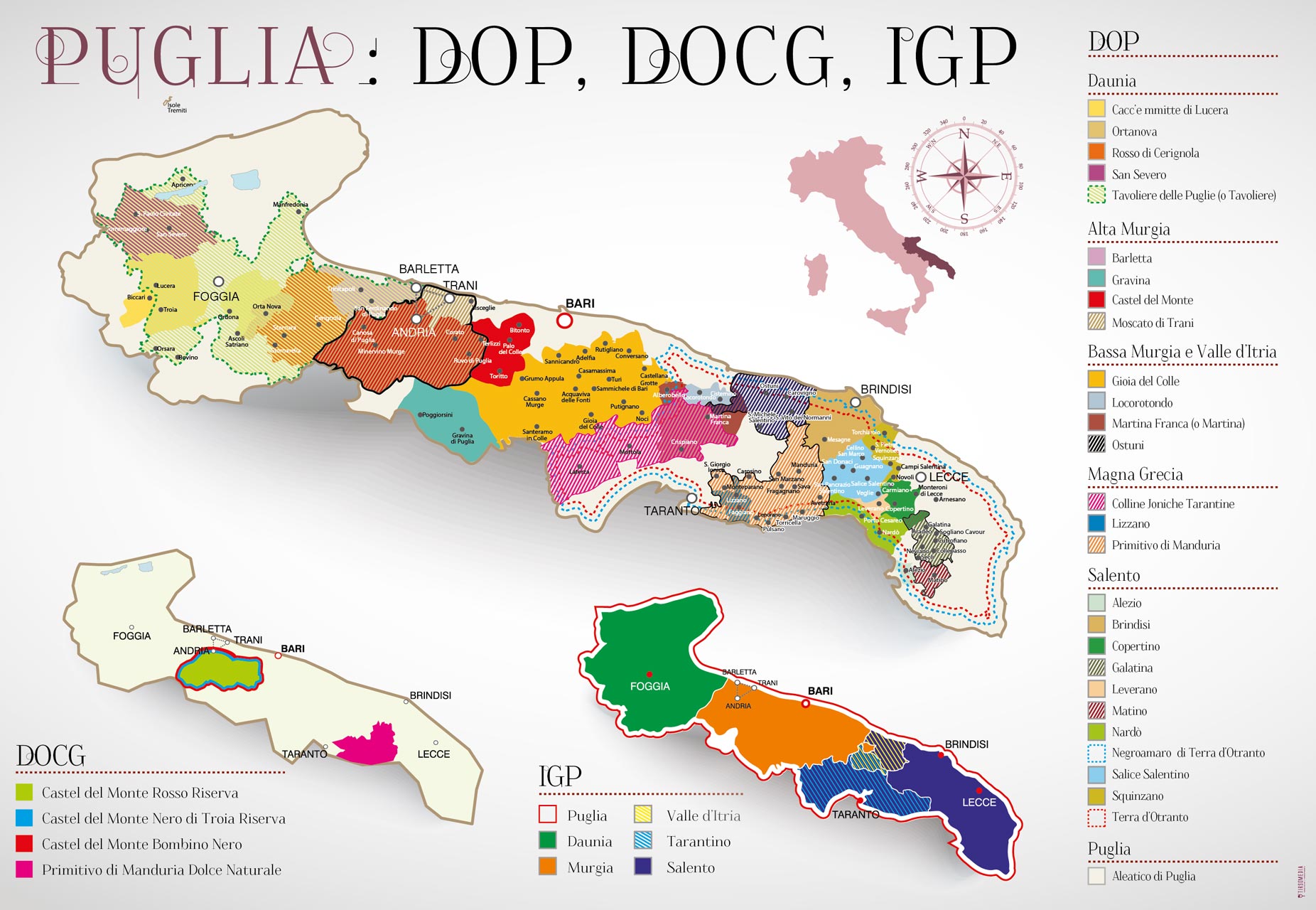 In terms of the terroir, what sort of soils and climates do you have in Puglia, in the area that you are and also in the whole region? What sort of diversity is there?
The climate is warm with great breezes, a lot of wind especially from the northeast. It's perfect because that wind can dry all the vineyards. We have part clay soil and part sandy soil. Near the Adriatic coast we have sandy soil. We also have characteristics of minerality, especially with the white wine.
Tell us about your viticulture. What's your philosophy in terms of winemaking and grape growing?
This is very important for us. We are working with our agronomists, including a schoolmate of my brother, Katar de Ferrari. I love to say that because he's one of the best that we have in Puglia. We are working to have part of our vineyards completely organic in the future. We do work with sustainable practices, integrated pest control and we try to use as few sulfites as possible. Actually we have wines with a lower sulfite content than what is the permitted amount for organic wine. For us it's very important. We're working very hard in future to do this, to work in the best way.
Do you have a philosophy of winemaking? Is there an ideal that in terms of once the grapes come in how you treat them?
The philosophy is always the same. We have to create elegant wines. We don't want that when people think about Puglian wine, they only think of rustic wines. It's very important to work during the night. We work with the Fiano and Verdeca. Verdeca is an indigenous grape from Puglia. We pick up the grapes in the very early morning, at three am. When we load them in the truck or in the boxes we put them on dry ice because we want to keep the grapes fresh. This is very important. It's very important to respect the terroir but at the same time to produce elegant wines.
Read the Grape Collective feature on Puglia.
Key facts about Puglian wine.
Check out Monty Waldin's photographs of Puglia.