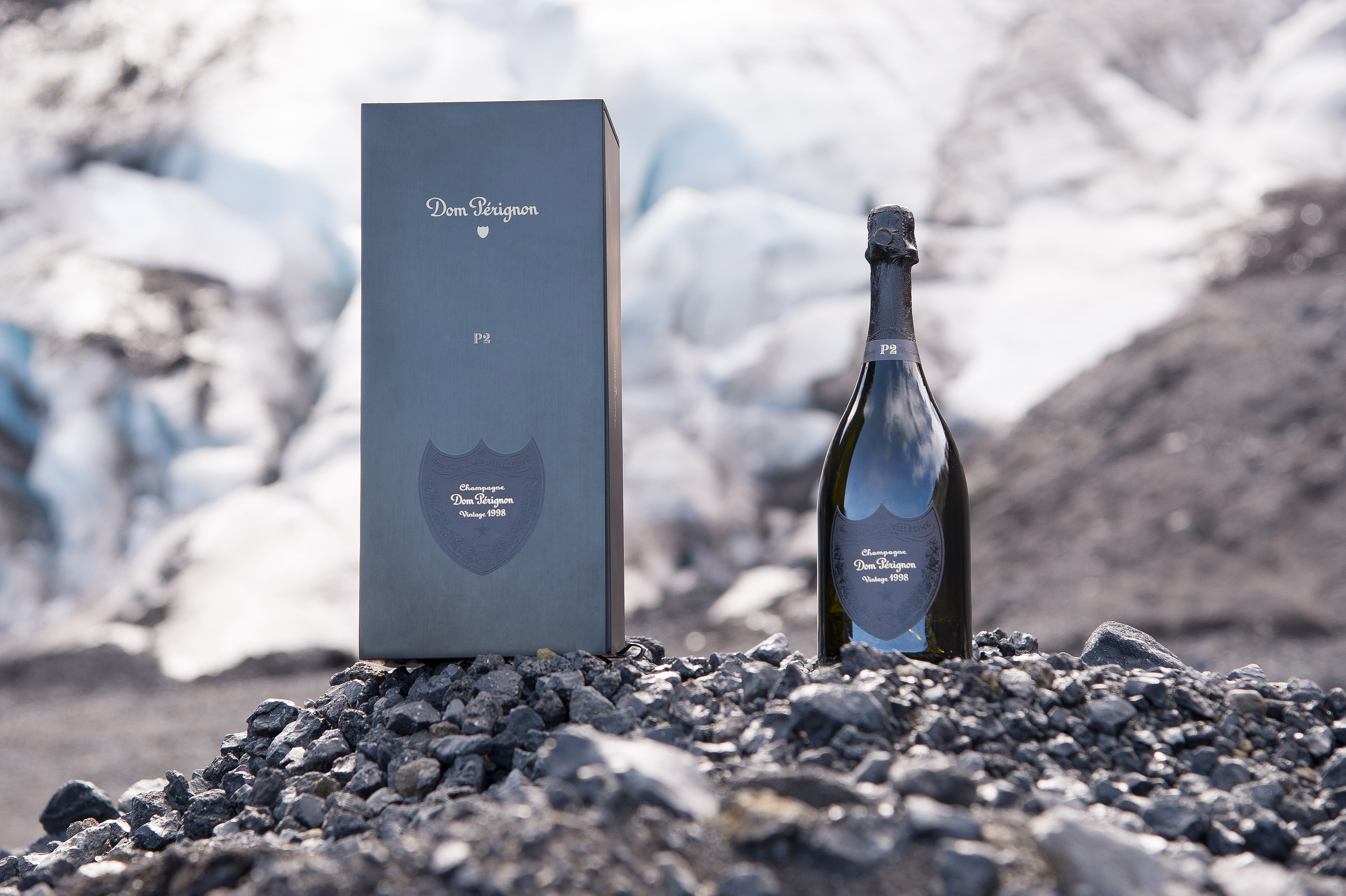 What, you expected a ho-hum locale for the debut of Dom Pérignon P2-1998? ICELAND!!! The P2 (as in "Second Plenitude") replaces the Dom formerly known as "Oenothèque". For which I am thankful, as I am much more able to pronounce "P2". But the spirit is the same, designating Champagnes that have achieved a certain level of maturity via aging in the cellar. (The P2 level requires twelves or more years in the caves.)

Any why did the release take place in Iceland? I say, why not? It's Dom. But, via a press release, the connection was made more explicit:
"Iceland was selected to introduce P2-1998 because it perfectly mirrors the energetic singularity of Dom Pérignon P2. Mysterious and intriguing, magnetic and mineral, Iceland is a land in perpetual movement. Though it may at times appear calm, the land is feverishly at work below the surface, much like P2-1998. Its energy surges forth in thrilling spectacles and marvelous bursts: rumbling tectonic plates, erupting volcanoes and gushing geysers that contribute to the land's ongoing evolution."
Now that is some alluring prose, no?
Look for this bottle to be available in the US this August for about 375 bucks.
What do you think of Champagne as it ages and develops?