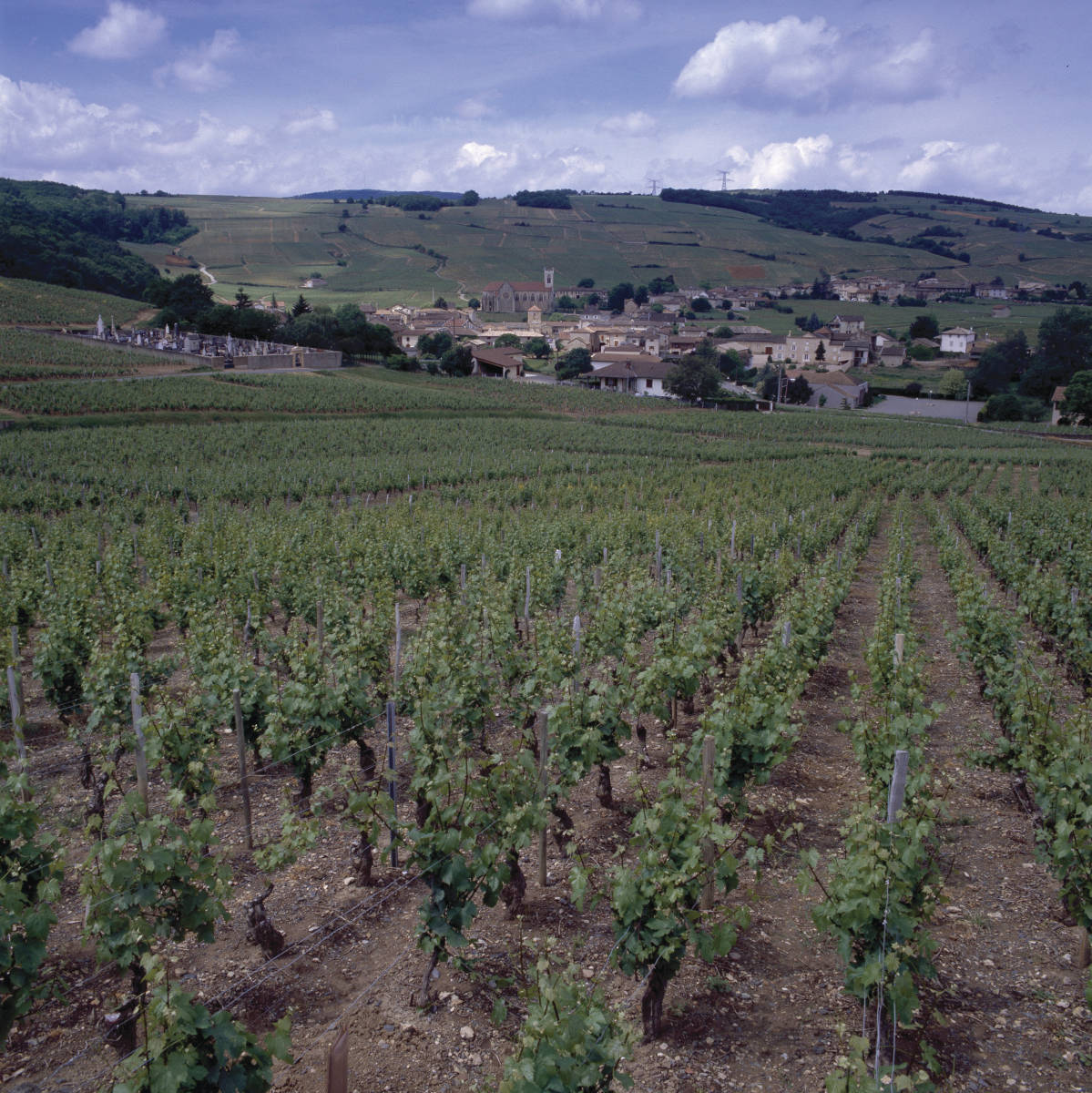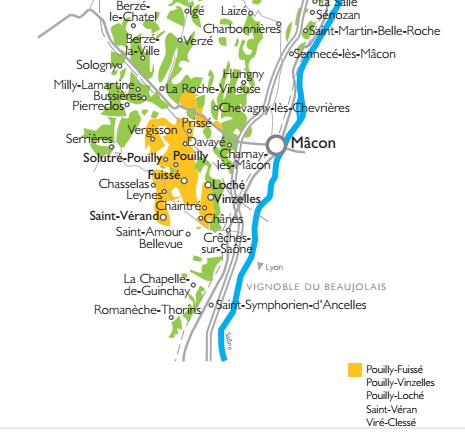 I first learned about Pouilly-Fuissé, a Chardonnay-producing area in the southern part of Burgundy (Mâcon), in the context of Pouilly-Fumé. As in, don't confuse the former with Sauvignon Blanc from the Loire Valley—that is the latter.
But after memorizing the difference between the two names as far as place and grape, I have not explored Pouilly-Fuissé in detail. Fortunately, as part of my continuing adventure in Burgundy via a sponsored media trip to attend Les Grand Jours des Bourgogne, I had two distinct experiences sampling this expression of Chardonnay that showed its diversity and compatibility with cuisine.
The first encounter—and a quite revelatory one—with Pouilly-Fuissé came courtesy of the 2007 Domaine la Soufrandise Levrouté* Velours d'Automne. It's a later-harvested, yet dry Chardonnay that has some grapes affected by botrytis, a.k.a. "noble rot." The color of the wine was a stunning golden hue. It's a rich, lingering wine with weight on the palate but a non-ponderous finish. Whoa!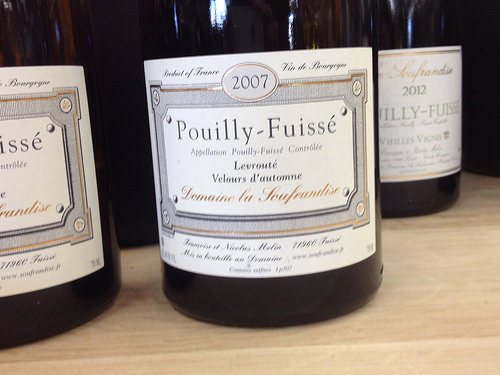 The second notable instance occurred at Loiseau des Vignes, a restaurant in Beaune. A (surprisingly light) foie gras soup** with a soft egg nestled and obscured in the middle was a fine match for a Pouilly-Fuissé. I tend not to think of a dish this rich going with a Chardonnay, but with the foie a fairly subtle component, the 2011 Baroaud Pouilly-Fuissé En Buland Vieilles Vignes had enough heft to stand up to all the ingredients in the dish. (Note: when they say "Vielles Vignes" they are not fooling around: 80-year-old vines!)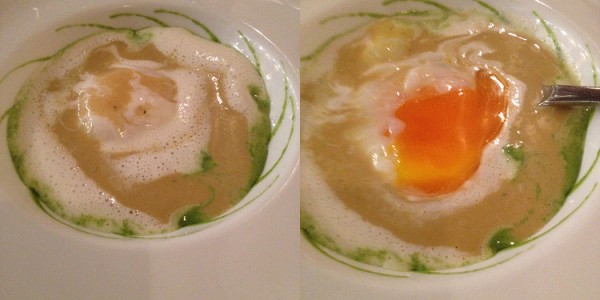 You don't need to experience botrytis or foie gras in Burgundy to recognize the diversity in Chardonnay from different producers and regions. But, in this instance, it helps illustrate how there is more than meets the eye--or wine glass--when it comes to Pouilly-Fuissé.

*From a (translated) Le Figaro article: "The term 'levrouté' comes from Mâcon patois meaning 'the color of the hare', [the] color [the] white grape...takes [with] the appearance of noble rot."