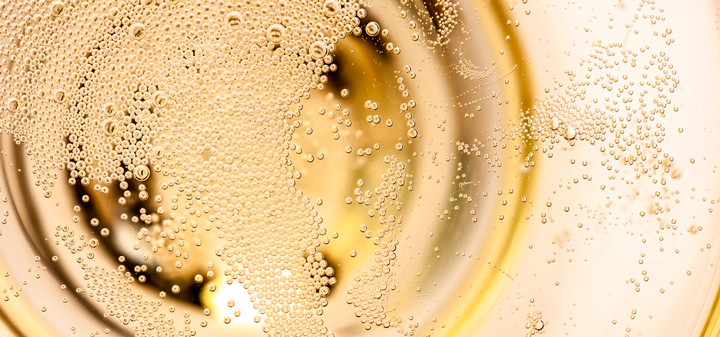 "Don't cage the tiger!" That warning comes courtesy of Enrico Valleferro, who works in the wine industry in Italy's Veneto region.
He speaks figuratively; the tiger in question is a wine. But it's certainly not Soave, nor Valpolicella. Surprisingly, it's not even Amarone, the beastliest of all of Veneto's vini.
Nope. The feral creature Valleferro refers to is… Prosecco. Yep, Prosecco.
Wait, Prosecco? The vinous equivalent of a kitten GIF? When it's a crown-capped, soda-pop, tinny-tasting $10 cocktail ingredient, yes. But single-vineyard, vintage-dated Prosecco? Prosecco with cellar age on it? Prosecco that's fermented naturally, in the bottle? Rrrrrawr.
Don't cage this stuff. That is, don't serve it in a flute. Because great Prosecco needs room to roam. Pour it in a standard wine glass in order to fully enjoy its power and finesse. Likewise, Champagne tastes best served out of a Burgundy or Chardonnay glass.
And did I really just compare Prosecco with Champagne? Oh yes, I did. According to the OVSE (the Osservatorio Economico Vini), Prosecco outsold Champagne last year, making it the world's leading sparkling-wine category. But that doesn't necessarily represent more $10 bottles showing up in the grab-and-go case of your local supermarket.
It's also an indicator that the Veneto and Friuli are taking on Champagne by pushing quality. Once an indistinguishable sea of table wine produced just about anywhere in Europe, "Prosecco" is now a clearly defined geographic region, or DOC, encompassing most of the Veneto and all of Friuli. Smaller DOCGs areas are limited to Asolo (that's shorthand for Montello e Colli Asolani) and Conegliano-Valdobbiadene, thanks to new quality standards and classifications rolled out in 2009 and 2010.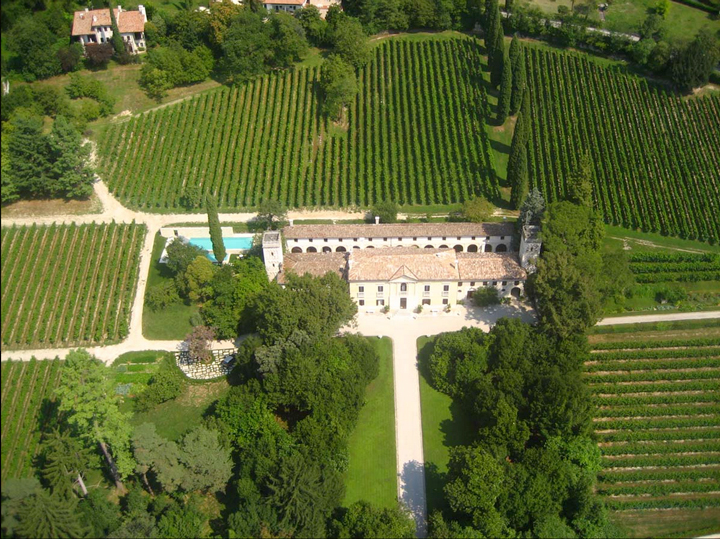 Today, there are even cru-level Prosecco designations, "Rive" and "Cartizze," that indicate that the grapes were grown on a top single-vineyard site.
Right: The grounds at Villa Barberina. (Nina Franco)
That said, even at the basic DOC level, there are plenty of tigers. Look for the sub-regions of Treviso and Trieste, and be prepared to spend, oh, a whopping $14 per bottle instead of your usual $10.
"There are so many low-quality Proseccos in the world market. It's difficult for people to understand that if they want quality, they have to pay more," laments Silvia Franco, the utterly fabulous fourth generation of the Nino Franco spumante house. "But through our best wines, we can make people understand the terroir of our region."
Those best wines can be priced at around $25. They might be labeled "Millesimato," meaning "vintage," or with a vintage year. Unlike basic bottlings, which should be consumed fresh, vintage Prosecco can gain complexity with age.
If you're feeling even more old-school, check out metodo classico Prosecco, an approximation of the wine produced in centuries past. Adami, Casa Costa Piane and Ca' dei Zago are stars in this bottle-fermented, unfiltered, and naturally frizzante wine category.
In addition, Adami and a few others produce a non-sparkling wine simply to display the fragile, naked essence of Glera (Prosecco's main grape). Where cheapie Prosecco that has gone flat hits the palate like a furball, the best Prosecco, sans bubbles, has bite.
Tasting Notes:
Adami Vigneto Giardino Rive de Colbertado DOCG Valdobbiadene Dry Prosecco Superiore 2013
The Adami family produced the first single-vineyard Prosecco from its Giardino estate back in 1933. The property continues to produce wine of ethereal purity and transparency. Although this bottling clocks in at 20 grams per liter of sugar (that's the irony of the term "Dry," which actually means "somewhat sweet)," its tooth-scrubbing acidity and notes of lemon chiffon and white peach render it diaphanous and alluring. Alternately, try Adami's "Tranquilo" (non-sparkling) bottling, also from its Giardino vineyard, to taste these Glera grapes in a more raw form, with fresh green pear and Meyer lemon notes.
Nino Franco Grave di Stecca DOCG Valdobbiadene Brut Prosecco Superiore 2011
We all thought Prosecco was supposed to be drunk fresh and young. So what the heck is Nino Franco doing by releasing a 2011 now? Showing us what single-vineyard Prosecco is capable of. From a chalky vineyard near the center of the town of Valdibbiadene (not a Rive, but a DOCG), this wine is minerally, creamy and Champagne-like thanks to six months of lees contact.
Foss Marai Nadin Millesimato DOCG Valdobbiadene Dry Prosecco Superiore 2013
The Nadin from Foss Marai is another "Dry" wine that's anything but at approximately 23 grams per liter of sugar. But again, the acidity counterbalances the sweetness. The bubbles are tiny and abundant, and there's fresh-cut pear on the nose. The palate is resoundingly floral, with notes of violet and lavender.