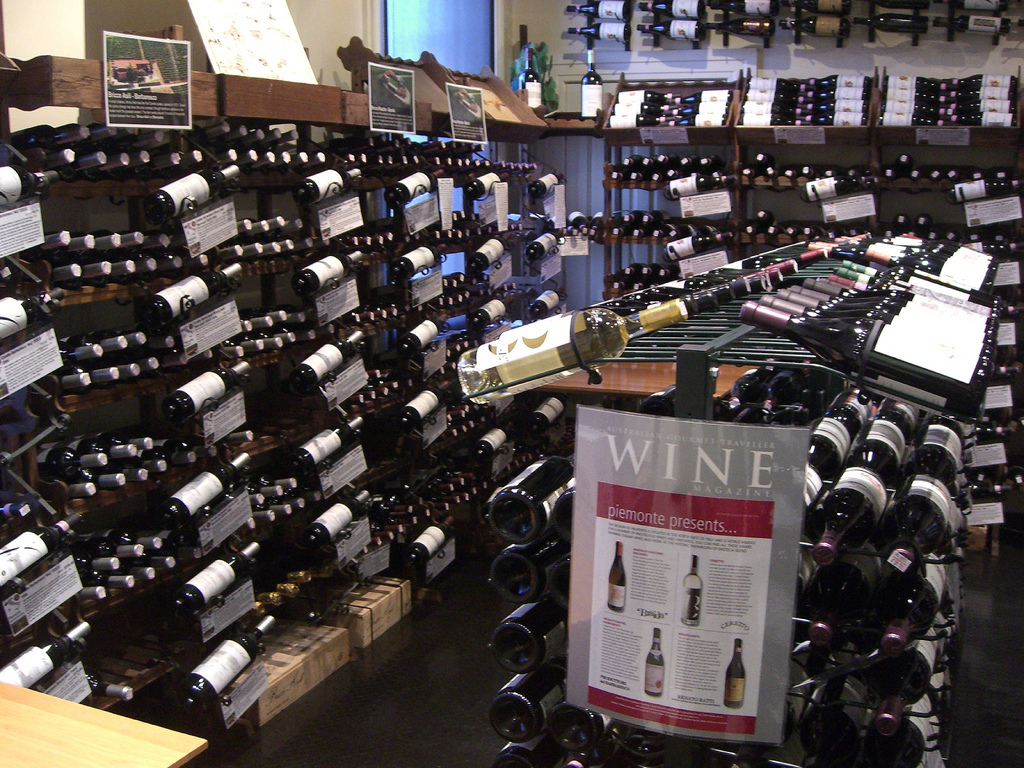 Last week Christophe Hedges, director of sales and marketing at Hedges Family Estate, sent a note to his mailing list expressing outrage about his wine's recent point scores. It's not that the scores were bad—87 points from Wine Spectator and 94 from WineAlign—it's that they existed at all.
Hedges Family Estate had not dispatched review samples of its 2011 Red Mountain blend to the two publications. In fact, it's been fourteen years since they sent wines for review to Wine Spectator. Hedges maintains a self-declared "no-score" policy, and its principals have signed Score Revolution's manifesto against the 100-point rating system. "Wine is a subjective, subtle, and experiential thing," the manifesto reads in part; "by nature it is unquantifiable."
Hedges believes wine should be evaluated in context, and doesn't want their wines to be rated, ever. But Wine Spectator and WineAlign had purchased the Red Mountain blend and proceeded to review it anyway.
Still, what's the harm in that? I contacted Hedges to hear more about the no-score philosophy and why this issue matters to him so deeply.
What are the consequences for Hedges Family Estate when your wine gets scored? And what are the consequences for the person buying a bottle?
We cannot prevent a critic from purchasing the wine. Please look at this tweet feed from Harvey Steiman (Wine Spectator).
@hedgeswine Quite aware. I write for consumers.

— Harvey Steiman (@harveywine) March 1, 2014
He knew we did not want a score, yet they bought the wine anyway. His review was indeed influenced by his negative attitude towards Hedges. Do they review blind? No. They don't. Nor should they, as that also removes a wine's context. So the consequences of not submitting result in publications purchasing the wine, which in turn can lead to unfavorable reviews.
The only consequence for the consumer is a second-guessing of their own understanding of the wine. If someone has been buying our wine for many years without a score, then suddenly sees a score, perhaps an unfavorable one, then they might deem the wine inferior and cease buying it. Why? Because we are a fickle species, constantly looking for reassurance. Remember, when the score of a wine is combined with the price of the wine, the context is stripped, and the wine becomes an object of financial checks and balances. It is diminished from being an intellectual purchase, to a mere purchase of numbers.

Is a future where wines are not assigned a score realistic?
Yes, at least in the Hedges world. As for the greater wine world, it will never be truly accepted. Large multi-national wineries will always try and win the masses who drink wine with simplistic tactics such as points. The masses, who don't really care about a wine's geographical context, will always support the points. It's simply easier.

People seem to have an insatiable appetite for qualitative reviews that are accompanied by a quantifiable number or symbol (witness Yelp, or movie reviews).
Yes they do. However, I would argue the masses, when it comes to wine, see things only skin-deep, including the qualitative part of the reviews. We know the written part is subjective, but are too lazy to interpret that into a buying decision, so we, the masses, need the points. We are shackled by the self-proclaimed expertise of critics, who in my opinion don't really work for the consumer but for themselves. Wine critics especially love to hear themselves speak and write. I don't blame them; its a sexy job with huge benefits when you make it to the top, but one that turns them into pedantic intellect chasers.
Moreover, even sites like Cellar Tracker become just noise as the massive amount of reviews eventually reaches a statistical average of points—especially true with affordable wines because more people are able to review them. In turn, people who buy expensive wines typically rate the wines with higher scores, to justify the expense. It's human nature. (Big wine publications especially do this, as they categorize wines into pricing tiers for review, and we all know price has nothing to do with quality or enjoyment.)

How do you work with retailers and wholesalers who'd love to have 90-plus scores for Hedges wines so they could use that information to sell them?
We don't. And we've forced them to think differently about our wines. Any score we are given is immediately dismissed by us in our Trade Dispatch. Imagine, we can actually sell wines with no score, meaning we get to talk about the beauty of vintage variation, about how we believe every bottling is not better than the last, but just simply different. That creates true intellectual discussions. Hedges is not worried about being famous, or being "Rock Stars," because we came into this business in 1987 with a conservative, non-Hollywood agenda. Our real agenda is based on geography, on terroir, and that will outlive us all. Life's too short to approach the wine business with short-term pop marketing.

—
Since Hedges specifically called out Harvey Steiman of Wine Spectator, I wrote to Steiman to give him the opportunity to respond. Here's what he had to say:
Mr. Hedges is incorrect in his assertions about my review of his wine. At Wine Spectator every review in New Releases is the result of a blind tasting. We believe that blind tasting insulates our judgments from any bias that might result from knowing producer or price. It's the fairest and most objective way to allow every wine to show its true character. Our methodology and the principles behind it are fully explained on our Web site here. (Tasting notes always indicate those few wines reviewed non-blind.)
Mr. Hedges is also incorrect in asserting that I have a negative attitude towards his winery. In fact, I consider Hedges an important Washington winery. Among the dozens of wines from Hedges I have reviewed, scores consistently fall in the "Very Good" range (85-89 points) and a number in the "Outstanding" range (90 points or higher).

Our goal is to review the wines that are of most interest to our readers. Like Hedges some producers decline to submit wines for review, and so we frequently purchase them. However, bottles we purchase, having been through the commercial shipping and distribution system, may not be in as good condition as those that come directly from the winery. I tried to make that point in my Twitter response.
Consumers use their own judgments about whether or not to purchase a wine. Their past experiences, recommendations from friends, retailers or sommeliers, and reviews from critics may all come into play. Wine Spectator's more than 3 million readers (according to independent research) find credibility and helpful advice in our reviews—which always contain a detailed tasting note and a score that reflects a quality judgment.
—
The interchange between Hedges and Steiman raises fundamental questions about how professionals taste and evaluate wine, and how consumers respond to the judgments. Is Hedges correct in asserting that blind tasting removes necessary and valuable context? Or does it, as Steiman claims, "insulate our judgments?" Where do you stand, with Hedges or Steiman? Let us know in the comments.