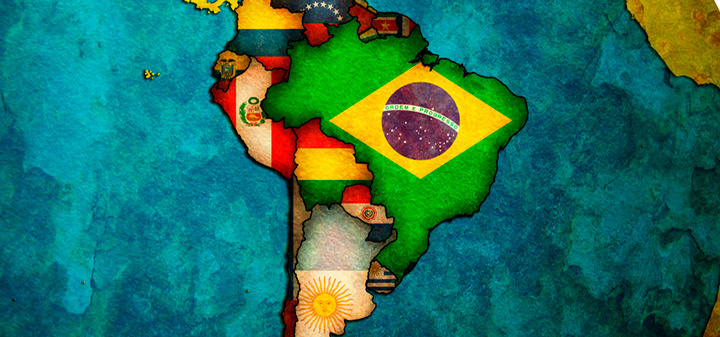 Where else in the world can you find glaciers, jungles, extreme deserts, and high altitude mountains all within one continent? South America is a land of extremes and even though the Spanish introduced wine over 500 years ago, it is still a new discovery to many wine drinkers worldwide.
Although you might more readily associate the continent with daring bikinis, football madness and the ability to throw a good fiesta, South America is increasingly putting itself on the wine radar for high quality wines at pocket friendly prices with a bold trend towards extreme climates producing exciting wines.
Visiting the wine regions can combine exotic highlands, stunning beaches, mountain plantations at dizzying heights and gentle sloping hillsides in between. Whether you are going to discover South America's wines first hand by traveling there, or from behind a bar at home, as the New World continent with the biggest wine production, South America is one to watch!
Argentina: Where Malbec Runs Faster than Gauchos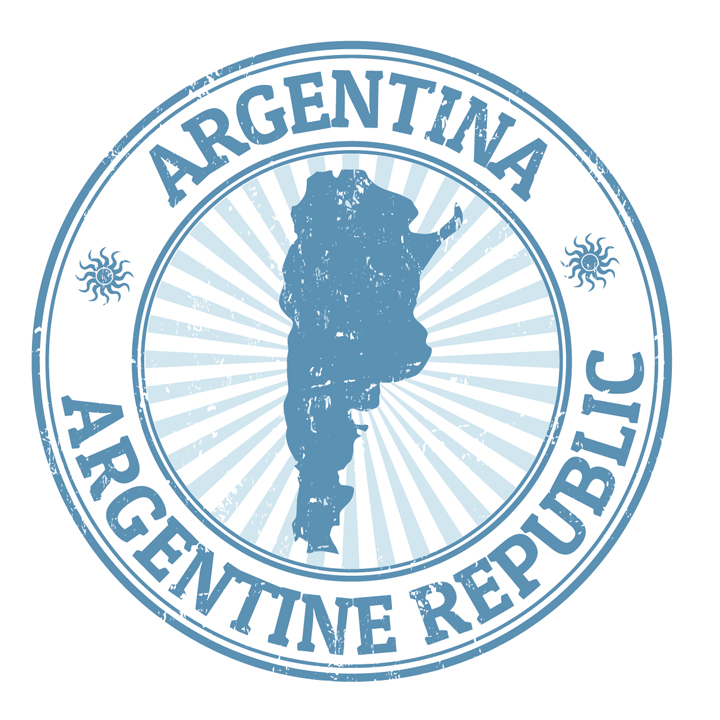 It may be the biggest wine producer on the continent (and has international swagger as the 6th producer worldwide) but there really is just one variety that everyone associates with Argentina… and accounting for over 30% of the county's red wine production, it is a correct assumption that Argentina's lifeblood is Malbec.
The variety boomed in this dry and dusty cowboy country over a decade ago and is still going strong as the most important variety for the country. Contrary to popular belief though, there is more to Argentina than gauchos, steak and Malbec… You'll now find a wide range of red, white and sparkling wines in the cosmopolitan bars of Argentina's cities, and increasingly in cities worldwide.
Argentina's vineyards are mostly located along the Western spine of the country where the high altitudes offered by the Andes mountains balance out with the abundant sunlight and warm continental climate on the flat plains below. Most of the vineyards are in a rain shadow allowing vines to thrive up and down the country: in the mid west lays Mendoza where you'll find the juiciest and most generous Malbec as well as ripe and rich Cabernet (both Sauvignon and Franc), jammy Merlot, attractive oaked Chardonnay and soft fruit Sauvignon Blanc; in the north towards Salta and La Rioja you can expect Argentina's native white grape, Torrontes, to steal the show with its captivating and exuberant jasmine and tropical nose, or try some of the intense high altitude reds; and furthest south is Patagonia, the heartland of Argentine Pinot Noir and cooler varieties.
Budget around $20 to get good value and occasionally spend upwards where you'll find excellent quality in reds and blends. Don't miss out on the sparkling wines either – they are another delicious benefit of Argentina's 500 year-long love affair with vino.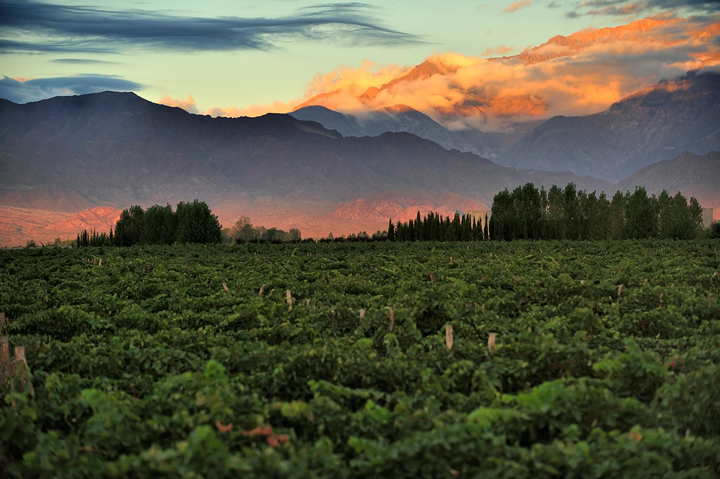 Biggest Surprise - Argentina's cool Cabernet Franc blends.
Most Comparable To - South Africa or the USA.
If You're in the Mood For - Wild West and juicy reds.
Phrase You'll Walk Away Saying - Che, ese Malbec es una joya! (Dude, this Malbec is a gem!)
Chile: The Skinny Country That Is Fat With Diversity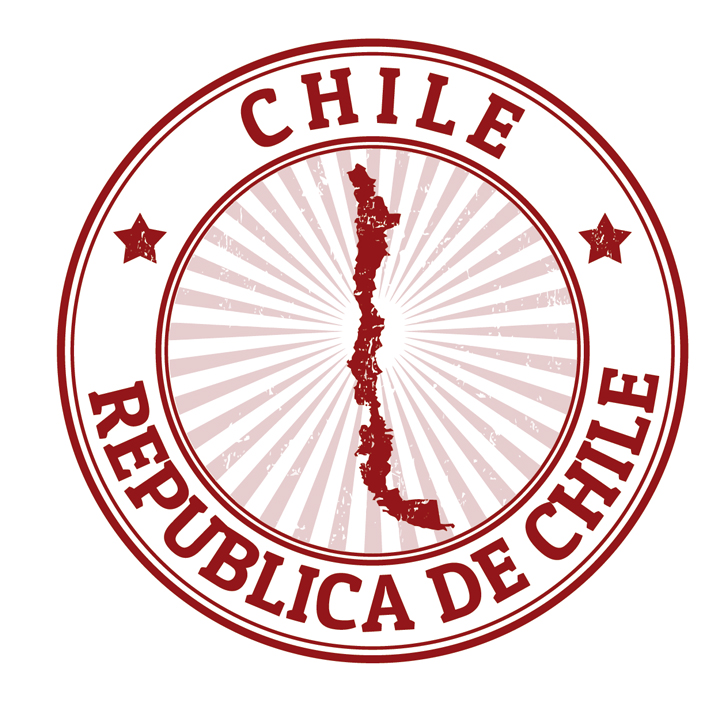 Hot on the heels of Argentina as the second biggest producer, Chile is commercially strong but is geographically isolated from the rest of South America, buffered by its extremities of the Atacama Desert, the freezing cold Pacific Ocean, the high Andes mountains, and a frozen tail of fjords and glaciers. The unique long and thin shape of Chile means that you get a great mélange of climates and landscapes within one country, and certainly within one case of wine.
The famous Chilean Cabernet Sauvignon with rich cassis and ripe fruits usually comes from the warmer Central Valleys where sunshine and lolling hillsides characterize the zone and produce intense, fruit-bomb wines. This is also where you'll find some of the country's best Carmenere: the obscure French grape that became a Chilean champion for its smoked pepper, sweet red fruit and food friendly nature.
If you head to the Pacific coast, you'll find refreshing and zesty Sauvignon Blanc, dark and spicy Syrah, elegant Chardonnay and excellent value Pinot Noir from Chile's cool, coastal regions. There are more cool climates to explore further south in Bio Bio and Maule where you find the country's oldest vines producing unique Carignan, Pais (or Mission), Malbec and field blends.
Last but not least, up at the far north of Chile, the star-bright Atacama and Elqui regions – with some of the clearest skies in the world - are producing racy whites and intensely aromatic Syrah.
With all this variety, it is hard to pigeonhole Chile. One thing you can expect though is great value at all price points, from $10 wines to the $100+ wines – don't be afraid to experiment.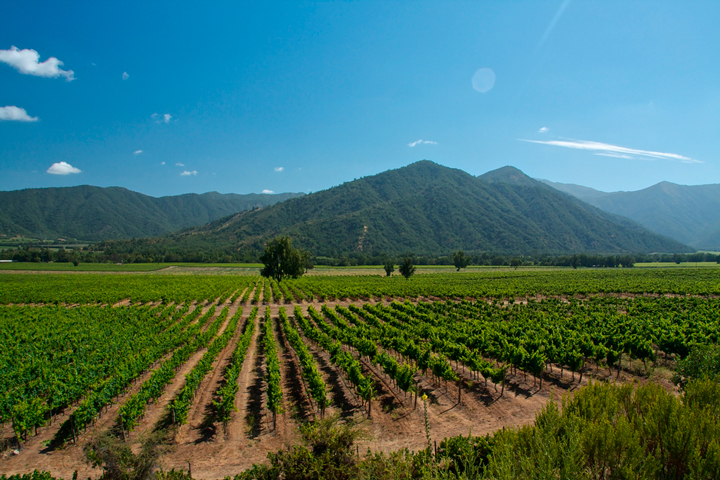 Biggest Surprise - Old vine blends from the south.
Most Comparable To - New Zealand.
If You're in the Mood For - Indecisive drinkers can have it all between the coast and mountains.
Phrase You'll Walk Away Saying - Es muy rico Huevón! (It's delicious bro!)
Brazil: The Party Nation That Is Getting Serious About Its Sparkling
As the fifth biggest country in the world, it is no surprise that Brazil would have some vineyards sprouting somewhere. While it only produces less than a quarter of what Argentina does, being so close to the equator line means Brazil has its work cut out.
Much of Brazil is hot and humid so it is perhaps surprising it has become one of the New World sparkling wine regions to watch, attracting even the likes of Moet & Chandon as investors. Microclimates in the south, like in Bento Goncalves (Serra Gaucha), are more akin to the rolling Piedmonte hillsides of Italy than the jungle and beach images Brazil often conjures. This region is the crème de la crème of Brazilian bubbly and wine production, but there are decent producers all around Rio Grande do Sol worth uncorking. Expect both traditional champenoise and charmat method sparkling wines ranging from classic champagne grapes aged on the lees for more structured sparkling wines ($25), to party bubbles made from Glera (Prosecco) grapes or low alcohol Muscat that start at around $15.
Brazil's 1000 or so wineries also produce some good still wines. Dominated by reds, you'll find Portuguese varieties like Touriga Nacional and Tinta Roriz from the Campagna region near Uruguay, and ripe and jammy Bordeaux blends and traditional varieties from Valle dos Vinhedos, alongside light-bodied fruity Chardonnays in white wines. Most unusual of all is perhaps the tropical wine region in Vale do São Francisco where light and fruity wines are made twice a year from their double harvest!
Below: Vinicola Valmarino in Brazil.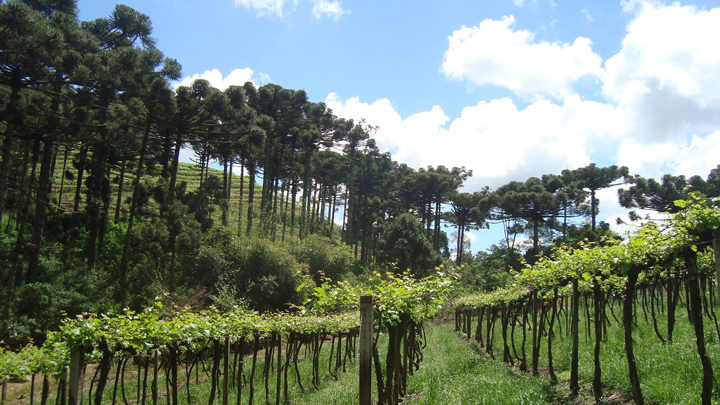 Biggest Surprise - Great party bubbles.
Most Comparable To - Perhaps China?!
If You're in the Mood For- Tropical fruit and sparkling.
Phrase You'll Walk Away Saying - Legal! (Cool!)
Uruguay: The Little Country with Big Aspirations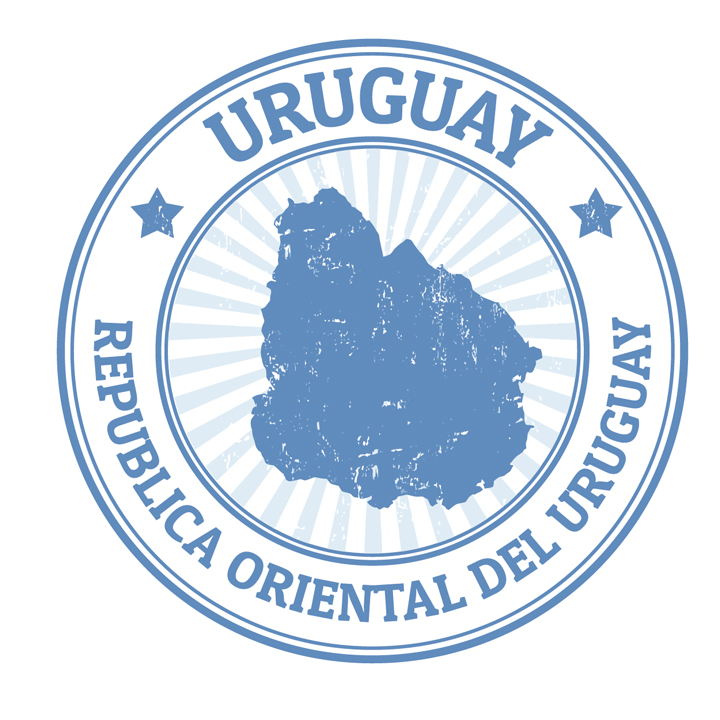 For what Uruguay lacks in size, it makes up for in wine prestige. It may not even muster 5% of Argentina's production, but as the second smallest country in the continent - Uruguay isn't to be underestimated. Vineyards are dotted all over the country and in particular near the coastline where the warm, flat agricultural plains are cooled by daily sea breezes. The Canelones region around Montevideo has the most concentrated wine production and coastal areas like Colonia, Maldonado and San Jose are on the rise.
The undisputed king of Uruguayan wine is Tannat: a French variety seldom seen outside of blends, Tannat made its way to Uruguay centuries ago where the warmer climate turned this robust, high tannin variety into a more supple wine which is occasionally blended with soft Merlots and Pinot Noir for a lighter wine. Uruguayan Tannat ranges from very young wines ($10-15) to collectables that have been aged in barrel and bottle with the softening benefit of micro oxygenation leaving you with a smoother, rich and more complex wine (upwards of $25).
While Tannat and other Bordeaux varieties lead Uruguayan production, there is also some smooth-talking Pinot Noir, salty Sauvignon Blanc, ripe Chardonnay and voluptuous Viognier that - particularly along the coast - are worthy of attention. Pocket-friendly rosé wines are also often made from Black Muscat, although those should be reserved for drinking from an ice bucket on the beach.
Below: Vineyard in Canelones, Uruguay. (Amanda Barnes)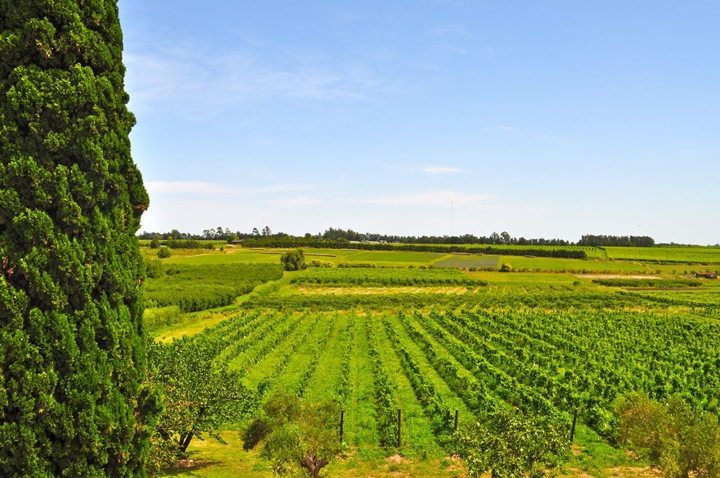 Biggest Surprise - Odd-ball varieties like Albariño and Tannat.
Most Comparable To - Southern France.
If You're in the Mood For - Something surprising at the dinner table.
Phrase You'll Walk Away Saying - Che, que vamos a morfar con ese vino? (Dude, what are we going to eat with this wine?)
Peru: High Altitude Wines and High Quality Piscos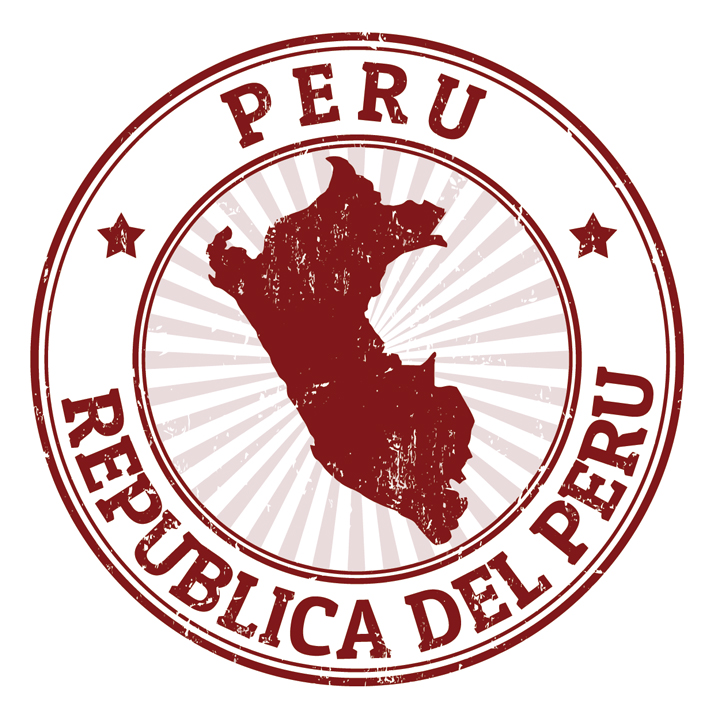 Wine might not jump to mind when you think of Peru nowadays, but historically this was one of the most important production regions in South America, so much so that there are many records of locals' salaries being paid in wine!
The tropical climates of Peru mean that vineyards are planted near the coast or at altitude (think Machu Picchu!) to keep conditions cool enough for quality grape production. Wine production is still in decline since the glory days, but you'll find warm climate varieties like Grenache and Alicante Bouschet as well as whites like Sauvignon Blanc and Muscat when traveling in the country, especially in the vineyards surrounding Pisco.
If that name rings a bell then you are right in thinking that most of Peru's grapes do, of course, go to the production of Pisco: a high alcohol pomace brandy usually made in copper pot stills from local grape varieties including Quebranta, Mollar, Negra Corri, Muscat, Pedro Ximinez and Torontel. Commonly characterized by a nose of plum, pear, grape, fresh herbs and sweet spices, Pisco is sometimes quite an aromatic spirit that can be enjoyed on the rocks, or in the classic Peruvian cocktail – Pisco Sour.
If you want to be drinking your Pisco neat then plan to fork out at least $25, but if you are just looking for a cocktail Pisco then $20 should hit the spot.
Below: Vineyard in Ica, Peru. (Arturo Bullard, Getty Images)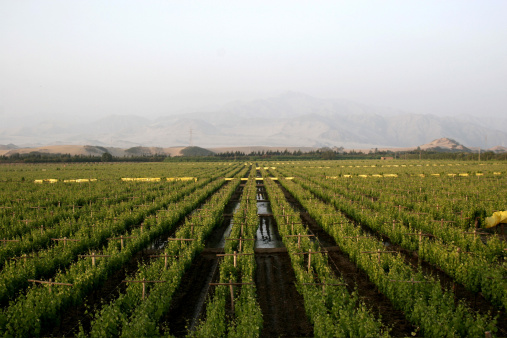 Biggest Surprise - The great variety within Pisco.
Most Comparable To - Bolivia.
If You're in the Mood For - Cocktails, baby.
Phrase You'll Walk Away Saying - Otro pisco sour por favor! (Another pisco sour please!)
Amanda Barnes is a British wine writer living in and tasting her way around South America. She writes for various wine and travel publications including The Drinks Business, Wine-Searcher, Fodor's and The Telegraph. You can download her free winery guide to Mendoza and South America at www.thesqueezemagazine.com.