Have you spent many an idle moment dreaming about a Provençal lifestyle? Leisurely enjoying all the vegetables, seafood, olive oil, and (of course) dry rosé to match? Indulge your fantasies via Provence Food and Wine: The Art of Living, a new book by François Millo and Viktorija Todorovska. You may know Todorovska from her award-nominated The Sardinian Cookbook, and Millo is not only a photographer but also Director of the Provence Wine Council. Talk about a powerhouse duo!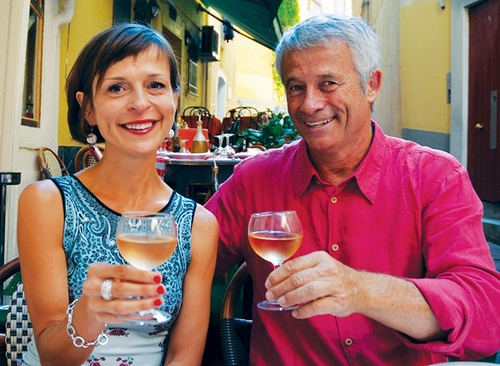 I had the chance to ask Todorovska about the allure of Provençal rosé and his favorite dishes from the book that pair perfectly with the region's iconic wine. (And don't forget the pictured dish, Monkfish with Lemongrass and Coconut Milk, which has a strategically placed small tumbler of rosé at the ready.)

Is there something about the wines of Provence that people would be surprised to find out? With so much attention on Bordeaux and Burgundy, what makes the wines from the region worth discovering and exploring in greater depth?

Yes, Provence produces very unique wines. Most of the production (about 90%) is dry, pale, aromatic, and fruity rosé. Wine drinkers are often surprised by the fact that these wines are completely dry and yet highly aromatic. They are perfect on their own or with a variety of foods, from traditional Provençal fare to exotic flavors. These wines are perfect for the modern lifestyle where meals are less structured and lighter. They are also easier to understand and appreciate than many other wines, especially reds. They provide immediate pleasure and evoke the art of living Provence is famous for.

What is a favorite food and wine pairing from the book?

I love the octopus stew, which I make with rosé and then serve with the same wine. The harmony of flavors in extraordinary. I also love the red mullet brandade with a minerally, crisp rosé, and the stuffed sardines which pair perfectly with a more robust rosé.