Villa Venti is a small, family-owned winery in Italy's Romagna region, a part of the larger Emilia-Romagna, of which Bologna is the capital city. Romagna is located east of Emilia and borders Tuscany to the south, Verona to the north, and the Adriatic Sea to the east. Although Emilia-Romagna is a unified region, often mentioned as a whole, the wines of Emilia are very distinct from those of Romagna. Emilia is known for its sparking red Lambrusco, while Romagna is mainly known for Sangiovese and Albana di Romagna, Italy's first white wine DOCG. Sangiovese is the main grape grown in Romagna with nearly 80% of the total production and has been grown here for centuries.
Villa Venti was founded in 2002 by Mauro and Davide Giardini, and its vineyards are planted solely with native Romagna varieties. The winery is certified organic and follows biodynamic methods.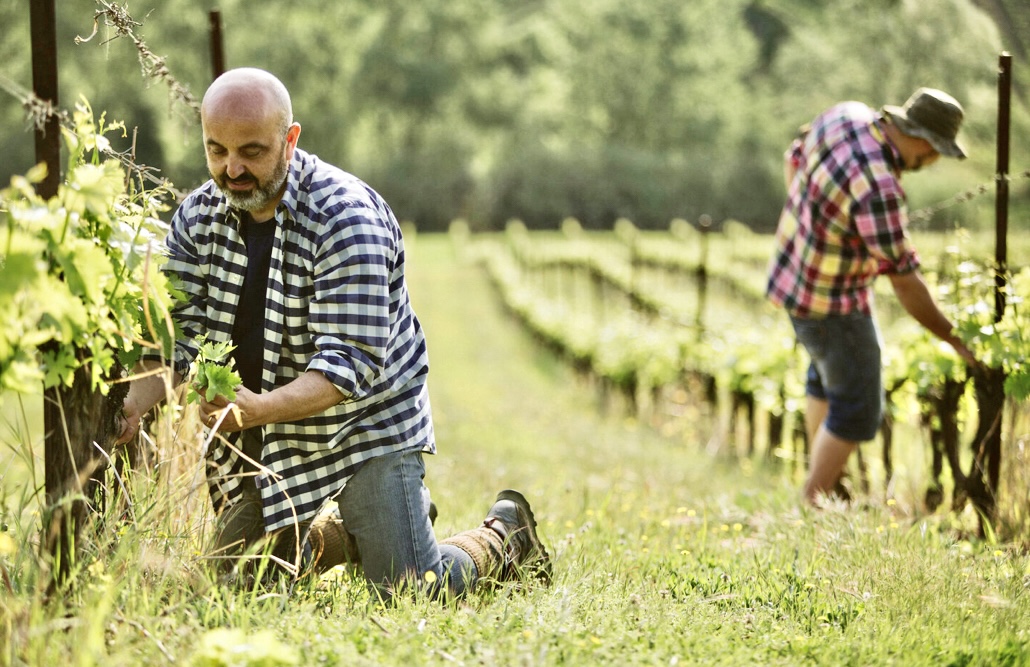 "When we started," says Mauro Giardini, "people said we were crazy because we bought a completely wild property that had been abandoned for many years. But we were looking for something that wasn't developed because we wanted to start with organic viticulture."
Additionally, the Giardinis planted vines on cooler east and north-facing slopes, unusual in an area whose sunny southern slopes produce plump, juicy grapes that make copious amounts of average-quality wine.
"We considered the warming trends of climate change," says Giardini, and decided a slower maturation would give us better grapes, even if we end up with less wine to sell."
Mauro Giardini and his daughter Beatrice stopped by Grape Collective to chat about what makes Romagna a great place to grow grapes and how the region's Sangiovese differs from Tuscany's.
Lisa Denning: Your winery was started by your family 20 years ago. Can you tell us how that all came about?
Beatrice Giardini: Everything started with my father's dream in 2002. He came home one day and said to my mom, "What about if we completely change our lives?" Instead of living where we were living that was close to Ravenna and working as normal people, he asked her, "What about if we do something completely different? If we buy a piece of land and start making wine?"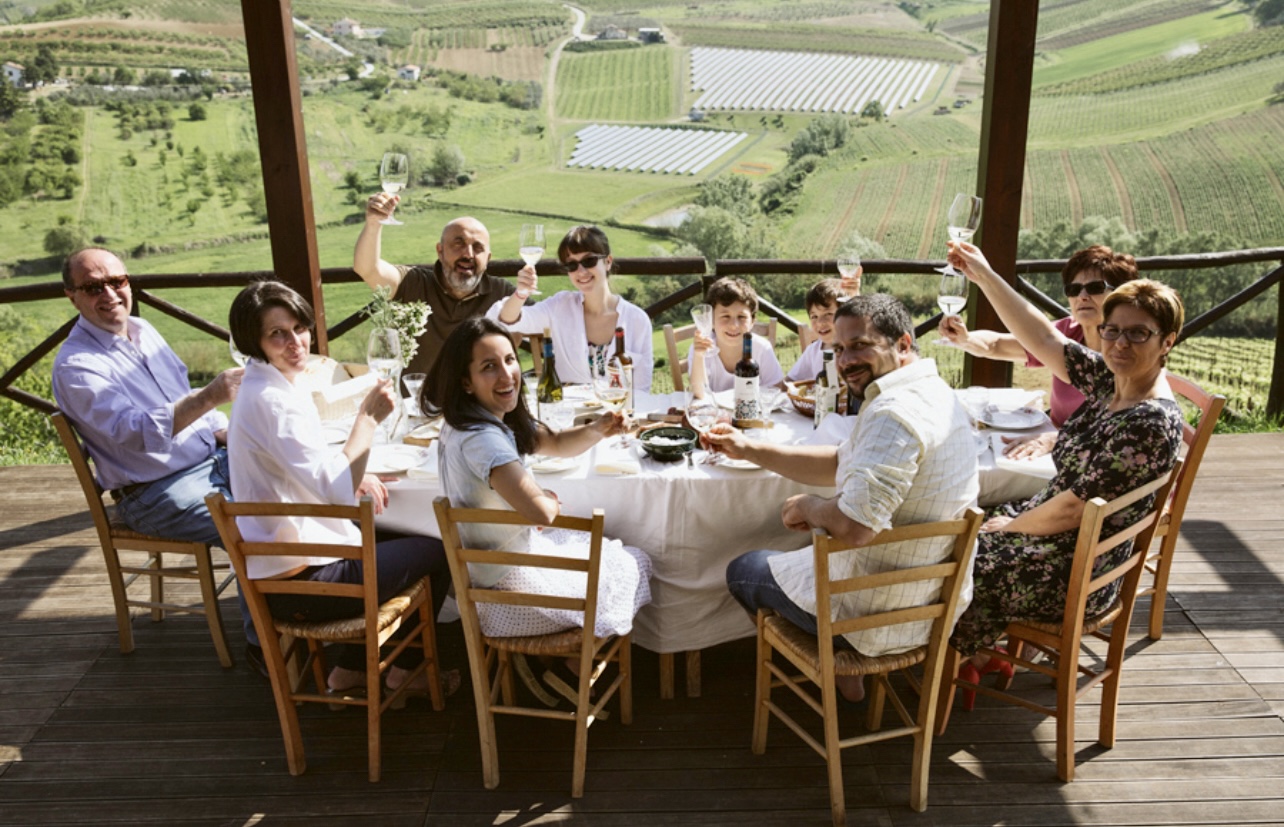 My parents were wine lovers for many years. My mom, we don't know why, but she said yes. Then they involved my grandparent's family and my uncle and my aunt. That's how the adventure started because then we started to look for a piece of land that was abandoned. We found it close to Longiano, between Longiano and Roncofreddo, in Romagna.
Since the beginning, we wanted to start with organic agriculture. We wanted something that could be clean of chemical products. I was five years old, and my sister was less than one year old, so it was a completely new life. We planted the vines because the land we bought was just a forest with abandoned fruit trees.
So we planted the vines and built the house where we are currently living and where the B&B is. Then all the magic started. We began with only a few hectares of Sangiovese. In the beginning, we started producing our Primo Segno wine, and then, day by day, we started to discover new native grapes of our area and the aim was to express Romagna abroad.
When you drink our wine, you are drinking our soil, our land, and the air you breathe in Villa Venti. We decided to work only with native grapes, Sangiovese in the beginning, then Centesimino, and then Famoso, a grape that was completely unknown and forgotten about. We rediscovered, just three years ago, Trebbiano and Albana. This is how everything started.
Your winery is located in Romagna, but it's a part of the larger Emilia-Romagna region. Can you tell us a little bit more about the whole region?
From some points of view, our region is divided into Emilia and Romagna. But we deeply believe in being a unified region, Emilia plus Romagna. But from a point of view of wine, food, and soil, we are two completely different areas.
Also, for the history that this area has. For example, traditionally, Romagna is a poorer area known for its farming work. You can see it in our food that's more related to the soil. It's not something bad, but it's a more simple type of food. If you go to Emilia, you will find richer, more complex spicier food, and the wine is different as it has to be paired with this fatter, spicier cuisine.
Can you go into detail about your specific area concerning its terroir and the grapes you grow?
We mainly have sandy soil and clay in our area. We have three different types of clay: yellow, red, and gray. It's amazing because in some parts of our hills, the parts that are without trees and herbs, you can see with your eyes the different clays that our hills have, like the gray colors and yellow colors of the soil.
We have three specific types of clays. Depending on that, we decided to plant different clones of Sangiovese in order to have more complexity in the wine because we don't have high elevation. We are only 160 meters above sea level. Not too high. But we look for complexity thanks to the different clones we've planted based on our clays.
Depending on that, we also decide what kind of native grapes we could plant. Like Centesimino and Famoso. Also, for example, Trebbiano and Albana are from a vineyard that we decided to rent and save, in a sort of way, since the exposition we had in our vineyards was not good for Trebbiano and Albana. Because we have mainly east-north exposition, it's perfect for our Famoso grape but not as good as for the Albana and Trebbiano grapes that prefer a southern exposition.
You're also located very close to the sea. How does that affect your grapes?
Yes, the sea has a really important role in our grapes. First of all, it provides thermal regulation. Thanks to the sea, we do not have too much difference between the cold air of the night and the day air. It's perfect because it regulates the temperature of our vineyards. The ultraviolet rays of the sun are really important for our vines. Also, the air that comes from the sea, the salty air, it's really important for our vines.
One of your most important varieties is Sangiovese. How would you compare the Sangiovese that grows in Romagna to that from other parts of Italy, like Tuscany?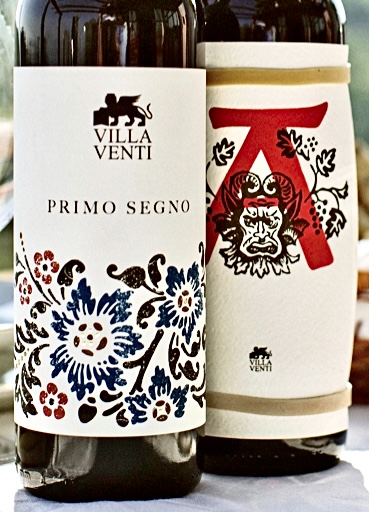 Sangiovese is a really important grape for the center of Italy. It comes from Asia Minor thousands of years ago and arrived first in the north of Tuscany. Then it moved to Romagna and then went back again to Tuscany. So this was the path of Sangiovese.
The same grape but it has completely different characteristics in Tuscany, where there are high altitudes above the sea, and they grow Sangiovese from 300 meters above sea level up to 5,800 meters above sea level. This gives a big austerity to the wine.
Romagna is different because we start to grow Sangiovese from 150 meters and up to 500 meters above sea level. We play more on the fruit, fresh and elegant Sangiovese but, in some point of view, with bigger drinkability. This can be the main characteristic.
Can you tell us about the aging of your wines and why you don't use wooden barrels?
Since the vintage of 2015, we completely deleted the oak from our aging. Because thanks to the work that we have done with the amphora, we understood how important the work with the oxygen is during the aging of the wine. But we didn't want to get that characteristic that the oak leaves, like the vanilla or a roasted taste. But we wanted the work with oxygen, so we decided to move it to concrete, for example, for our Longiano, and to keep stainless steel for our white wines and for Primo Segno. We wanted the work with oxygen but by using other materials.
You make one orange wine that's partly aged in amphorae. Can you tell us how that came about?
That was our forgotten wine, and it's a funny story. In the beginning, we always have made the Famoso grape with a small maceration, just 10% on the skins. Then one year, we forgot about it. We abandoned this liquid on its lees in a part of the cellar, and then after a few months, we went back to the cellar and saw that something had happened. It was fermented, and there was wine there.
We decided to do an experiment and see what would happen. It came out to this orange wine that the first vintage, of course, was not something perfect because it was just started from a mistake. The year after, we decided to vinify 50% in amphora and 50% in stainless steel. From 2021, we decided to vinify everything in amphorae. Yeah, it was a beautiful mistake.
Can you tell me the philosophy of viticulture and winemaking at Villa Venti?
Our main philosophy is to observe. We want to observe and see what the vines and our soil need and what the wine needs in the cellar. We don't want to push the vines or to push the wine in a specific direction. But to allow it to follow its path, and to understand what it needs, and to respect the wine, respect the soil.
And also, it's important for us to respect the people that will drink our wine. This is why in the beginning, we decided on organic, and now we've moved to something more like biodynamics.
What are you noticing with climate change? Has it affected your winemaking over the course of these 20 years?
Of course, every vintage is different. Our role is also to read the vintage and understand how the vintage is going. We see climate change, we see the fact that the harvest is earlier every year. We started the harvest on the 17th of August this year. It's not like in the past when it began in September or October.
But we also see that the work we have done with our vines, thanks to organic in the beginning and now thanks to biodynamics, the vines have a defense against climate change and can fight it in a sort of way and to adapt. This is also why we decided to work with the native grapes because native grapes can adapt to the changes of the area where they were born, and grew up. They are doing well for the moment, so we will see what will happen in the future.
Regarding marketing the wine, what are your hopes for the future in terms of getting the wines known outside of your area?
Well, that's a hard question. We are a small winery, and we have a tiny production. What we would like and what we hope is to bring our area into as many countries as possible. But also to be in places that can understand the artisan side of the wine, and can take time to listen to the story.
Because for us, it's the facts behind a glass of wine and behind a bottle of wine that are really important, and there is also a story related to the wine. Probably that is one of the aims for the future.
Your logo has a lion. Can you tell us more about that?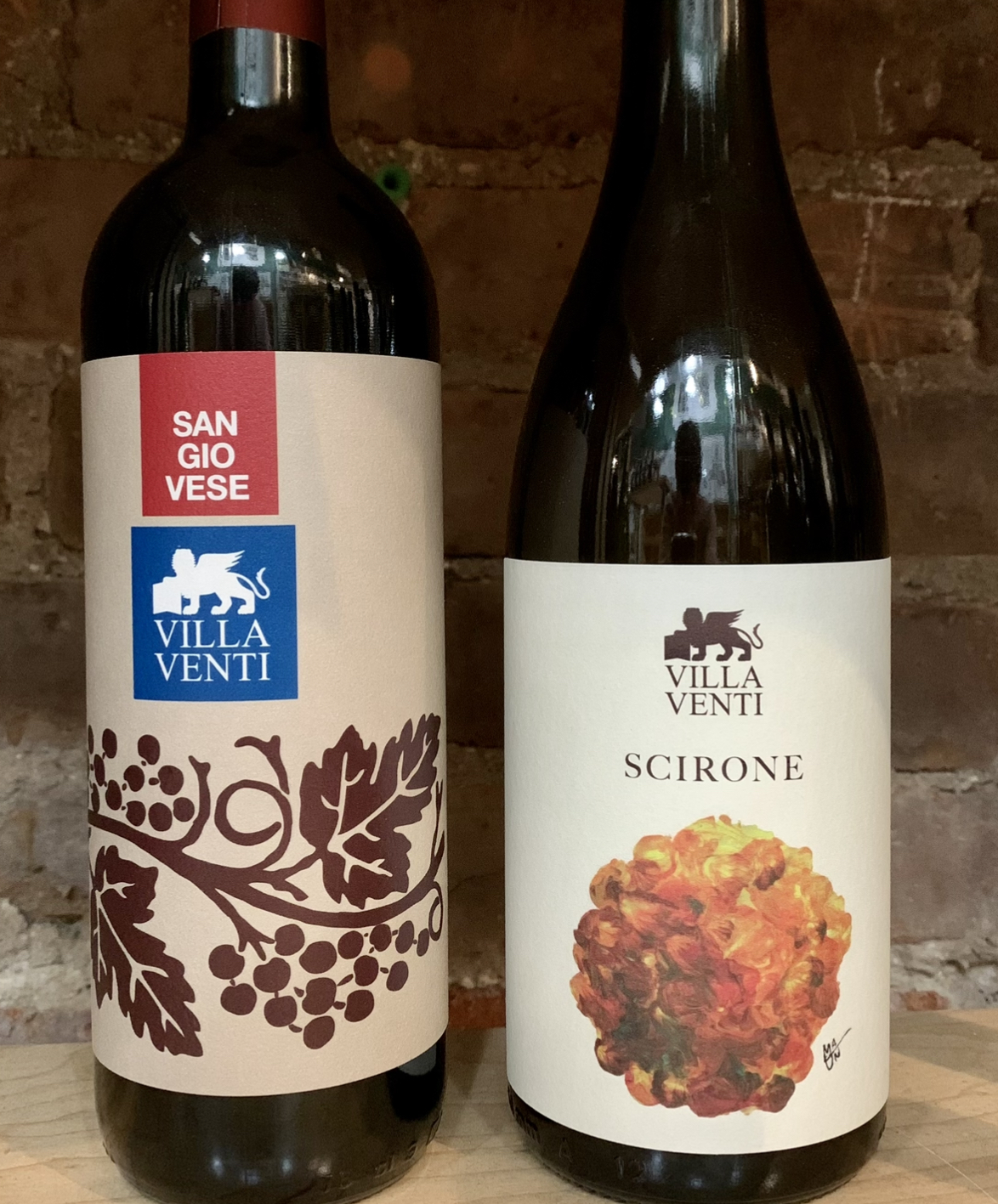 That is the lion from Venice because in the past when we started, we didn't have a history related to wine because our family was doing something completely different. We decided to marry the history of the place with where we decided to plant the vines. In the village of Cesena we have an amazing library that is a UNESCO World Heritage. We found a paper there that says the Venetian king, Doge, usually came to our area to buy olive oil and wine. For him, it was the perfect place to buy olive oil and wine. Due to it, we decided to take the lion as the symbol of our winery.
Is there anything else you'd like to tell me?
One thing that I want to say is that we are also here after 20 years thanks to our team, the tribe that we built over these years. Yes, everything started with our family, but it's not only about us, it's more about the whole team during all these years. Starting with our agronomist—in the beginning it was Francesco Bordini and now it's a woman who grew up with Francesco. And it includes the man that is the designer of our label. It has been a path that we have done together; this is really important to us because we have built a tribe.