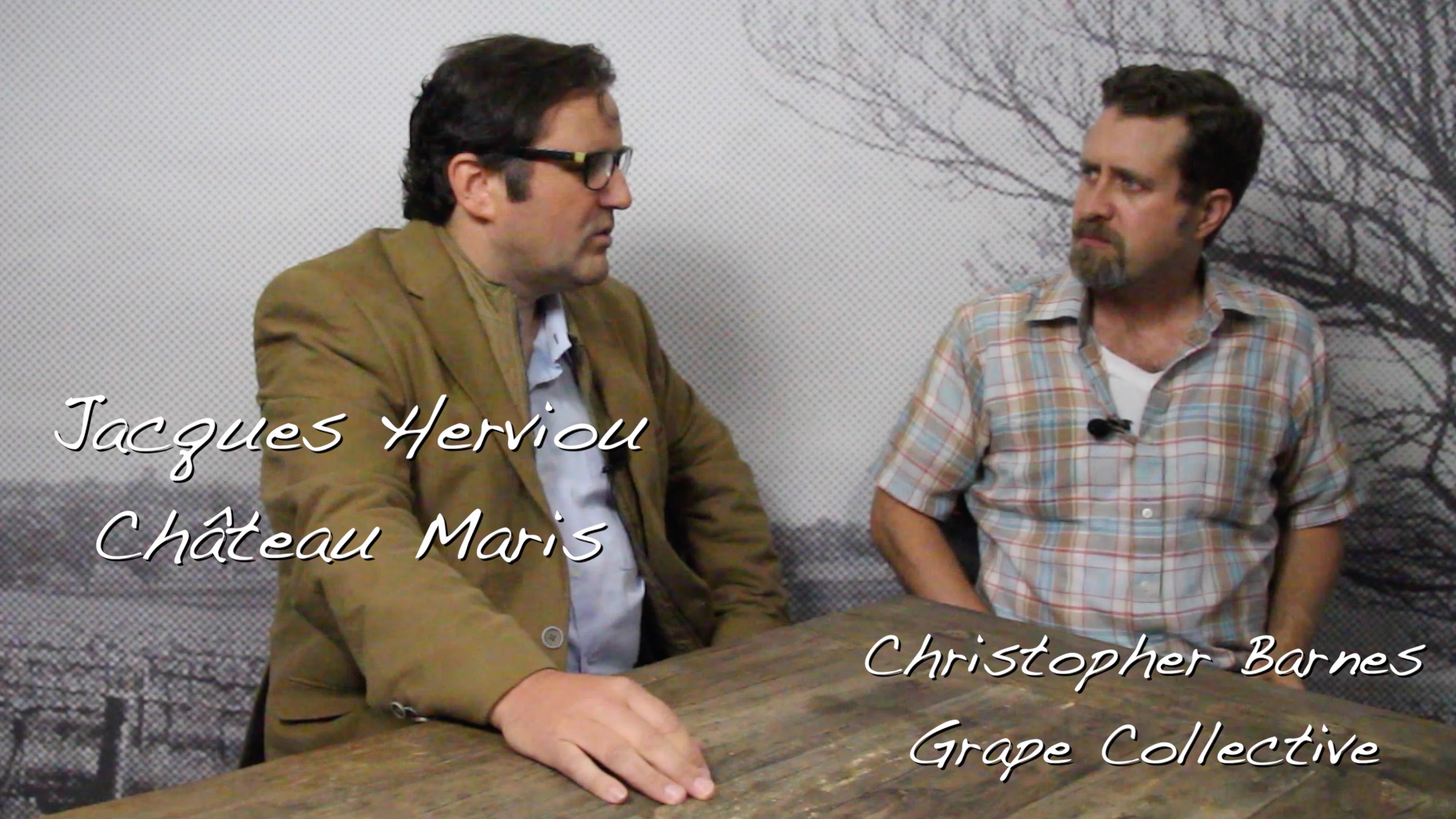 "That's the best Carignan I've ever tasted." Monty Waldin, James Beard Award Winning Wine Writer on Château Maris' Minervois-La Livinière Les Anciens.
Château Maris has received many accolades from wine writers and environmentalists alike. The Languedoc estate boasts the world's first wine cellar made totally out of hemp (the Wine Spectator wrote an article about the building titled Chateau Hemp) - in effect, the cellar is a 'vegetable' building and completely recyclable.
Château Maris is comprised of 79 acres that are hand-harvested and biodynamically farmed. The estate owns work horses which are used to plow the vineyards. Barley, bulgur and mustard are grown between rows and then re-ploughed into the soil, along with the organic compost, to enrich the land and avoid farming in mono-culture.
Château Maris wines are made with native yeasts, and are unfined and unfiltered. Maris works with Grenache, Syrah, Carignan and Grenache Gris.
We talk to Château Maris co-owner Jacques Herviou about the very ambitious winery and the excellent wines they make.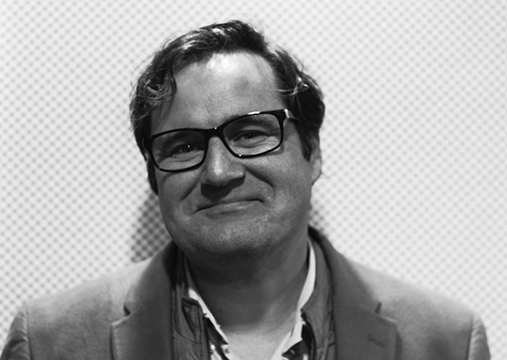 Christopher Barnes: Jacques, Château Maris, how did it come about?
Jacques: Well this is an estate that has existed since the 1970s. It was created by Monsieur Maris, and this is an estate we bought in 1996, and at the time we thought we were making a fantastic deal except we got screwed. Essentially we bought land that was sick, we bought a beautiful vineyard but it had been treated with all sorts of chemicals, petroleum-based fertilizers, insecticides, pesticides you name it. The only way we found to bring back life within the vineyard was with biodynamic farming methods, so that's what we did.
As it turns out to bring life into a vineyard you actually need a lot of shit. We did two piles and we did a test. We did one regular compost pile, tarped and left it alone it, and another one right next to it enriched with Biodynamic preparations following the teachings of Rudolf Steiner. We did find that the biodynamic pile had more life, more heat, more nitrogen, more potassium than the regular pile.
That made us go full on biodynamics. Now the estate has been biodynamic since 2002, and we've continued the work bio-dynamically ever since. Essentially Château Maris is three partners, and I'm afraid it starts a little bit like a bad joke because it's an American, an Englishman, and a Frenchman. There's actually an American investor from New York, named Kevin Parker, and also Robert Eden who is our head winemaker in the South of France.
How long have you been involved with wine? Was this your first wine project?
Yes, this was the first winery project for sure. We have different experience. I have been working with Burgundy producers in the past, and so has Robert. We all met in the Languedoc. Which at the time was certainly even more known to produce volume wines than it is now.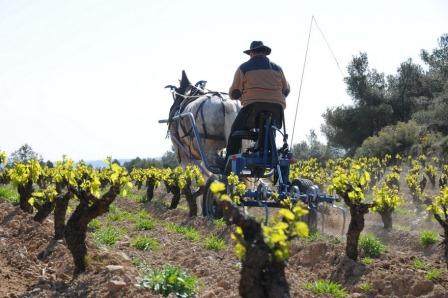 Let's talk a little bit about Languedoc. It does have this reputation as having oceans of wine coming out of it, and the bulk capital of the world. How do you change a perception like that in terms of what you do, which is very artisanal, and yet you're in this kind of brand category that's associated with bulk, and the lowest common denominator in terms of price and quality?
Yes, quite right. It continues today, I mean you look at the Languedoc-Roussilion and it's three times the production of Australia as a whole. You're correct it's an ocean of wine. Even to this day you sit on a hill above La Livinière, where we are, and the Aude valley is just covered with vine. Somebody asked me once, "If you're not connected with the wine trade what do you do?" It's like, "Well you don't do anything." For many years the region has been known to produce plonk. There was a first generation, I'm thinking of Grange des Pères for instance, who were the first ones to produce internationally recognized wine. Now there's a new wave of producers hailing from the better appellations of the Languedoc, namely Pic St Loup, Faugeres, Corbieres Boutenac, La Livinière, where we're based.
Also, the Languedoc is in transition right now. If you're in the valley floor making really high volume wines, you're having a really hard time. You've probably heard about some of the demonstrations that went on this summer and this spring, because they're in a tough spot. Really, in the better appellations you've seen the rise of really artisanal wines, or really handcrafted wines. This is a place where vineyards are still affordable, so there's a lot of young people coming in and investing, and trying new things. It's a very exciting time in the Languedoc really.
Talk a little bit about the terroir.
The terroir of La Livinière, well, we are in a specific appellation called the AOP Cru La Livinière, actually it's Minervois of La Livinière. It's northeast of Minervois, which sits really equal distance between Trausse and Oupia, and also right outside of Carcassonne the famous medieval town. We are on the foothills of the Black Mountains. It's limestone, limestone, and more limestone. Southeast-facing towards the valley of the Aude, and this is an appellation that's really specific for reds. The varietals that really do best are Syrah, Grenache, but above all Carignan. Carignan, to go back to your previous question, is known to produce a lot of wine. If you want to produce plonk, that's your grape of choice. In the particular terroir where we are, Carignan is by far the best-suited varietal.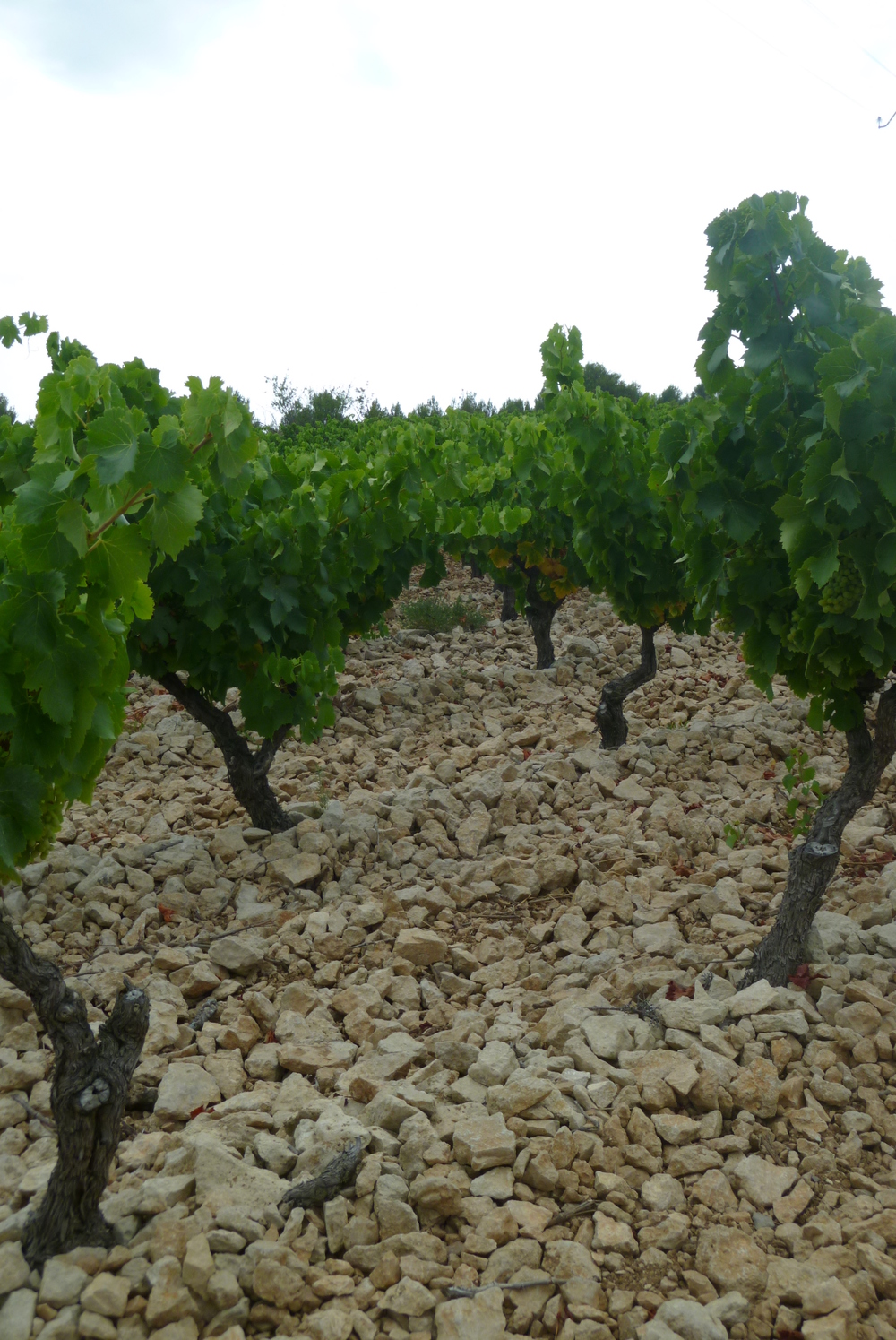 You work with biodynamics. What else do you do that's different from some of the other producers?
A few years ago, when we made the switch to biodynamic grape growing, we were bringing the wine into an environment that was filled with polyurethane, with poured concrete. It was a brand new winery that we had built. We wanted to continue the journey towards the consumer. Also we felt very strongly that the wine should be made in the most environmentally friendly way possible. We took the decision to build a new winery that would respect those ethos. We did a lot of research about building materials and techniques. Then we found that hemp was actually the best material to produce a new winery.
It nearly killed us, and it took us seven years, but we've built and we own the only building in the world that's made out of hemp. It's cannabis straw mixed with lime, and molasses, a sugar-based fixer. We wanted a building that had no air conditioning and no heating. That was the first thing we wanted to do. We wanted the air in the winery to stay as pure as possible. When you go to Jerez in southern Spain it's super hot, and yet there's no AC in those cellars, because it changes the air. We also wanted to create construction that was biodegradable, and we could plow it back into the vineyard tomorrow, and it would be fertilizer, it's full of lime.
Finally, once you mix hemp with lime, there's actually a combination effect that takes place. Instead of gassing of carbon dioxide, the winery does the reverse, and it absorbs the carbon dioxide, and it stores it within the winery walls. The building is not carbon neutral, it's carbon negative. Yes, it was an epic project.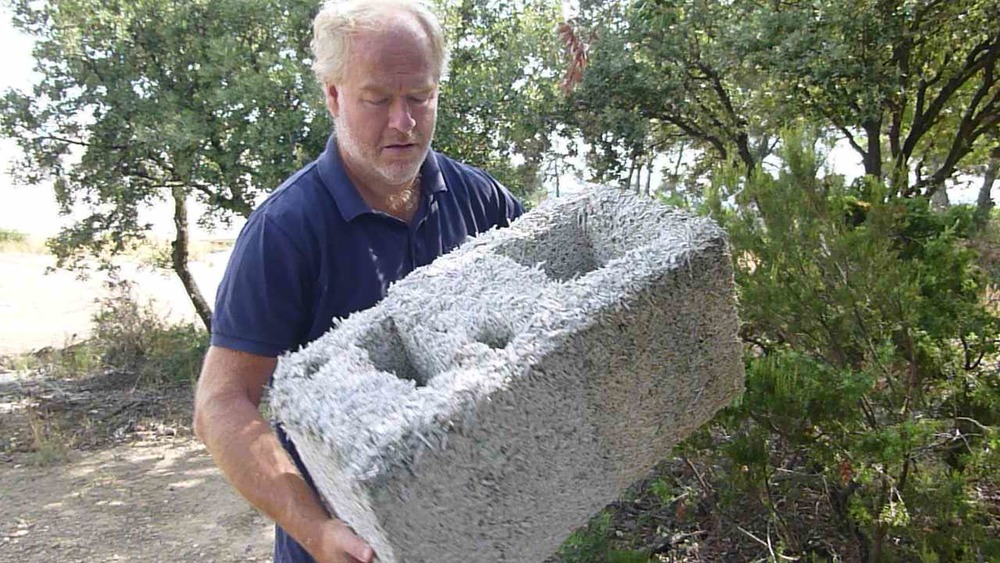 That sounds pretty amazing. Who had the idea of building a hemp building? Were you just sitting around one day like, "I think we'll build a hemp building?" How does that happen?
It was my partner, Robert Eden (left), who really had the idea. Again, we were looking at different material. We visited some wineries, I'm thinking Dominus, or Telmo Rodriguez in Spain, really innovative buildings. There was always a problem. Either it allowed too much interaction with the outside, or it really sealed the environment. Hemp, it breaths, it's a vegetable building, and so we settled on hemp.
What is it about the soil and the climate where you are right now that makes your wines unique?
Those terraces south east facing on the valley of Aude. I could sit here for 40 minutes to tell you how beautiful it is, but it's really hard to convey. It brings certainly very ripe fruit, very dark fruit for the Syrah, and this is really wine of particular quality. That's why it was actually the first appellation controlée village of the entire Languedoc back in 1996, right about when we bought the estate. Since then there have been a few new ones, like a St-Jean-de-Minervois and so on. This was the first one.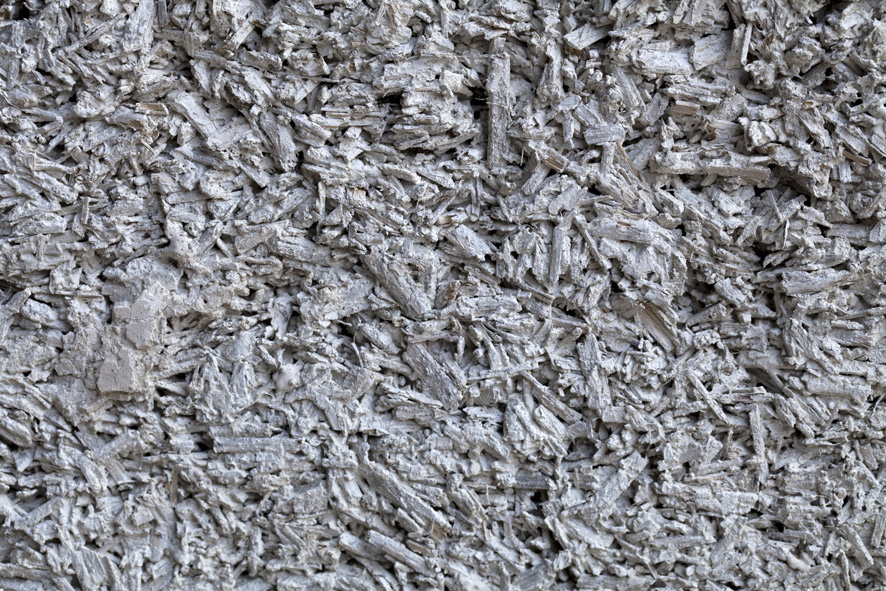 Talk a little bit about the Carignan. You got very excited when you talked about the Carignan. What are the qualities of the Carignan that you make that are unique?
We love our Syrahs, we love our Grenache. Grenache is probably the varietal that really excites us the most. When I'm being asked in all honesty which varietal is the best suited to our terroir, it is Carignan. Carignan if you're a chef, it's like making the best bluefish that you can make. It's the most common grape. It's the grape that until 1990 was the most planted grape in France by very, very, very far. We were really one of the first to produce a very high-end wine made almost entirely out of Carignan. It yields this beautiful, red, fresh, soulful fruit in La Livinière. It took us awhile to realize that it was the best suited.
We used to rip it out like everyone else. In France you'd get actually subsidies by the European government to rip out the Carignan, and replant with anything you wanted except Carignan. Actually until years ago, the French government step in to buy the excess production of Carignan, and they would distill it, there was no market for it, and so they would ship it to California, where it was blended with ethanol. You have people in Los Angeles driving on French Carignan. There was no market for it, and now there is no market for really high-yielding, value Carignan. It has to be older, it has to be hillside, and it has to be planted and pruned in the right density and style.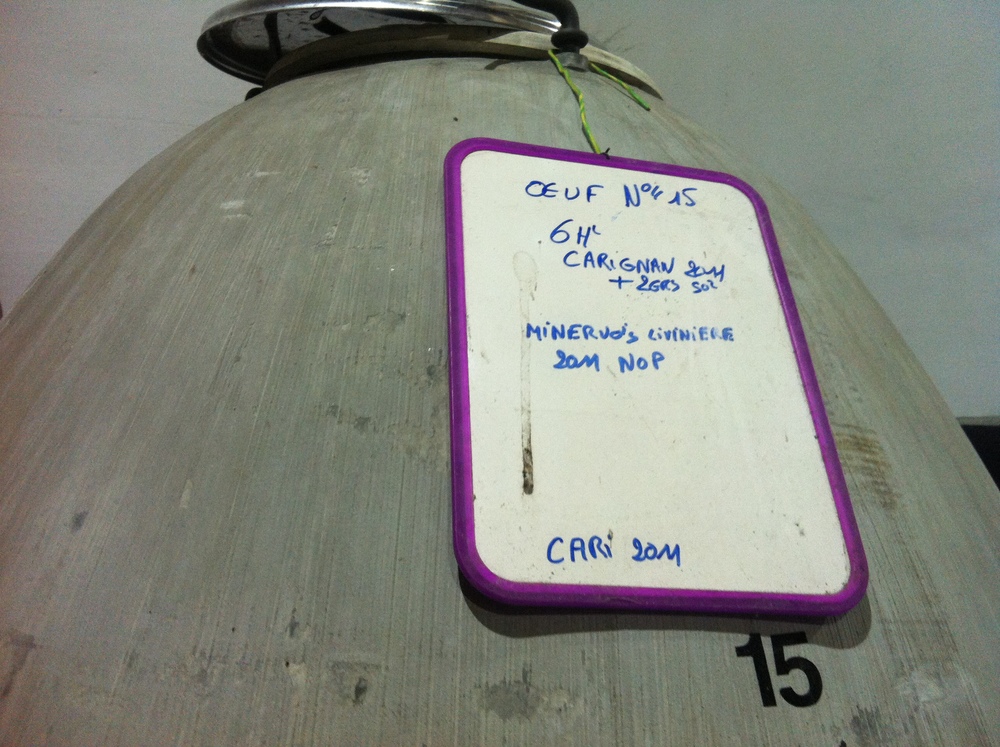 How old are the vines that you're making this Carignan with?
The oldest Carignan vineyard that we have is called Les Anciens. It was planted in 1922, and actually we used to sell those grapes to the co-op. One day we visited the co-op, and we tasted with Jean, who's the manager there, a very nice man. We tasted one that was particularly good. We're like, "Jean, that's pretty quite nice." He goes, "Well, I'm glad it is, because it's your wine." After that we're like, "Wow, they can get this result with Carignan." We started bottling it on our own, and this is one of the most highly-rated wines that we did. Yes, we are huge believers in this Carignan now.
In terms of the marketing challenges, the Languedoc is an area which is not Burgundy, it's not Bordeaux.
No it's not.
How do you convey the value of what you're doing when you tell people where you're from?
You hit it right on the head. Because there is a glass ceiling against which you bump. We're a certified by the biodynamic estate. We hand-pick. Most of the vineyards you can't put any machinery in. We have wines that retail for $14 in New York, so in terms of value...and we're not the only ones in the Languedoc. I think the Languedoc is really the last region in France where you can get really true value, and really handcrafted wines, for the same price as industrial plonk.
Jacques, tell us about the Grenache Gris.
Well, Grenache Gris, this was a varietal that was mostly planted to make dessert wine in the region. Again, like Carignan, most of it was getting ripped out and replanted by Syrah and Grenache. We bought one vineyard years ago, and on the first harvest we realized there were some white grapes growing in the middle. What had happened is that in the '50s, the old guys had planted Gris illegally in the middle of the Grenache Noir. Of course this was all co-picking, co-fermenting that together. Since we get good pH from our Grenache, we figured, let's send the guys early, find each vine, and we'll make a few cases. We did, and what turned out was dynamite.
The issue with whites from the South of France is that once you take them to full phenolics the acidity is gone. Yet, this is a wine that is incredibly ripe, and yet retains incredibly high levels of acidity, so it's fresh. It's lively, makes you want to skip and hop on a hot day. Again, this is a wine that we sell actually as a VDF, Vin De France. Because there is no appellation for white in La Livinière, but it's probably our best wine.