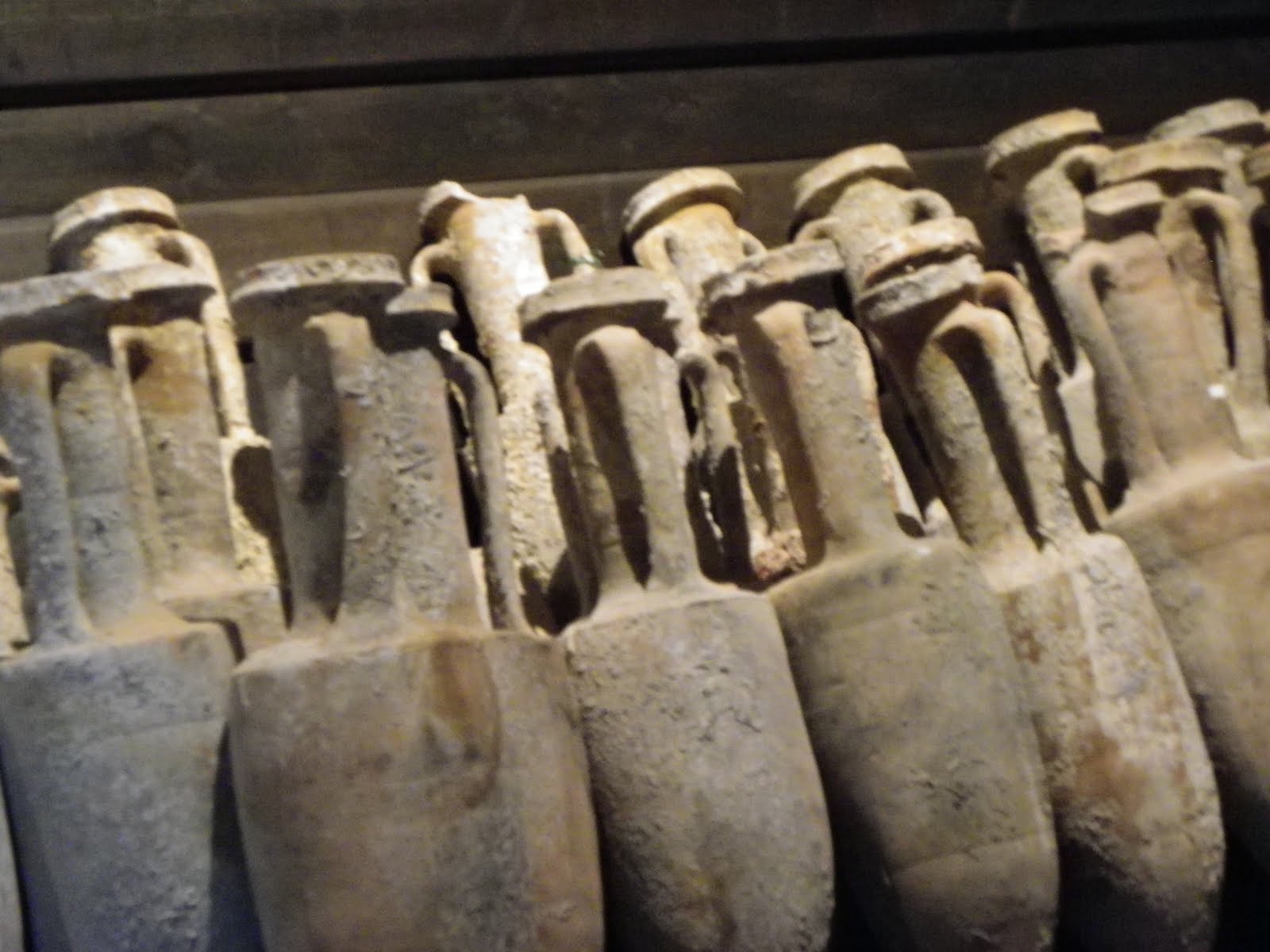 I first discovered Emily Kate's "History of Wine" videos on YouTube thanks to Grape Collective colleague Meg Houston Maker. Rarely do I consider wine's place in the world one hundred years ago, let alone over a thousand. Emily does so by discussing everything from agronomy to archeology as well as literature, art, and more. In this interview, find out how she came to make wine an integral part of her university studies and why she chose video as the format for sharing her research outside of the classroom. Emily also talks about some influential texts and objects that fuel her curiosity, and even shares a rhyming couplet from a 9th century wine poet.
How do you get to specialize in the history of wine as part of your history curriculum at Columbia University? Was it something you had to propose yourself?
I specialized in the History of Wine at Columbia University by crafting my own curriculum according to my interests. I took specific history classes that fit my course of study, and then used them as an opportunity to aid my research. For example, I took a class entitled History of the Ancient Mediterranean Environment and conducted a case study on vines throughout the semester. I was also privileged to collaborate with a favorite professor with whom I had previously studied to create my own Independent Research Project. For this, I formed my own syllabus by finding relevant sources and dividing the topic into units. I then assigned myself bi-weekly research papers which were graded and discussed with the professor.
Why did you choose video as your format to share your interest in the history of wine rather than other forms of media?
I chose to share my interests through video because it is a format from which I enjoy learning. I am always watching TED Talks and finding new documentaries to view online, and I wanted to join and support the online academic movement. I believe there is a significant genuine desire to learn, and the internet offers everyone an equal opportunity to indulge their interests outside the confines of the classroom.
Is there an artistic image you feel is particularly illustrative of the the history of wine?
As an historian, my specialty is focused but I happen to cover an expansive timeline. Therefore, I cannot chose one particular image that stands out as illustrative of the entire history of wine. As a New Yorker, I am often at the Metropolitan Museum of Art, and I love to look at the Amphorae and Krater collection. There is one in particular that I find significant: An Attic Terracotta Column-Krater from 550 B.C. These were used for mixing wine and water for the Symposium (ancient parties for drinking and debates). This one is important because it features wine, women and song which were ever-present at the ancient parties but were previously missing from decoration on artifacts.
What would be a couple good books for people to get a hold of that aren't necessarily wine books, but provide some valuable historical context on its role and influence in civilization?
Wine is an incredible topic to study because it permeates every facet of people's lives throughout history from health to celebration to commerce. In this sense, there is information on the history of wine in almost any history book. In my research, I look for clues about the influence of wine on a civilization in all different sources including the Bible, ancient instructional agronomy works like Columella's De Re Rustica, and epics like Homer's Iliad. Therefore, there is not any single book that I would recommend on the topic. I do, however, recommend taking a closer look into the books currently on your shelf, paying special attention to the mentions of wine, and drawing your own conclusions based on the text.
This summer you'll be getting some retail wine experience in New York City. Where will you be working at and what are you hoping to learn? How do you think your background in wine history will come in handy when recommending bottles?
I'm working at Gotham Wines! I've already begun, and am finding it to be a great learning experience. There is no substitute for tasting when it comes to recommending bottles, and we get a lot of opportunities to try new and exciting wines. I think that my WSET training has actually proven more useful at the shop but every so often, a history buff will walk in and we can have a nice conversation. It's refreshing to speak to consumers, and realize what it is they are looking for in a wine. Average consumers articulate their tastes using an entirely different lexicon than industry professionals, and it is a fun challenge to match them with a great bottle.
Do you have a favorite historical wine-related quote?
I absolutely love medieval wine poems, so I would have to go with part of a poem by Abu Nuwas whose poetry inspired my history of wine studies!
"Come, pour it out, ye gentle boys
A vintage ten years old,
That seems as though 'twere in the cup
A lake of liquid gold."
Watch Emily discuss Abu Nuwas further in this epsiode of "The History of Wine".