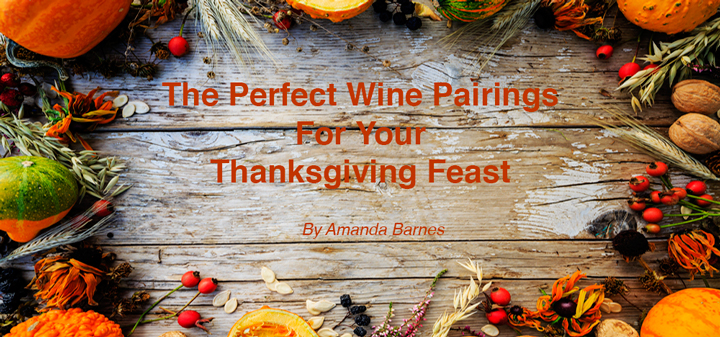 Editor's Note: Like the sound of a pairing? Order the wine below! And do so now so that you have it by Thanksgiving!
Picking a wine for Thanksgiving is no easy feat. One of the most anticipated events of the year, you've got a long day of drinking and eating ahead, a large family to please, and the inevitable competition coming from beer drinkers — this is a tough holiday for the noble bottle of wine! Hit it right though, and you'll get everyone in the wine mood for the holiday season.
Don't just pick one wine, get a mixed case and work through them as everyone else works through firsts, seconds, and thirds of the feast.
Before sitting down to eat, the obvious pour is one that will get everyone in the festive mood — otherwise known as fizz. Try a fruity and fanciful Prosecco like Adami Vigneto Giardino Brut Prosecco for something light; or go a little richer and more complex (especially if you want to impress the in-laws) with a Champagne, and you can get some of that Old World richness with the more affordable option of a Vouvray, such as Huet Vouvray Petillant Brut, which offers complexity and creaminess at a price point easier to keep flowing. If you want bubbles but have a few relatives who won't easily switch out from beer, perhaps get a good bottle-fermented cider such as Angry Orchard's Strawman.

Sparkling wine is a pretty great option for the sit-down lunch, too — bubbles go with almost anything. And if you are attempting the death-defying deep fried turkey this year, a sparkling wine will be your best friend (and probably offer cold relief from the fire hazard pot flaming outside). A little bit more structure and the defined red fruit notes you find in a sparkling rosé like Graham Beck Brut Rosé give you a good balance with the richness of a fried turkey.

Pink (even without the bubbles) is a great all-rounder for Thanksgiving. You'll want to keep with dry rosé with a high acidity that offer a bit of palate cleansing to wash down the gravy and mash. A light and crisp rosé with delicate red fruit like JCB Cotes de Provence No5 is the perfect accompaniment with light and juicy turkey served with traditional Cranberry sauce, which echoes the tart red fruit in the bouquet and fresh mouth, and would also work beautifully with any seasonal crab starters; or try a more intense rosé like a Grenache from Spain such as Las Rocas de San Alejandro which pairs well with fuller flavoured stuffing or the darker turkey meat.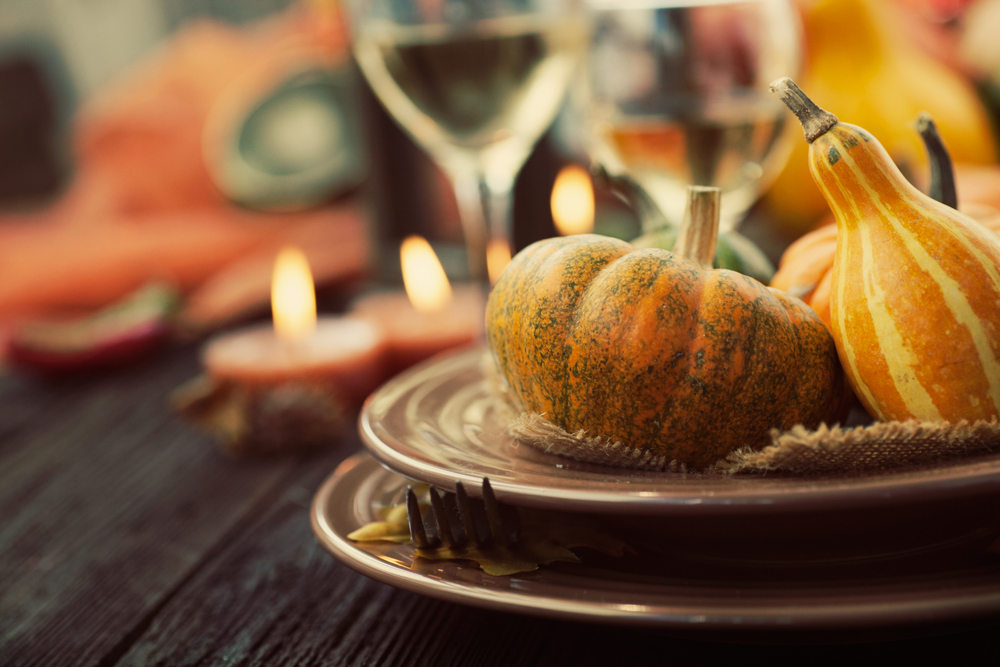 While pink is the safe mid-point between white and red, there are, however, many whites that will stand up to the job. Think dry, high-acid German Rieslings like Selbach-Oster Zeltinger Himmelreich Riesling Spatese Anrecht to cut beautifully through the dulcet sweet potato mash; or a more citrus-based and less conventional New York Riesling like Dr. Konstantin Frank Dry Riesling for an affordable imbibe to highlight the aromatics of zesty turkey stuffing; or try Smith Madrone Riesling 2010 Napa Riesling for more peachy aromatics to pair with a warmer, fruit-based stuffing. Other great peachy white varieties include Albariño and Viognier.

Thinking more in line with reds? Then you definitely want to stick to the lighter spectrum as Turkey can be easily toppled by a big red (as can sleepy relatives). Pinot Noir is the classic one-size-fits-all red, and that is certainly the case with this holiday meal. The red berry aromatics and fresh acidity from Sonoma and Oregon Pinots will pair well with fruitier or spice-based stuffing and gravy combos, while you might want an earthier and funkier Burgundian Pinot to sit alongside mushroom, richer gravy or dark meat.

Another light and fruity red that sits idyllically on your thanksgiving table is Beaujolais Nouveau. This young wine from the Gamay grape offers lots of refreshing red fruit and not too much tannin, perfect with roasted turkey. It's also oh-so-easy to drink and the lower price point means you can get plenty circulating the table. Try Chateau de Pizay Morgon for a lighter, fruitier wine, or Paul Janin et Fils Moulin-a-Vent Clos du Tremblay if you are looking for something with a little more spice and body.

If you want to stick to all-American wine for this Thanksgiving, Zin could be the answer. A good Zinfindal has the spice and the fruit while being a bit heartier to stand up to richer gravy and darker meat. There is a huge range of Zin on the market, from lighter, lower tannin Zins like De Loach Forgotten Vines Zinfandel to fuller, rounder-bodied Zinfandel like Seghesio Family Vineyards Sonoma Zinfandel.

Last but not least, you'll need a good wine to pair with everyone's favourite: pumpkin pie. As the general rule of thumb with desserts, you always want a wine that goes a little sweeter, although with a good acidity so as to not saturate your palate. A classic Sauternes from France goes delectably well with its sweet, almost pungent aromas marrying with the earthiness of pumpkin. Other sweet white wines can work just as well with pumpkin — if you want to keep more local try a noble rot sweet wine with high acidity like the Dolce Sauvignon Blanc and Semillon blend from Napa. If pecan pie is more your thing this Thanksgiving, you'll need to go even sweeter in the wine as pecan is perhaps the sweetest pies of them all. Crack out a Canadian Ice Wine like Inniskillin Vidal Gold which perfectly pairs with its golden richness and honey notes.

Whichever wine you pick for the holiday season, remember to keep it lighter on the dinner table so the food, wine, and conversation keeps flowing, before knocking 'em out with a sweet wine on the finish. Happy Thanksgiving!