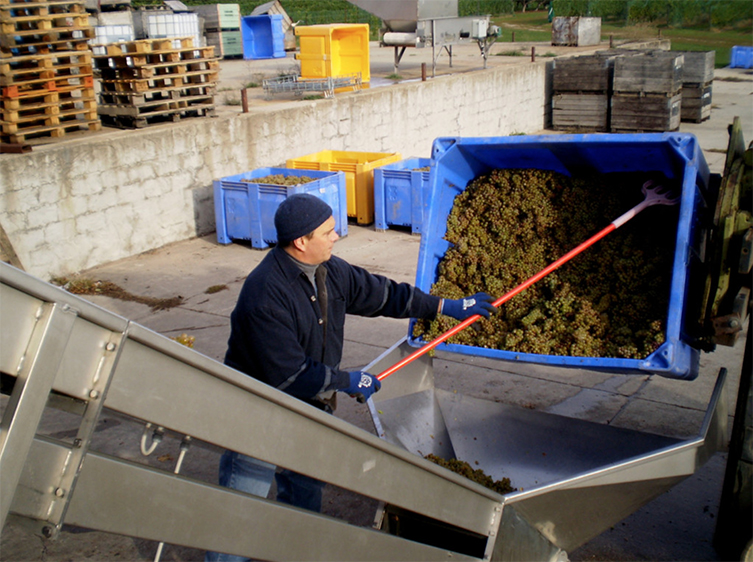 Michigan wine is an undiscovered gem that is starting to get attention. Traverse City, the center of Michigan wine, is located on the same 45th parallel that runs through some of the great wine regions of the world including Italy's Piedmont region, the Rhône Valley and Bordeaux in France, as well as the Willamette Valley in Oregon.
That the region is starting to receive critical attention for Riesling is evidenced by its getting a full chapter dedicated to its wines in Riesling expert Stuart Pigott's book The Best White Wine on Earth: The Riesling Story.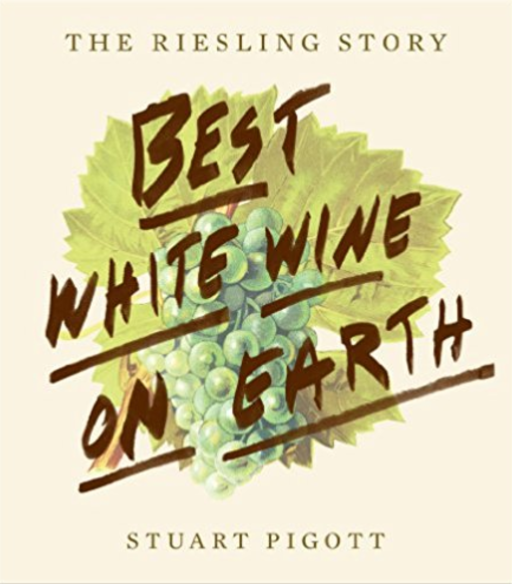 Pigott wrote of Traverse City, "Back in 2001, Michigan had just 204 acres/83 hectares of Riesling, but by 2011 this had leaped to 573 aces/233 hectares. That's growth of over 180% in a decade. This says to me that not only have the state's winegrowers realized how well suited this grape is to their climate but also that consumer interest and demand have significantly increased."
And of Black Star Farms he had particular praise: "The smallest Black Star Farms production is the Dry Riesling in which the special spice and herbal notes of the OMP are most obvious next to the lemon pie and passion fruit flavors."
Black Star Farms was founded in 1998, with the conversion of a 120-acre equestrian facility to a winery and agricultural tourism destination. Lee Lutes was hired as the founding winemaker. He talks to Grape Collective about the evolution of Traverse City, Michigan as a wine region.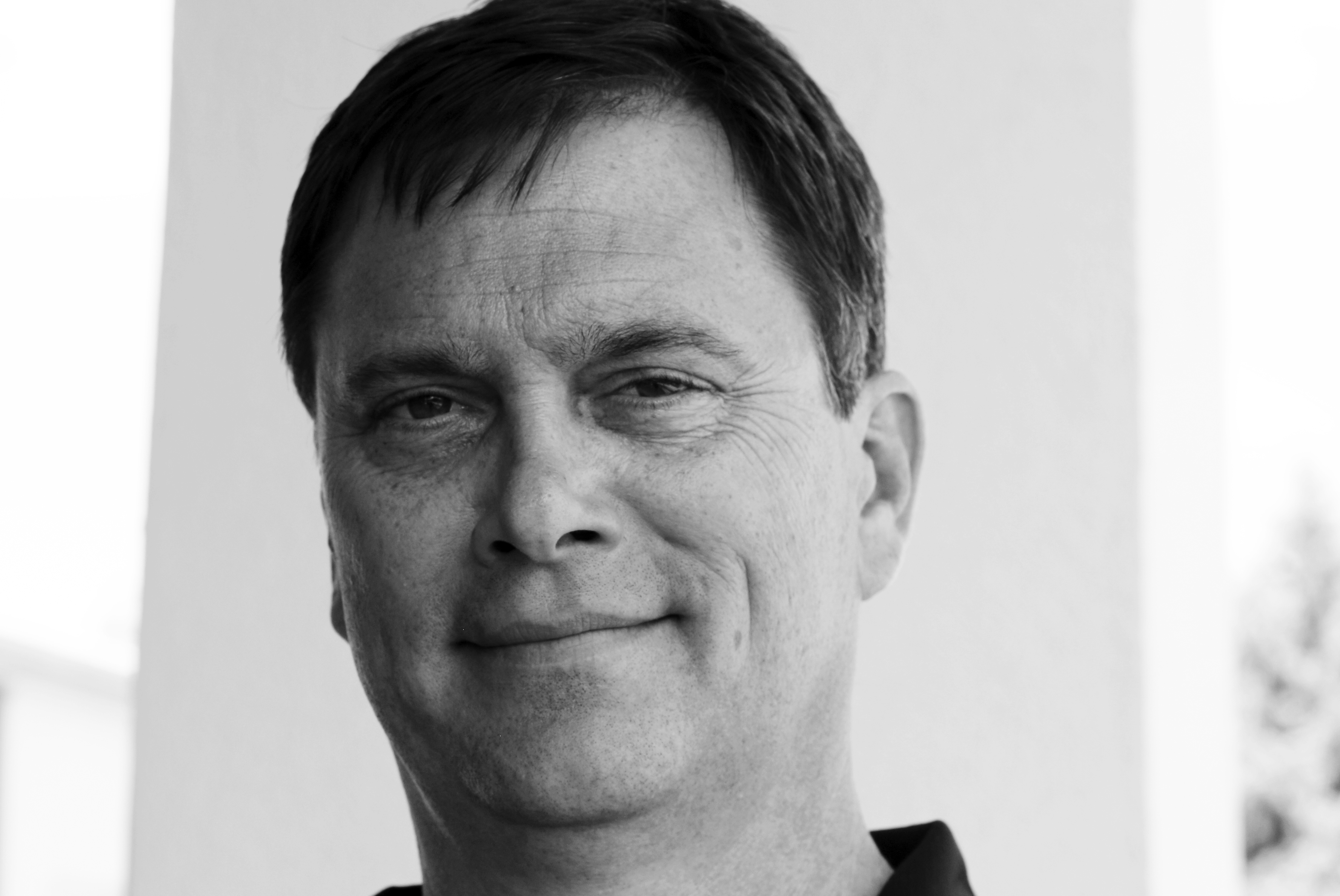 Christopher Barnes: Lee, how did you get involved with winemaking?
Lee Lutes: My involvement with winemaking is a long story, probably similar to the story that a number of people tell, just from the standpoint of getting involved in a different level at a different time. My parents had us traveling when I was very young, in the seven to 10 range in Australia. Some of my earliest memories are being in vineyards around the Barossa Valley. They were antiquing with friends. We'd go have lunch at Yalumba and sit in the vineyards. My parents enjoyed wine on a regular basis and we had it around quite a bit. I saw it as kind of a common beverage and then became interested in wine more from a service standpoint as I was working my way through college and being in restaurants, working as a sommelier and that kind of thing. Then I spent about three years in New York, where I spent some time working for an importer.
I spent some time working for the restaurateur, Danny Meyer, in the early days at Union Square. I did some studying with some individuals that were really working on Master Sommelier Certifications and things like that and just became more and more interested in the depths of wine. Then I started to volunteer a little bit with a winemaker out on Long Island, who was involved with one of the early wineries out there. I did some bartering for fruit, started making wine in our little apartment in New York with a friend. It was one thing that led to another. The more of that I did, the more I wanted to be closer to what made good wine good rather than just what good wine represented on your palate or in the glass.
It became a pursuit at that point where I started studying more on a self-study basis. I ended up living in Italy, prior to coming back to Northern Michigan and working with a woman who just needed some help as a winemaker and working in the north primarily with Dolcetto and Barbera and some Old World varieties, a little bit of Cortese. I came back to Michigan at a fortuitous time when the industry here was just starting to take off. This was about 25 years ago now. I worked for Leelanau Winesellers for a year under a pretty talented winemaker at the point in time out there and then left to start Peninsula Cellars, was with them for four years before I came and started Black Star. I have a degree in finance and that helps with what I do right now in terms of managing the winery and managing the business but it was really a pursuit from the palate. I was really interested in the depths of wine and what it took to make really good wine. The time in Italy obviously gave me some of that. The time on the East Coast, the time in New York tasting an awful lot of wine, being in the restaurant business. Once I fell into starting to make wine, it was all over. I kind of felt like I knew where I wanted to be.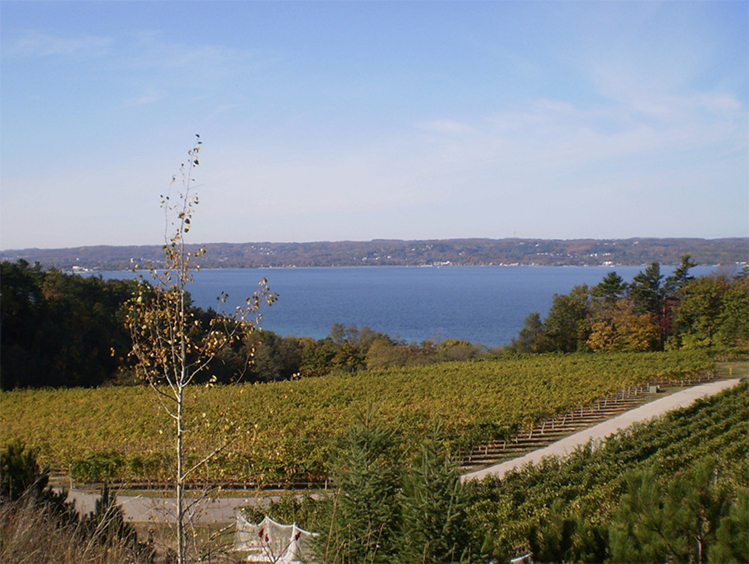 Tell us a little bit about the story of Michigan wine. Michigan isn't a name that pops up when you talk about American wine regions for the average consumer. Where did it start and where is it now?
You know, the story of Michigan, I think, is the fact that this state, over a period of now probably the last fifty or sixty years, through the help of researchers at Michigan State, through some very innovative, very creative people that were in agriculture in general, realized what a unique region this is, what a unique state this is from the standpoint of agriculture. It's the second most agriculturally diverse state in the country behind California. People look at Michigan and think but it's nothing but automotive plants in and around Detroit. It's not until you get further north that you realize how much diversity is here. I think it's the diversity. We're in the heart of the Midwest. It's one of the most northerly grape-growing regions for vinifera between about Albany, New York and somewhere out in Eastern Washington. There isn't much else that's as far north as we are in the heart of the Midwest that's creating the kinds of wine that we are from the vinifera that we grow. It's innovation. It's people trying new things. It's some of the early starters like Bernie Rink with Boskydel and Chateau Grand Traverse and Ed O'Keefe, Sr. taking a chance on planting Riesling and starting to get results that people said, "Wow. This is unique. This is delicious. Maybe we need to do more of this."
The VR effect only works on certain browsers one of which is Chrome. When viewing through a browser, press the arrows in the navigation circle in the top-left corner or use the cursor to grab and pull on the video image. The experience is best if using a mobile device. One can see a 360-degree version of the video by physically moving the phone or tablet around in all directions. The experienced VR user can use google cardboard VR device or a more sophisticated VR device - to do this go directly to the YouTube page.
Where is it now in terms of quality and where do you think it needs to get to?
You know, now as in any young region, because we still are a young region, we're at that point where there is an awful lot of very good wine that's being made, but we're not so big yet that we're attracting the kind of international talent or international interest from an investment standpoint or perhaps a talent standpoint. It's coming, slowly. We've got people from Germany, people from Australia, people from South Africa here who are coming because they have heard about us. They have an interest in what it is that we're doing. You know, we're one of those wine regions that's kind of on the fringe. We joke an awful lot about being on the fringe of real, quality wine production. When you're on the fringe, it gives you some freedoms. It also creates some constraints and forces us to do some things at times that we'd rather not do. Yet at the same time, when you hit a high note as we do often in our more aromatic whites, it's the kind of thing that gets people to stand up and really pay attention.
Where do we need to go? I think we're gaining every day with just more and more maturity. We keep winemakers here, winemakers just like myself that have been here for almost twenty years, others in the region that have been here for twenty years plus. The more experience you have, obviously, in a region, the easier it's going to be for you to make the kinds of wines that you really want to make. We don't have the mass as of yet in the fruit production but that's changing every year with more and more vines going in the ground every year. I think as we are able to produce more fruit and take on the volume that we need to start putting wines out on a national scale ... You know, there's a couple of wineries up here and in the state, really, in general that are distributing on a national level. Other than that, most everything is sold within the state, primarily because it's such a heavy tourism-driven market. We get a lot of people who come to see us. We've got a huge wine club, the biggest club in the state with close to 2,500 people. We ship all over the country but we're not distributing yet to Texas, to ... Well, we're distributing a little bit in New York but places like Virginia or the Carolinas, we're not distributing to those markets as of yet.
I think as there's more and more interest, more and more people will take on a little bit of knowledge as to who we are and maybe what we produce, you'll start to get more of a pull from the marketplace that will allow us to go into some of those markets. We've toyed with the idea for a while of opening a tasting room down in Florida because we get so many snowbirds from up here that head south for the winter and they know us and we ship wine to them on a regular basis that we're confident we could set up a tasting room down there somewhere and draw in that Floridian fan that knows Michigan wines and has an appreciation for them.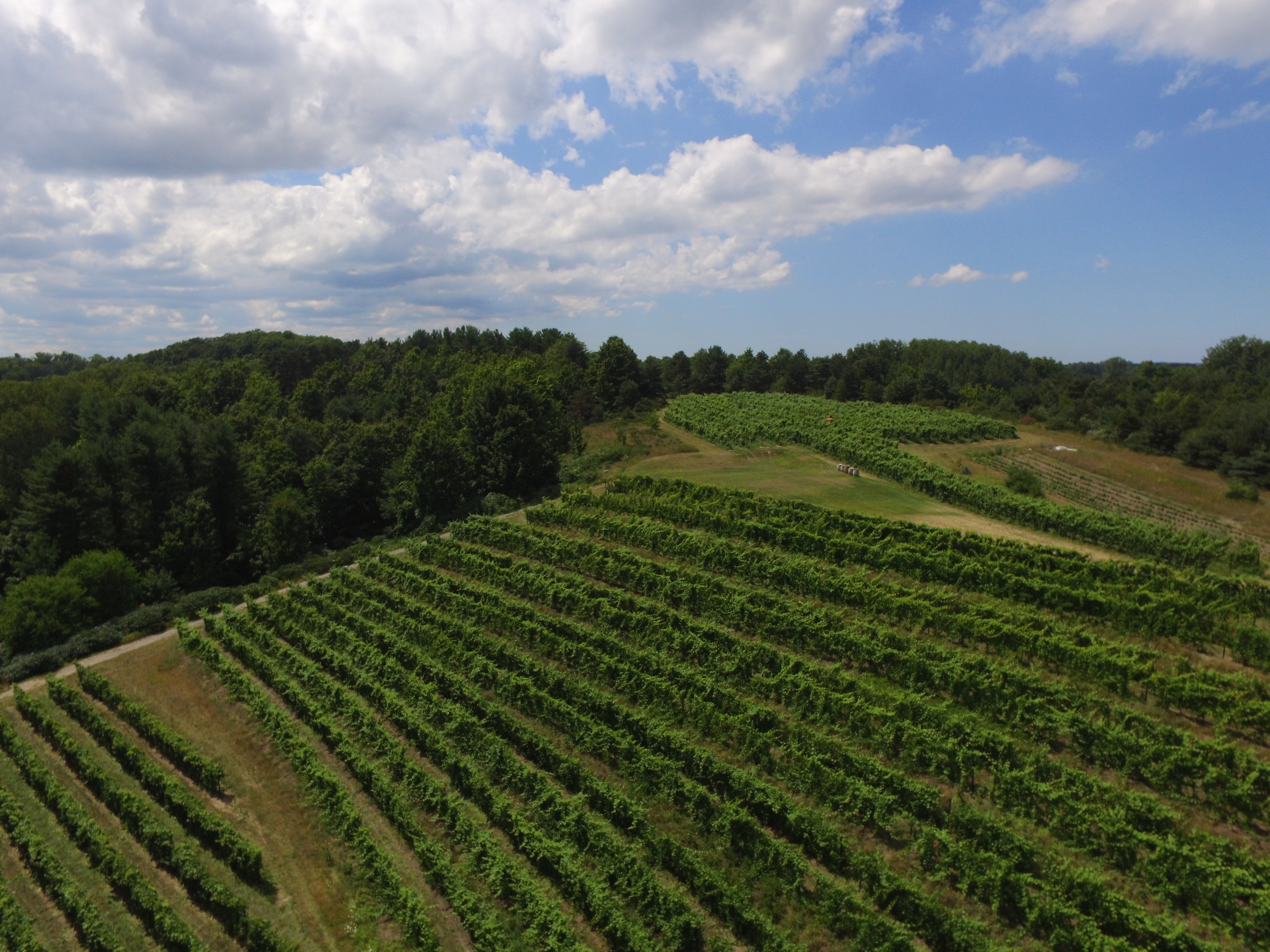 Talk about the terroir of Traverse City, Michigan. How do you describe it?
You know, the terroir of any place is difficult to describe from the standpoint of diversity. If you go to great regions like Burgundy, they often talk about soil diversity. I've heard the term, a mosaic of soils, being representative of what's there. This soil, because it's mostly glacial till, has a lot of diversity to it. We have everything from deep sand to heavy clay and everything in between. Part of the terroir that's here is obviously the moderating effects of the lake and the fact that we can have a long, cool growing season. You know, you hear winemakers all over the world talk about long, cool growing seasons. When you start in late March or early April because the lakes didn't freeze from the winter prior, and bud break starts very, very slowly and kind of ramps up quickly into May and June with a lot of vegetative growth because we get plenty of rain that time of the year. Then we get hot and warm bright sunny days the way that we are now on the 45th parallel. I don't know that you can get more sunlight during the course of the day than where we get it here. Then the length of the season.
Where other wine regions start harvesting fruit in August and maybe early September, we're often putting off harvest until late September throughout the month of October and into early November. It's simply because that lake out there, primarily Lake Michigan, Lake Superior as well, though, they moderate that oncoming cold. It's primarily prevailing westerly weather systems that come to meet us here. Everything that's cold on the other side of the lake warms up a little bit by the time it gets to us. We have very good late season cool ripening periods that are perfect for things like Riesling, any of the aromatic whites like Pinot Noir, Cabernet Franc, where we can get a little bit more hang time, get a little bit more concentration and it makes some pretty interesting wines.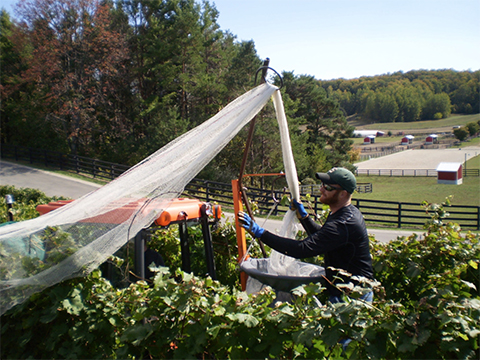 How has the viticulture and the winemaking evolved over time?
The early on viticulture in Michigan was all about hybrids because the belief was that it was too cold to grow vinifera here. It really wasn't until Chateau Grand Traverse and Ed O'Keefe, Sr. first planted Riesling that there was any kind of a counter move to that. Michigan State was promoting an awful lot of the French American hybrids. Bernie Rink, the very first person up here to plant grapes, now almost fifty years ago, did it primarily with French American hybrids. There were some varieties coming out of Cornell. There were some varieties coming out of some other places around the country but for the most part it was these cold hardy hybrids that people were trying to make wines with. Because it was the Midwest, an awful lot of those wines were fairly sweet. The early reputation for Michigan wine was varieties that nobody had heard of, things like Seyval Blanc or Baco Noir that were sometimes left with a fair bit of residual sweetness or sometimes left with an intentional, almost dessert level of sweetness. They were hard for people to get used to.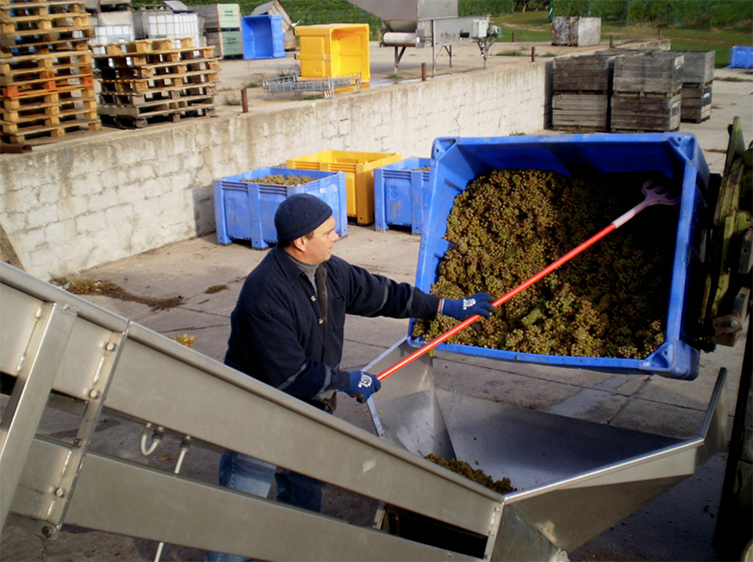 The winters can be pretty brutal here. How does that impact the crop level from year to year?
The winters ... We figure we're going to have a one in 10, one year in 10 year crop elimination or crop reduction. We've gone twenty years and have barely had it. What we get in a region like this is a lot of seasonal variability so from one year to the next, we can have a lot of fruit that doesn't ripen particularly well and we have to do a lot of crop vetting. We can have not very much fruit and ripen it very well for perfect winemaking of all varieties. We can have years where we're left to take our chances with what we get and we do our best. It's in years like that when often the wines are somewhat minimized.
What we talk an awful lot about is this seasonal variability, regional expression. You have to celebrate the vintage. There are going to be good years when the wines are very ageable and there's years when they're not very ageable. The winters, what they really do is they give us plenty of snow, a meter or meter and a half of snow easily in most of the vineyards to protect the vines. People always say how can you grow grapes up there as cold as it gets? We don't frequently see temperatures below about five degrees Fahrenheit and the vines ... most vinifera can weather that, especially when they're blanketed in two to three feet of snow. If we're protecting the grafting and we're protecting the base of the plant even if it's not grafted, that vine is going to survive those kinds of temperatures. It's rare that we see temperatures that are severe enough to actually kill the grapevines.
(Front page banner art by Piers Parlett)
For more on Michigan wine, check out Dorothy Gaiter's column on Left Foot Charley
Buy Stuart Pigott's book The Best White Wine on Earth: The Riesling Story