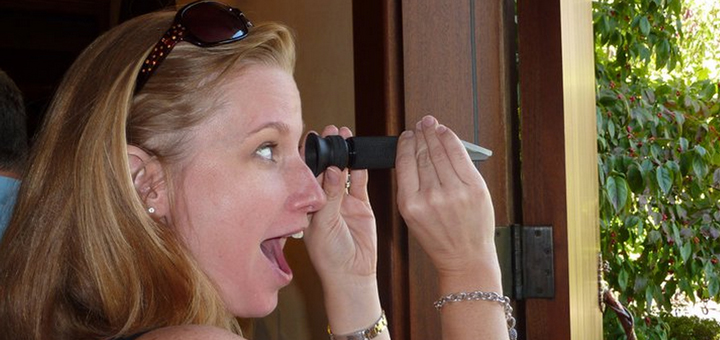 Editor's Note: Uncorked is a new series where experts and personalities in wine share tips and trips to enjoying our beloved grapes. We begin with a rule of thumb from Wine4.Me's Amy Gross. Be sure to keep an eye out for a profile on the brand new app coming out soon on GrapeCollective.com.
For Amy Gross, it all began on a first date several years ago. Six years younger than the person across from her, she ordered a Chardonnay, attempting to impress the man who was courting her at the time. Despite having little experience drinking wine before, the next few dates, she continued to order different varietals in what would become a persistent effort to impress. Well, it must've worked: she now has a husband (the same man she initially ordered Chardonnay with), runs a successful blog in VineSleuth Uncorked, and has recently launched Wine4.Me, a new app that "uses rock solid data to take the guesswork out of finding the right wines for YOU."
In a recent conversation with the wine lover, entrepenuer, and mother — during the interview, her son was happily jamming away on his drumset in the background... summer vacation! — Amy shared her one rule of thumb for ordering a glass or bottle when eating out.
Amy Gross: My one rule of thumb for buying wine in a restaurant: try two wines. If you're not absolutely certain what you want, ask your waiter, bartender, or sommelier if you could try two separate wines, and then make a decision. Because that way — this is of course if you're not using the app 'cause you would obviously be set — but people need to be more courageous in trying different wines. They should try things, and don't drink something if they don't like. If you don't like it, don't drink it; get something you will enjoy. And I do that all the time. If it's by the glass, I always ask, "Can I try…?" Because their palate is not going to be the same as yours, so they may or may not be able to help you, unless their a trained sommelier (but even then).
If you can try it, why not try it?