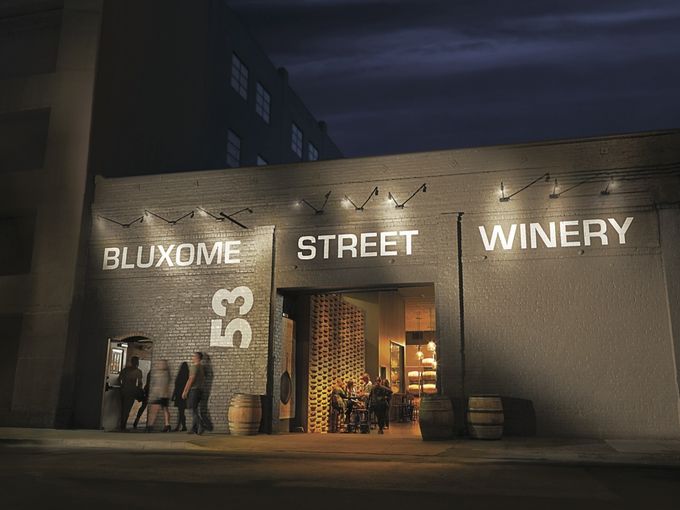 While the meaning of America's 21st-century urban winery revival is - by now - a road well-worn, a discussion of the importance of the new urban wine movement is certainly a road less traveled. Today, urban wineries are at the forefront of a new wave of American winemaking sure to have a ripple effect on both American wine culture and commerce.
In cities across the United States - from more traditional winemaking regions like Oakland, California, Portland, Oregon, and Seattle, Washington to new frontiers like New York, New York, Dallas, Texas, Albuquerque, New Mexico, and Cincinnati, Ohio - urban wineries may have started small (read: garages, warehouses, and back alleys), but they are making a huge impact.
For instance, winemaker Chris Brockway of Broc Cellars in Berkeley, California (pictured left) focuses on making what he calls 'site specific' wines through such techniques as sustainable, organic, and biodynamic growing, minimal intervention winemaking, and low-wattage production, adhering to the idea that it is a vineyard's struggle to survive that truly develops a wine's character and complexity.
At The Infinite Monkey Theorem in Denver, Colorado, however, the winemakers have done away with perfectly-placed vineyards, scenic landscapes, and lavish tasting rooms in favor of a focus on pure quality and flavor. Instead of being strictly an expression of place, it is wineries like these that are taking the traditional oenological trope one step further, making wine that is as much an expression of culture and community as it is topophilia.
And, they are only getting more organized. Urban winery alliances like PDX Urban Wineries, Seattle Urban Wineries, East Bay Vintners Alliance, and San Diego Urban Wineries (pictured right) are uniting urban wine communities with a personal touch. By partnering with local wineries within driving, biking, or - in some cases - walking distance of one another, these organizations have created urban wine trails, tours, and events with the hope of generating a culture of urban wine in Portland, Oregon, Seattle, Washington, Oakland, California, and San Diego, California, respectively.
Urban wineries in some of the biggest U.S. cities such as City Winery in New York, New York and Bluxome Street Winery in San Francisco, California have even transformed their working winery concepts into full-fledged culinary and cultural experiences, featuring food, concerts, classes, and events in a variety of configurations. So, is it crazy to foresee a future wherein wineries are the cultural and commercial epicenters of tomorrow's urban landscape? It certainly doesn't seem so farfetched; but, there is only one way to find out: take the road not taken.
Want more? Watch our interview with Red Hook Winery owner Mark Synder.