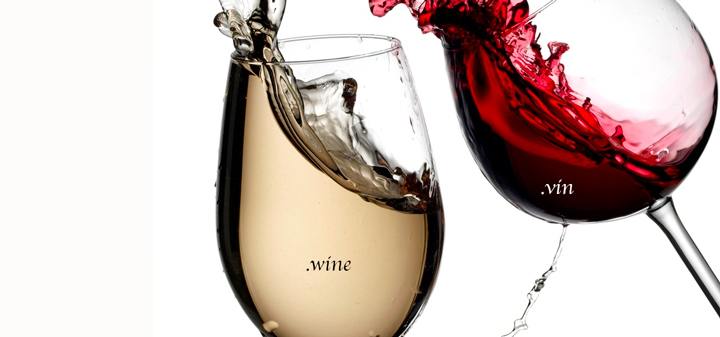 C'est n'importe quoi! France is up in arms after it was revealed that the Internet Corporation for Assigned Names and Numbers (Icann), the organization responsible for assigning internet domains, has plans to introduce .wine and .vin domains. A meeting is scheduled to taking place this week in London, where stakeholders will address the continued creation of generic top-level domains, or gTLDs.
It seems the United States' steps to relinquish control of Icann cannot come soon enough, as French minister Axelle Lemaire put forth another call for a more transparent organization, emphatically expressing the need for a new general assembly governing body to be set up, one with a "one country, one vote" system. Lemaire's biggest and most immediate concern? URLs with .wine would put trade agreements in place to protect region-specific products such as Bordeaux, Burgundy, and Champagne at risk.
According to the Financial Times, Lemaire wrote (in a letter to Icann) that "the lack of adequate redress mechanisms and, above all, the lack of accountability demonstrate the need for significant reform of Icann even before the current debate on the global internet governance system comes to a conclusion."
And this concern is not specific to France. Many are worried that the influx of new domains will threaten brand names in the online marketplace, an expansion of sorts first introduced in 2012. In fact, more than 80 companies have petitioned the US Department of Commerce, claiming that Icann opening up the assigning process would cause "excessive cost and harm to brand owners." But the strict rules already in place regarding the labeling of wine (per region, etc.) makes this issue particularly controversial for those invovled in winemaking. European countries grew concerned beginning back in 2010 when dotVinium made a very public effort to register .wine. Then when the program launched in 2012, private firms began applying for .wine gTLDs. This, obviously, got the attention of not only European countries, but winemaking regions the world over that wanted to protect what was theirs. Basically, the issue is that the current U.S.-centric system is disregarding others' usage rights by allowing site owners to effectively violate present international agreements.
However, with brand database Trade Mark Clearing House (TMCH) established in 2013, Icann argues that there is already protection, as businesses are encouraged to register domain names that they have the "rights" to by giving them earlier access. But is priority enough? How does the internet coincide with already existing international trade agreements?