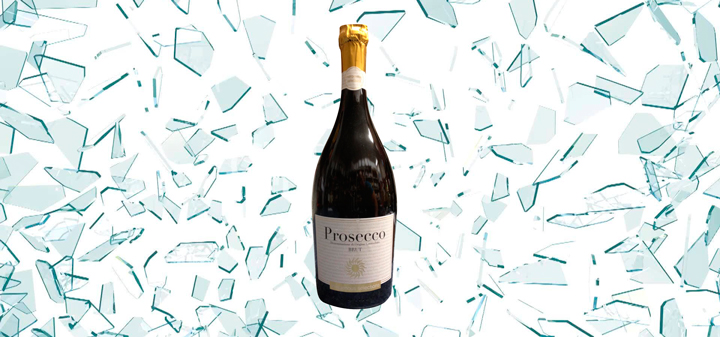 Indigenous Selections Prosecco Brut 2013 has a new descriptor to add to its label: an explosion of flavor — literally. 750 milliliter bottles of the wine are exploding in stores across Pennsylvania. Liquor Control Board chairman wrote in a press release: "Consumers should use caution when handling this product. While we have not had any reports from consumers who may have been affected, we want to take every precaution in order to avoid a safety issue. Those who purchased the product can contact their local Fine Wine & Good Spirits Store for a full refund."
Of 19,000 bottle orginally bought by the stores, 2,000 have been sold.
If you do happen to have this brand, rather than returning it (and risking having it in your presence any longer than necessary), simply dispose of it safely and properly. Call 1-800-272-7522 and press 3 to get a refund. The LCB is currently working on determining the reason these bottles are exploding. But intuition would put carbon dioxide at the forefront of possible explanations, as, similarly to Champagne, the production of Prosecco (which in 2013 exceeded the sales of its generaly more expensive French relative) requires the inclusion of the gas.