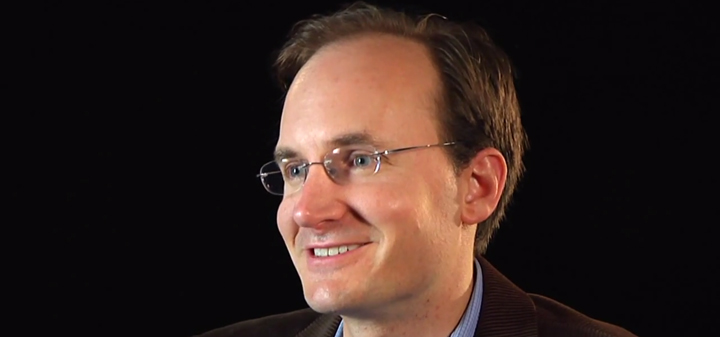 Tyler Colman, known as Dr. Vino, is an award-winning wine blogger and writer. His influential blog provides independent wine recommendations and commentary, and has ignited the discussion in the wine world about the carbon footprint of wine as well as the ethics of wine writing. He authored the books Wine Politics: How Governments, Environmentalists, Mobsters, and Critics Influence the Wines We Drink, and What to Sip for Each Season. He is a contributor to The Oxford Companion to Wine, and his articles have appeared in the New York Times, Food & Wine, Wine & Spirits, Sommelier Journal, Men's Health, and Decanter, among others. Colman is also a wine educator at New York University and The New School.
BACKSTORY
Colman says that growing up, he wasn't really exposed to wine. It wasn't until he was studying for his PhD in France that he really took an interest in it. He explains, "Beyond the pleasures in the glass, wine has so many intriguing academic angles and I explored some of those in my Ph.D. dissertation on the political economy of the wine industry in France and the US. At my dissertation defense party, people were congratulating me calling me Dr. Colman for the first time. Someone suggested I should be called "Dr. Vin" because of my research. But I said that sounded stuffy and suggested "Dr. Vino." Everyone erupted with a toast at that and one of my friends walked over to a computer and bought me the domain name DrVino.com. So then I had a URL, so I built a website and learned to feed the beast that is a blog."
OF NOTE
Colman believes the era of scoring wines is coming to an end. He thinks people are more confident now when it comes to wine, and are getting suggestions and recommendations from online websites, sommeliers, wine shop clerks, and friends. He suggests experimenting and trying different wines and attending free local wine tastings to make new discoveries. Colman says this evolution is "Helping to decentralize the politics and change how people track down good and new wines." In addition, he suggests turning to importers as a resource for finding new wines. He explains that, "There are certain importers that choose wonderful natural wines and many times these importers seek natural wine producers and don't care about scores."
DRAMA
Dr. Vino created a bit of controversy when he expressed on Twitter that there is no point in sniffing a wine's cork when it's presented in a restaurant. Many disagreed with this assertion, including Aldo Sohm, sommelier at Le Bernardin, and Jordan Salcito, beverage director for Momofuku. It was argued that the cork should be sniffed in order to detect the wine-crushing TCA, or cork taint.
NO JOKE
DrVino.com won the Best Wine Blog and Best Wine Blog writing in the 2007 American Wine Blog Awards, and was nominated for a James Beard Foundation award.
VITAL STATS
FULL NAME: Tyler Colman
NATIONALITY: American
OCCUPATION: Wine Blogger, Author
UNDERGRAD: Skidmore College
RESIDENCE: New York, New York