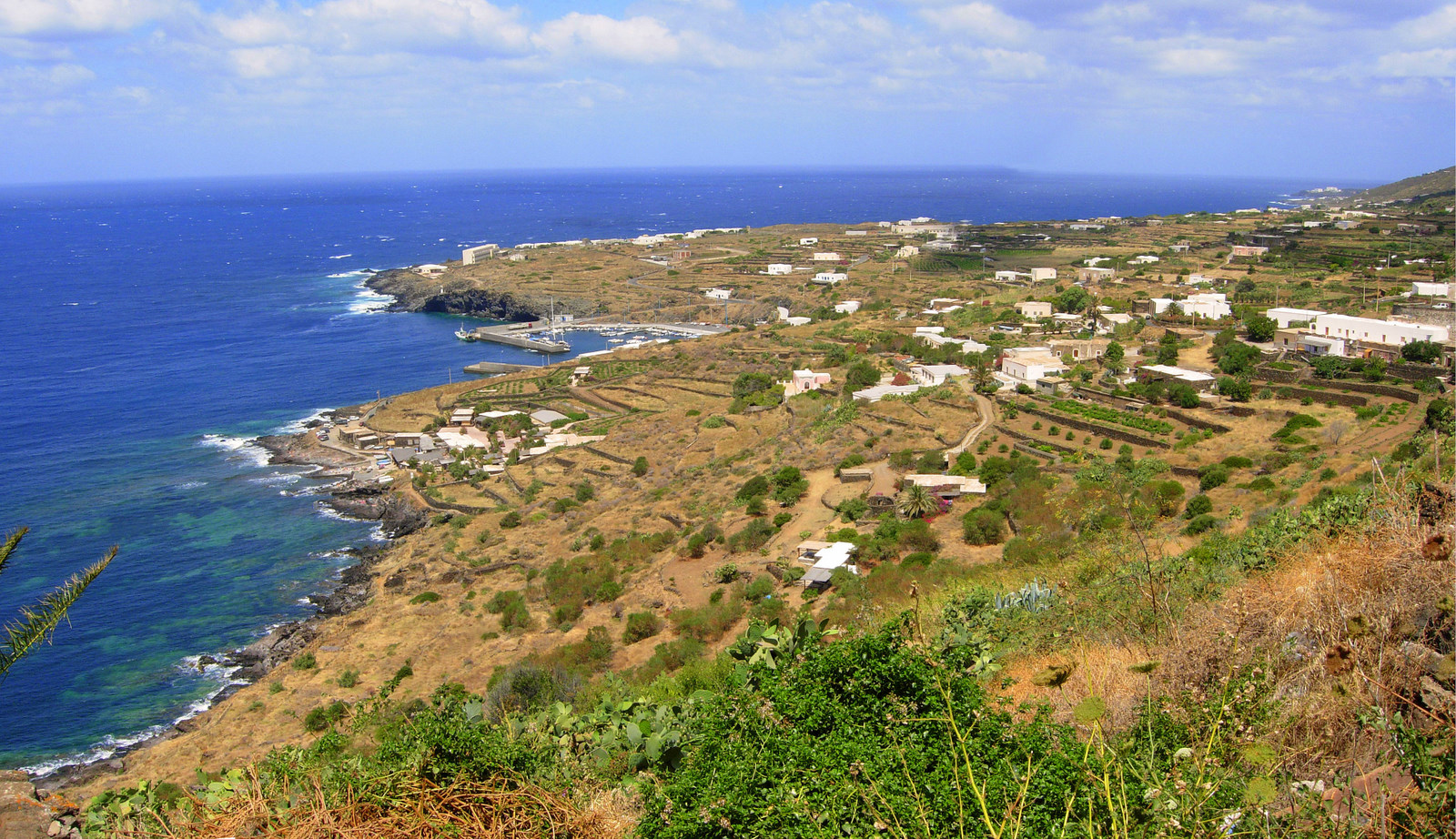 In the middle of the Mediterranean Sea, halfway between Tunisia and Sicily, lies a mysterious black rock called Pantelleria. The island's features are unlike those of any other place. There are no beaches. Instead nature offers steamy grottos that are filled with pools of hot springs. The underlying volcano warms spring waters and also emits a rare type of magma that is unusually high in sodium and potassium. Fragrant myrtle, wild fennel, and forests of pine and oak blanket the landscape. Seasonally, two strong winds ('levante' and 'sirocco') roar across the island, shutting travelers into their hotels and preventing planes from takeoff or landing. Even more mystifying, nearby satellite islands have a tendency to disappear. Welcome to the home of Zibibbo.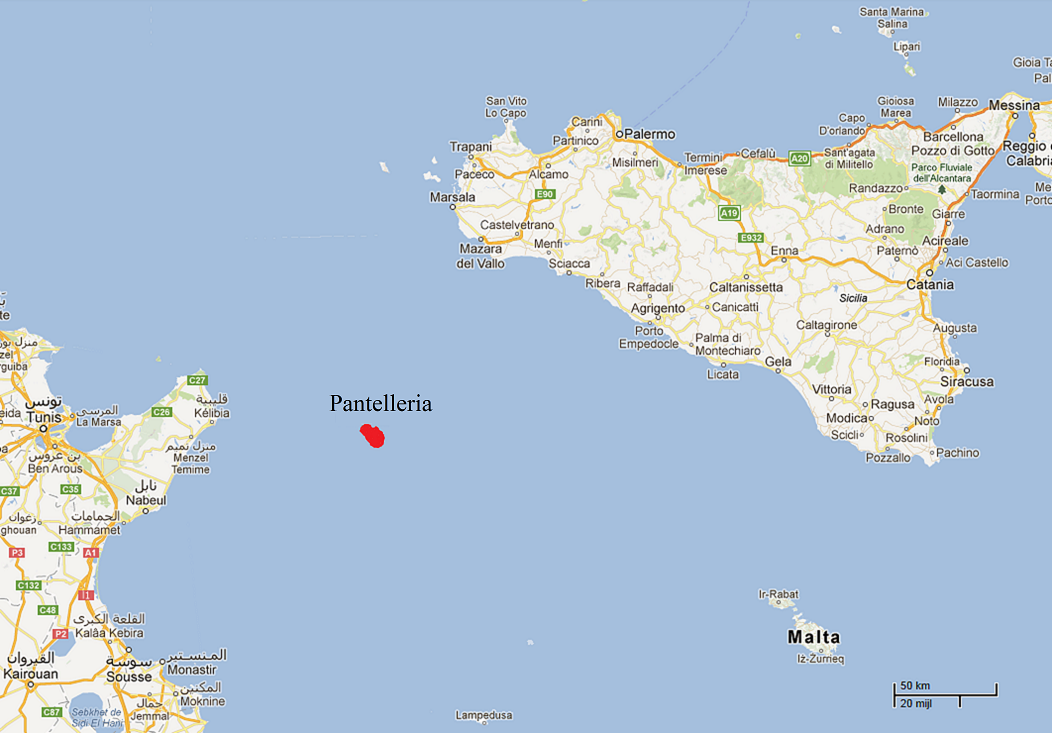 Until recently, Zibibbo has been considered a myth by the modern world. According to legend, desperate Tanit wanted to attract Apollo, one the most admired and respected gods. Following the advice of Venus, the Goddess of Love, Tanit served Apollo a glass of wine made from the vines of Pantelleria. Zibibbo's seductive power was so strong that Apollo not only noticed Tanit, but also fell deeply in love with her. Since ancient times, Zibibbo has been a well-kept secret of the locals. The wine was not even exported to the Italian mainland until 1880. The secret was finally revealed in full when Zibibbo, also known as Moscato di Pantelleria, was granted DOC status in 1971.
Zibibbo is derived from the Muscat of Alexandria, a white wine grape. Muscat of Alexandria is one class of Muscat (Moscato in Italian). In comparison to the other Muscats, the grapes of Muscat of Alexandria are incredibly large, lush, and golden.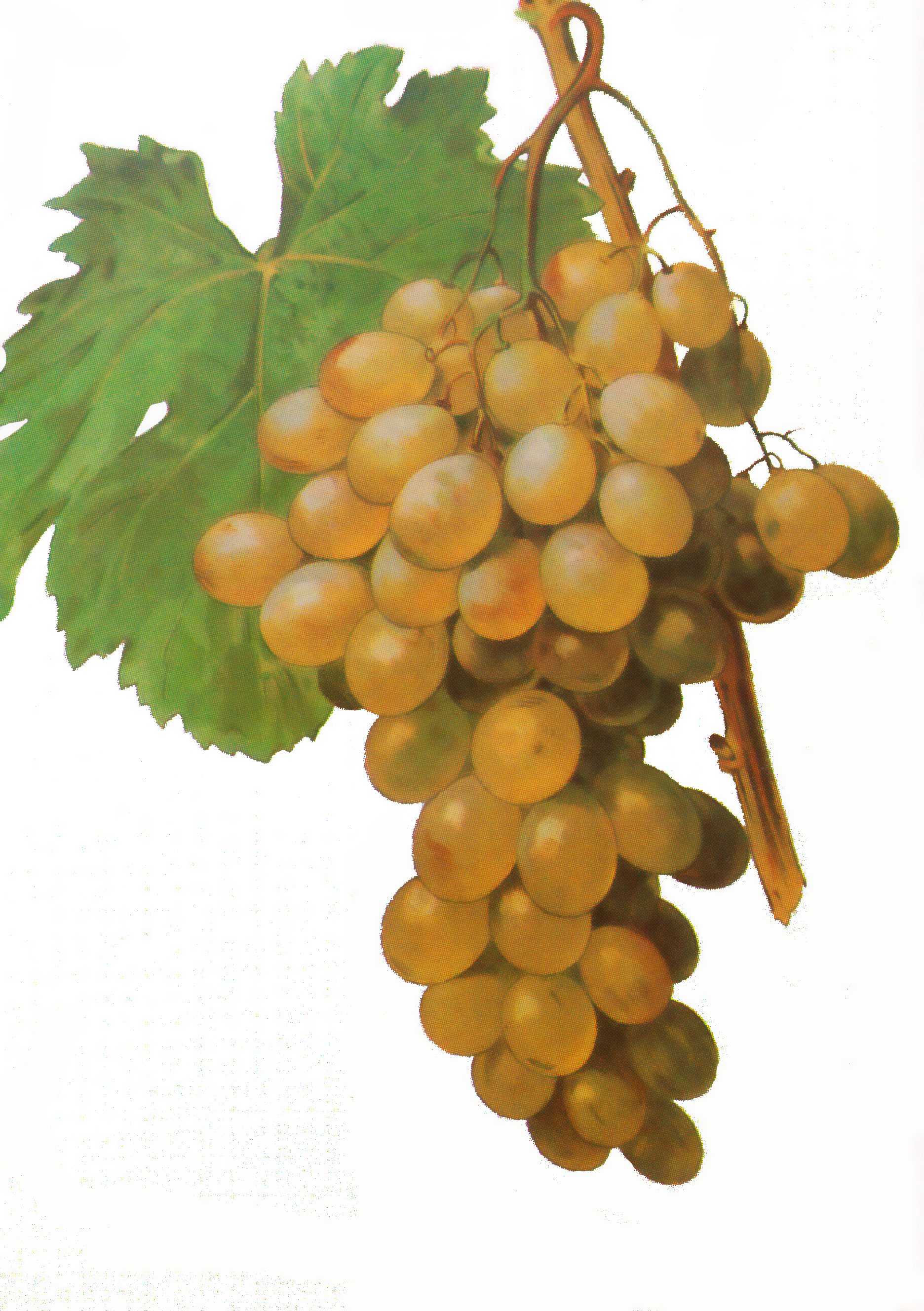 Despite the Zibibbo's ancient history, another type of Muscat currently has the spotlight: Muscat Blanc à Petits Grains (Moscato Bianco in Italian), which is considered the most revered varietal by the international wine community. Consequently, Muscat of Alexandria has been hiding in the shadows for most consumers. Only a handful of producers have noticed Muscat of Alexandria's potential. Besides Pantelleria, producers of Rutherglen in Australia, Setubal in Portugal, Malaga in Spain, and Northern Tunisia have been quietly offering high-quality and mostly sweet Muscat of Alexandria wines. Zibibbo from Pantelleria, however, stands on its own and excites wonder.
In addition to Pantelleria's extraordinary environment, the traditional cultivating practice is worth distinct recognition. Customarily, basins are dug (8 inches/20 cm deep) so that vines can secure scarce water and avoid violent winds. Additionally, a series of stone walls surround the vineyard for added protection. Secluded in this fortress, grow the special vines of Zibibbo.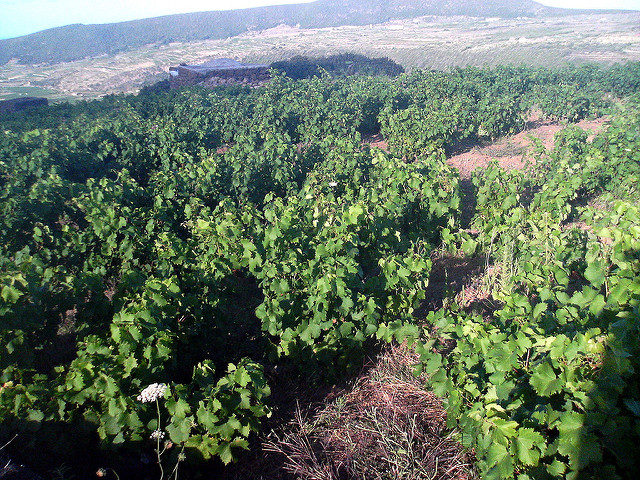 The traditional pruning process forms the unique shape of Zibibbo vines. Called 'alberello pantesco', the trunk is kept very short (in the basin; barely above ground level), with no more than two main stalks and 6 branches. The offshoots are then constantly maintained to form a bush. Furthermore, as the vines flower, the growers trim the top of offshoots. This extremely meticulous and labor intensive operation is a means to work with the Zibibbo's demanding environment.
Management of the vineyard does not get any easier. Almost all growers practice sustainable farming techniques, meaning all labor is done by hand. Growers also do not irrigate because the island's water supply is limited. At the end of growing season, the grape clusters that display the best fruit are picked by hand. The result is awe-inspiring Zibibbo.
A glass of good Zibibbo never fails to be an uplifting experience. Usually served chilled in a small tulip-shaped glass, the golden color is bright like the sun. An aromatic bouquet of white and orange blossoms, typical taste of almond, voluptuous body, and an elegant finish is to be expected.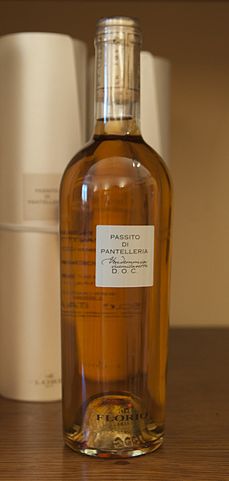 Zibibbo can be either bone dry, subtly sweet, or even sweeter – passito style. Sweet is most common, but passito style is also intentionally sought after. In fact, Passito di Pantelleria is represented through its own DOC status. Depending on the style of Zibibbo, the color, aroma, taste, and body of the wine can vary but the aforementioned characteristics typically present. For example, the dry style can appear as faint gold, whereas the passito style can be red gold. In terms of food pairings, Zibibbo is generally an excellent aperitif, great for seafood-based Mediterranean dishes, and ideal for cannoli.
Zibibbo is much more than wine. Indeed, 95% of vineyards grow Zibibbo. More telling, however, is that the cultivation, pruning, and management of each vineyard is strongly tied to its community. The knowledge and skills involved with such activities are passed down through family networks and friend circles. In any case, apprenticeship are only taught in local dialect and take many years to complete. Although admission is difficult for outsiders, festivals are organized throughout the growing season to share these agricultural traditions with the larger community. See how the people of Pantelleria, otherwise known as 'Panteschi', identify themselves with Zibibbo and strive to preserve their winegrowing practices in the following video.
Zibibbo is wondrous because of its tendency to strike so many individuals -- the Panteschi and those who eventually learn their secret. For this reason, among others, the cultivation of Zibibbo from Pantelleria was the first agricultural tradition to be honored as a World Cultural Heritage by UNESCO in 2014. Zibibbo's winegrowing practice is now being replicated in other parts of the world. With respect to global production, however, Zibibbo is only produced in small quantities. Anything that causes true wonder is so rare nowadays, anyway. If do you happen to come across a bottle, the purchase is well worth the moment of wonder.