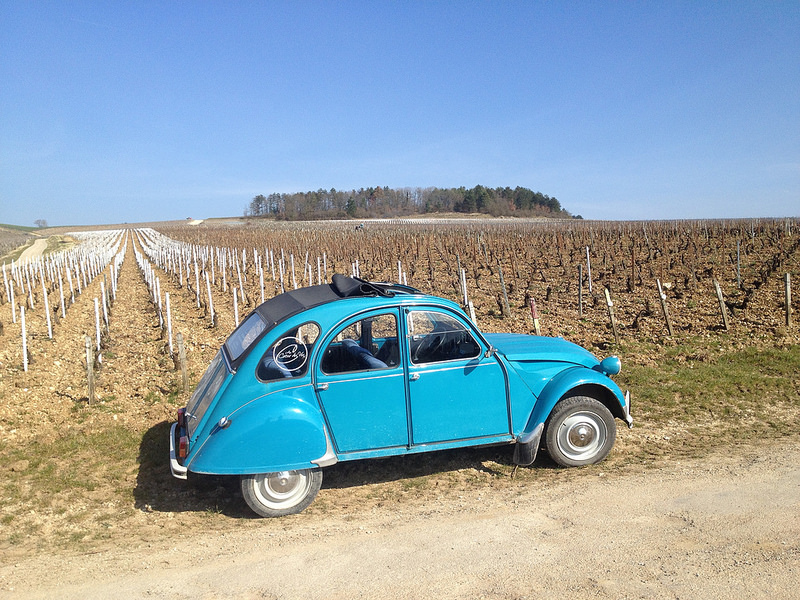 Cannot beat a self-guided, foot-powered tour of Chablis vineyards (see the evidence), no? Unless of course you get the chance to cruise around the vineyard in a 1983 Citroën 2CV with the top rolled back. And piloted by Eric Szablowski, who has been in Chablis for 33 years. And 24 of those 33 years were spent working at famed producer William Fevre.
First, a little more about that car. Naturally, this Citroën 2CV has a name.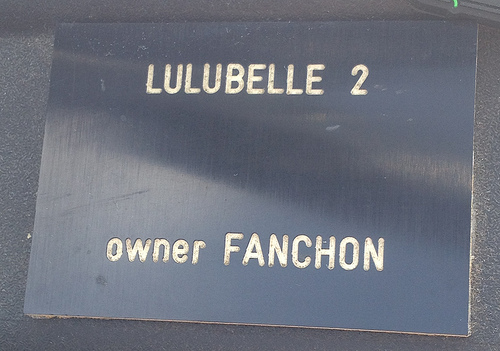 And Lulubelle never leaves home without a 3D map of Chablis, as modelled by Szablowski.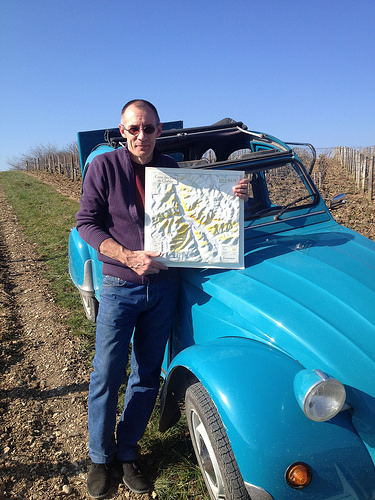 Szablowski is the opposite of those who breeze through an area in a most cursory manner and then make sweeping generalizations. He's pretty straightforward about how to become a true student of the region: "If you want to know Chablis, you need to go everywhere."
Since I had an afternoon with a Chablis expert, I had to get some inside info on Szablowski's preferred Grand and Premier Cru sites. Would I get some kind of wishy-washy, "I love them all equally" type of answer? Hardly! I asked him point blank, "Do you have any favorites?" Szablowski's response? "Naturally, I'm human."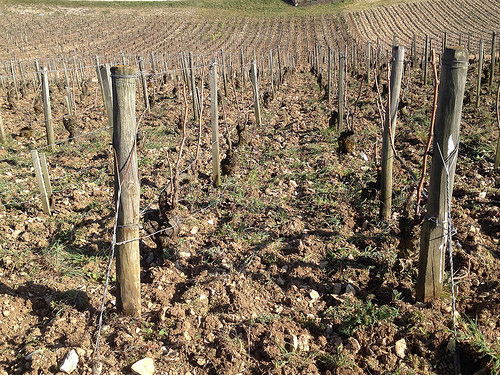 If you're talking the 2006, 2009, and 2011 vintages, his choice of Grand Cru is Vaudésir. Les Preuses and Valmur get the nod for 2007 and 2008. When it comes to Premier Cru, Szablowski has a "special feeling for the elegance and finesse" of Mont de Milieu. He's also fond of La Forêt. If you want to go long on one recent vintage, Szablowski loves 2007.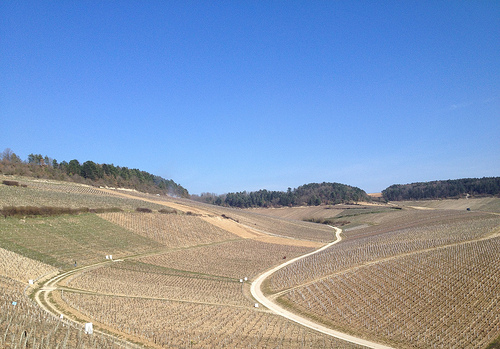 One of the biggest takeaways I got from my time with Szablowski is that when it comes to learning about wine, patience is key. Rushing and cramming can easily lead you down the paths of confusion and frustration. And even after over three decades in Chablis, each time Szablowski arrives in the vineyards he is guided by his curiosity: "Every day I have something to find."

Want to ride in the 2CV? Check out Au Coeur du Vin. I got to ride with Szablowski as part of a sponsored media tour to attend Les Grands Jours de Bourgogne.