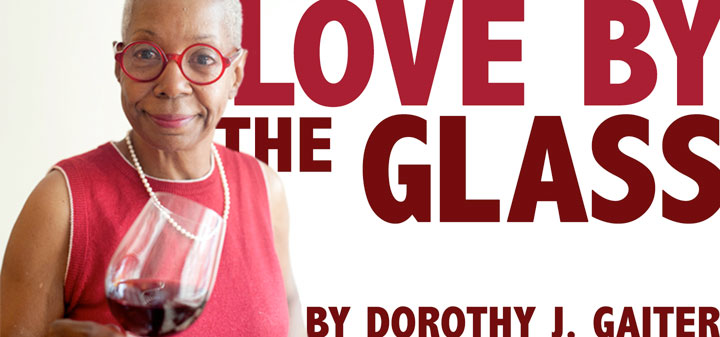 There's an old saying in viticulture that when the weather is perfect, just about everyone can make good wine. When climatic conditions are dire, only the best winemakers can.
With the troubled 2011 vintage, Vanessa Wong, 44, the winemaker of Peay Vineyards, burnished her already firm place among the talented, with a yummy Sonoma Coast Chardonnay. Peay, which she owns with her husband, Nick Peay, 48, the winegrower, and his brother, Andy, 44, who handles the business side and everything else, is located in a challenging high elevation northern area on the West Sonoma Coast.
In 1996, when the brothers finally found the land where they could grow slow-ripening, high-acid, site-specific aromatic fruit and make Burgundian style wines, people told them the hilltop spot, four miles from the Pacific Ocean, was "way too cold and way too wet," Andy told me. In 2011, those warnings resonated at Peay (pronounced Pay) and at a large swath of other wineries in California. Wine Spectator called the 2011 growing season "simply nasty." And for Peay's 51-acre estate, which is farmed organically, 2010 had been just as rough. Case production for both years was down 50 percent, to around 3,000 cases, Andy said. Peay makes four Pinot Noirs, two Syrahs, two Chardonnays, a small amount of Viognier and a minute amount of a Roussanne/Marsanne blend. The cold and rain were so intense that the winery made no Roussanne/Marsanne in 2010 and 2011.
Yet Wong, who was six months pregnant and had been warned by her obstetrician a week before harvest in 2011 to curtail all activity or face bed rest, pulled off this tasty Chardonnay. Our notes say, "Chablis-like nose at first whiff, then more butterscotch, nutmeg and a little pineapple. Lovely finish." Almost all of the wines that carry Peay's name are estate-grown. The tiny exception is labeled Peay Sonoma Coast, like the one I had. Those have from 70 to 80 percent estate fruit, the rest coming from like-minded winegrowers, Andy said. Their second label is called Cep.
With Wong itching to get out into the vineyard, the tiny crew needed help, so they sent out an international SOS. Cristian Allamand, a grape grower and winemaker for Allamand Viñas & Vinos, a Malbec specialist in Argentina, volunteered. Wong has said that he served as her "stunt double" and eventually drove her to the hospital, where she had her baby, Cyril, three weeks early.
But even with help, making that wine was a "depressing" undertaking, Andy said. Their eight full-time employees, who have been with them for about 10 years, were grim. "The skins of some grapes were losing their integrity. It was a challenge," Andy recalled. "Sitting around the sorting table it was very quiet" and it took all day, as they searched for good fruit among the damaged grapes.
Wong, who grew up in San Francisco, joined Peay for its first vintage in 2001. She had met Nick when they were enology students at UC-Davis. They married in 2002. Her resumé includes study at the Wine Institute in Bordeaux, work at Château Lafite-Rothschild and in Burgundy and Australia, and at Hirsch Winery, a pioneer in the Sonoma Coast area. Hirsch's beautifully balanced wines inspired the brothers, who are from Cleveland Heights, Ohio, and grew up drinking fine French wine. Their dad, Nicholas Peay, is an amateur opera singer who, with their mother, Sue, founded the now-defunct Cleveland Opera. Their mother, a talented chef, also founded a network of farmers' markets in Cleveland.
For a time, Andy thought about becoming a chef. But after Nick convinced him to ditch those plans, Andy visited wine regions, took classes at UC-Davis and worked at area wineries. Nick enjoyed his parents' wines, but it was really through his Bowdoin College classmate, Hugh Davies, whose parents owned Schramsberg Vineyards in Napa, that he seriously began considering the wine life. After college, he worked a crush in 1988 at Schramsberg, and at his first full-time job, at La Jota Vineyards, learned the importance of controlling your grape source.
From the beginning, their grapes were special and they sold some from their first vintage to Flowers Vineyard & Winery, Patz & Hall and Williams Selyem Winery—not too shabby! But in 2002, the next year, they began reclaiming their grapes and producing wines of their own at a winery they designed in Cloverdale, 44 miles away. Andy's wife, Ami, who helped with sales, is now pursuing a doctorate in Latin American literature.
In 2009, the San Francisco Chronicle named Peay Winery of the Year, calling it "the very model of the modern wine estate." That's huge for such a young winery.
And sometimes Mother Nature smiles. Andy told me that 2012 was "the best vintage ever." If Wong and Nick and the crew could work wonders with what was dealt them in 2011, this 2012 is a vinous walk in the park.
Dorothy J. Gaiter conceived and wrote The Wall Street Journal's wine column, "Tastings," from 1998 to 2010 with her husband, John Brecher. She has been tasting and studying wine since 1973. She has had a distinguished career in journalism as a reporter, editor, columnist, and editorial writer at The Miami Herald and The New York Times, as well as at The Journal.
At publication the 2011 Chardonnay is available at: Amanti Vino