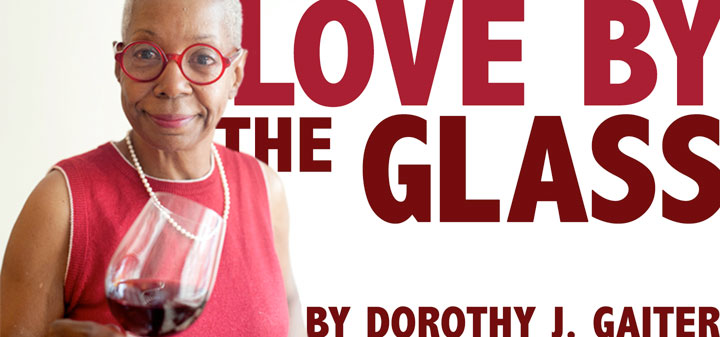 There are some terms that have just about lost their meaning because of overuse, like "defining moment." Yet that's what Barnaby Tuttle had in 2003, when German wine importer Ewald Moseler, on a sales call, poured Barnaby his cool-climate, high-acid, low-alcohol wines from Germany and Alsace.
"He fell in love and bought everything that Ewald poured for him, which really freaked everybody out," Barnaby's wife, Olga, told me. At the time, Barnaby was wine director of one of his German stepmother's restaurants, Papa Haydn in Portland, Oregon. "He really beefed up the German section of the wine list," Olga added.
Barnaby didn't stop there. He became a winemaker and founder, with Olga, of Portland-based Teutonic Wine Company. I generally never, ever use words like "best," but in this case, I'm sticking with it: Teutonic makes America's best Rieslings.
For training, Barnaby worked as an assistant winemaker at Laurel Ridge Winery, one of Oregon's oldest, and the Tuttles also began working summers at German wineries in the middle Mosel region. In 2005, a friend let them plant a vineyard on her property in Alsea, Oregon: Alsea Vineyard, 22 miles from the Pacific. Their first vintage, 2008, produced a couple barrels of Pinot Noir. Using sustainable and Biodynamic principles, they make minute quantities of Alsatian and German-style wines in a rented winery. They also import wines from small German wineries.
I've gone ga-ga over a few of their different Rieslings and Pinot Noirs. The Rieslings have piercingly pure, heart-stirring aromas and joyous acidity that's interlaced with flavors of green apples, pears and citrus zest. Try the 2012 Medici Vineyard/Chehalem Mountains (97 cases) and the ones from Crow Valley Vineyard, Willamette Valley. The Pinot Noirs are pale red, dusty, ephemeral delights that have tart raspberry and strawberry-like fruit. Try the 2010 Alsea Vineyard (49 cases).
Teutonic's alcohol contents range from 9.5 percent to 12.5 percent. "You don't have to yell to say something intelligent," Barnaby is fond of saying. Adds Olga: "It's about nuance and subtlety. Bigger is not better."
There's nothing ginormous here except the pleasure. Oh, and the back labels sport Ewald Moseler's endorsement.
We are thrilled to welcome Dorothy J. Gaiter as a regular columnist for the Grape Collective. Ms. Gaiter conceived and wrote The Wall Street Journal's wine column, "Tastings," from 1998 to 2010 with her husband, John Brecher. She has been tasting and studying wine since 1973. She has had a distinguished career in journalism as a reporter, editor, columnist and editorial writer at The Miami Herald and The New York Times as well as at The Journal.