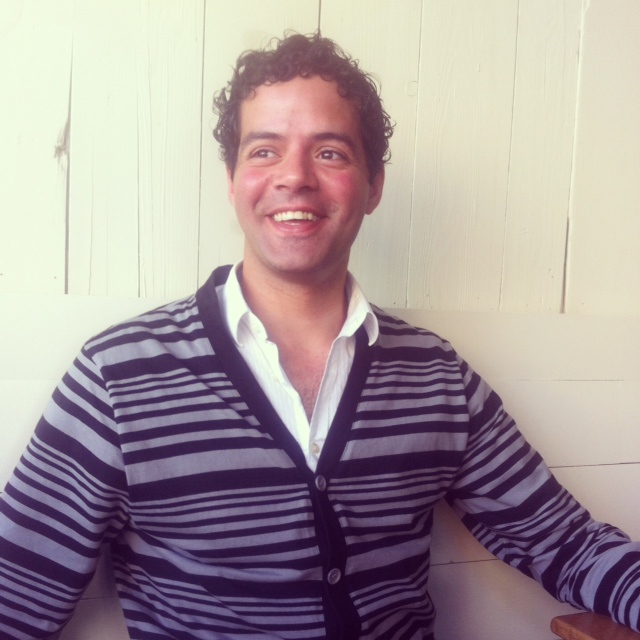 One of San Francisco's most coveted dinner reservations is a perch at Rich Table. The upscale comfort food from chefs Evan and Sarah Rich is the draw, of course, but so is co-owner Maz Naba's intriguing wine list, wherein bottles are organized by price, starting with a value-friendly $45. "When you go out to eat, you may think one wine is better than another because of price. Here, you'll see seven that cost the same and they're all great," says the former sommelier and wine director of Coi. "It removes uneasiness and diffidence."
Aha Wine Moment: "I was in culinary school for hospitality management and on my way to wine class I walked by a board with a job posting at Michael Mina's Aqua, then one of San Fran's most important restaurants. I got it and it was a turning point. I was at the bottom of the barrel, breaking down cases and working in the cellar, but there was also a romantic side. The exposure to looking at labels and tastings blew me away."
His Approach to Wine: "The layout is by standardized price, but the wines are ones that work best with my partners' food. I like wines that are balanced, with high acidity and low alcohol, that make you think of a specific place—like Jura."
Best Value: "I try to find value any way I can. The greatest values in France are in the eastern Loire Valley right now. In the past the wines from the eastern Adriatic Coast were one-dimensional; now I'm surprised by their depths of flavors. We're currently sold out of the Grüner Veltliner Tatomer ($50) from Santa Barbara, but it's the best Grüner in California and reminiscent of the Austrian style."
Favorite Pairing: "Our pastas are homemade and have a higher egg content, so they're on the richer side. Our 2006 Pinot Gris from Batič winery in Slovenia has richness and vibrancy. It's almost like chamomile tea that you were steeping and forgot about."
What He's Drinking on His Night Off: "I'm like an old Italian man. I like anything with Campari or a bitter aperitif like Gran Classico or Aperol in it, and make Negronis and Boulevardiers. I also like amaro such as Montenegro, Cynar, Amaro Nonino and Zucco on the rocks with a squeeze of lemon and seltzer.
Rich Table, 199 Gough Street, 415-355-9085
His Picks:
2010 Harslevelu, Tokaj Nobilis, 'Hars', Hungary
It has under-ripened tropical fruit elements, and fantastic texture due to its fermentation on native yeasts in mature large Hungarian casks. However, still has incredible pop and vibrance on the palate.
Alia Akkam is a New York-based writer and editor covering food, drink, design and culture.