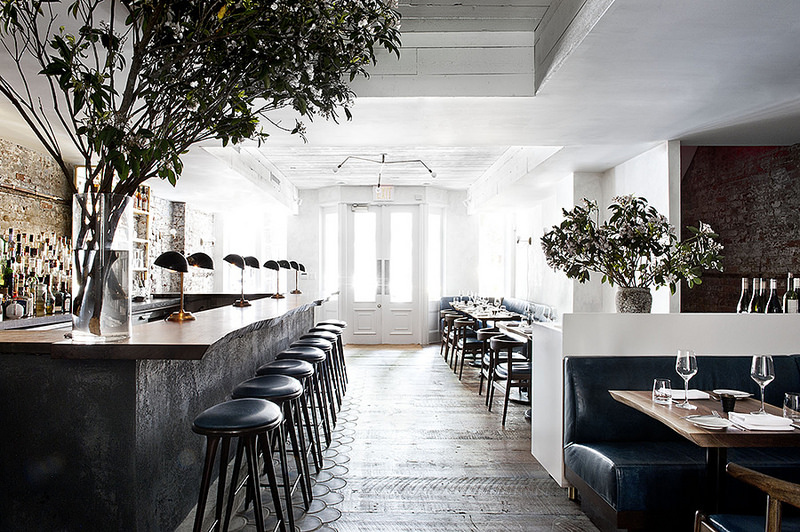 What was your introduction to wine from New Zealand? I'll bet it was via a zesty Sauvignon Blanc from the Marlborough region. Certainly this grape and region put New Zealand on the radar of wine lovers world-wide. But let's look at Marlborough Sauvignon Blanc as a gateway to explore the greater diversity of a country's wine...and beer. Guiding us on this journey is The Musket Room's Head Sommelier, Dane Campbell. This restaurant, located in New York City's Nolita neighborhood, brings together "the spirit of New Zealand and the art of inventive, modern cuisine." I asked Campbell to discuss grapes and regions beyond Marlborough Sauvignon Blanc, what's going on in the world of New Zealand craft beer, and select a dish to pair with a white wine and a red wine, respectively.
The majority of people's introduction to wine from New Zealand is via Sauvignon Blanc from Marlborough. But what regions and grapes are you exploring via the wine list to broaden your guests' understanding of the country?

With the changing of the season we're finally getting here in New York, I have been really enjoying introducing diners at The Musket Room to some of our more unique white options. We do this really effectively through our tasting menu with wine pairings; I always like to have the experience turn in to a fun journey through New Zealand via the glass. James Millton is a name that immediately comes to mind when talking about unique kiwi whites. We have offered his single vineyard Chenin Blanc since we opened. His vineyards are all in Gisbourne, on the north island near Poverty Bay, which is a stunning beachy coastal area on the northeast corner of the island.

I have also fallen in love with the aromatic white grapes that are grown on the south island, Central Otago being the southernmost wine producing region, which yields so much unique complexity. The soil there is mainly schist, which was volcanic matter that has hardened into black slat with natural quartz deposits. Riesling, Gewürztraminer, and Pinot Gris are all beautiful, aromatic white varietals that I think are such great vessels for sense of place aka terroir. Producers like Rippon, Peregrine, and Felton Road immediately come to mind as favorites.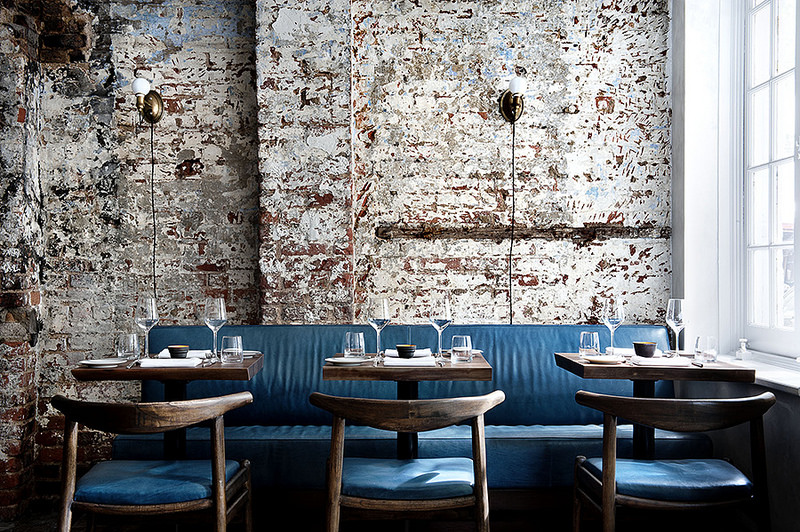 You've also got an interesting selection of New Zealand beer. What is the beer scene like there, and is there a similar craft beer explosion like in the United States?

The beer scene has grown a lot over the last decade. Feeling the influence of the craft brewing renaissance that took place in the US, New Zealand really started seeing a new crop of micro-breweries coming up around the mid 2000's. Most of these breweries have really small production, and beyond that, a very small allocation for the US. One of my goals with the beer program at The Musket Room has been to build relationships with the breweries and importers, to make sure that we have these great beers that really aren't available anywhere else outside of the country. I especially like Epic, MOA and 8Wired, and am really proud to say that we've usually got at least one selection from each of those breweries on hand here at any given time.

Another thing I'm really excited about is the popularity of New Zealand-grown hops and how they are being used here in the US. Kiwi hops actually went in to shortage when the US hops market had problems in 2011/12, so it's been hard to get a hold of beers made exclusively with Kiwi supply – but they're out there. Right now, I'm trying to track down some American-made beers from Sierra Nevada and Anchor that use Kiwi hops exclusively. It's definitely something I'm excited to explore for our list.

What is a favorite food and New Zealand wine pairing offered at the restaurant that you find particularly exciting, and why?

So earlier I was taking about the beautiful aromatic whites of Central Otago. I love pairing NZ Riesling that has been raised on volcanic soil with Chef Matt Lambert's Cold Smoked Scallops. The idea for me here is complexity on complexity, the garnish of the scallop dish is so layered I look to have a wine that is appropriate to match the deep flavors. The fact that these Riesling grapes come from volcanic soils make them a perfect match to a smokey dish like this one.

I also love pairing Pinot Noirs from the greater Wellington area on the north island of NZ with our duck and quail dishes. For the quail, I like the Urlar Pinot Noir. The winery is biodynamic, planted on a vineyard with lots of clay and limestone, similar to Burgundy. The savory character and deep black fruit flavors in the wine work perfectly with the quail as the savory elements of the dish are actually complemented with a blackberry garnish.