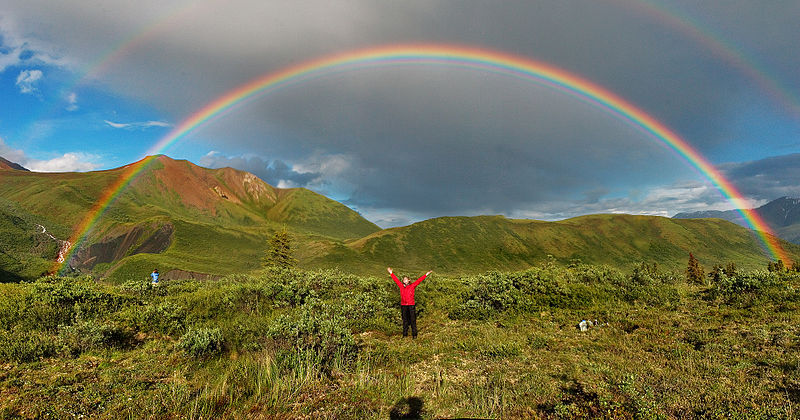 California wine producer Iron Horse Vineyards celebrates marriage equality with their Rainbow Cuvée. But festive rainbows are not only confined to labels at the winery. Gayapolis reports that, according to Iron Horse CEO Joy Sterling, "We are told Iron Horse has more rainbows per square inch than anywhere else."
So if you can enjoy Rainbow Cuvée while watching a rainbow, that would be pretty meta, no?
This limited edition bottle of Blanc de Blancs is available on the winery's website for $58. But it's BYO Rainbow if you're not at Iron Horse.
For more information about the relationship between the LGBT community and wine, check out our interview with Mark Vogler of Out in the Vineyard.