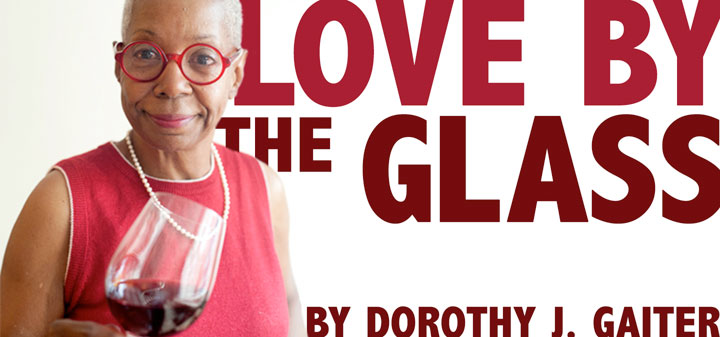 Last night, John and I had a wine that was criminally under-priced. It cost $20 and tasted like it was worth at least $100 more. It's smack-your-head stunning. We thought about buying every bottle we could find before I shared our discovery with you, but I wondered if that would qualify as some kind of insider trading.
Sometimes a $10 wine can be a fantastic value because it's well-made and gulpable, a makes-you-smile wine. Sometimes a $100 wine can be a terrible value because it's over-made and dishonest, tasting of many things, but not respectable fruit. And, of course, sometimes a very expensive wine can be worth every penny because it's perfect.
The wine that excites me so is the 2008 Salvatore Molettieri Irpinia Aglianico Cinque Querce from southern Italy. We also had the 2006, so this isn't a fluke. The Aglianico grape is the key to the most famous red wine of the region, Taurasi, which has been called the Barolo of the South. Mastroberardino's versions are highly regarded. Taurasi, the place for which the wine is named, is in Irpinia, which is in the Campania region. The long-lived and expensive Taurasi has the lofty DOCG status reserved, theoretically, for the highest quality wines. Irpinia Aglianico, which has been called "junior" or "baby" Taurasi, has lowlier DOC status, is priced accordingly and made with earlier consumption in mind. But here's the thing: These wines can be breathtaking and, with their typically ample tannins, they should live a long time. They're almost black, but not heavy. Instead, their hints of black pepper, blackberries, leather, licorice, tar, and chocolate are delivered in a lighter-than-expected package. They require small sips and robust Italian dishes.
Molettieri, father and son, make Taurasi and Irpinia Aglianico from the same high-altitude vineyard, Cinque Querce. They used to sell their grapes to wine producers, who gained fame with them. I'm glad the Molettieris are making their own wines now. The Irpinia Aglianico is a terrific value.