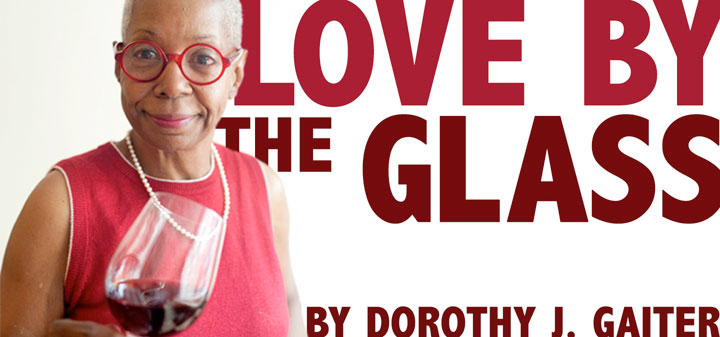 On Thursday, July 31, Bob and Mike Milat and their wives will shutter Milat Vineyards and Winery, one of the last small, family-owned and operated wineries in Napa Valley. If there were a way to dim the lights as they do on Broadway when a star of the stage dies, the closing of this special place would warrant that gesture.
For 28 years it was a beacon of civility, decency and other now seemingly Old World values. In an industry where too many of its peers staffed tasting rooms with bored people who sometimes knew little about wine and less about service, there was always a cheerful, glad-to-see you Milat behind the counter. Their modest-for-the-neighborhood 20-acre vineyard and winery are on busy Highway 29, just south of St. Helena. They made 1,500 cases.
"We like the people. It's the Valley that's getting a little crazy," Bob, 67, told me a few days ago before handing the phone to his brother.
"We liked the wine and we liked making the wine. It's a lifestyle but it's kind of changed. The people who have come in buying the wineries -- everything is fancy now," Mike, 68, explained. "We're just a family. We're in the Old World mode and we like it. That's the mode we want to stay in."
Wine isn't just about palates or ratings or even food. It's about people -- the people, the real people, behind the tastes. We liked wine from the beginning of our lives together, but we fell in love with wine when we met the people behind it -- people like the Milats.
John and I first visited Milat in 1999, when we were researching our first Tastings column for The Wall Street Journal about visiting wineries in Napa and Sonoma counties. As always, we visited anonymously. At the time, our daughters were 9 and 10 and not that thrilled to be accompanying us. Born negotiators, they had a few demands. At wineries, they would only get out of the car if the winery had a pet, which the Milats did. In any case, there was a basketball net outside, and Zoë happened to be wearing a terrific t-shirt with a printed account of how a basketball player, a girl, had made a winning basket. Bob noticed it and, after our tasting, invited the girls to shoot a few baskets with him, an indelible memory.
We recommended that readers visit Milat to experience the magic of Old Napa because it was fast disappearing, and they went. In droves, Mike said, adding that some large, prominent wineries tried to buy their Chenin Blanc grapes after we wrote a review of their tasty wine.
Their wines, in a word, were charming. We especially liked that Chenin Blanc, which was off-dry, soft, and appealing. Their Cabernet Sauvignon was an honest wine made from honest fruit that others would have sold for far more than their $40 price. The Zinfandel was true to the grape variety, rich and spicy, and if you thought a lot about it, and that's what I do, you could imagine that the grapes knew they were in the hands of people who hailed from Croatia, where the grape itself originated. The Milats also made a Port-style wine and they had a second label wine, Pine Station Red, that we never tasted. They stopped making Chardonnay and Merlot several years ago and planted instead more Cabernet Sauvignon.
Mike told a Voice of America (Croatia) interviewer in 2003 that being small gave them more control over the quality of their wines. "A larger winery means more stress, certainly less personal control," he said.
Appropriate to the Milats' modesty, they didn't let us know they were closing. A friend who had never visited Napa asked for some recommendations and -- as we have now for 15 years -- we recommended Milat. She had a wonderful time -- and brought us the sad news.
The Milats haven't sold their property. They're returning to their roots, just selling grapes, Bob told me. Silver Oak Cellars, which had purchased their Cabernet Sauvignon grapes in the past, has a contract to continue, Mike said. Winemaker David Phinney, owner of Orin Swift Cellars, whose flagship wine is the red blend called The Prisoner, will get the Zinfandel, Mike added. The Chenin Blanc is going to a young couple whose names he couldn't recall. The winery and tasting room will be leased to Delectus Vineyards, which is owned by Austrian winemaker Gerhard Reisacher and his wife, Linda. Delectus' tasting room and production facility are currently located in an office park south of Napa.
Bob and his wife, Joyce, and Mike and his wife, Carolyn, who all took turns working in the tasting room, will continue to live on the property, and they will keep their two guesthouses, although laws now forbid wineries to provide "transitory" lodging to the public.
In fact, although the guys said they're getting older, they say all of the rules and regulations related to a winery ultimately helped to drive them away. They had sold their wines from the tasting room and to their mailing list but at the end of this month, they would have been required to operate under a new license, Mike said. "We would either have to get a license to only sell online or one to sell through distributors," he explained. "We were between a rock and a hard place."
Some people told them that they should ramp up production, get bigger. They did that once, hiring a distributor and growing to 6,000 cases. "You had to promote yourself. Our budget for promotional stuff was really usually pretty small or nothing," Mike said. "Wine rules aren't bad, but we're just a mom-and-pop outfit. We don't have people who just handle that, knowing which states you can ship to and which taxes apply and things like that."
The brothers consider themselves farmers. Their mom, Izetta, and dad, Richard, an accountant, purchased the property in 1949 as a place to spend summers with their four sons away from the hustle and bustle of San Francisco. The parents sold half of the property to two friends, Italian brothers. The first grapes had been planted there in the 1880s. Mike remembers helping out in the vineyards, which grew grapes to sell. When the second Italian brother died, the Milats bought their property back, and in 1974, Bob and Mike bought out their parents. With the wine industry growing in the 1980s, they built their winery and produced their first vintage in 1986 with a little help from winemaker Aaron Mosley, formerly of Chateau Montelena, Grgich, and Napa Wine Cellars. Wight Vineyard Management Inc. tended their vines and harvested the grapes. Their other brothers, Mark and Richard, went on to other careers and so have Bob and Mike's children. For many years, until 2000, Bob and Mike were partners in a general contracting firm that built custom homes and did remodeling.
Mostly, they learned how to make wine by doing it. "Early on, we were flying by the seat of our pants, experimenting with barrels. But over the years, most important, we listened to the consumer," Mike said. '"They'd say, 'Geez, we'd like it a little sweeter, a little drier, less alcohol.'
"I don't want to say that we made it just the way the consumer wanted it, but almost," he added. "We could only drink so much ourselves."'
Being on Highway 29, their land, which is large enough for two wineries, could have commanded a pretty penny, and "some people offered us a lot of money," Mike said. They would have had to move, though, and the government would have taken 43 percent of the purchase price, he added.
For their last days, they've cut the case price of their wines by half and they're fielding calls and visits from old friends and fans. "I get choked up when they come in and say goodbye," Mike admitted. "Our customers. Oh my gosh. We just had more fun with people than the money.
"I'll miss it, but winemaking was a business," Mike said. "Everyone comes here for the lifestyle. Well, we had the lifestyle we wanted. It's been a very nice ride."
That it was and they will be missed.
Dorothy J. Gaiter conceived and wrote The Wall Street Journal's wine column, "Tastings," from 1998 to 2010 with her husband, John Brecher. She has been tasting and studying wine since 1973. She has had a distinguished career in journalism as a reporter, editor, columnist, and editorial writer at The Miami Herald and The New York Times, as well as at The Journal.