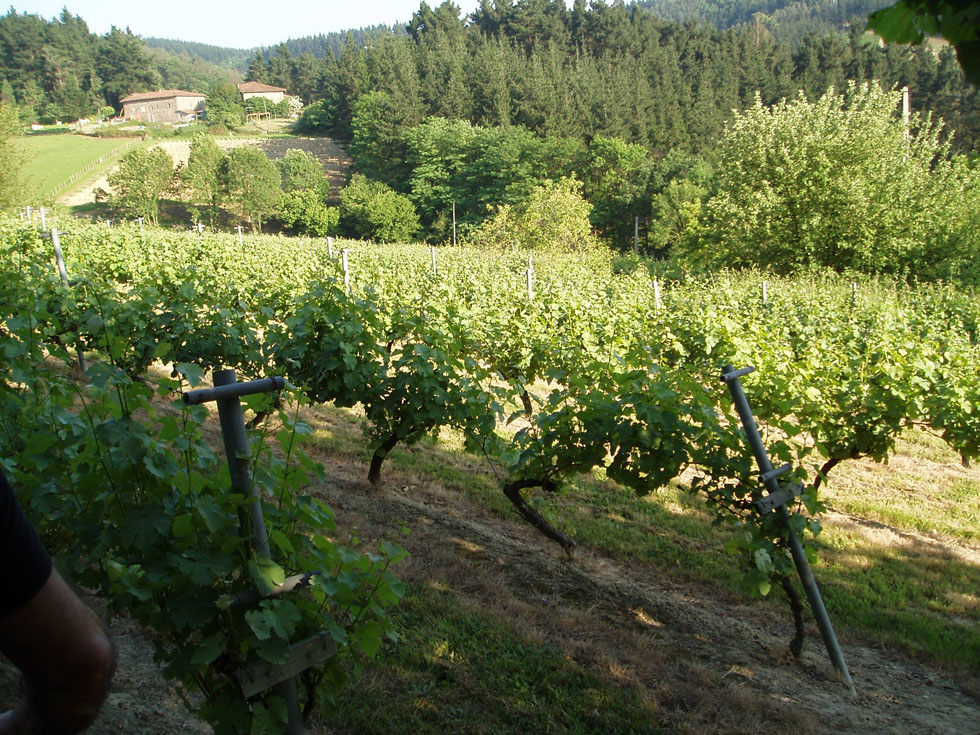 With summer approaching, the frequency of poolside barbeques, lazy picnics, and late nights on the patio is rising just as quickly as the mercury. This means lots more time outside, and consequently, a different cocktail menu.

Summertime drinking is about simplicity. Easy drinking beers like Budweiser, Corona, and Pabst Blue Ribbon pair perfectly with hot dogs and hamburgers. Pitcher drinks like sangria are quick and always a hit. Premixed frozen cocktails like strawberry daiquiris and piña coladas eliminate prep time and transport guests to the tropics.

For wine enthusiasts, finding the perfect summertime match can be daunting. With wine, simple has become synonymous with cheap -- and serious oenophiles steer clear of mass-produced plonk. For outdoor entertaining, though, the good stuff is typically too expensive -- and too fussy. Just as no one sniffs and savors a PBR, it's nice to enjoy a glass of wine every now and then without taking things too seriously.

This summer, I'll be reaching for Txakolina. Also known as "Txakoli," the wine is unpretentious and refreshing -- and virtually every bottle is well under $20. While the spelling suggests a tongue twister, "Txakolina" actually rolls right off the tongue. Say it with me: "Cha-koh-lee-na."

Txakolina hails from Basque country, the coastal region straddling northeast Spain and southwest France. The Basques have called local, homemade wine "Txakolina" since at least 1520. But up through the 19th century, when phylloxera, the grapevine pest, ravaged Europe's vineyards, most of the region's wines were still reds.

Modernization took quite some time; the region didn't take wine seriously again until the late 1980s, when native varieties like hondarrabi zuri were replanted. Local vignerons were thus able to reinvent the region's wines, coupling traditional techniques like hand-harvesting with modern tools like temperature control to create something entirely new: a low-alcohol, slightly effervescent white with tangy flavors and zippy acidity. To capitalize on the novelty of their local wine, Basque restaurants and bars reinvented wine service by pouring Txakolina into tall tumblers from great heights. It's quite a sight.

Many of the best Txakolinas come into the United States thanks to De Maison Selections, an importer based in North Carolina. When I asked Todd Schneider, who directs sales for Bacchus, the Washington, D.C., distributor for De Maison Selections, why Txakolina is such a great fit for warm weather, he responded with his own question.

"Wow, I think the better question might be, 'is there anything about Txakolina that doesn't scream summer?' My answer would be, emphatically, 'no!' It's light, crisp, mineral-driven, and incredibly fresh. Txakolina is the perfect wine for those summer days on your deck or porch."

Schneider's enthusiasm is certainly warranted.

Too often, wine drinkers are painted as snobbish and cerebral -- the sorts who discuss aromas of kirsch and cassis while beer swiggers focus on drinking, crushing can after can without a care. Txakolina is easy. And in the summertime, that's what drinking is all about.

David White is the founder and editor of Terroirist.com, which was named "Best Overall Wine Blog" at the 2013 Wine Blog Awards. His columns are housed at Grape Collective.