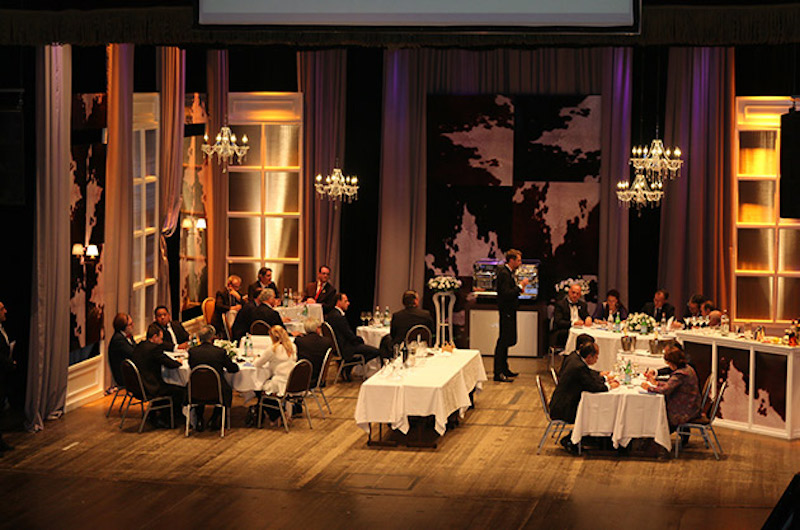 The International Sommelier Association (ASI), established in Reims, France in 1969, is a global non-profit sommelier organization which has over 60 national sommelier associations with over 50,000 individual members in the world. The missions of ASI include helping sommeliers reach new heights and better their wine knowledge by providing educational programs, training courses and seminars as well as the ASI Certificate Exam for Sommeliers.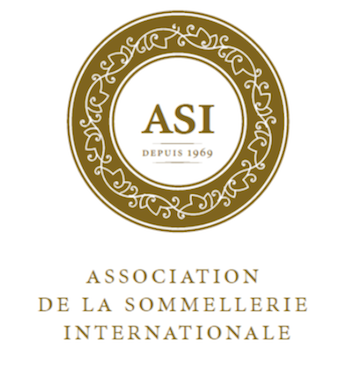 Additionally ASI seeks to foster and develop the formation of new member groups in countries where they don't exist, bring the national sommelier associations together and support their needs, and promote the acknowledgement of the sommelier's profession among consumers and restaurateurs. Besides, as the largest sommelier association of the world, ASI has organized periodical, continental and global sommelier contests since 1969. The most recognizable competition held by ASI is the Best Sommelier of the World. The contest takes place every three years in one of the ASI member countries. Marking the 50th anniversary, the 2019 edition of Best Sommelier of the World will serve an important occasion to ASI.
Andrés Rosberg, the newly elected president of ASI, is determined and eager to lead the 50-year-old ASI into a new era. He has his agenda laid out and one of his objectives is to engage the U.S. market. Furthermore, having one American candidate participate in the Best Sommelier of the World next March is what Rosberg aims for. Rosberg teams up with Doug Frost, MW and MS to form a Technical Committee to plan and set up the very first Best USA Sommelier Competition. The competition will be held on February 4th and 5th, 2019 in Kansas City, Missouri followed by an online examination on January 14th, 2019. The deadline to register is December 22, 2018.
Grape Collective talks to Andrés Rosberg about what the International Sommelier Association is, his perspective of being the president of ASI and how and why ASI chooses to engage the U.S. market now.
Also, special thanks to Doug Frost, the chairman of the Best USA Sommelier Association for answering the interview questions via email and giving us some insights regarding the Best USA Sommelier Competition.
Joyce Lin: Tell us what the International Sommelier Association is and what you do.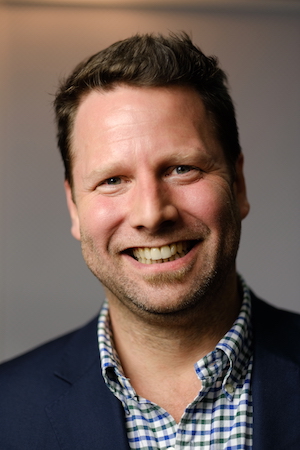 Andrés Rosberg: The International Sommelier Association, a non-profit organization established in France in 1969, supports and promotes the national sommelier associations all over the world and for countries where they do not yet exist. Secondly, organizing contests for sommeliers to compete, to grow and to enhance their profession. The Best Sommelier of the World is the most noticeable contest held by ASI and takes place every three years. This competition has been going on for 50 years, and now we already have 15 champions. Thirdly, providing various educational programs for sommeliers to develop and advance their profession and educate customers on their practice. Lastly, to defend the ethics of the sommelier profession. Take Chile or Argentina for example, part of our job is to improve the sommelier profession in these countries where the occupation has only existed for a few years and is just gaining recognition. So, ASI, internationally, is a large organization. It has existed for 50 years, and has represented a lot of sommeliers around the world.
What is your perspective of being the president of ASI?
My job as the president of the International Sommelier Association is how can I make ASI better? How can I make it grow? How can I make it more relevant for the world of wine? For me, having ASI presence in the U.S. market is an important thing and is one of my priorities. Secondly, my job is to get ASI more media exposure and press coverage. This year, I'd like to focus on getting ASI more coverage in the U.S. media and gain visibility. In addition, ASI now has a new logo, modernized and user friendly website and a new monthly newsletter called #ASInews. ASI needs some fresh blood on board. Bringing new ideas is what I can and what I want to do.
Tell us more about the national and regional competitions that ASI supports.
The most recognizable contest ASI held is the Best Sommelier of the World, which happens every three years and the contest has taken place for 50 years. We started to do continental competitions a few years ago. This April, we held the contest for the Best Sommelier of the Americas in Montreal. The Best Sommelier of Asia and Oceania competition was held in Kyoto in October, 2018. In March, 2019, we will have the Best Sommelier of the World take place in Belgium, then we will have the Best Sommelier of Europe in 2020. So we have at least one contest every year.
While holding a world competition, you have candidates who speak over 40 different languages. It is impossible to organize a contest in 40 languages. So what we came up with as the most fair alternative is we use three official languages, which are English, French, and Spanish. Candidates can compete in these three languages, but the languages they use in the competition have to be their second language. It's fair for all. Of course, the judge panels involve people who speak all three languages or at least speak two of the official languages.
So, Americans can compete in French or Spanish, but not English. French can compete in English or Spanish. Argentines will compete in English or French for instance, since they speak Spanish. America is a place that attracts talented sommeliers from all over the world. Lots of sommeliers speak more than one language. It is logical for the candidates to compete in their second language and seems fair to the competitors.
Soon, the very first contest, the Best USA Sommelier Competition, supported by ASI will take place in Kansas City on February 4 - 5 in 2019 and now is open to register.
How and why is ASI engaging the U.S market now?
Having ASI become visible in the U.S. is very important for many reasons. First, I think the U.S. should be one of the members of ASI. Second, it is crucial to have an American candidate competing in the Best Sommelier of the World as well as having a candidate to attend the Best Sommelier of the Americas next time. Third, when it comes to wine publications, wine professionals tend to read more publications published in the U.S. than any other country, at least the vast majority of the English speaking countries. Of course, you have Decanter in the U.K., Meininger in Germany and a few other magazines around the world but you have to admit U.S. wine publications are one of the bellwethers having strong influence in the wine world.
From my observation, there are more and more sommeliers in the U.S. who are open to taking different routes to improve their professions. Some wanted to become a Master Sommelier or pursue a WSET diploma and become a Master of Wine. But some people may be interested in competing and some would like to travel around the world.
I was able to attend TEXSOM a couple years ago and I think that was a brilliant event. It brought so many talented wine professionals together. It was very well organized and people who attended the event worked really hard. You saw 150 young people together learning and tasting wine from 8 am to 2 am non-stop. They were on a mission. It had great energy going on and it was very professional.
When they found out that I was the vice president of ASI at that time, they all had questions and wanted to know more about ASI, what we do, how it runs, what the contests are and how it is organized. I received massive interest from them. It would make sense for ASI to come here and let the wine professionals know what we do in the U.S. Besides, the Sommelier Society has become stronger than ever in the States. I believe there is definitely a need for an ASI presence in the U.S.
With all the factors above, it is a no-brainer to me that we should approach the U.S. market and hold contests like we do in the rest of the world. It would not only be a great way to get press coverage for the contests supported by ASI but to elevate the value of the sommelier's profession. Again, showing sommelier's value in the hospitality field is what we do, and I can't find a reason not to come here. At the end of the day, ASI is a world organization; it's non-for-profit, and our arms are open.
We will have the Best USA Sommelier contest for the very first time in the U.S., and the winner of the contest will represent the U.S. to compete in the Best Sommelier of the World in Belgium, in March, 2019. Eventually, we are hoping to develop an association to represent the U.S. within the ASI.
To make the Best USA Sommelier competition happen in the States, I contacted Doug Frost, Master Sommelier and Master of Wine, also my old friend. We teamed up to form a committee and make the competition happen.
Why do you encourage sommeliers to participate in the competitions? What would you like them to learn from the experience?
My friend, Soren Polonius, the founder and head trainer for the national Swedish sommelier team, used to compete but then turned into a coach and he coached two world champions, Arvid Rosengren and Andress Larsson. Soren told me if he asks a group of sommeliers or students, "Who of you want to compete in the sommelier competitions?" There is only one or two who raise their hands and say, "Maybe I will do it, but I'm not sure." Then he asks, "Who of you wants to become a world renowned sommelier who gets to travel for free, gets to taste the best wines, eat the best meals on earth?" Everybody raises their hands. Then he goes, "Start competing. Because this is how you do it."
My advice to those people who think about competing: if you are ever interested in competing, start doing it as soon as possible. There is no such thing as being ready for a competition. Part of being ready is by competing. You will not only have a sense of how the competition is run but learn how to deal with your stress and nerves. You will find out what your strong points are and what your weaknesses are. It is a fantastic learning experience and you will become better at it.
How can participation in contests impact a sommelier's career?
I think, for sommeliers who are competing, and particularly for those who win, it is a very interesting career booster for them. On the other hand, there are so many sommeliers in the world who work so hard to better their profession every day. Participation in contests is a wonderful opportunity to esteem your professional level as being a sommelier and raising the overall level of sommeliers profession worldwide, too.
Andrés Rosberg was one of the first professional sommeliers in Argentina. He was named " Wine Personality of the Year" by Wines of Argentina in 2017, proving his dedication to the growth of Argentina's sommelier profession. Same year, he was nominated by La Nación on their "50 Most Inspiring People" list. He co-founded the Argentine Association of Sommelier (AAS) in 2001 and the Pan American Sommelier Alliance (APAS, in Spain) in 2007. Andrés Rosberg, an author (Más allá del Malbec. Conversaciones sobre vino sin dogmas was published in 2013) wine writer, wine columnist appears in many radio and TV programs, and judge at numerous national and international sommelier/wine contests around the world. Being the president of ASI, Andrés wants to increase global awareness of how special and important this field is to the consumer.
---
Grape Collective talks to Doug Frost, Master of Wine, Master Sommelier, and chairman of the Best USA Sommelier Association, regarding the Best USA Sommelier Competition. The following interview was conducted by email.
Joyce Lin: Tell us about the Best USA Sommelier Competition and what is the competition affiliated with?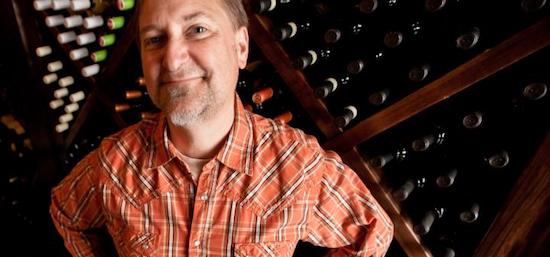 Doug Frost: The Best USA Sommelier Competition is a new nationwide U.S.-based sommelier competition, affiliated with the ASI (International Sommellerie Association). Our purpose is to select an American representative to attend the Best Sommelier of the World contest, held in Antwerp, Belgium from March 11th to March 15th, 2019.
How does this competition work? Please give us some insights.
The competition is threefold: first, there is a web-based examination (January 14, 2019) to select those who will compete in Kansas City on February 4 and 5, 2019. Then on those two days, semi-finalists and finalists will undergo a series of written, verbal, blind tasting and service examinations, and the top scorer will be selected as the US representative to the Mondiale competition in Antwerp.
Among the finalists, three candidates will be selected; the top scorer will be crowned the Best USA Sommelier 2019. Two runners-up will be selected as well; if the winner is unable to attend the ASI Best Sommelier of the World competition in Antwerp, the First Runner-up will take his/her place. Should that person be unable to attend, then the Second Runner-up will step forward in that role.
The examinations are created and managed by a Technical Committee, co-chaired by Doug Frost, MW, MS, and Andres Rosberg, president of ASI, and are responsible for the planning, setting and running of the tests.
Being part of the committee with Andrés Rosberg, the president of ASI, what's your perspective of putting the Best USA Sommelier Competition together?
The ASI is the entity that manages the Mondiale Competition and by utilizing top sommeliers, including both Master Sommeliers and past Mondiale competitors, we are creating an orderly process for the USA to participate in this globally important competition.
There are several sommelier competitions held in the U.S. nationally and regionally. How is the Best USA Sommelier Competition different from them?
As the ASI Competition has its own specific rules, and as we seek to find the best possible U.S. candidate for the Mondiale Competition, our competition closely mirrors the ASI methodology. Candidates are expected to compete in a second language from their primary mother tongue, among other unique demands.
Lastly, please give some advice to the potential candidates.
Candidates should be prepared for a very difficult and challenging examination, and must be have sufficient language skills to be able to demonstrate skills, knowledge and experience related to:
- Viticulture, winemaking, grape varieties, vineyards from all over the world
- Wines and spirits from all over Europe and the rest of the world
- Beverages from all over the world usually served in a restaurant
- Service skills, attitude, professional sommelier's skills
- General knowledge related to the profession
Find out more about the Best USA Sommelier Competition
Find out more about ASI