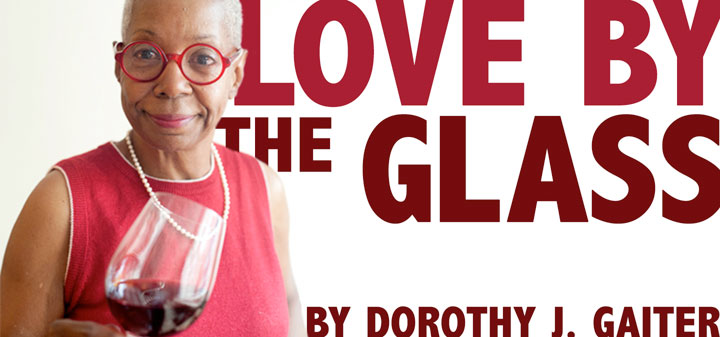 It's fabulous when a freshman effort captures a significant accolade. That's what happened in 1987 when Wine Spectator named J. Rochioli Vineyard & Winery's first estate Pinot Noir, its 1985, the best Pinot Noir in America.
It wasn't a fluke. Other wineries, with Rochioli fruit from its storied vineyards in the Russian River Valley in Sonoma, have also catapulted to fame. In 1987, the 1985 Williams Selyem Rochioli Vineyard Russian River Valley Pinot Noir won the Sweepstakes at the California State Fair Wine Competition, besting 2,316 wines, and became "the most seminal wine in the history of California Pinot Noir," says Dr. William Gaffney, a veteran connoisseur who writes the authoritative online chronicle The PinotFile.
Gary Farrell, who made wine for Rochioli and Davis Bynum Winery, in 1985 launched his eponymous label, since sold, with a 1982 Russian River Valley Pinot Noir produced from the Allen and Rochioli vineyards. That Gary Farrell wine became "one of the most decorated wines of the vintage," Farrell told Anthony Dias Blue in 2011 for the online Tasting Panel magazine. The Rochioli family has farmed Allen Vineyard, planted opposite Rochioli Vineyard on Westside Road, for decades the same way it farms its own 162 acres, about 140 planted to grapes. In 1999, Howard Allen deeded some of his vineyards to Joe Rochioli Jr., now 81, in gratitude for his stewardship.
How Rochioli fruit became so cherished that there's a five-year waiting list for its own rarest wines, and other winegrowers beg for it now to no avail, is essentially a story about visionary sons challenging their visionary fathers; how smarts and perseverance and prescience can combine and over generations propel a family and an industry forward.
Rochioli "remains the incontrovertible nexus of Pinot Noir in the Russian River Valley," John Winthrop Haeger wrote in his book, Pacific Pinot Noir: A Comprehensive Winery Guide for Consumers and Connoisseurs. Today, Rochioli makes two classes of wines: estate and single-vineyard (or single-block) wines.
Joe Jr. and Tom Rochioli
"I guess I created a monster," Tom Rochioli, the third-generation winemaker told me recently during one of his rare visits East from Healdsburg. He was describing The List for the tiny-production, single-vineyard and block-designated wines, and he could have tried harder to pretend he was contrite! Williams Selyem, which was sold by founders Burt Williams and Ed Selyem in 1997, also has a list.
The Rochiolis started as farmers. Joe Rochioli Sr., Tom's grandfather, who emigrated with his parents from Northern Italy, moved his family to Fenton Acres ranch, next to the Russian River in Healdsburg, in 1938. On that leased land, the family grew hops, prunes, vegetables and grapes, high-yield varieties like Alicante Bouschet and Valdeguié (Napa Gamay) and French Colombard, sold to giants like Gallo for jug wines. When the hops business declined, Joe Sr. needed more income so he replaced some of those grapes and hops with more profitable string beans.
In 1957, by the time Joe Jr., Tom's father, returned from college, Joe Sr. had purchased the land he had been leasing and farming. As happens so often, the newly minted college graduate had new ideas that clashed with his father's. Joe Jr., whom many consider the patriarch of Russian River Valley Pinot Noir, wanted to plant low-yield, better-quality vinifera grapes but his father and uncle weren't keen on it because those fetched quite a bit less per ton than the other grape varieties. Eventually, though, they acquiesced and Joe Jr. drove to a UC-Davis test site and, walking among vines of various Sauvignon Blanc clones and tasting the grapes, selected one he loved.
"My father said that he tasted the grapes and they just exploded in his mouth," Tom told me. The vines from that clone planted in 1959 are still producing fruit, "although very limited," Tom said. "My grandfather and my father together put that in. A little bit ahead of their time."
The 2014 Estate Sauvignon Blanc that Tom poured me had some juice from that original vineyard, which he is trying to preserve and propagate. All stainless steel, it had a bright, juicy, floral and honeyed nose and lovely, spritely acidity with some melon notes. The 2013 Estate Chardonnay had a nice, nutty-toasty quality, with just a dash of citrus. The 2013 Estate Pinot Noir smelled like roses and had a clean, raspberry and spice elegance. Tom says his most important decision is determining when to pick. Then he tries to get out of the way. Rochioli uses open-top fermenters and French oak.
In the early 1960s, the family pulled out the beans. Looking for another crop, Joe Jr. balked at his father's desire to plant "Early Burgundy," a Gamay clone, and his father resisted Joe Jr.'s wish to plant Pinot Noir. Tom told me that his dad had read about French wines, thought they were the future and he had listened to a farm adviser who told him that his cool-climate Russian River Valley location was good for only certain varieties of wine grapes.
After Joe Sr. died in 1966, Joe Jr. pulled out the French Colombard and some of the Cabernet Sauvignon planted in 1959—it just didn't get ripe, Tom says--and in 1968 planted Pinot Noir, a Pommard clone he'd gotten from a Frenchman in the area. That would become the East Block, east of a telephone pole. In 1969, Joe Jr. got a Pommard Pinot Noir clone from the Wentes that became the West Block, called the "Mother Block" because cuttings from it were transplanted by other winemakers throughout the region, and into other parts of Rochioli's land. Some vineyards are planted to Dijon clones.
The Three Corner vineyard, planted in 1974, together with East Block and West Block, represent Rochioli's most prized parcels. Their single-block wines fetch top dollar, if you're lucky enough to be on the list or obsessed and wealthy enough to find them on the secondary market. Joe Jr. and Tom have mapped out about 30 separate blocks, distinguished by shifts in soil, from alluvial to volcanic, and elevation. All but a few produce blends.
In 1971, the first Pinot Noir crop from Fenton Acres was ready to sell, but there were few takers for it as Pinot Noir. A lot of it ended up in Gallo's Hearty Burgundy (wow), and some was sold to make sparkling wine at Korbel.
In 1973, Davis Bynum Winery down the street bought all of Rochioli's Pinot Noir, putting Rochioli Vineyards on its label. That wine was the first vineyard-designated Pinot Noir in the Russian River Valley, according to Steve Heimoff in his book, A Wine Journey Along the Russian River. From 1979 until Williams Selyem was sold in 1997, Williams Selyem and Gary Farrell were the only producers sold West Block fruit, according to Gaffney of the PinotFile. Since 1998, Williams Selyem has purchased Rochioli's River Block site fruit, which contains vines from West Block cuttings planted in 1989. West Block cuttings are no longer sold or given away, according to Gaffney.
In 1976, Joe Jr. made at Davis Bynum 1,000 cases of Pinot Noir and Chardonnay under the Fenton Acres label. The Rochioli Chardonnay was planted using Hanzell cuttings. After Tom graduated from college and went to work for a bank department that specialized in winery financing, he chucked the suit and returned to the family business. And as these things happen, he had ideas that his father, Joe Jr., at first resisted.
"Yeah, father/son," he told me. "My grandfather came there in 1938 and the land was called Fenton Acres. My father had a brand going named Fenton Acres. He'd had wines produced and they were selling them. The problem was there was no marketing. They really weren't selling.
"They were delicious wines, too. There was just nothing to push them. When I came back, I was selling that wine and I just realized ... I'm here with Fenton Acres. Who are you? I'm Tom Rochioli, Rochioli Vineyard. What about Rochioli Vi- ... Well, that's it. We're going to be Rochioli from now on so I did it. He agreed. It wasn't that bad. It was like, why? I said, 'Well, because Rochioli is who we are.' It worked out. He got it."
To launch its Rochioli label in 1982, the family hired Farrell to make 150 cases of its Pinot Noir at Davis Bynum. For his help, it sold Farrell some of its Pinot Noir grapes, which became the Farrell wine that was the great success story of the vintage. Farrell continued to make Rochioli's wines for a time and also consulted in the design of the now12,000-case Rochioli winery completed in 1985, the year that produced Wine Spectator's favorite. Then Tom, a self-taught winemaker who drew inspiration from Burt Williams of Williams Selyem, took over winemaking duties. "I assisted on the 1985 and took it over after fermentation," he told me.
In the early '80s, during a trip to Napa and Sonoma, we discovered Rochioli and Gary Farrell, the wine and the man, who at the time was still Rochioli's consulting winemaker. When we asked if we could meet Farrell, a woman at Rochioli's old tasting room told us he might be at Davis Bynum so we rushed over and met Manny, a sweet guy who worked the tasting room. Before leaving we promised to contact Manny's sister in Brooklyn to tell her he was fine and we did. On our way to our car, we ran into Farrell, who seemed shy at our show of appreciation. The wines were kindred, elegant, with vibrant red-berry flavors.
Tom moved the company forward again, after he and his wife went to France and had a fall-down-on-your-knees experience at the great Burgundy house Domaine de la Romanée-Conti, famous for being cleaved into seven climats (vineyards within vineyards), six Pinot Noir, one Chardonnay. (UNESCO just named Burgundy's 1,247 climats to its World Heritage List, recognizing that they possess "outstanding universal value.")
"It was inspirational. It was the reason why we have a single vineyard program. The reason why is we were at Romanée-Conti, we were able to taste some of the most spectacular wines that they ever produced including a 1945 La Tâche and a 1964 Montrachet. This was in 1990.
"You talk about joining the church. I did. I realized, I make all these lots separate anyway. I realized, why am I not doing this? It makes perfect sense. They're so distinct. That's where it started. I never get them out of my mind. There's a texture and a look and mouthfeel and it's indescribable and I've never had a wine like those two.
"I make fun about seeing the Holy Grail. When we tried those wines it was an experience that you can't duplicate. You want to be like that. It never leaves you. For example, the Montrachet was this golden green, almost an oily appearance. For a wine of that age, it just stunned me. No oxidation, just this ripe mineral, complex ... It was structured still.
"I wanted to pour it on myself. I didn't know what to do," he continued. " I go into these things thinking about that stuff. Of course I want to make wine like that. Who wouldn't?"
His daughter Rachael is 24 and he and his wife named a Chardonnay vineyard for her that produces a single-vineyard wine. Ryan, their 21-year-old son, is in college and last year made his own Pinot Noir.
"Of course, the next generation is probably the biggest thing on my mind. The family farms in our area are going away, much like in a lot of the country. Especially in our business, to transfer all that to the next generation's difficult because of the land values," Tom told me. "Real farmers are land rich and cash poor so the transition's difficult. We're going to do it."
I wonder what father-son, or father-daughter, clashes and great leaps forward are in store for them.
Dorothy J. Gaiter conceived and wrote The Wall Street Journal's wine column, "Tastings," from 1998 to 2010 with her husband, John Brecher. She has been tasting and studying wine since 1973. She has had a distinguished career in journalism as a reporter, editor, columnist and editorial writer at The Miami Herald and The New York Times as well as at The Journal.