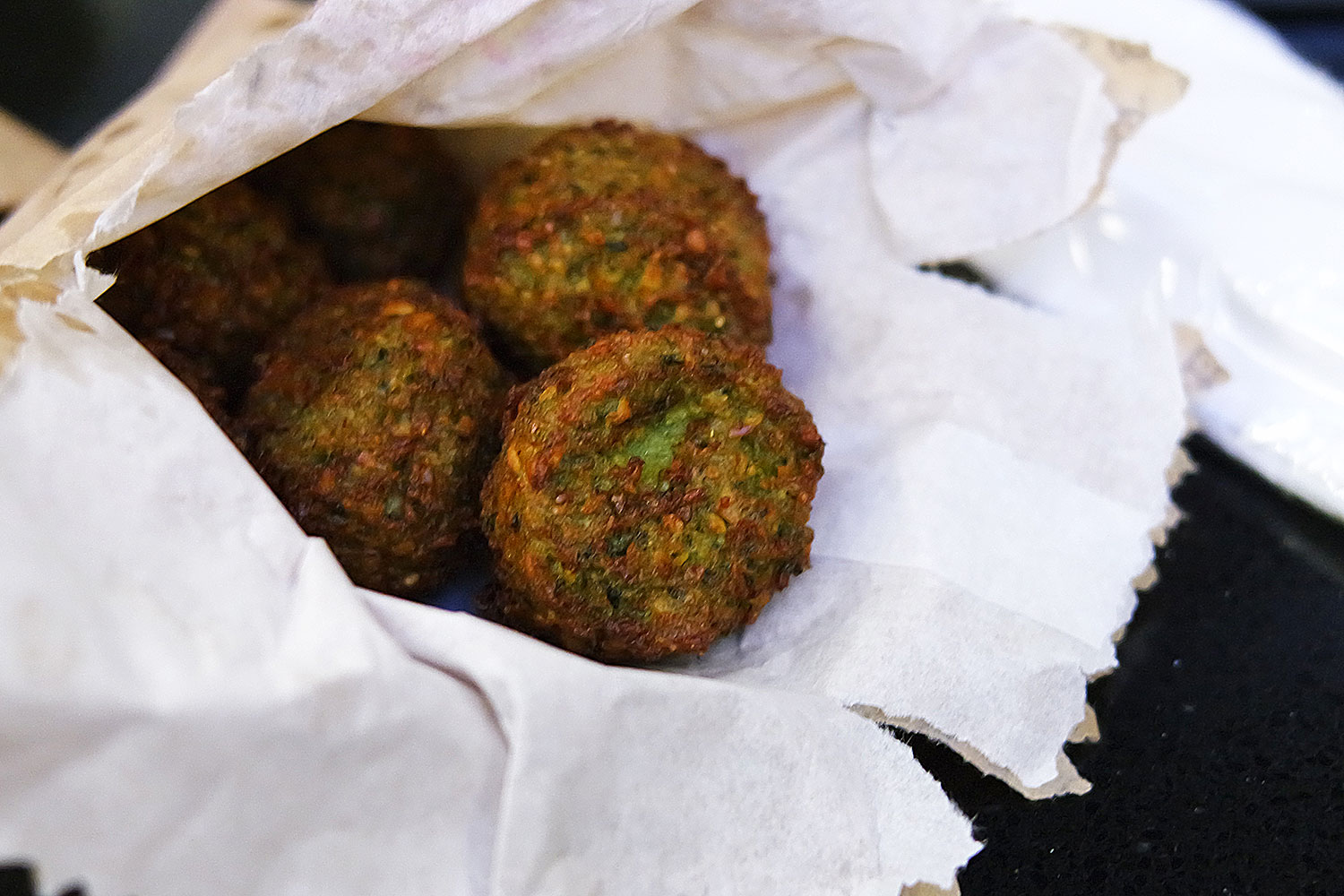 When it comes to pairing wine with food, you might ask yourself: "What's for dinner?" You pause, and then reason that "if it grows together, it goes together" to narrow down your selection. Chianti wine, for example, couples notably well with pasta in tomato sauce. Not eating Italian? What if you are having Korean barbecue instead? Does that mean you should lose the Chianti and get…Korean wine? While the terroir pairing logic is a good starting point for most situations, it does not resolve the countless choices facing the modern day foodie. Below are five food/wine combinations that will excite such enthusiasts.
1. Chinese Dumplings and Pinot Noir from Oregon
Chinese dumplings are a must in New York City. Be they crisply fried, gently steamed, filled with minced pork or an assortment of finely chopped vegetables, made for soup or made with soup inside. Everyone has their preferred type, but the wine with which to pair them is a bit more challenging among dumpling aficionados. Fear no more, Pinot Noir from Oregon is the answer. Whoa Nelly, in particular, is versatile enough to handle most foods which are neatly wrapped in dough. Wonton, for instance, is balanced by the wine's aromas of sprightly herbs, au jus, and tangy citrus. But the marriage doesn't stop there. Whoa Nelly's bright acidity will have you eating more greasy pot stickers than you thought was possible. Just like Chinese dumplings in general, Whoa Nelly is a bargain. $18.99 at Grape Collective.
2. Samosa and Cortese di Gavi
Another cheap eat is the Samosa. Loaded with herbs and spices (cilantro, cardamom, turmeric, coriander, ginger, green chilies), a lean and crisp wine is needed to bring balance to the symphony of flavors. When one takes a gulp of Stefano Massone Gavi 2015, zippy acidity expands beyond the mid-palate to all ends the mouth. Lime, freshness, and minerality cleanse the palate for the next bite of spice. Cortese famously comes from Gavi in Piedmont. After receiving DOCG status in 1998, it was among the first Italian whites to gain an international following and throughout the years Cortese di Gavi has retained its prestige. That being said, it is always a good idea to have a couple of bottles of Gavi on hand. Plus, there's a great deal. $11.99 at Grape Collective.
3. Macedonia and Torrontes
"Macedonia" is Italian for fruit salad. The dish usually consists of seasonal fruit, a squeeze of lemon, a heavy pinch of sugar, and some personality – Sambuca! Crios Torrontes reflects these characteristics in terms of wine: fresh peach and pear on the nose, lemon-lime mild acidity, floral sweetness, and its own kick of personality – about 14% alcohol! This duo will have you enjoying summer vibes like no other. $12.99 at Grape Collective.
4. Northern Thai Food and Wölffer Estate Rosé
If you haven't had a Northern Thai dish, then you don't know Thai food. Think spiced papaya salad, fermented pork sausage, leaf-wrapped treats, chili dips galore, curry made out of jackfruit, and other exotic delicacies. To match this bubbly cuisine, one needs an equally spirited wine. Meet Wölffer Estate Rosé, and its charming makeup of grapes from Long Island: 46% Merlot, 35% Chardonnay, 8% Cabernet Sauvignon, 6.5% Cabernet Franc, 2.7% Riesling, 1.5% Pinot Noir, and 0.3% Vignoles. The sensational harmony between fruit and acidity allows the wine to be modestly present and yet not invasive. Traces of Northern Thai cuisine, such as aromas of papaya and lime, are astonishingly replicated in the glass. Refreshing acidity can restore the palate after an intense morsel of thick curry or spiced grilled meat. The match is too perfect: WölfferEstate Rosé should be on the wine list of every Northern Thai restaurant. $17.99 at Grape Collective.
5. Falafel and Albariño
Whether you like your falafel to be Arabic or Israeli-style, Albariño is your savior. Falafels are principally made from ground chickpeas, fava beans, or both. At their best, falafels are warm and moist, served with toasted pita, pickled vegetables, and finished with a drizzle of tahini sauce. Oh my! In terms of wine, Benito Santos "Saiar" Albariño upholds a similar standard of quality by providing elegant freshness, gentle floral harmony, and hints of citrus, apple, and peach. Benito Santos was one of original growers in Rias Baixas and a leading figure in the creation of the DO in 1988. Ever since, Benito Santos has made great wine that most people can agree with. As for Arabic vs. Israel-style falafel, that is another story. $15.99 at Grape Collective.