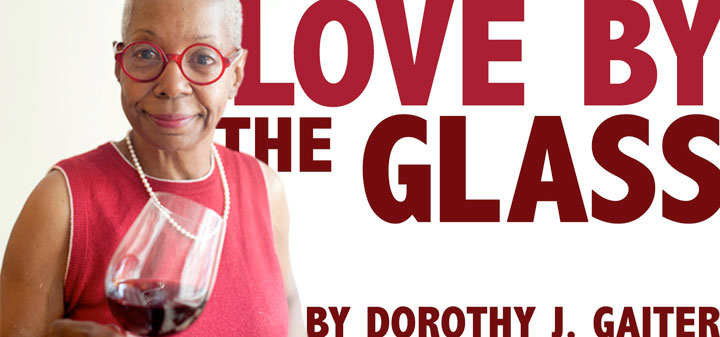 In times of uncertainty, people of all stripes have gathered around food and drink and leaned on each other for comfort, strength and support. No one knows the shape of things to come. However, whether it will be the change you sought or if you will feel like it is shattering most things you hold dear, now is the time to truly listen, to hear and to be grateful that we're still standing. Where there is life there is hope, and the possibility of understanding and appreciation. That's why I became a journalist four decades ago to write about race.
I'm not suggesting that we guzzle wine while Rome burns, though I do have some tasty recommendations below, but we have always believed that wine is life-affirming. It has always made us slow down and when we slowed down we heard each other better, and when we did that, the way forward was often clearer. We as a nation desperately need to hear each other better right now.
We celebrated Thanksgiving this week. As I wrote last year, "The creation of America's Thanksgiving as a national holiday was an effort to help assimilate, unify, the North and the South. It had been observed by some but not all states before President Abraham Lincoln declared it a national holiday in 1863, prompted in large measure by a lengthy campaign by Sarah Josepha Hale, an influential editor of a women's magazine. Lincoln and his secretary of state hoped it would 'heal the wounds of the nation.'"
Still, it wasn't until 1941 that Congress permanently situated Thanksgiving on the fourth Thursday in November. With our Open That Bottle Night, which is officially observed the last Saturday in February, we've often said you should open your special bottles as often as you can and celebrate the memories attached to those bottles. Ditto with giving thanks, strategizing for the greater good and committing random acts of healing.
My most recent column shared a lot of good reds with you for your get-togethers. This one is heavier on the whites, perfect if you observe La Vigilia, the Italian meatless Christmas Eve vigil, and eschew light, lively reds that could swim well with the Feast of the Seven Fishes. There are also a few reds here, including a Beaujolais Nouveau, and a rosé with which I'll start. Columns on gift-worthy wines, more casual fare, and bubblies and ports are coming in the future.
While rose-colored glasses are rarely in order for people who are awake and certainly aren't in order now, the 2015 Quinta da Alorna Rosé, from Tejo, Portugal, is a stunner at around $9. With a touch of soulful soil, nice acidity and dryness, and a red-berry nose, this marvel is made 100% from Touriga Nacional, the great red grape of Portugal that goes into its ports and table wines from Douro and Dão. According to my research, the Quinta da Alorna palace, built in 1725, was at one time owned by the family of Leonor de Almeida, the Fourth Marchioness of Alorna, "a disconcertingly smart woman who was way ahead of her time." Disconcertingly smart? Anyway, after destemming, the skins and juice, resulting from the weight of the grapes, were kept in contact for 8 to 12 hours producing this beautiful deep strawberry color. Then the free-run juice was fermented. At 12.5% alcohol, simply delicious!
Also from the Tejo region, not far from Lisbon and named after the Tejo (Tagus) River is the easy-peasy 2015 Fiuza Alvarinho, $11.99, a classic, nicely acidic drink-with-just-about-everything-or-alone wine.
We hadn't had a balanced, round Gewürztraminer in a while. Somewhere along the way, some got stupid and very sweet, even some from Alsace, where it hits high notes. The nose traditionally is luscious and spicy, tropical with lychee and grapefruit, with a generous dash of white pepper. I love them with dishes in cream sauces. The 2014 Lawson's Dry Hills Gewurztraminer, $19, from Marlborough, New Zealand, walked a fine line. Planted in the early 1980s, it's "excellent, just lovely. We'd buy a case of this," we wrote in our notes.
While we're on unusual whites, 2015 Cousino-Macul Isidora Sauvignon Gris, $15, Maipo Valley, Chile, was at the same time refreshing and complex. Sauvignon Gris, which is believed to be an older relative of Sauvignon Blanc, almost became extinct because of the small yields from its pinkish grapes. "Bright grapefruit tastes but also a kind of depth and hint of richness that makes it rounder than many Sauvignon Blancs. Filled with life," we wrote in our notes. The new label sports the name and crest of Isidora Goyenechea, who -- after she was widowed by the death of her husband Luis Cousino in 1855 -- pushed the family's wine company to new heights. She's been compared to famous "Champagne widows" like Lily Bollinger and Barbe-Nicole Ponsardin, the Veuve Clicquot.
Since we're talking about Sauvignon Blanc, we had two winners from Marlborough, New Zealand: 2016 Nobilo Regional Sauvignon Blanc, $13, and 2016 Nobilo Icon, $22. The 2015s are very good but the new vintage is popping! Classic New Zealand Sauvignon Blanc, when that meant something wonderful. The regular -- night-harvested and fermented all in stainless steel tanks -- is juicy with tropical fruits and proud of its green pepper characteristics. The Icon, as its name implies, is a weightier, more serious, mineral-driven incarnation, suitable for white tablecloth meals. Serious values.
No wine says new vintage like Beaujolais Nouveau, the first wine of France's new harvest, a celebration. We adored the 2016 Domaine de la Madone Beaujolais Villages Nouveau, $14, from brothers Olivier and Bruno Bererd in the village of Le Perreon. If you've given up on Beaujolais Nouveau, try this one. With such lovely, rich Gamay fruit, we would not have guessed it was Nouveau, it was so complete a wine. We like this one year after year, so keep it in mind.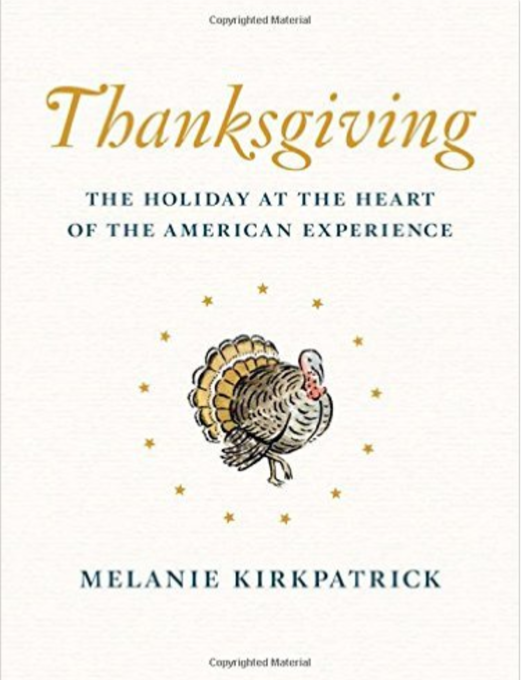 John and I disagreed about the 2014 Heinrich Zweigelt, Burgenland, Austria, $20. I loved its dark core of black tea, violets, raspberries, and minerals with a lilting acidity. Zweigelt is a cross of St. Laurent and Blaufränkisch grapes. This one had a purity about it, as it would, being fermented totally in stainless steel tanks. If John returns to wine writing, he can tell you what he thought. OK, I won't be like that. He thought it was a bit simple. There. Still, I enjoyed the heck out of it.
Melanie Kirkpatrick, a former colleague at The Wall Street Journal, has a new book, "Thanksgiving: The Holiday at the Heart of the American Experience." In an essay about it last week, she wrote, "In his 1863 proclamation, Lincoln reminded Americans that the Civil War would eventually end. He asked them to look beyond the current horrors to a better day, when the country 'is permitted to expect continuance of years with large increase of freedom.'
"Lincoln's Thanksgiving proclamation," she added, "was profoundly hopeful, reminding the American people of the nation's capacity for renewal. It's a message that resonates today."
So be it.
Dorothy J. Gaiter conceived and wrote The Wall Street Journal's wine column, "Tastings," from 1998 to 2010 with her husband, John Brecher. She has been tasting and studying wine since 1973. She has had a distinguished career in journalism as a reporter, editor, columnist and editorial writer at The Miami Herald and The New York Times as well as at The Journal.
As of publications the wines are available at the following stores via Winesearcher:
2015 Quinta da Alorna Rosé at Get Wine Online for $6.99
2016 Domaine de la Madone Beaujolais Villages Nouveau at Ancona's in CT for $11.99
2016 Nobilo Regional Sauvignon Blanc at Ancona's in CT for $10.99
2015 Cousino-Macul Isidora Sauvignon Gris at Saratoga Wine Exchange in NY for $13.94
2014 Lawson's Dry Hills Gewurztraminer at Saratoga Wine Exchange in NY for $13.84
2015 Fiuza Alvarinho at Andy Bassin in Washington DC for $12.99.