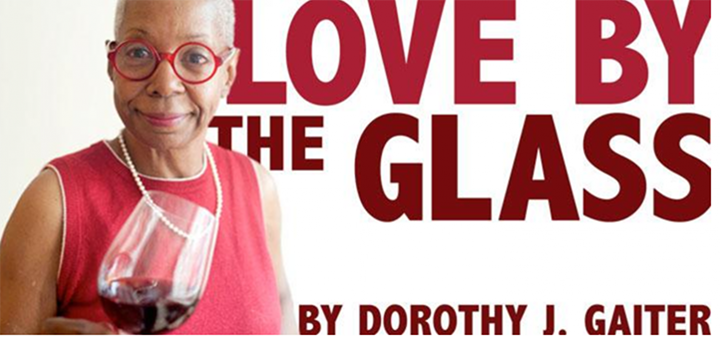 We drink a lot of bubblies at our house. It may be because we've always appreciated the precarious nature of our existence. Longtime readers may recall that my health has always been iffy. So maybe we find things, big and small, to celebrate. It could be, simply, that we're hard-wired for romance. Whatever. For nearly 45 years, we've rarely gone very long without popping a sparkler.
In fact, when my mother visited our first apartment in Manhattan, in 1980, she was appalled that our refrigerator contained only two items: a stick of butter and a bottle of Champagne, most likely Taittinger Brut La Française, our wedding Champagne. "What if John gets hungry at midnight?" she asked, perplexed. "We're in New York City, Mom," I told her, suddenly insecure about my nurturing skills. "There's always delivery, of everything you could ever want."
With so many sparklers now on the market, including domestic Pét Nats growing in popularity, perhaps wine drinkers are finally turning away from bubblies being mostly reserved for the usual noteworthy events.
"People are getting into the concept that it doesn't have to be a special-occasion wine," Bill Terlato, CEO of Terlato Wines, told me two years ago when he was in Manhattan to announce Terlato Wine's partnership to import and promote Piper-Heidsieck. OK, he does have big dogs in that fight, but, nevertheless, year-round bubbly consumption is a cause that I and many other wine writers have embraced for a long time. And yes, as we've said, they do go with a wide variety of foods.
In any case, with New Year's Eve approaching, this is high time for sparklers. Here are some of the best ones we've had this year, starting with two inexpensive and widely available sparklers.
La Marca Prosecco D.O.C. from Veneto, Italy. (Wine-searcher.com lists the 750 ml bottle at $13 and the tiny size, which is fun for two glasses, at $4.) We think this might be our new house bubbly, and we'd happily serve it to our friends, a tall order. While some Proseccos are shy of bubbles, this one was dazzling to watch and experience, with little explosions going off in our mouths. We've had this wine many times, as well as other Proseccos, but have sometimes found the Glera grape that they're made from too heavy and a bit too funky. This La Marca, made by winemaker Fabrizio Gatto from 100% Glera grapes at the La Marca winegrower cooperative in the Treviso area of Northern Italy, was satisfying and fresh-tasting. It smelled of white peaches and orange blossoms and had grapefruit and green apple acidity, notes of honey that we associate with Glera, and a cleansing minerality. Each sip lasted a long time. It's great when a wine's finish can take you through a sunset. Its bubbles come from the second fermentation happening in tanks, charmat method, as opposed to Champagne, where the second fermentation happens in the bottle.
Lambrusco, the red sparkling wine of Italy, can be Secco (dry) or Dolce (sweet). This one, 2016 Medici Ermete Concerto Reggiano Lambrusco, which the fourth-generation owners call "the world's first single-vineyard Lambrusco," was a winner. I was sent the 2016 but the 2015 is more widely available and wine-searcher puts each at $21. Because it is an unorthodox choice, I'd serve it later in the evening, after something more traditional. Nevertheless, Lambrusco deserves a place in your sparkling wine repertoire. Seriously. It paired deliciously with my garlicky, herbed roast chicken.
Medici Ermete, at more than 120 years old, is one of the oldest makers of Lambrusco. The single vineyard that provides the Salamino Lambrusco grapes for the Concerto come from the well-regarded clay-soil- rich Tenuta La Rampata vineyard in the city of Reggio Emilia in Northern Italy. Lambrusco Salamino is an ancient grape variety that gets its name from the cylindrical shape of its clusters. They look like salami, I read. Like Prosecco, Lambrusco's bubbles also come from the charmat method.
"Like a glass of red minerals. Earth, earth, earth, with a foundation of slate, wet stones," we wrote in our notes. "A real treat. Classy and surprising. A thoughtful Lambrusco. Mouth-watering. Grapey but not sweet."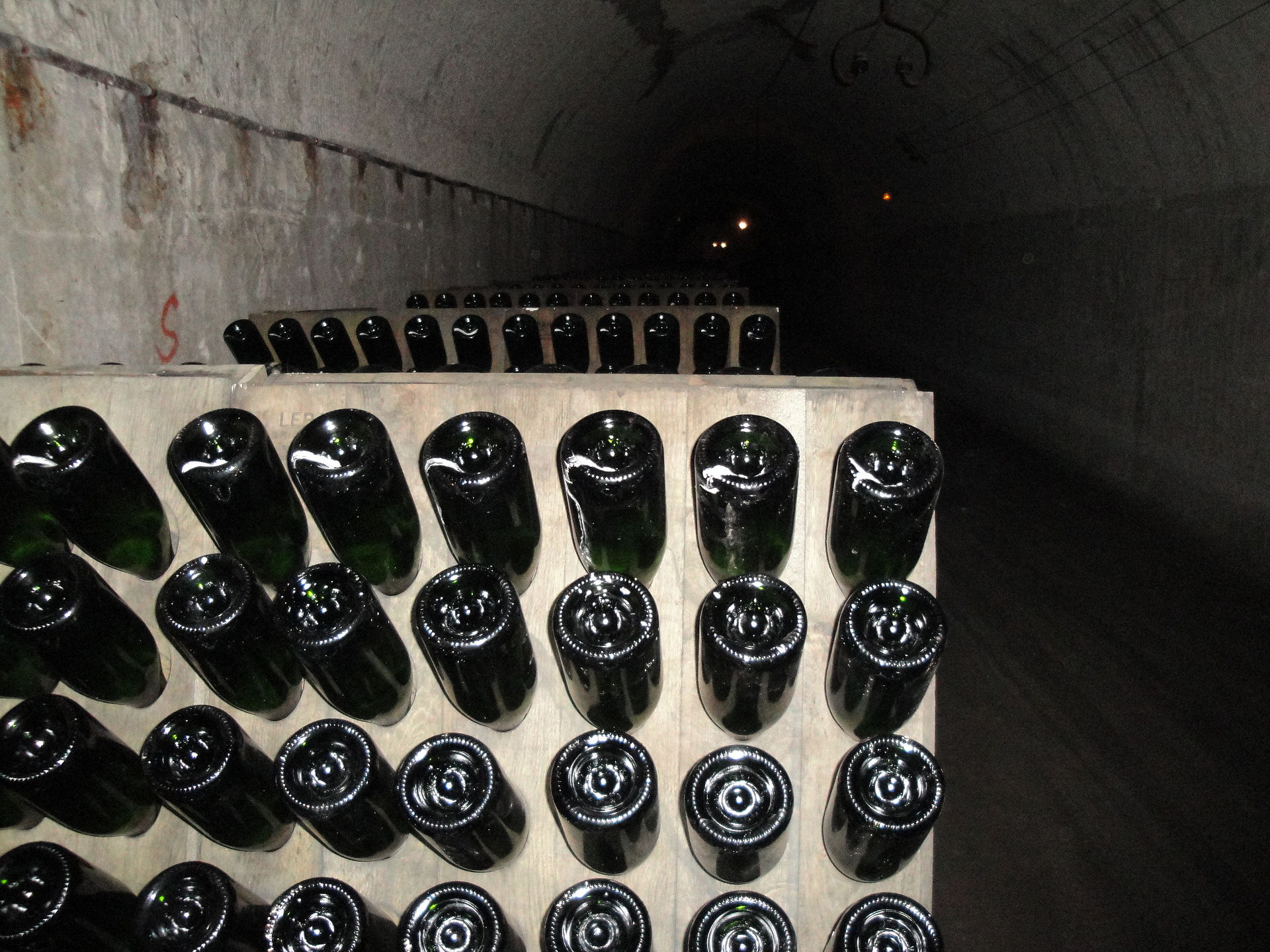 We're longtime fans of Pol Roger Champagne in Epernay, especially its Cuvée Winston Churchill (which Wine-searcher puts at $251). Pol Roger Brut Reserve is a more affordable $58 and we were amazed at how a not-so-small Champagne producer can deliver so much finesse and grace in a wine that still commands attention. This wine was made from equal parts Pinot Noir (Montagne de Reims), Meunier (Vallée de la Marne and Epernay), and Chardonnay (Epernay and Côte des Blancs), a blend of 30 crus and 25% reserve wines.
"Citrus and toast on nose. Lemony and bracing. Full of character. Yeast, lemon curd. Not delicate but full-flavored and mouth-watering. Classy," we wrote in our notes.
We had been sent that Brut Reserve and enjoyed it so much that John, as a surprise for me, went out and bought the 2002 Pol Roger Extra Cuvée de Reserve Blanc de Blancs (Wine-searcher, $99, though he paid less). Its back label reads, "Reserved for Great Britain." It is released in only the best years. The Chardonnay grapes all come from grand cru vineyards of Cramant, Les Mesnil, Oger, Avize and Oiry in the Côte des Blancs. After a cold fermentation in stainless steel tanks, with juice from each source kept separately, the wine undergoes malolactic fermentation before final blending, after which it rests in Pol Roger's famously deep cellars.
Our notes were long: "Beautiful, steady line of bubbles. A bit creamy, like fluffy egg whites, a fabulous lemon meringue pie, that type of fluffiness with concentrated, rich lemon. Long, toasted almond finish. Kiwi, white grapes with a Riesling-like floral tone at mid-palate. Tongue-coating. Not stentorian; it is floral with some creaminess. A contradiction. Not the meal that some aged Champagnes are, but more than an aperitif."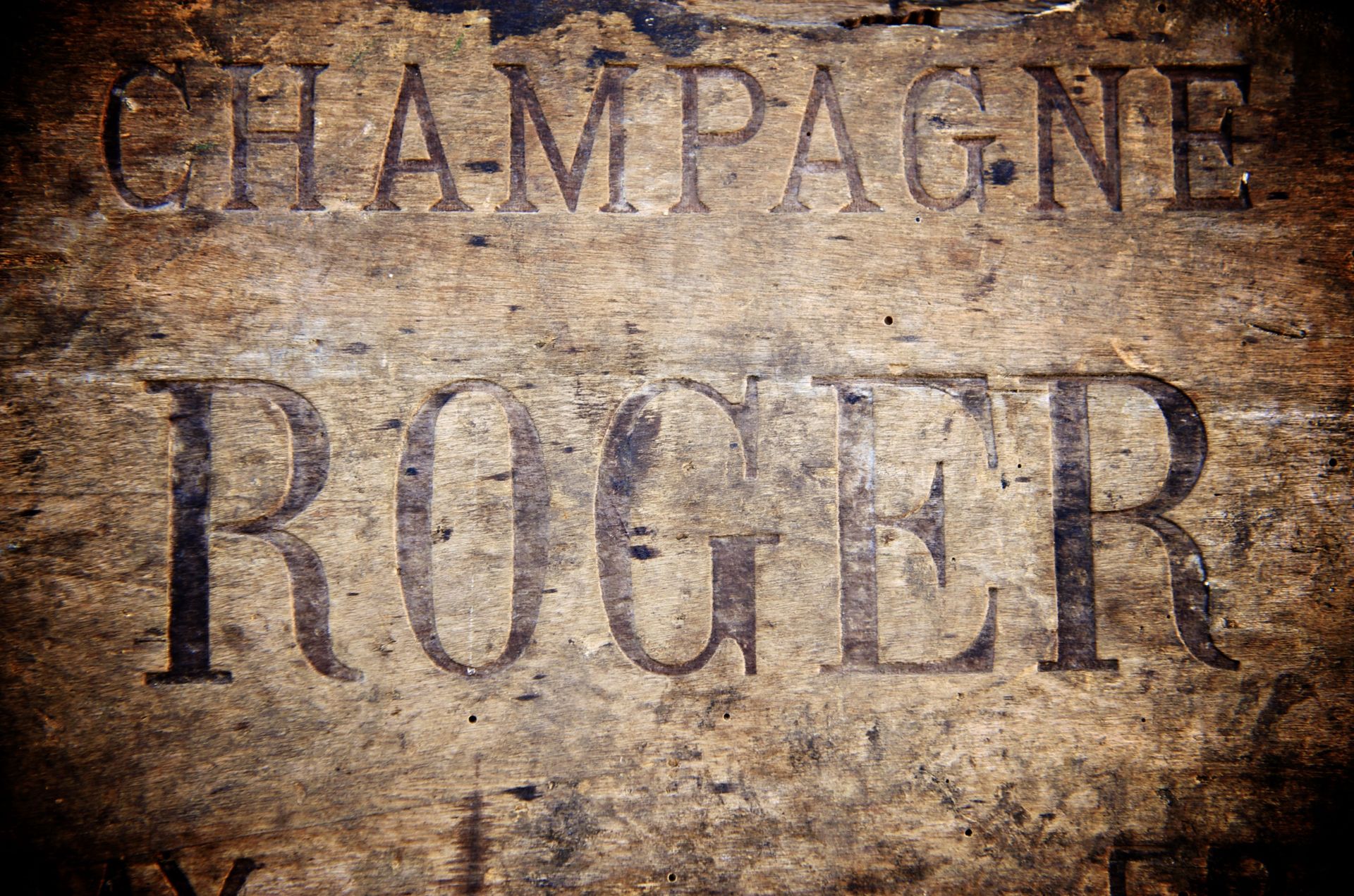 Since we first wrote about grower Champagnes more than a decade ago -- those made by the people who grow the grapes as opposed to those made from purchased grapes by small and huge wine-making ventures -- John has given them to me as presents. He'll respond to appealing email blasts from stores we trust or go looking for them for birthdays and anniversaries (the day we met and the day we got married).
Grower Champagnes are very personal wines. We haven't fallen in love with all of them, but we always enjoy the diversity of the winemakers' visions. Bérêche et Fils Les Beaux Regards NV Extra Brut, from Chardonnay, knocked our socks off. (Wine-searcher.com lists its average price at $76, which is a tad higher than John usually pays for these gems, but well worth it.) I researched it and found these notes from Champagne expert Peter Liem, who I met last year.
"While Les Beaux Regards used to be a non-dosé cuvée, Bérêche has decided to convert it to an extra brut as of this release, with 2 g/l of dosage. For me, this is a positive development: it retains its tense, linear structure and precise focus, yet it acquires more subtlety of flavor, feeling a little less demanding and austere." Liem goes on, but you get the drift.
More research turned up this information. This wine is a blend of two plots of Chardonnay planted in 1964 and 1970 in Ludes on the northern slope of the Montagne de Reims. The wines are made by brothers Raphaël and Vincent, who took over from their father in 2004 and have been working their vineyards in the Montagne de Reims and Vallée de la Marne organically and biodynamically.
We wrote in our notes, "Condensed lemons and tangerines, forward minerals, toasty croissants. White, honeysuckle flowers on the nose. Bracing acidity. Such fine bubbles. Rich and full-flavored. Pensive."
Our most recently enjoyed Champagne, 2009 Dhondt Grillet Millesime Premier Cru Blanc de Blancs Brut, was a stunner. (Imported by Grand Cru Selection, New York, N.Y. Wine-searcher.com lists at $50.) This winery was started in 1986 by Eric Dhondt and Edith Grellet, who each hailed from generations of winegrowing families. Their offspring, Adrien and Alice, are in charge now. This all-Chardonnay Champagne comes from Premier and Grand Cru grapes from the Côte des Blancs and the Côtes de Sezanne.
"Perfect bubbles in streams. Lemon soufflé and yeast on the nose. The age could not be more perfect," we wrote in our notes. "It has some gravitas but also plenty of vibrant, lemony acidity. The finish goes on forever, with a huge amount of chalk. Just fills your mouth with taste. The bubbles seem to release billions of little explosions of taste. Incredible, long, rich finish. An indescribable combination of richness and lightness."
Leclerc-Briant Brut Réserve NV (Wine-searcher puts at $55). This Champagne maker got its start in 1872 in Cumières. It was early to organic growing, in the 1960s, and its fifth generation started down the biodynamic path in 1988. Now, with the business situated in Epernay, part of its production was certified biodynamic in 2003. Hervé Jestin, a biodynamic specialist, is the winemaker. This wine was produced from 40% Pinot Noir; 40% Pinot Meunier and 20% Chardonnay, all organically grown. It was harvested in 2013, bottled in 2014 and disgorged in 2017, the back label states, great information. "All the wines are bottled 100% unfiltered and unfined, using only time and gravity for clarification," according to the Winebow Group, which sent it to me. The winery owns land in Premier Cru villages and in the Grand Cru village of Le Mesnil Sur Oger. It also has contracts in other organically farmed vineyards.
"Richness and citrus. Food-friendly, even more than the others. Earth, roasted lemons, toast, almonds. Rich like Bollinger Recently Disgorged, but not heavy. Some honey and weight, ever so slight herbs. Tarragon, maybe. A meal in a glass. Delicious, possibly Delicious!"
We had this wine after a crew filming scenes from a movie had left our home and after one of its staff members had steamed the curtains and an art conservator had carted away a lamp to be repaired. Gazing out on our yard and into the sky, there was an amazing eclipse-like moon, we wrote in our notes, summing up, "We've earned this."
And you have, too. These are wines we've enjoyed this year on every day of the week, with summer sunsets and glorious winter skies, too. Here's to 2018 and good things happening with regularity and bubbles!
Dorothy J. Gaiter conceived and wrote The Wall Street Journal's wine column, "Tastings," from 1998 to 2010 with her husband, John Brecher. She has been tasting and studying wine since 1973. She has had a distinguished career in journalism as a reporter, editor, columnist and editorial writer at The Miami Herald and The New York Times as well as at The Journal. Dottie and John are well-known from their many television appearances, especially on Martha Stewart's show, and as the creators of the annual "Open That Bottle Night" celebration of wine and friendship. The first bottle they shared was André Cold Duck.
Read more of Dorothy J. Gaiter on Grape Collective.
The Wines:
2009 Dhondt Grillet Millesime Premier Cru Blanc de Blancs Brut in Winesearcher for $49.99
Leclerc-Briant Brut Réserve NV on Winesearcher for $55
Bérêche et Fils Les Beaux Regards NV Extra Brut on Winesearcher for $79
2002 Pol Roger Extra Cuvée de Reserve Blanc de Blancs on Winesearcher for $99
Medici Ermete Concerto Reggiano Lambrusco on Winesearcher for $21
La Marca Prosecco D.O.C. on Winesearcher for $13