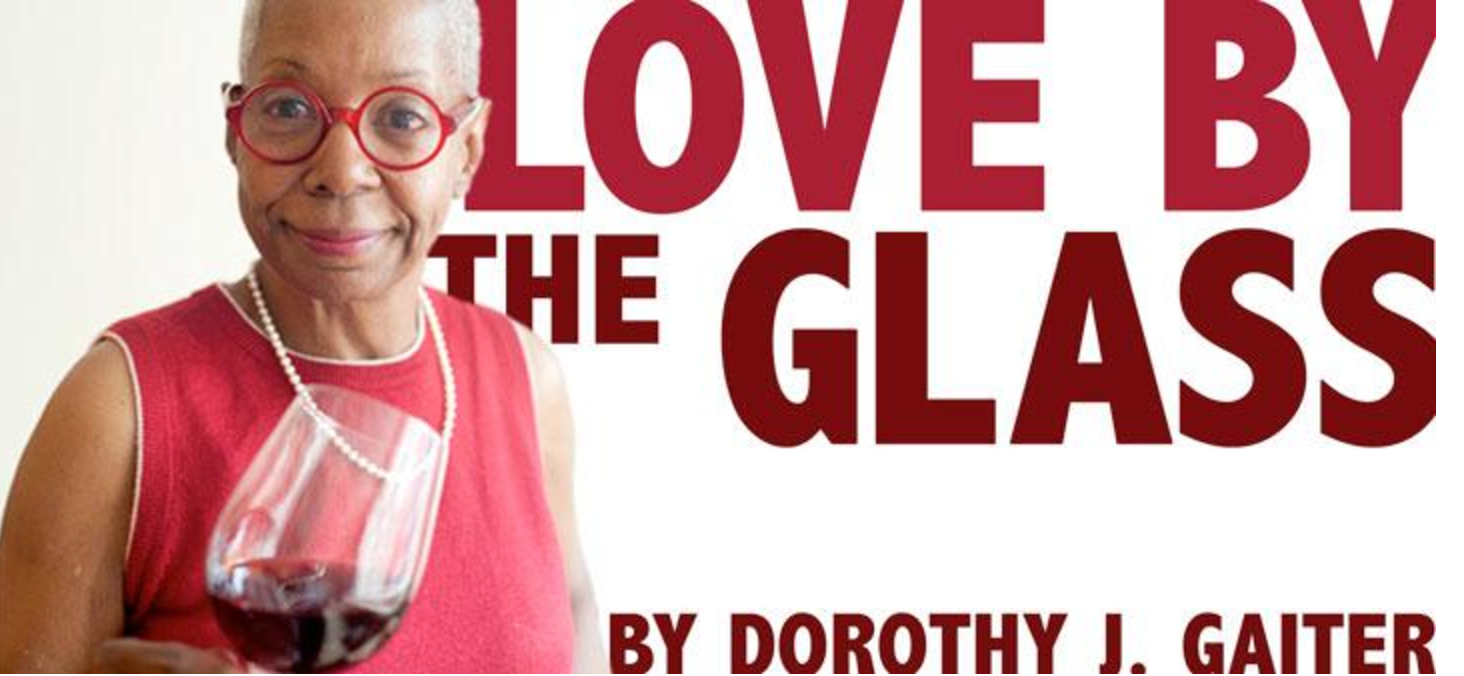 This has been a year of extremes. From the beautiful Super Moon, the likes of which earthlings will not observe again until Nov. 25, 2034, if we haven't destroyed the planet, to the ugliness of our recent campaign for the presidency. We welcomed the birth to dear friends of sweet Juliette, new sister of Lucas, and bid goodbye to Davie Bowie, Harper Lee, Prince, Alan Rickman and Muhammad Ali, who snubbed me when I tried to interview him in Miami during the filming of "The Greatest." (Long story very short, he had a beautiful woman on each arm!)
This enterprise we call Life is always in a state of flux.
And so we approach the end of 2016. Many people I care about are terrified about our nation's future and consequently the future of the world. At the risk of sounding flippant in the face of impending upheaval, there is a wine you should try with an apt label: 2015 Inconceivable Pinot Noir "The Fog Prince," from Middleton Family Wines. Yep, Middleton has a whole line of Inconceivable wines. This tasty one is the result of yet another drought year that reduced grape yields in four fog-bathed vineyards in Santa Barbara County, Pinot heaven. This hand-harvested, 100% Pinot Noir is full-throated, rich, and minerally, with finely balanced acidity, $25.
For a sure to please Chardonnay, this was a true surprise: 2014 Smoke Tree, with fruit from Carneros, Russian River and the Mayacamas Mountains, $18. Made by longtime Domaine Chandon still-wine vintner Joel Burt, this is distributed by Moët Hennessy USA, and Moët Hennessy says it's the first new brand it has released in 16 years. Hand-picked, whole-cluster pressed, with malolactic fermentation. We were skeptical, but the nose knows, as John likes to say. "Ripe fruit and judicious oak. Shows incredible restraint, acidity and minerals. Nicely balanced," we wrote in our notes.
The next wines are sparklers, including Champagnes from growers, from a cooperative that says it's the oldest in Champagne, and from a big house. These are perfect with a wide variety of foods, but also are impressive on their own as in toasting loved ones or sunsets or wishes for 2017. Others in this piece are dessert wines and awesome Ports. Sweets, simple and profound, to undergird hopes for sweet moments in the future.
Let's start with the 2015 Ceretto Moscato d'Asti DOCG, $22, a collaboration of the Ceretto family and Vignaioli di Santo Stefano. The unusual, tall bottle says "special," but of course, it's always what's inside that matters. We have a sweet spot for the heads of the Ceretto family, the brothers Bruno and Marcello. We were total strangers to them in the 1980s on our first trip to Italy, when they allowed Harvey Steiman, a colleague from The Miami Herald who was then working for Wine Spectator, to bring us to dinner at Bruno's home. The next day Marcello and one of his assistants showed us around. For years, we sent the woman who tutored their children in English a holiday card. This organically farmed, all-stainless steel vinified, 100% moscato is like a sweet whisper. The brothers and a friend, the late Giancarlo Scavino, founded Vignaioli di Santo Stefano in 1976 to rehabilitate moscato wines, whose reputation had been sullied by carelessness and overproduction. I'd say they succeeded. Enjoy by itself or with fruits, nuts, or simple cakes and cookies.
I've recommended this one before. It just makes me smile: 2015 Cleto Chiarli Vigneto Cialdini Lambrusco Grasparossa di Castevletro, $15, a sparkling red made from Lambrusco grapes from one of the eight Lambrusco DOCs. It's a party in a glass. Dry and redolent of blackberries, blueberries and black cherries with bright acidity and rich earth. From the oldest Lambrusco producer (since 1860) in the Emilia-Romagna region in Northern Italy, the wines are produced by Cleto's great-grandsons, Mauro and Anselmo.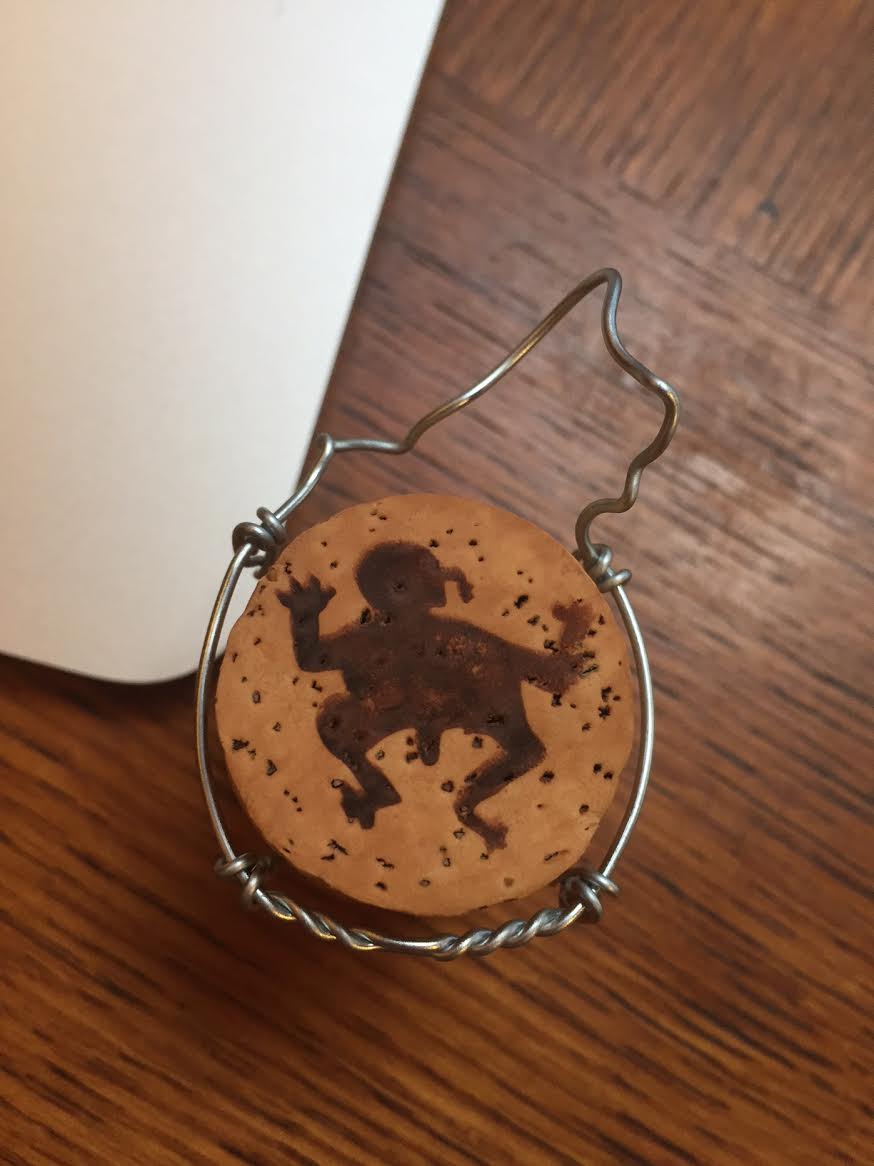 Weingut Fred Loimer NV Extra Brut Niederösterreich, Kamptal, Austria, is an excellent bubbling blend of biodynamically grown Grüner Veltliner, Zweigelt and Pinot Noir, $30. This sekt is made from free-run juice with the second fermentation occurring in the bottle, as it does in Champagne. In fact, it tasted so much like Champagne it would do well in blind tastings of the famous bubbly. I'm pretty sure the image on the cork and on the bottle is that of a man displaying his—um, you know. So I looked and found this on Vinography, the wine blog: "It was a joke, really, about the family crests of all the old noble families in Austria that they used to put on their bottles. After I bought this cellar, I decided I needed a family crest, too. I chose a 2000-year-old symbol of fertility from Indonesia. I figured we wouldn't have any copyright problems," says Loimer with a grin." Perfect with a garlicky pork roast.
John has found the perfect present for me: Grower Champagne. In one of his San Francisco Chronicle columns in 2009, Jon Bonné, now the Senior Contributing Editor at Punch, credited us with introducing the concept of grower Champagnes "to tens of thousands of bubble-hounds." We've been huge fans because when they're good, they have so much personality. The Champagne region is home to many small growers, although only about 5% reach our shores. Usually these grower-produced Champagnes are distinguished by the letters RM in front of numbers on the bottle, meaning Récoltant Manipulant.
We loved these three: Marc Hébrart Premier Cru Brut, Mareuil-sur-Aÿ, $46. With 35% Chardonnay and 65% Pinot Noir, this is a wine of gravitas. Since his father, Marc Hébrart, retired in 1997, Jean-Paul Hébrart has managed the estate. "Yeast, mushrooms, lemons. Tastes like a wine of some age. Classic. Meaty," we wrote in our notes. A week later, we were still talking about it.
2009 Dhondt-Grellet, Millesime Premier Cru Blanc de Blancs, $48. In 1986, Eric Dhondt and Edith Grellet decided to stop selling their grapes and to make their own Champagne. Are we glad they did. Their son Adrien has assumed more of the winemaking duties now, according to their website. This 100% Chardonnay Champagne is made from Premier and Grand Cru grapes from vineyards along the Côte des Blancs and the Côtes de Sezanne. We had this on the deck of Norwegian Cruise Line's Breakaway ship as we were pulling out of Orlando in November after a perfect day ashore. "So easy to drink, with a pleasant, fetching nuttiness and perfect balance," we wrote. "Not as angular as others. Round and easy. Delicious. Gone so quickly."
We were eager to try this from the same vintage, 2009 Résonance, Marie Courtin Extra Brut, 100% Pinot Noir, $55, Côte des Bar in the department of Aube, grown in clay, marl and limestone. Marie Courtin was the grandmother of the owner of this tiny winery, Dominique Moreau, who founded it in 2001. She produces 1,000 cases total. Moreau farms biodynamically and uses native yeasts and no dosage. Her wines are single-vineyard, vintage, and varietal. Honest. Naked. No place to hide flaws.
"Pure and very intense with sharply focused mineral, acidic tastes. Pretty much perfect. Lovely texture and mouthfeel. Richer in color and weight yet austere. As perfect a younger Champagne as we've ever had. Completely flawless. Like a negligee: Completely diaphanous, no body except for bubbles. All tastes integrated."
Now, the commune's Champagne. This one, Champagne Collet Art Deco, Aÿ, is from COGEVI for $42, which stands for Cooperative GEnerale des VIgnerons de Champagne. Officials say it was founded in 1921 "in conjunction" with Champagne Collet, and is the oldest commune in Champagne. The cooperative was founded, they say, "in order to protect the winemakers struggling with counterfeit trade of Champagne in the early 20th century." Five of its Champagnes are being imported into the U.S. and I liked this one, the least expensive, best. It's 40% Chardonnay, 40% Pinot Noir, and 20% Pinot Meunier. "Brioche, lemon curd, roasted almonds. Lovely bubbles."
Because grower Champagnes are made in small quantities and these might be hard to find, you might want to have a Champagne from a big house that's consistently well-made, Piper-Heidsieck Brut, founded in 1785 in Reims, $45. At a vins clairs tasting last year, celebrated chef de cave Regis Camus walked us through part of the process he and his team go through to blend the many component wines that go into this famous house's Champagnes. This nonvintage Champagne is 60% Pinot Noir, 25% Pinot Meunier and 15% Chardonnay. "Brioche, toasted almonds, Granny Smith apples, pears, lemon curd. Beautiful bubbles and nose," our daughter, Media, and I wrote in our notes.
Now the Ports. These were stunning alone and sublime with English Stilton cheese. These three are from Sogevinus Fine Wines Group, which was founded in 1921 and is based in Vila Nova de Gaia, Portugal, on the south bank of the Douro River. Sogevinus owns several centuries old Port houses like Kopke, Cálem, Barros and Burmester and is a leader in Colheita Port wine.
Port can be intimidating, but I'll try to do this quickly and cleanly, sticking to Colheita. All Ports are fortified wines -- that is, their fermentation is stopped by the addition of a spirit or neutral brandy, which preserves the wine's sweetness and boosts its alcohol content. Colheita, pronounced, "Col-yate-a," is a single-vintage Tawny Port, called tawny because oxidation during aging leaves it paler and browner than the deep purple Ports that often first come to mind. By law, Colheita must stay in oak casks for a minimum of seven years but it's not unusual to find them with decades under their belts. They are bottled when the maker decides they are ready to drink and their bottles should bear the year they were bottled, as well as their vintage. It is said that they are best enjoyed within the year following bottling. These were bottled in 2016.
First, 2000 Colheita, Porto Cálem, $39. Founded in 1859, Cálem is one of the Douro's most famous Port producers. Its castle-like winery is in Vila Nova de Gaia, and is a huge tourist attraction. At $39, this is a wonderful introduction to Tawny Ports. It has a little hint of red to it, and is warming and sensual, with a sweetness that is not at all cloying.
Next up, and a beautiful amber color, is the 1974 Colheita, Barros Porto, $175. This is a step up in complexity, with spices like nutmeg and dried orange peel, rich earth and some lifting acidity. Walnuts. Prunes. Elegant. Barros was founded in 1913.
At 50 years old, the 1966 Colheita Kopke Porto, $220, left us speechless. Founded in 1638, Kopke is Portugal's oldest Port wine brand and just looking at the bottle, you don't even want to doubt that. Its Colheita was a beautiful deep amber, with raisins and prunes and spices on the nose. Honey, with a dash of black pepper, orange rind, a whiff of rosemary, and toasted wood. Warming, like a sweet embrace.
An embrace seems like a good place to stop. Drink responsibly. Do everything responsibly. As the song goes, "Everybody look what's going down."
Dorothy J. Gaiter conceived and wrote The Wall Street Journal's wine column, "Tastings," from 1998 to 2010 with her husband, John Brecher. She has been tasting and studying wine since 1973. She has had a distinguished career in journalism as a reporter, editor, columnist and editorial writer at The Miami Herald and The New York Times as well as at The Journal.
For more on Champagne check out our interview with But First, Champagne author David White.
As of publication the wines are available at the following retailers:
1966 Colheita Kopke Porto, is available at Total Wine in Washington for $189
1974 Colheita, Barros Porto, is available at Wine Globe in CA for $165
2009 Résonance, Marie Courtin Extra Brut is available at Catherine Store in Colorado for $55.87
Piper-Heidsieck Brut is available at PJ's in New York for $35.99
Champagne Collet Art Deco, Aÿ is available at Mission Liquor in California for $42.99
2009 Dhondt-Grellet, Millesime Premier Cru Blanc de Blancs is available at Crush Wine and Spirits for $48
Marc Hébrart Premier Cru Brut, Mareuil-sur-Aÿ is available at Some Good Wine in New York for $48
2015 Cleto Chiarli Vigneto Cialdini Lambrusco Grasparossa di Castevletro at Grape Collective for $14.99
2014 Smoke Tree Pinot Noir at Binny's in Illinois for $21.99
2015 Inconceivable Pinot Noir "The Fog Prince," from Middleton Family Wines is available at Wine Library for $19.99.