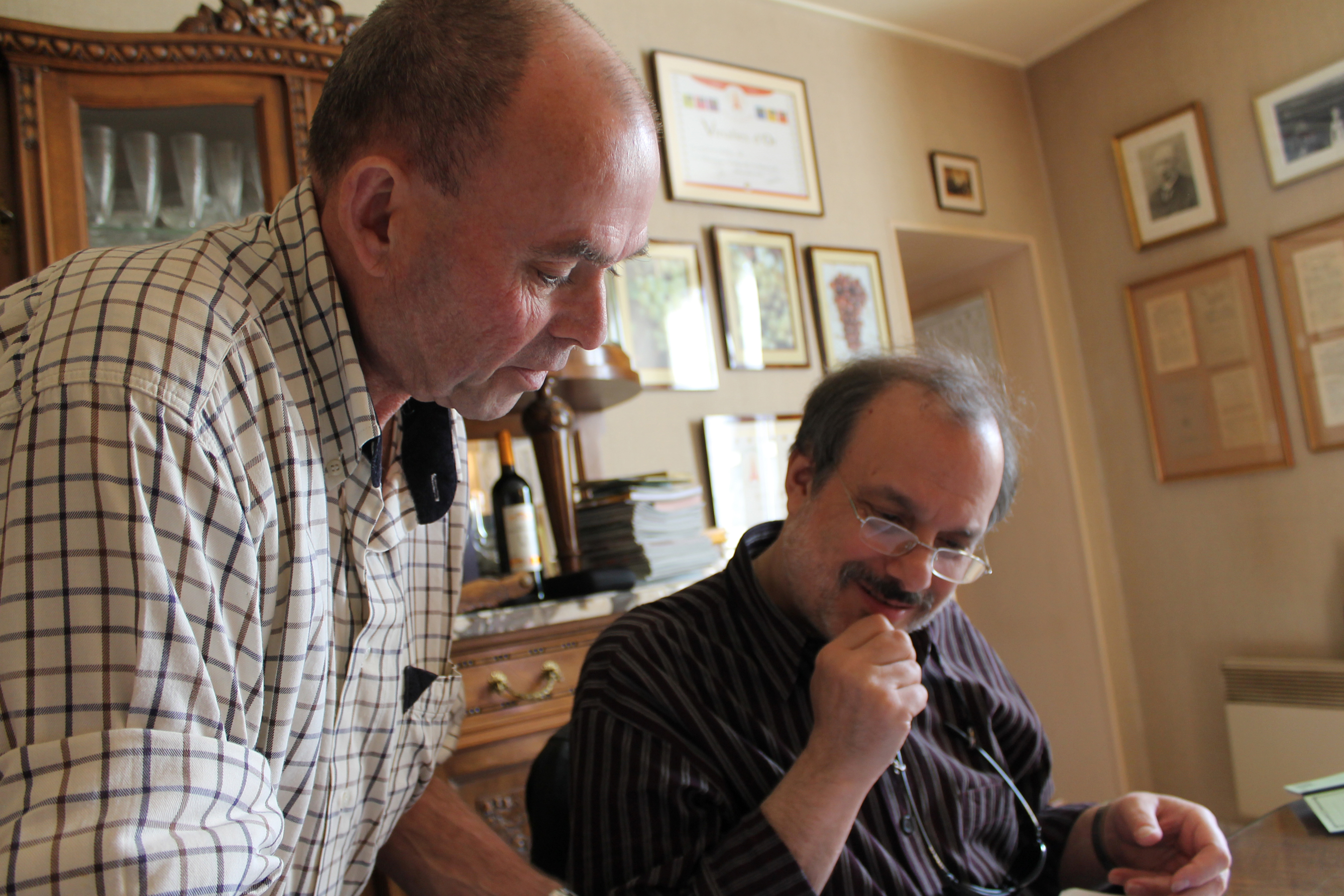 "Here you have this wonderful, miraculous thing, with hundreds of thousands of little tiny bubbles that are defeating gravity and exploding in this gentle fragrant foam on the lip of the glass. There is something beautiful -- in a kind of giddy way -- about just the sight of Champagne."
It was slightly surprising to hear wine importer Terry Theise make this statement.
Since the dawn of global wine consumption, large producers like Moet & Chandon and Veuve Clicquot have dominated the Champagne market. These companies purchase their grapes from thousands of growers across the region to deliver a consistent product each year -- and spend millions trying to convince us that their wines are best enjoyed when celebrating.
Theise has spent the past twenty years urging Americans to ignore these companies and instead drink "farmer fizz," or Champagne produced by the farmers who grow the grapes. And he's worked harder than anyone to dispel the notion that Champagne should only be consumed on New Year's, Valentine's Day, and other special occasions.
But Theise recognizes that Champagne carries an emotional charge. There is, to put it simply, something special about Champagne. As Theise writes in his most recent catalog, "we invest our hearts in it."
Theise and I connected because I wanted to find out why he started importing Champagne.
Theise first brought in wines from the region in 1997. He was already a well-known importer of serious wines from Germany and Austria, countries that were -- and still are -- curiosities for most Americans. Convincing consumers to drink grower Champagne must have seemed like yet another Sisyphean effort. After all, while the region and its wines were always associated with prestige and luxury, only serious wine enthusiasts knew that top Champagne was on par with the finest wines of Bordeaux and Burgundy.
For good reason, everyday Americans poo-pooed Champagne. The good stuff was too expensive -- and rarely seemed worth it. The imitation Champagne served at weddings -- think Cook's and cheap Prosecco -- was, well, gross.
Theise's professional history with Champagne dates back to the early days of his relationship with Odessa Piper, the well-known restaurateur and chef. When they began dating, Piper lived in Wisconsin and Theise was settled in Washington, D.C.
"As happens in long-distance relationships," he explained, "you have a lot of misery and heartbreak when you're apart. But when you come together, it's a big celebration. So we quickly ran through all the grower Champagnes that were available in the U.S. market and I found myself thinking, 'Is this really all? There have to be more good growers than this.'"
So Theise planned a trip to Champagne with Piper, armed with advice from other serious wine geeks.
"This was all personal," He continued. "All I wanted to do was to buy some Champagne to ship back to myself so I'd have stuff in the cellar to open up with Odessa. So we visited a number of producers. And I came away with my mind expanded -- I had not realized the profound degree to which Champagne was a wine of terroir, just like every other wine of Northern Europe."
By the conclusion of his trip, Theise decided to add Champagne to his import portfolio. And slowly but surely, he found an audience for his new offerings. Consumers appreciated the fact that these wines had personality -- and couldn't be found at the local corner store. Sommeliers appreciated the opportunity to advocate for Champagne at the dinner table.
Sales for Theise really began to take off in 2003 -- and the growth has been impressive. While growers accounted for just 0.62 percent of America's Champagne market in 1997, they now account for about 5 percent of it. That percentage continues to rise. And overall shipments of Champagne to the United States have been climbing steadily since 2009.
Theise doesn't like the fact that large Champagne producers have relegated their wines to "beverages of ceremony," but only because their marketing "presumes that ceremonies are few and far between." As he explained, "there are weekly, if not daily ceremonies."
Champagne warrants such romanticism, especially from Theise. Shortly after that first trip to Champagne, Theise and Piper tied the knot.
David White is the founder and editor of Terroirist.com, which was named "Best Overall Wine Blog" at the 2013 Wine Blog Awards. His columns are housed at Grape Collective.
Don't miss Dorothy Gaiter's column on Terry Theise.
Read Dorothy Gaiter's extended interview with Terry Theise.