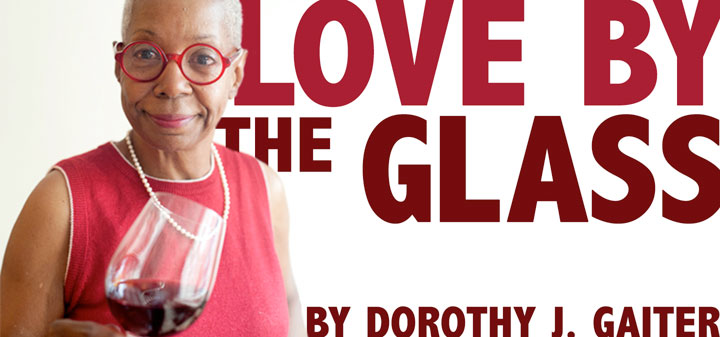 We should all be drinking more bubblies, don't you think? Especially now during the holidays and these terribly frightening times. A delicious, fizzy beverage might brighten the outlook for mankind. Hey, it can't hurt. I've been saying for decades that you should always have a bottle in your refrigerator. I even suggested some for adult trick-or-treaters, remember? You need a celebration? How about a fast subway ride home? That spectacular sunset? A few minutes with your sweetie before the dog needs walking?
Because the holidays are upon us, I'm going to suggest some Champagnes because they should be in your arsenal of yummies now, whether you're popping them for guests, just the two of you, or giving them as gifts.
First up, Maison Bruno Paillard (right), from Reims. Paillard, the man, is a lot like you might picture a maker of fine Champagne. I'm not talking about the maker of grower Champagnes who sometimes resembles the stereotypical Williamsburg artisan. You know what I mean.
I was going to say Paillard is closer to the other end of the spectrum, but I think what I want to describe is someone beyond that other end. Charming as all-get-out, and resembling Gregory Peck if that actor were French, Paillard, in his French cuffs, looks and sounds like someone who was born to, well, to Champagne.
And he was! He comes from a family line since 1704 of Champagne brokers and grape growers in Bouzy and Verzenay, grands crus villages. The Champagne region is in northeastern France and high, high altitude, perfect for high-acidity grapes. It's home to 300 Champagne houses, 140 cooperatives, and 15,700 vignerons, and sales are up a gazillion percent, according to the Comité Interprofessionnel du Vin de Champagne. (Well, not the gazillion part.)
Anyway, in 1975, when Paillard was 21, he went to work with his father, Rémy Paillard, a well-regarded broker who knew all the best vineyards--those with chalky, mineral soils and best exposures--and the people who farmed them. So, yep, Paillard did have a head start, but that shouldn't detract from what he's accomplished. I have the utmost respect for people who swim against the tide. Why be here if you're just going to coast along, right?
Worried that the growing purchases by large corporations of small, family-owned Champagne makers would soon result in uninspiring, paint-by-numbers Champagnes that Paillard sniffs were destined for supermarket shelves, he suggested the family open its own Champagne house, to make what they liked to drink. When his dad said no in 1981, Paillard, then 27, sold his Mark II Jaguar, borrowed some more money, bought some grapes and rented space to make Champagne, founding Maison Bruno Paillard.
"It is the kind of thing you don't do when you are older," he told me and three other wine geeks at a tasting of his wines in Manhattan a few months ago. "If it wears the name of a person, it must be made with integrity."
Today, his Champagnes are found in more than 420 Michelin-starred restaurants and in some of the finest wine shops. Although it is a Grande Marque, a "large brand," it makes fewer than 500,000 bottles, "about 1/50 the size of Moët & Chandon," he says, with about 75% of it exported to 40 countries. In 1994, he began buying property and owns 62 acres now, half grands crus classified. What he grows organically and sustainably is enough to meet half his needs. The rest comes from grape growers he's known for decades. "I was interested in wine that was proud of its roots," he says. The result are wines that were uniformly excellent—complex, beautiful, minerally and elegant. He does all the blending, using his nose. Since I have a preference for wines with some age on them, I was one happy camper!
A few more quick points before we get to his wines that are available in the U.S. market: Paillard says his was the first Champagne house to put the date of disgorgement on every bottle. This is the date, after the second fermentation during which the bubbles are produced through the introduction of wine, sugar and yeast, that the spent lees or yeast cells, are removed. The lees add complexity, character, and body. After disgorgement, the Champagne is topped off with the dosage, a mixture of wine and sugar, which determines the Champagne's style or sweetness. It is then sealed and aged for a while longer before sale.
The idea of selling a recently disgorged bottle, RD, sends him up a wall. He keeps his wines longer on their lees than the laws require to make them more complex. The blends have up to 50% reserve wines from 25 vintages, he says. These oldsters require careful handling. "Disgorgement is like surgery," he says. "The younger the patient, the shorter the recovery; the older the wine, the longer the recovery. Wine that hasn't had time to recover is just bad because it's in shock in the first few months." Putting the date of disgorgement on bottles "is my way of showing my customers that the wine has had time to rest."
And instead of using the term non-vintage, he uses multi-vintage because he says it more accurately reflects what's in the bottle.
Check wine-searcher.com; [email protected]; and wine.com for these Bruno Paillard wines. Verity Wine Partners (veritywines.com) handles distribution in the New York-New Jersey region. Prices vary:
Champagne Extra Brut Première Cuvée MV, suggested retail $50. Traditional three grape varieties, Chardonnay, Meunier, and Pinot Noir. Lovely pinpoint bubbles, comforting nose of brioche, lively citrus. A very satisfying Champagne.
Champagne Extra Brut Rosé Première Cuvée MV, $68. Beautiful pale pink, Pinot Noir and Chardonnay, "the amount of which remains a house secret," his press materials state. Just the slightest hint of strawberries. Swoon-worthy, and I'm not alone. It constitutes 20 % of the house's production!
Champagne Brut Blanc de Blancs Grand Cru comes in a clear bottle, $70. All Chardonnay, four years on lees, it was disgorged on July 20, 2014. Mostly from Le Mesnil and Oger. Divine. Structured. Precise. Citrus and minerals.
Champagne Millesime Brut Assemblage 2004, $84. Almost half and half Pinot Noir and Chardonnay sourced from nine crus. Elegant citrus notes, toast, with a little more intensity, the Pinot Noir speaking.
Champagne Millesime Brut Blanc de Blancs 2004, $90. Chardonnay, with toast, minerals, candied citrus, almonds. Heavenly.
Champagne Brut N.P.U. "Nec Plus Ultra" 1999, $185. This was on its lees for more than 12 years and spent 18 months convalescing after disgorgement. Gault & Millau, the wine guide, called it "a superb Champagne with strong character for connoisseurs." We all fell silent after the first sip. A meaty Champagne. Robust yet refined, great acidity. Profound.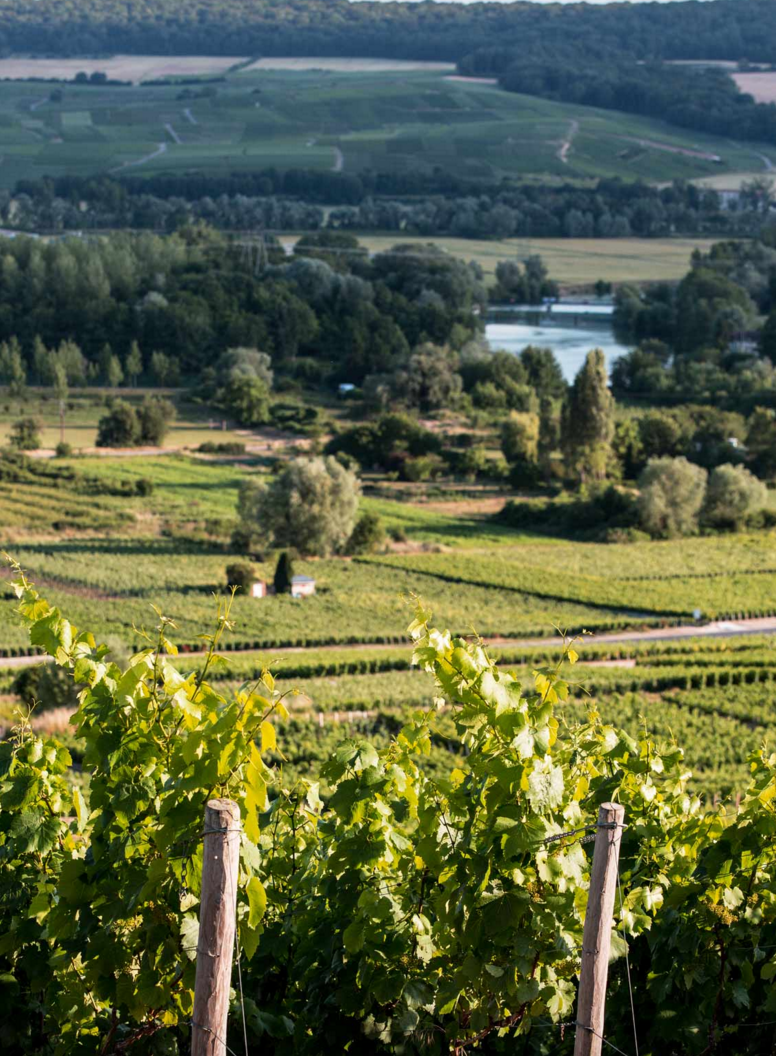 Now to more familiar Champagne houses:
"Champagne sells everywhere, the world over," no matter the ups and downs in the economy, Bill Terlato, CEO of Terlato Wines, told me recently when he was in New York. In May, Terlato Wines and Piper-Heidsieck announced a partnership in which Terlato would import and promote the Champagne house. So Bill Terlato was in the city for Piper-Heidsieck Chef de Cave Régis Camus's presentation on how he blends still wines, vins clairs, to make celebrated Champagnes. Terlato told me that when he'd come home from traveling for work on Fridays and his wife had been at home all week taking care of the children, he'd open a bubbly. It was their sweet ritual. "People are getting into the concept that it doesn't have to be a special-occasion wine," he says.
Charming and witty, Camus has been Piper-Heidsieck chef de cave, head of the wine-making team, since 1994 and is credited with reinvigorating the brand. He led us, with comments filled with history and geography, through tastes of Chardonnay, Pinot Noir and Meunier vins clairs and then the final glass of the "Assemblage Piper-Heidsieck 2014," the non-vintage Champagne, which will be released in 2018. While you'll have to wait for this one—I'll write later about that amazing process--the care with which Camus and his team crafts its line-up makes any of them, from $35 to more than $200, special. For decades we've said anything with Heidsieck on the label is a good bet.
Charles Heidseick was once owned by the same folks but no longer is. Cyril Brun, its recently appointed winemaker and lead cellar master, was in town in October to show its new vintage Charles Heidsieck Rosé Millésime 2006, the House's first vintage rosé since 1999. It was such a big deal that noted Champagne expert Peter Liem was on hand. (chilledmagazine.com/champagne-charles-heidsieck-rose-millesime-launches-at-the-nomad-nyc/)
And while it was a stunner, with that fabulous toastiness that age can bring, and a hint of red berries, I also fell for the Blanc de Millenaires 1995 ($170, wine-searcher). Who wouldn't? "Brioche and mushrooms, even the gold color is amazing. Honey, yeast, minerals, toast, oranges, lemons, nutmeg. A powerhouse of a Champagne. Serious minerals. An amazing bottle of wine. Soul-satisfying and head-banging," we wrote in our notes.
Champagne Taittinger Comtes de Champagne Blanc de Blancs 2006 ($198.99). We had our first Comtes in 1979. It was a going-away present from The Freds, our wine drinking friends and then-Miami Herald colleagues Fred Barger and Fred Tasker, the latter of whom in retirement still writes about wine for The Herald. The Chardonnay is rich, floral, nutty and finishes tighter than it started. Almost like two wines! A full-bodied wine. Tastes very much like the one we had all those years ago. Wonderful, delicious and approachable.
Also in the class of 2006 is the recently released Laurent-Perrier Brut Millesime, which is half Chardonnay and half Pinot Noir, all from grand cru vineyards. The weather was challenging that year and notes from most of the Champagne houses I tasted said it was a struggle. This wine is light, with hints of citrus and almonds. Sang with a variety of foods. ($60, wine.com)
We'd never heard of Armand de Brignac "Ace of Spades" Champagne, so when we were invited to the introduction in the U.S. of its new wine, a Brut Blanc de Noirs, we jumped at it. Ordinarily, I'll do quite a bit of research about a wine before going to a tasting but I just read the notes this time with the invitation.
Imagine our surprise afterwards when we learned that Jay-Z owns Armand de Brignac, which is made by the Champagne Cattier house, which was established in 1763 in Chigny-les-Roses, France. The man's got great taste, if anyone ever doubted it. The line of multi-vintage (or non-vintage) Champagnes, introduced in 2006, is sold in opaque metallic bottles, which, OK, are way over-the-top.
But the bottles are fun and what's in them is delicious, if you can afford it. The wine world is a snooty place and our not knowing about Jay-Z was very much like our tasting the wines blind. The Brut Gold, $300, comes in a gold bottle with pewter Ace of Spades labels, and it was a refined, toasty, citrusy, classy delight, made from Chardonnay, Meunier and Pinot Noir from Premier Cru and Grand Cru vineyards. I've had way more expensive wines that don't come close to it in quality.
The newest release, Brut Blanc de Noirs, was majestic and complex, with lemon curd, great acidity, walnuts and brioche. An awesome wine, truly, and at $800, it should be, right? I could just bathe in it!
Bernadette Knight, Armand de Brignac's chief marketing officer, says that the newest release was a blend of Pinot Noir, mostly from 2008, with some 2007 and 2006. It spent six years in the cellar, she says, and was disgorged about five months ago. About 2,900 bottles were made and it was first sold at Harrods, where it was a great success. It'll be mostly sold in restaurants, but if you have some pull…
Here's what Jancis Robinson had to say about it in October: "Nicely evolved nose. Pale straw. Intense, complex bouquet and yet still very fine acidity. Rather beguiling featherlight finish. Really quite a delicate wine, this unusually ambitious Montagne de Reims bottling. 18/20 points."
It's sold mostly in restaurants, the company said, but also at Sherry-Lehmann (Sherry-Lehmann.com), PJ Wine and Liquor (pjwine.com) and Wine Legend (winelegend.com).
My mother drove a Jaguar, which she left to our younger daughter. It's a beauty and something I would imagine would be hard to give up. So I asked Bruno Paillard whether he missed his Jaguar. "Oh, I've had many, many since then," he said. Well, duh!
Happy New Year!