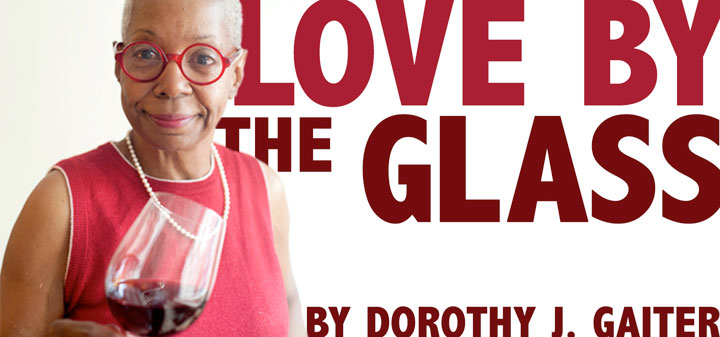 The last Saturday of February is Open That Bottle Night, a celebration of wine, memories and friendship that John and I founded almost 15 years ago. The idea is simple: All of us, whether we have one bottle in the house or 1,000, have that special wine that, for one reason or another, is just always too special to drink.
We may have brought it back from a wonderful vacation or it might be the last bottle of Champagne from our wedding or a gift from a sweet, departed friend. We always mean to open it, but weddings have happened, babies have arrived, graduations and bat mitzvahs have been held—you name it and yet those bottles have remained dusty.
Price is not significant. OTBN is about the memories inside the bottle. The important thing is to share those.
So all over the world, from Tacoma to Thailand, people have observed OTBN, sometimes with just one other person and sometimes with a small group of friends. Sometimes it's an affair with hundreds, as it is for the Bivona Child Advocacy Center in Rochester, N.Y., where it is the organization's signature fundraising event and has raised more than $1 million. Rabbis and ministers have talked to their congregants about OTBN and, in 2005, it was a $200 question on Jeopardy! Some restaurants waive their corkage fees that night.
This OTBN, on Feb. 22, I will be at France Magazine's OTBN celebration at iCi Urban Bistro in the Sofitel Lafayette Square (202-730-8701) in Washington, D.C. Since 2010, I've been wine and food editor of the magazine, which is published by the Washington-based, not-for-profit French-American Cultural Foundation. The Sofitel's executive chef, Franck Loquet, is preparing a four-course dinner for $55 plus tax and tip, with an optional $15 cheese course, for two seatings, at 6:30 and at 8:30. The restaurant's regular menu will also be available. I'll bring something French, of course, and will talk to diners about the wines they bring. (Yes, John will be there, too, as my date.)
Your wine doesn't have to be old, it just needs to be special to you. Sometimes people have opened new bottles of wines that they haven't had in a long time, but which bring back great memories. Our real point here is that you shouldn't wait for a special occasion, not even Open That Bottle Night, to open a special bottle. Make any day memorable by opening a bottle that has meaning for you.
However, if your OTBN wine is old and has been on its side, here's how to get it ready to drink at your home:
On Feb. 19, stand it up so that all of the sediment, if there is any, can sink to the bottom of the bottle. Be prepared to use a two-prong bottle opener because the cork might be fragile. If you need to, practice with less precious bottles. In case the cork does crumble, have a coffee filter handy to place in a carafe to catch the pieces. Otherwise do not decant, at least not immediately. (Whatever fruit there is left in an old wine might dissipate quickly with all that air.) If it's young and tight and you don't have hours to enjoy it —a shame—you might want to decant. And, of course, if it's irredeemably over the hill, have a back-up ready.
Now the most important step: Talk about the wine and celebrate it for what it is, not what it once might have been. Then later, tell us what you had and how your evening went at facebook.com/winecouple.
Enjoy!