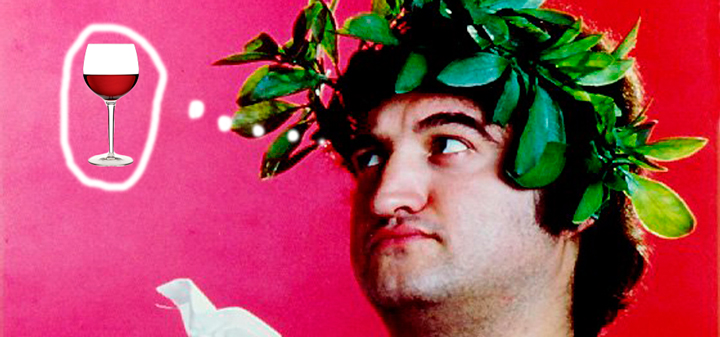 In a recent Forbes profile of Free Flow Wines titled "Thinking Outside the Bottle - Are Kegs The Future For Wine", much is said about the growing business of keg wine, focusing on the recent efforts of Napa Valley's suprisingly simple company founded by Jordan Kivelstadt and Dan Donahoe. How is it suprisingly simple? Free Flow Wines doesn't make, deliver, or even serve, well, wine. It simply provides the vessel, thereby banking on the fact that this is going to become a thing of sorts with winemakers and vineyards. Yet, however simple the business model might be, rules and regulations pose a complicated obstacle.
While keg wine or (from what would be most of our standpoints) wine on tap is not necessarily stop-the-press breaking-news new, the growth and evolution of it has made it increasingly present at restaurants and bars, especially wine bars that look to identify themselves by curating wine similarly to how craft brew hangouts curate beer, changing kegs out to keep "what's on tap" fresh and exciting. There is also the argument that the quality of kegs is more easily controlled and consistent than bottles and corks, as well awareness of the environmental concerns surrounding overflowing landfills. With a few ongoing relationships with a few big-time restaurants — nearly five years of hard work later — Free Flow Wines might finally have the boost they need to begin realizing operating profits. But despite the positive, forward-moving momentum, there are extensive rules and regulations involving the transport and shipment of wine. And, in addition, there are the money-laden attempts of powerful lobbiests representing the interests of wine and liquor distributors who have long profited on gaming the system for themselves.
That being said, thus far, it looks like they're the right team for the job to take on these rule and regulations and lobbiests. The founders are both soaked in wine backgrounds, and have together already overcome many obstacles put in their way. And the Free Flow Wines team is uniquely positioned to meet the increasing demand for a kegging company that has access to the expensive equipment and specializes in wine if the trend is to take off.
Nationwide developments would say that the trend is, indeed, taking off. Today in Colorado, Governor John Hickenlooper is signing a law that will allow winemakers to bottle, can or keg wines from other wineries. The law comes in response to excessive demad and will reduce the cost and environmental impact of shipping. This comes after the introduction of new federal rules that allow bulk shipment of wine for local packaging and distribution.
But everything isn't as simple as "more access." The laws that serve Free Flow Wines and other like-minded companies are points of concern for local shops that have benefited from previous rules and regulations that made it difficult for buyers to get select, out-of-state wines without going through them.
Be sure to read the entire story over on Forbes for more details on the rules, regulations, and lobbiests that stood and continue to stand in their way.