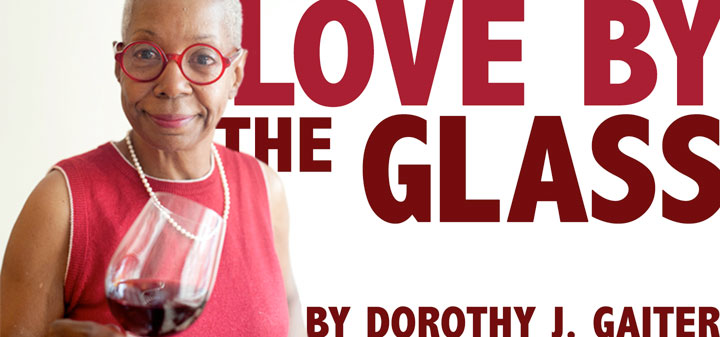 My daughters were small children when my husband and I began to write "Tastings," our wine column in the Wall Street Journal. Over the decade that the column ran, many of the milestones of their youth creeped into our articles. But even with printed documentation that they have, in fact, grown up, it's still hard to believe that they're now legally drinking age.
Yes, we did touch Champagne to their lips as they were born, following what we'd heard was a French tradition. With Media, now 24, it was Salon le Mesnil, a gift from Miami-based wine merchant Chip Cassidy, who taught us so much. With Zoë, who is younger by 16 months, it was Taittinger, our wedding Champagne, and it was from a split because John, this time, had to hide it from the hospital's staff. Philistines!
As girls grew older, they couldn't help but notice that John and I drank wine every night. They could recognize the scents of Muscats and Rieslings while still in elementary school and snickered when we said that Sauvignon Blanc can smell like cat's pee. When we had Sauternes—we laid down Chateau d'Yquem from their birth years—they stuck their fingers in it. As we'd hoped, they grew up viewing wine as commonplace and also, sometimes, incredibly special. Open to everything, both prefer bone-dry reds. They call from wine shops, seeking advice, and keep a few bottles in the apartment they share.
Still, we knew we'd crossed some sort of milestone a few months ago, when we tasted a wine and agreed that we had to buy another bottle to introduce our girls to it. It was Anne Amie Vineyards 2011 Cuvée A Amrita, an unusual white blend. There are 10 varietals in this wine from Oregon's Willamette Valley, from seven vineyards. Riesling, Chardonnay, Pinot Blanc and Viognier make up most of it, but the label didn't list any grapes. It did say this: "The name Amrita comes from the Buddhist equivalent of ambrosia, or a wine of the gods. Our Amrita is a unique inspiration each harvest, crafted from different varieties to be an irresistible, lightly effervescent, fruit-forward wine." And with that, John was hooked. He chose the wine for our picnic in the Pinetum, an area of Manhattan's Central Park that has the highest concentration of pine trees, 17 species. I chose the food.
With the first sniff, I was hooked, too. And then we tasted it. Oh my! It had hints of honeydew melon, white peaches, pears, lychees and green apples, all over a foundation of minerality. It also had a laser-focused purity and a lush, long finish.
The sustainably farmed winery is named after the owner's two daughters, Anne and Amy. We introduced it to ours a few weeks ago. They're still talking about it.