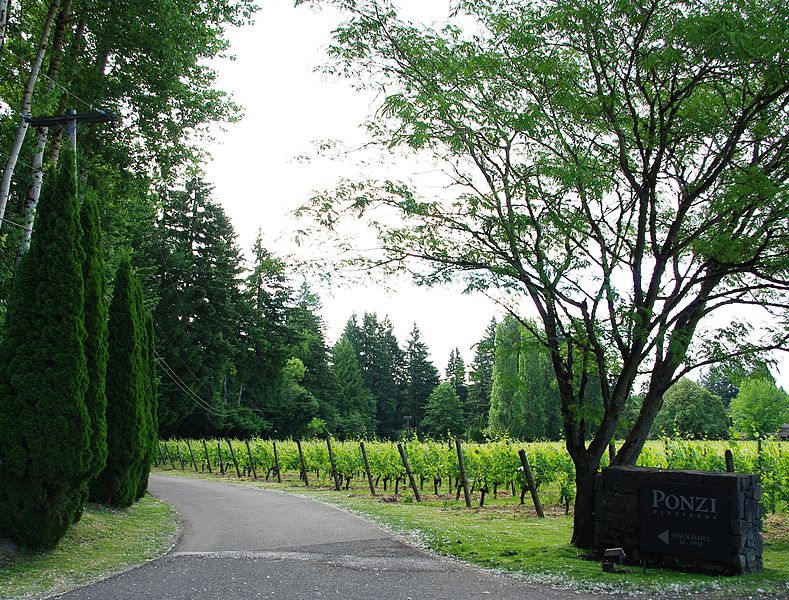 The second generation of pioneering Oregon winemaking families is making their mark in the Willamette Valley, and the story of Ponzi Vineyards is no exception. Vintners and sisters Maria and Luisa Ponzi, the former President and Director of Sales and Marketing and the latter as Winemaker, are leading the way and continuing to push for Pinot Noir like their parents, Richard and Nancy, have since the 1970s.

I had the chance to send some questions to Maria, who talks about the recently launched "Girls Night Out" dinner series, if people outside of Oregon are interested in more than just its Pinot Noir, working alongside her mother, and continuity at Ponzi over the last four decades.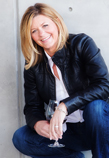 The "Girls Night Out" series of dinners is meant to highlight the accomplishments of women in both the wine and restaurant business. Do you find that the wine industry still has a "boys club" mentality?
It definitely depends on what part of the country you're in, but mostly I would say the wine (and food) industry has definitely made a turn for the better and broken out of the old boys club mentality. The world has finally realized women make some of the very best chefs and winemakers. We tend to have more discerning palates and the patience to deal with challenging wine varieties...like Pinot Noir.

When you travel around the country and the world, what questions do people have about Oregon wine? Are they solely regarding Pinot Noir or are people seeing (and tasting) the Willamette Valley beyond the region's iconic grape?
I believe Oregon Pinot Noir has finally (after more than 40 years!) found its way to some of the country's most prestigious wine lists. In more progressive markets, the Willamette Valley now enjoys its own category alongside the world's other great winegrowing regions. Pinot noir continues to be the main attraction, but for us, we have seen a tremendous interest in our Pinot Gris and stunning Chardonnays. The natural balance of fruit and acid in our wines is what makes them so remarkable and uniquely different from other regions.

Along those lines, I attended the Oregon Chardonnay Symposium earlier this year. Talk about where Oregon Chardonnay is today. What makes it distinct?
I am not the winemaker, but I can tell you, what I feel makes Ponzi Chardonnay so distinctive is this lovely balance of optimal fruit character and minerality that when gently crafted with reduced oak influence, results in an elegant wine that lingers on the palate. I find our Chardonnay somewhere between a Montrachet and a traditional domestic Chardonnay. It turns heads everywhere I go…our little secret.


What is a favorite memory of growing up on the vineyard?
As I get older, almost everything becomes a favorite memory. I've recently reflected on how fortunate I was to work alongside my hardworking parents and be a part of the beginnings of our state's wine industry, and what I feel was the birth of American Pinot noir. Probably my favorite memory is working next to my mother at the kitchen table, writing press releases and sending out marketing pieces. I learned so much from her savvy, creativity and drive. Family dinners with wine always at the center of the table; in the bottle and in conversation. Our parents were obsessed with Pinot Noir. Our lives completely revolved around it. Pinot Noir was the special child; our top priority.

What has changed the most at Ponzi and what still remains the same from the pioneering days in the 1970s?
Luisa and I remain as committed as we've always been. We never stop working. Difference is we now have families, more employees, more vineyards and more wine to sell to keep everyone happy. The family remains close and wine remains at the center of our lives. With the success of Pinot noir on a global scale, also comes global competition, which keeps us constantly thinking of ways to innovate with a keen eye towards our traditional roots of crafting a consistently high quality product despite vintage variability. Now Luisa and I are obsessed.