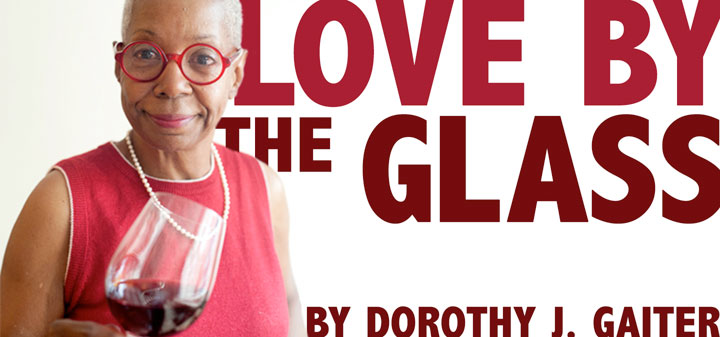 Don't call me Shirley.
Last week, we took four bottles of wine into Central Park for a picnic dinner and movie with our daughters and their sweethearts. Now, ordinarily that wouldn't be a remarkable thing to have pulled off, but for this fun evening, we had to smuggle in the wines. Officially, no alcoholic beverages were allowed, which was a shame. Dining under a huge moon with loved ones cries out for tasty wines.
Last year, we put our wine in plastic bottles and held our breath as a woman handing out bags for trash glanced at our picnic and waved us on with an "enjoy the movie." Once settled, we noticed glass bottles of wine everywhere. "Next year," we said.
But a few weeks ago, we noticed that the rules again said that no glass or alcoholic beverages were allowed. No one wants broken glass in a park and inebriated people are disgusting and disturbing anywhere they are. However, in three-plus decades of enjoying the park, we've never encountered a drunk visitor or a broken wine bottle. At the annual free concerts in the park, it seems that everyone is enjoying wine, a trend to be celebrated, right?
So we prepared for the free screening of the 1980 comedy "Airplane!" not by purchasing an alternative to wine but by saving plastic bottles in which to surreptitiously transport our vino. We decided on bright, inexpensive, simple whites for our humble, plastic vessels: two bottles of 2014 Kentia Albariño, from Gil Family Estates in Rías Baixas, Spain, $10.99 each; a 2014 Indaba Sauvignon Blanc, $8.99, certified sustainably grown in the Western Cape of South Africa; and a 2013 Vega Deo Sauvignon, from the Rueda region of Spain, $10.99. (Those are the prices we paid; they might differ at other stores.)
Beer or red wines might have been the more natural beverages to have with our barbecued ribs, brisket and chicken, but these aromatic and lively whites handled the rich sauces well and sang with the Manchego cheese that we had first. The Albariño, with 12 percent alcohol, a perfumed nose, mouth-watering acidity and hints of fleshy peaches and tangerines, was a great starter as everyone settled in on the area we'd claimed with three sheets. The always reliable Indaba Sauvignon Blanc, with its lime-grapefruit zing, had some unexpected complexity. And the Vega Deo Sauvignon had a surprising richness, some pepper and a long, mineral finish. It was my favorite of the night.
OK, full disclosure here. We have a little history of breaking rules in Central Park. No, not that rule! But when I was a reporter for The New York Times, John and I sneaked into the park and planted a tiny rose bush to commemorate our fifth wedding anniversary. We nourished it with water we carried in a wine bottle.
We tended that little plant with love and its single yellow rosebud grew larger and larger. On the day we expected it would open, we hurried to its side only to find that someone had taken it. Who would do such a thing? It was meant to be enjoyed by everyone who saw it. When I told my colleagues about the rose, one of them wrote it up as a Metropolitan Diary item. She included a Parks official saying we should volunteer for the Central Park Conservancy, which is charged with the park's maintenance. In honor of the Conservancy's 35th anniversary, this summer's film festival showed movies from 1980, like Airplane!
I do hope that wine drinkers don't pose a special problem for the park. I'd like to believe that we drink responsibly, in all ways that that word implies. The park is a wonderful resource for people who live and work in New York and who visit here, and all of us should treat it with care.
In a few days, it'll be Labor Day. Pick up these wines for your celebration if you can find them, and if you can't, look for some other inexpensive wines to enjoy. My number one piece of advice for getting a good inexpensive wine is to get a young one, from 2014 or in some cases, 2015s that are arriving from the Southern Hemisphere. Ordinarily, we wouldn't have bought the 2013 Vega Deo, but we'd never seen it before so we took the risk. As it happens, it was the winery's inaugural vintage. My second most important piece of advice is to skip inexpensive California Chardonnay. It will most likely not be light enough on its feet. You labor hard for your money and you don't have to spend a lot of it on a good wine.
For those of you who wondered, the only line that was recited in unison by the crowd was Barbara Billingsley's: "I speak jive." Hilarious, Bro!