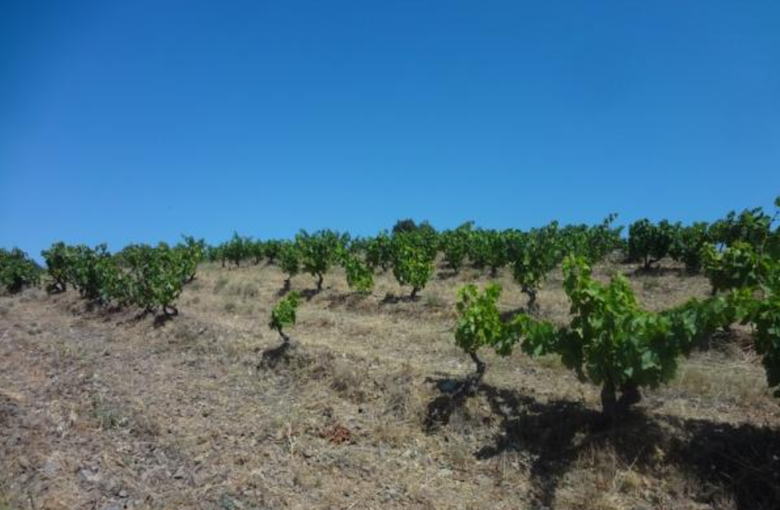 Calce, a small village between the Pyrenees and the Corbieres in the South of France, where mountains, sea and sky create incredible scenery, is home to some very exciting natural wines from Tom Lubbe and Matassa. Welcome to Roussillon; French but with a Catalan accent.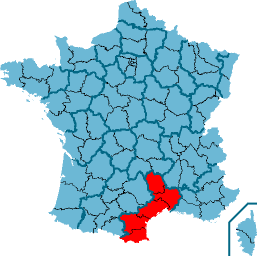 Roussillon is recognized in relation to the Languedoc, hyphened together into coexistence as one administrative region since the 1980s. Although these regions are thought as one, many winemakers, including Mr. Lubbe, point out that there are key differences in these regions that shape their wines. The regions are physically separated by the limestone massif of the Corbieres. The Roussillon is greatly planted on mother-rock and receives considerably less rainfall than the Languedoc. The Languedoc's richer composition of soils varies from chalk, limestone and gravel. Vineyards in the Languedoc are mainly planted along the coastal plains of the Mediterranean; in the Roussillon, they grace the narrow valleys of the Pyrenees.
The Languedoc has belonged to France since the thirteenth century, and the Roussillon was acquired from Spain in the mid-seventeenth century. Catalan identity is evident in the Roussillon, understandably when you consider that the region is closer to Barcelona than Paris. In fact, prior to the 20th century, Catalan was the main language in the Roussillon. In 2004, research conducted by the Catalonian government found that 65% of adults 15 and up could understand Catalan, 37% could speak it.
The Roussillon is a region where there is an abundance of sun and red wine. There is some rose and very little white. Grenache is the primary variety in reds and rose. AOC regulation enforces that at least three varieties are included in the reds, two cannot make up more than 90% and Carignan can not be more than 60%. If you don't want to follow these regulations, your wines are labelled Cotes du Catalanes. Tom Lubbe and Matassa are okay with that.
Tom Lubbe grew up in South Africa and made wine there for the only estate working exclusively with indigenous yeasts and very low yields in the late 1990s. Interested in Mediterranean varieties, he was led to the South of France and Domain Gauby, a three-month internship that first turned into three consecutive harvests with Gerard Gauby and later, in 2003, Matassa.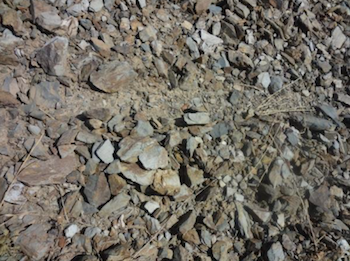 The vineyards at Matassa are certified organic and production and farming is all natural and biodynamic. Biodynamic is an alternative form of agriculture similar to organic but emphasis is on prevention rather than treatment; it follows very abstract concepts developed (as nine Preparations) by Rudolph Steiner. Various biodynamic techniques are used by Tom Lubbe like Preparations 500 - humus mixture filled in a cow's horn, left to decompose during the winter months and then reused as fertilizer during the following spring - and plant fermentations to engage and nourish the soil. The vines are cared for by hand and harvested early at very low yields. Pressing is done by foot and natural yeast fermentation is encouraged. The soil is primarily composed of schist and marl, but some small vineyards are composed of granite.
The wines of Matassa are unique and very different from what you might associate with the region. The wines are balanced and show a very moderate alcohol content. There is ripeness and nice warm-climate fruit but it is contrasted beautifully by the acidity in the wines. There is great emphasis on concentration and minerality in these wines. Tom Lubbe works with traditional Catalan varieties: Carignan, Grenache, Grenache Gris, Macabeu, Muscat d'Alexandrie, and Muscat de Petit-Grains.
WINE FROM MATASSA
Cotes du Catalanes Rouge 2011: 112-year-old vines of Carignan with white varieties, some vintages, like the 2010, is 100% Carignan. It is grown on marl and granite soil, pressed by foot, it spends eight days on the skins, ages for 20 months and receives a light filtration, but no fining. The wine displays a beautiful floral nose of violets and cherry, a light hint of tar, and dried roses. The palate is balanced with a medium body, with cherry and juicy plum flavors, a touch of earth, herbs and a spicy finish. A very elegant wine that can age.
Cotes du Catalanes Cuvee Romanissa 2011: Romanissa or place of Rosemary. 90% 85+ year-old Grenache Catalan, 10% Carignan. From schist and slate slopes, it is fermented with indigenous yeasts, malolactic fermentation is completed in French oak, 228 and 500-liter vessels. The wine ages for 24 months and receives a light filtration, but no fining.
Matassa Blanc Cuvee Marguerites 2011: Named after Tom Lubbe's wife's grandmother, one of the last people there to speak Catalan as her first language. Viognier and Muscat Blanc a Petit-Grains. Intense aromas of flowers and passion fruit seduce in this poised and texturally generous white wine, very old vines and fermented in concrete.
--
Grape Collective sent a series of questions to Tom Lubbe via email: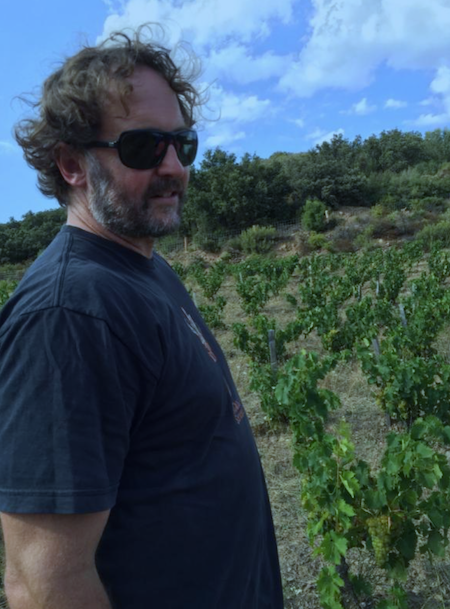 How did you get into winemaking?
Mostly by accident, partly by intention. Infuriated by what I was tasting in South Africa circa 1997, I asked the one person I could find using natural yeasts if I could do a harvest with her and the rest is (my) history...
What is your philosophy of winemaking?
Keep things as simple as possible. Grow grapes naturally (organically), pick them at the right time. Don't add things to the wine. Let the wine settle as it should, bottle carefully. Hope for the best. Drink my own wine.
Please tell me about your terroir and what brought you to Roussillon.
While I was working for the aforementioned South African; Louise Hofmeyer at Welgemeend, I realized that to make the wines I wanted to make (ie, not just naturally fermented but additive free) I needed to learn more about growing grapes organically, soil life, etc. Louise suggested I do a vintage at Domaine Gauby in the Roussillon as I wanted to see grapes growing in a hot, dry climate, not Bordeaux or Germany which were go-to destinations for many South African winemakers at the time.
The terroir of Calce, in short, is old vines on mother rock, with a very low rainfall (of the 16 vintages I have participated in at Calce only five have been over 400 mm for the year). This has led to a keen interest in soil life and organic matter, not in irrigation. The fact that the rocky vineyards are often surrounded by garrigue, the aromatic scrub, also helps, both in soil health and my own sense of well-being further comforted by beautiful views of sea and mountain.
Do you consider your wine to be a "natural wine?"
Yes, absolutely and unashamedly.
How do your wines compare to traditional wines from Roussillon?
Difficult to say as there is not much traditional (historical) dry stuff one can try. One domaine which has some dry reds (mostly Carignan) and whites (mostly Macabeu) from the '70s and '80s (Domaine Vaquer) which are low alcohol (11 -12.5%) and these wines drink beautifully. There is a lot of Vin Doux "Naturel" around (sweetish fortifieds) but they have nothing to do with what I do.
How do French wine consumers characterize your wine?
I don't think that I can really characterize the French consumers! They seem to like my wine a lot in Paris but not so much elsewhere. Toulouse more and more. Locally one or two restaurants defend what I do with with passion but I suspect most of what they sell is drunk by tourists. Bless them. I still export around 90% of my production and usually sell as much wine in Italy as in France!
What do you think of the AOC?
Nothing at all.
What does the future hold for Matassa and for Roussillon viticulture in general?
The up and up all over! It has been an amazing 15 years (or so) to be involved in the Roussillon (or Northern Catalan) wine scene. When I started at Gauby in '99 they were the only organic estate (40 hectares), everything else was chemical and made at the cooperative. Now there are at least seven estates working organically around Calce with over 200 hectares being farmed naturally. At that time there were over 60 co-ops in the region (Pyrenees-Orientales), now there are eight. Safe to say that times are a-changing and not always for the worst. The Pyrenees-Orientales is now the region in France with the most hectares in organics right across agriculture including vineyards, fruit farming, vegetables, livestock, etc, and this is increasing happily. The quality of produce is great, and living here we know where most of what we eat came from, and by whom it was farmed. It is a good place to be!
For Matassa, no plans of world domination but I will be planting some vineyards over the next five years. We have a lot of our vineyards 80 years plus, so it would be nice to plant some stuff for the future. Half a hectare of Cinsault (there is almost none left in the region) this spring and then next year a mixed half hectare of Grenache Gris, Noir and Blanc and so on.