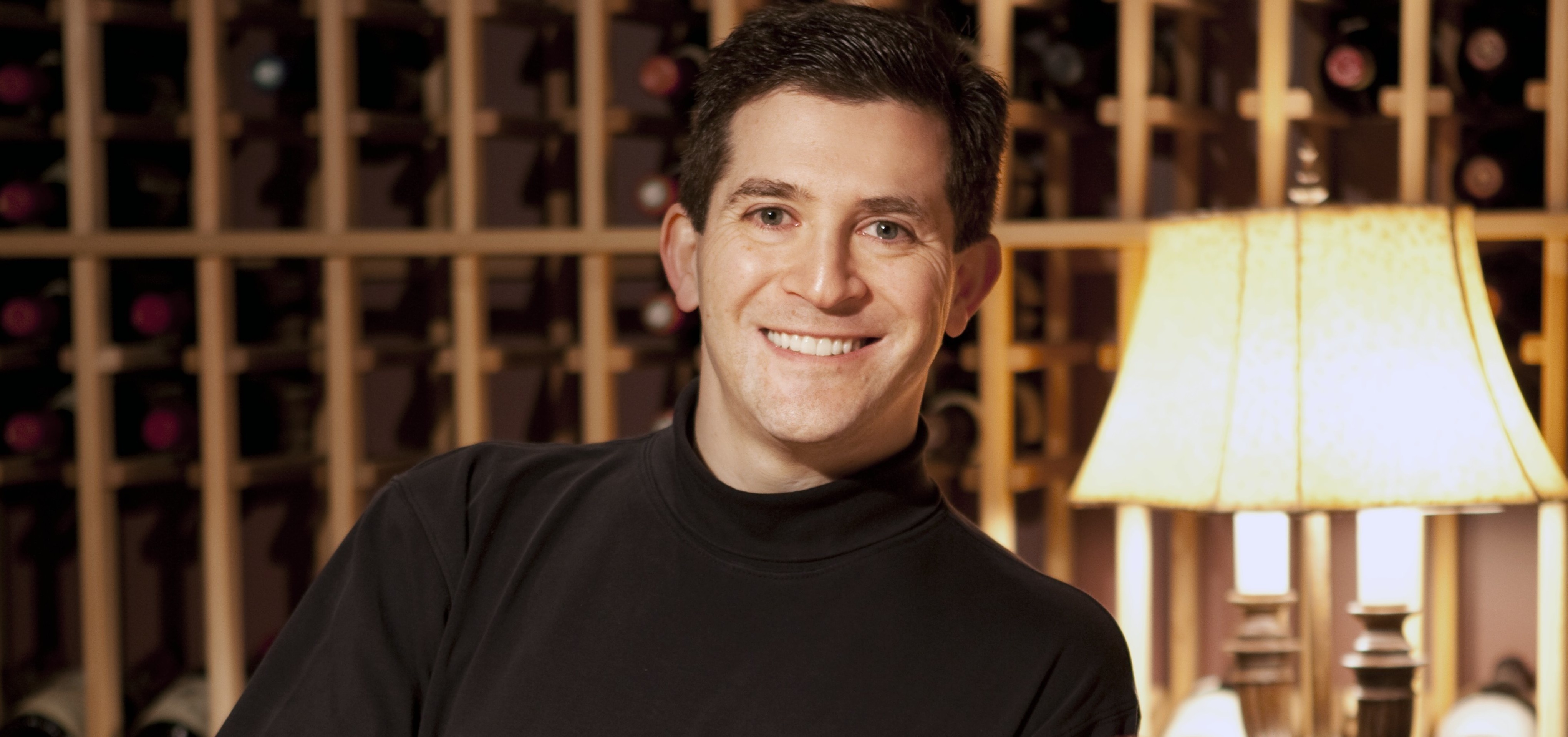 Eric LeVine is the founder of the online wine database, CellarTracker. Since 2003, CellarTracker has grown to become one of the most comprehensive and thorough wine databases in the world. It has over 285,000 users with entries for close to 40 million bottles, and nearly 3.8 million wine reviews from all across the globe. Users are able to enter their tasting notes and prices for different wines into the database, which then help guide other users in choosing the right wine to drink and buy. By connecting aficionados everywhere, it has become a significant and influential social media tool for the wine world. CellarTracker has been featured in the San Francisco Chronicle, and the Wall Street Journal.
BACKSTORY
After graduating from Harvard University with a degree in history, Eric LeVine embarked on a career with Microsoft as a computer programmer in 1992. It was during a trip to Tuscany in 1999 when LeVine took part in a wine tasting that changed his life forever. Eric reveals, "To this point, wine was something I enjoyed but of which I was largely ignorant. I had always wanted to take the time to learn, but I found the topic to be hopelessly intimidating. I was blown away by the wines, most of all because they were made from essentially the same grapes (or clones of them) within a fairly small region. However, each wine had a thoroughly different personality due to varying environmental factors (terroir) and winemaking differences. I was officially intrigued, and from this point onward I devoted myself to learning more about wine and collecting with fervor."
During a break from Microsoft in 2003, LeVine created a very basic web-based system to manage his ever-expanding wine collection. He showed it to some of his wine-loving friends who were very enthusiastic about the idea and eager to track their own growing collections of fine wines. They soon became obsessed with sharing their wine notes with each other and LeVine says, "It became apparent that if three people could get something out of this, so could three hundred, three thousand or three million." By 2005 LeVine left his position at Microsoft to spend his time working on CellarTracker.
OF NOTE
CellarTracker has a donation option that allows access to a number of services through CellarTracker's association with other online wine resources, such as Stephen Tanzer, Wine Market Journal, Jancis Robinson, Burghound, Sommelier Journal, and New York Cork Report. LeVine explains, "My payment mechanism on CellarTracker is entirely voluntary. I recommend -- based on the size of your cellar -- how much you ought to pay on an annual basis. But people can write in any value they want. So, some people pay $10 a year and some people pay $500 a year. It is up to them. The whole idea being that I want to build a life long experience with these collectors, knowing that the longer they use the site the more valuable it would be."
PERSONAL
Eric LeVine lives and Seattle with his wife Suzi and their two children. He enjoys mountain biking and snowboarding and would like to travel to the Rhone Valley and Bordeaux. He tries to drink wine every day and calls 1982 Chateau Pichon-Laland his favorite.
NO JOKE
On his education at the prestigious Harvard University, LeVine reveals, "I was studying computer science and I loved the computer part and I hated the science part. I just didn't have the maturity or the patience to deal with the math ... so I ended up studying history in order to avoid doing the impossible which was flunking out of Harvard."
VITAL STATS
FULL NAME: Eric LeVine
DATE OF BIRTH: 1970
NATIONALITY: American
OCCUPATION: Founder of CellarTracker
UNDERGRAD: Harvard University
RESIDENCE: Seattle, Washington