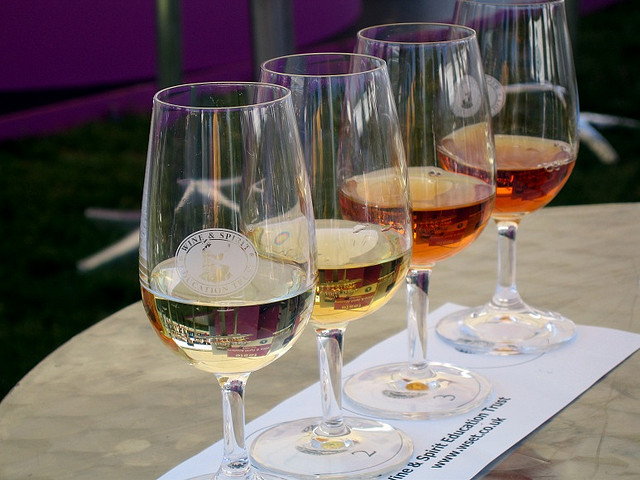 The back of a wine label can sometimes read like a Dr. Seuss book. Nuanced flavors searched for in the cave of a wine glass by noses not quite as good as a dog's nose, but no doubt a nose more adept than the average wine drinker, can make someone settling down for an after-dinner drink feel like they are missing something important.
Matt Kramer, Wine Spectator columnist and author, wrote in his book True Taste: The Seven Essential Wine Words, "Flavor descriptors have nothing to do with judgment. What you can find doesn't necessarily correspond to what you conclude."
Yet those characteristics play a large role in the choice of a wine that properly pairs with an occasion or a meal. Certain characteristics can define a wine by type, region and even vintage. A good sommelier can take a vague description of the type of wines a person likes and narrow the choice down to a couple or even a single wine.
Morgan Harris, Advanced Sommelier and instructor at American Sommelier Association, drifts toward recommending a Chablis for a refreshing wine that "you can drink at any point and it won't screw your day up."
Chablis is made from the Chardonnay grape in the northern-most district of Burgundy. The soil is packed with tiny oyster shells. The climate faces biting frosts, and the wines are tart, relatively high in acid. For Harris, the draw to Chablis lies in the mixture of savory flavors as well as tangy.
A good Chablis, said Harris, will be crisp, with citrus and apple. It will also be creamy, like a lemon cream. Great Chablis, said Harris, will also have a lot of salinity. Not marine salinity, but sea spray salinity.
"They're complex, but subtle," Harris said. "They won't hit you in the face like 'Wow, that's a lot of flavor,' like a California Chardonnay."
Chablis pairs well with chicken dishes or by itself, but it isn't the wine for people who like flashier wines focused on intensity.
Christian Gourdin, certified sommelier and instructor at Sommelier Society of America, suggests a Sonoma County Pinot Noir for a powerful and medium-plus alcohol wine. Pinot Noirs from Sonoma County have lots of fruit, lots of spice, but are also well balanced with a long finish, Gourdin wrote in an email.
The Sonoma wine region, pinched between Napa Valley and the Pacific Ocean, has a diverse landscape with cool, fog covered nights
and daytime temperatures in the 70s. Wines with a similar flavor, wrote Gourdin, are Oregon Pinot Noirs from the Willamette Valley and Pinot Noirs from Central Coast California. But a large draw to Sonoma is the environment as a whole.
"On a recent trip to Sonoma/Napa I fell in love with the terroir, the people and the lifestyle," Gourdin wrote. "This has a major influence on my appreciation of the wines. I met so many humble winemakers who consider their work half-artist, half-scientist. When you understand the land and people, you appreciate the wine."
Sonoma Pinot Noirs drink well alone, but pair well with barbecue hamburgers and herb crusted lamb chops, wrote Gourdin, and are versatile enough to pair with almost anything.
While words like "black tar" and "dirt road" may not help the average wine drinker find the right wine, a lengthy description paired with a knowledgeable sommelier can lead to a wine that is just right.
Read Barbara Sturgis' article on Chablis.
Also, Joyce Lin's article on the Mâconnais.