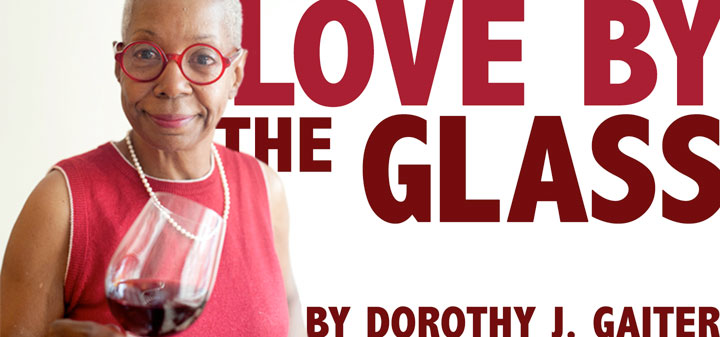 So you've been living with your New Year's resolutions for a little while now. How are you doing? I know. The nobler ones require more than several days to show even the slightest bit of progress. The simpler ones may seem frivolous if you've checked them off as "done" already. Here are some wine-related suggestions that will be fun to keep:
Try a wine from a different state. With wine produced commercially in every state in the U.S., it's easier than ever. Help support small businesses, get out of your geographic ruts.
Go to a wine tasting (see some posted on this site)
Take a wine trip, domestic or overseas.
Take notes. Contemplate what you're drinking, be in the moment.
Drink more wine. Forget resveratrol. Drinking in moderation is good for you because it forces you slow down and really look at and listen to the person sipping beside you.
Try two similar wines, side by side. Not that long ago, we found two dry, white, Spanish muscat-based wines that were real revelations: Botani Moscatel Seco from Jorge Ordóñez & Co., and Juan Gil, Dry Muscat, both from 2011. The muscat grape is often used in sweet or fortified wines or sold as table grapes or raisins. These wines were fruity yet dry and their heady perfume and zippy acidity will put a spring in your step.
Juan Gil, in Jumilla in southeastern Spain, is known for reds, from Monastrell (Mourvedré). According to the winery, this is the first dry wine made from 100 percent Moscatel de Grano Menudo sold in the Jumilla appellation.
Botani was first made in 2004 by Austrian dessert winemaker Alois Kracher in a joint family venture with renowned Spanish importer Ordóñez. In 2008, after Alois died, his son Gerhard became the winemaker. Ordóñez's sister, Victoria, is general manager. The Botani, from the Sierras de Malaga classified area, is made from an organically grown muscat variety called Muscat of Alexandria, less aromatic than the small grain muscat. The Botani also is more honeyed and textured than the Juan Gil, which was bright and had juicy flavors of every citrus imaginable. Both were stunning and beguiling, defying the sweetness suggested by their aromas to reveal a delightful dryness on the palate.
Not a bad resolution: Taste before you judge.