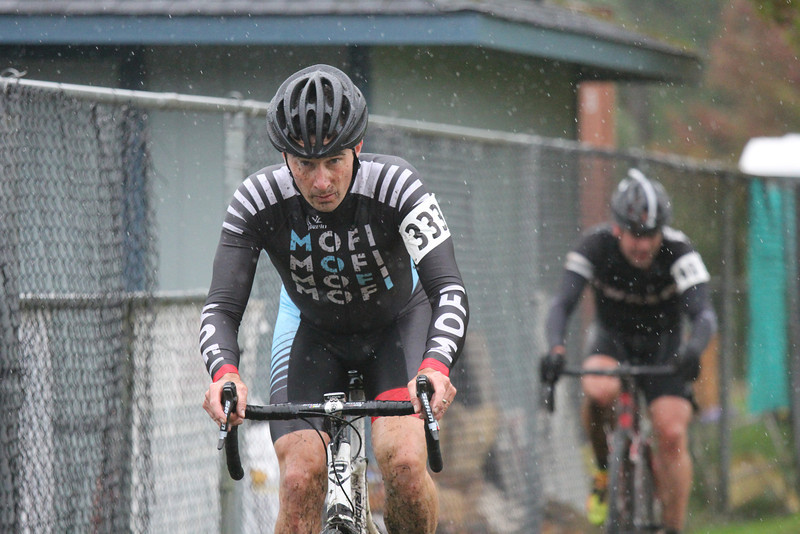 Our SpeakEasy series of blogger interviews rolls on, literally, with Clive Pursehouse on two wheels. This enthusiastic cyclist, doting father, and sustainability professional somehow manages to find time for his blog, the Northwest Wine Anthem. Covering Washington, Oregon, and occasionally British Columbia and Idaho, you'll find out Clive is not a word-mincer. You might enjoy his "Friday Finds" not just for their friendly price, but also these posts are liberally peppered with musings on popular culture, sports, movies, literature, and more. My questions, and his answers, follow.

You're the Administrator for Sustainability Education at the University of Washington. When you visit wineries, do you have your work hat on? What kind of education/initiatives around sustainability is the wine industry taking that you applaud? What more would you like to see wineries doing?
Sustainability is about healthy environments, thriving economies and social equity. There's an organization that really stands out for me called ¡Salud! in Oregon's Willamette Valley. They provide healthcare, social services and educational outreach to seasonal vineyard workers and their families for free. It's a super supportive environment and it builds upon itself, by word of mouth. Workers are often weary of red tape and bureaucracy and Salud cuts through all that to get to them.
From an environmental standpoint there are some good things going on, one certification that comes to mind is Salmon Safe in that it's concerned not with the vineyard per se but practices that could have downstream impact. It's the realization of our interconnectedness that is the lynchpin in sustainability.
If there were one thing I'd like to see more wineries doing, it would be moving away from heavy glass. Heavy glass drives me crazy. Talk about superfluous, this is just a bauble; let's ditch the heavy glass folks. More weight equals more fuel needed to ship that freight equals a bigger carbon footprint. There's no reason for this.

Talk about your recent visit to Detroit as part of your volunteer work for the U.S. Green Building Council. What were your impressions of the city from this perspective?
Detroit is an interest case study in sustainability if you look at it historically. The city was a small industrial town that basically exploded over night. It became a city of two million by 1950 on the boom of the automobile. It was a lesson in unsustainable growth. The infrastructure wasn't there, and there wasn't density like you see in New York City or Chicago. People didn't live in high rises or apartment buildings, manufacturing workers were making serious bank and they all built single families homes. The city's neighborhoods grew like wildfire. Detroit was a kind of banana republic; the idea of a country whose economy is built on a single commodity.
When the auto industry started shrinking so did Detroit. It's bad now, from a development point of view. There are whole blocks of the city that are mostly overgrown, or they may have one or two houses in them. I feel a sort of kinship for Detroit in that I come from Pittsburgh, a city that had a huge boom with the steel industry but has downsized, recovered and is thriving. There are some amazing green solutions being proposed there and Detroit has so much vacant urban land it may become the world's largest urban farming community, which could be a very good comeback story.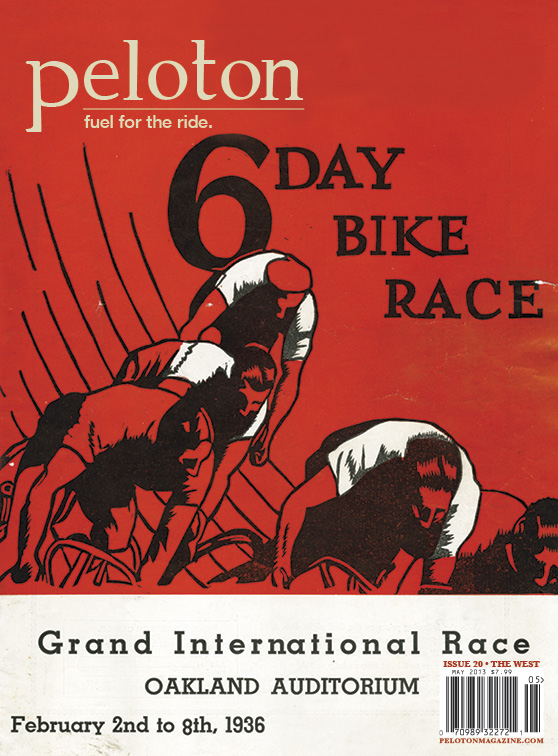 What's it like writing about wine for cycling magazines? Are you turning your cycling colleagues into wine enthusiasts?
It's an interesting space, because you don't have to get too technical. My idea was really to combine my two hobbies. Peloton magazine is a road cycling lifestyle magazine and there's a beauty and artistry in bicycle racing just as there is in wine. I think for the wine industry it's important to be imaginative when it comes to exposing people outside of those "in the know" about wine already. It's an entirely new audience and one that appreciates the finer things.

You mainly commute to and from work by bicycle. What tips do you have for people who are leery of the idea and could use a little encouragement?
Don't worry about what you wear or what kind of bicycle you've got. I think people can be just as comfortable riding in their street clothes or a rain coat as anything else. There are tons of great statistics about the health of people who ride a bicycle instead of commuting by car or bus. Productivity, stress levels, weight loss, no gym fees, what's not to love. I always tell people who are interested in commuting by bicycle to use what you have now and if it's something you're going to commit to in terms of upgrading your gear, give that a year, always carry a spare tube and a frame pump and spend good money on quality tires and lights. Wear a helmet; always.

I'm giving you an unlimited (hypothetical) budget for the ultimate wine and cycling trip. Where do you go and why?
I'm going to Northern Italy without a doubt. The beauty of the history and legend of professional cycling is in the mountain passes of the Alps and the Dolomites. In Northern Italy you've got wine regions like Piemonte, Veneto, Alto-Adige, Friuli the list goes on and on. I'd want to do some of those classic climbs like Passo Stelvio (which is the second highest paved mountain pass in the world) with its forty-eight switchbacks, Passo Gavia and Passo Mortirolo. I'd have to balance some really hard riding with some leisurely paced days in the vineyards and amazing dinners each evening. Also, espresso.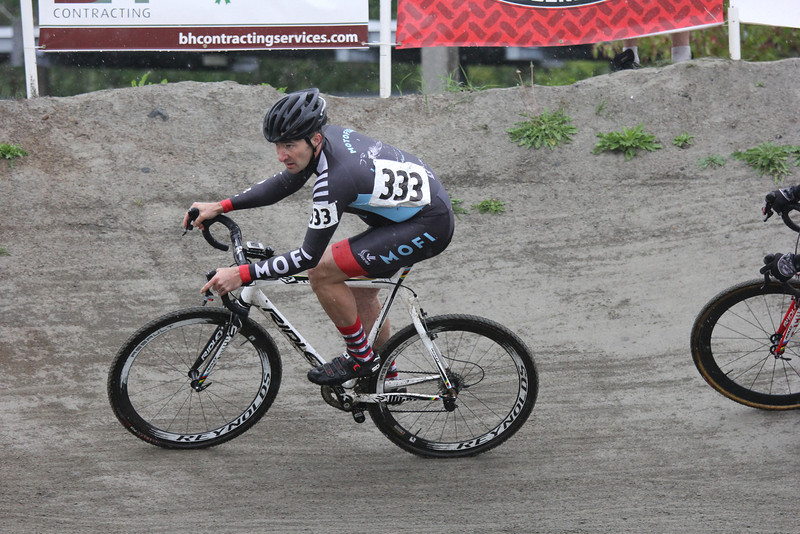 Regarding The Northwest Wine Anthem, you state, "The goal is to be fun, informative and on occasion slightly controversial." Can you give an example of your pot-stirring and the reaction you got?
You know, we've gotten pretty lazy in the controversy department. I think we did a couple things early on with Pinot Smackdown and I went after Steve Heimoff pretty hard one day for what I believe was an abuse of logic. I have an MA in Philosophy and disagreed with that. Each week, mostly, I do a Friday Find, it's a wine under $20 from the Northwest and in one I just wrote that I didn't think very much of Ken Kesey, the writer, and man, I got some nasty comments for that one. I thought I laid my argument out pretty well, I also said I didn't like Hunter S. Thompson but Kesey is from Oregon and that really struck a chord. A reader basically told me they weren't going to read my blog anymore.

Now that you've become a father you are quite a reader of children's books. What are a few that you and your daughter enjoy?
There are some great children's books out there my daughter is partial to most books about Pirates or Dinosaurs. Ladybug Girl has a whole series of books she likes, and right now it's this book called Who Goes There? It's about these two mice that have a nest in the same tree but don't know it. My favorite book to read her is actually Cat in the Hat. I do the fish with a British accent and Cat in the Hat sounds like Bill Clinton, at least that's what I'm going for. She loves that.

Give me some under-the-radar picks for wineries in Oregon.
My first love in Oregon is the Pinot Noir from Anam Cara, you've heard me say that before. Staying in Oregon, I would like to bring everyone's attention to Minimus wines, and a really creative cat named Chad Stock, he's doing some imaginative things that are worth looking out for. Since we've talked about cycling so much I'll add John Grochau of Portland and Grochau Cellars to the list, John is a Cat 1 elite level road racer, super-fast; he uses a lot of whole cluster fermentation in his Pinots, structured and really pretty.
[THE TIPPLER TEN: CLIVE'S PICKS FOR EATING AND DRINKING IN SEATTLE. AND, YES, TERIYAKI IS ONE OF THEM.]

Who inspired you to start writing about wine? And cycling? How do see the intersection of the two?
I started writing about wine because of a guy named Josh Gana who used to run The Oregon Wine Blog. At the time he was living and working in Oregon and was looking for someone to cover Washington for him. We were at a work related dinner, I had brought a Washington Syrah and he remarked that it was a nice wine and would I be interested. It kind of grew from there. I wrote for The Oregon Wine Blog for two years and my blog The Northwest Wine Anthem has been going for over three years now. It's always good to start a non-paying venture right when you have an infant, by the way.

I read a lot about cycling, when it comes to my hobbies the bicycle is definitely my first love, I race cyclocross and road competitively, some days anyway, at the club level. Over social media, I just started talking with folks. I saw Peloton Magazine had some wine related content, it was fairly basic and I just thought I could take it to another level, inject some insight into the wine side and tie it into cycling.

For the Peloton readers I think it's been a match because really cycling and wine share the same motherland; it's Europe, it's the Old World. There's definitely a kind of romance for us racing and riding over here for places like those Alpine passes, Belgium, the Italian, French and Spanish grand tours. So the way I have taken this, wine is really one more way for us to celebrate and experience that culture that we romanticize. It's really a great fit.