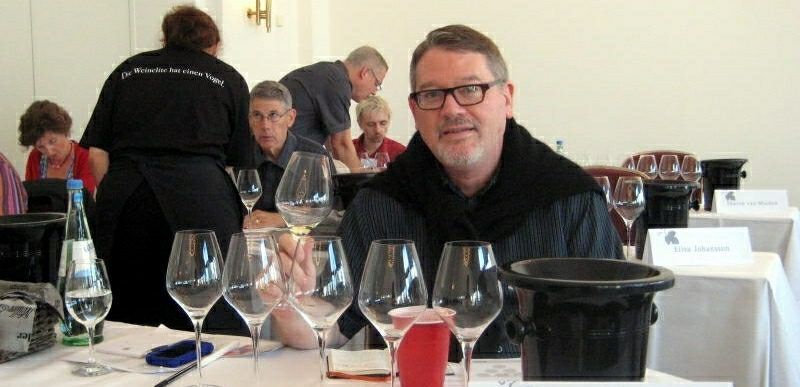 You just need to head to CellarTracker to find out how serious Richard Jennings is about wine, to the tune of 40,000+ tasting notes. If the site was a physical repository, Jennings would have his own wing. In the latest edition of my SpeakEasy series of interviews with online wine personalities, I chat with the man behind RJ on Wine about the most exciting wine region in California, avoiding palate fatigue, sweet 100 point wines, how to be an effective negotiator, and reflections on the development of the Wine Bloggers Conference.
You recently got to immerse yourself in the winegrowing areas of Santa Barbara County. For those only familiar with Napa and Sonoma, what makes this part of California unique? What wines or wineries should wine lovers put on their radar?
For me, Santa Barbara the most exciting region in the state these days, based on the ways in which many winemakers there are focusing deeply on terroir, which includes some of California's coolest growing regions. I am working on an ebook covering the area's wines that I plan to keep updated, once it's available, so I try to get down there every few months.
The county's diverse winegrowing region begins about 20 miles north of the city of Santa Barbara and includes the ocean wind cooled and moderated Santa Rita Hills and Santa Maria Valley appellations. I love cool climate Chardonnay, Pinot Noir and Syrah, and delicious, ageworthy examples are coming out of these AVAs and neighboring vineyards.
Some of the best producers to look for from these appellations include Alma Rosa, Bien Nacido, Brewer-Clifton, Chanin, Deovlet, Foxen, Longoria, Melville, Qupe, Rusack, Sanford, Samsara, Storm, and Tyler.
There are also warmer regions here that specialize in wines that take advantage of their particular climate and soils. Ballard Canyon is a new AVA in the center of Santa Barbara County that is admirably focused on aromatic and minerally Syrah (think Jonata, Stolpman and Larner among the producers here). It is, in fact, the country's only appellation focused on Syrah. Happy Canyon of Santa Barbara is the area's warmest region, at the county's eastern edge, where terrific wines based on heat loving Bordeaux varieties are being made.
Santa Barbara happens to be blessed with great pioneering winemakers like Richard Sanford, Richard Longoria and Ken Brown, who are still active and have long mentored newer producers. There are also an increasing number of very talented younger winemakers, including transplants from South Africa and Sonoma. The culinary scene in the towns dotted around this spread out region is also burgeoning, so there's lots to taste and enjoy if you get a chance to visit here.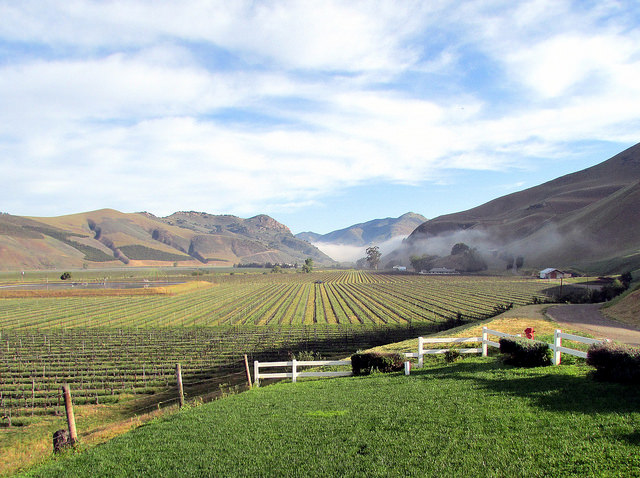 Bien Nacido Vineyard. Photo Richard Jennings.
You've got over 40,000 tasting notes in CellarTracker, so it's probably an understatement to say you taste a lot of wines. What are your strategies to keep your palate fresh when you are judging wines or at a comprehensive tasting that involves a large amount of wine in a relatively short time frame? Is there a limit to the number of wines in a day or a sitting before you feel complete palate fatigue?
Large survey tastings are grueling, as is serving as a judge for wine competitions. I trained myself to get the most out of big tastings because they were opportunities to learn more about a region or grape variety. As a wine writer starting out, they were among the few opportunities I initially had to do that.
I worked at it, slowly expanding the number of wines I could taste, spit and take useful notes on, over a period of many months. Eventually I was able to handle tastings of 125 to 150 wines and still make sense out of them, using what I tasted to identify trends and winners.
I don't wish tasting at this pace on anybody, though. To try to taste upwards of 100 or more wines a day is a double marathon of tasting—perhaps it should be an Olympic event—but it's immensely tiring and takes a lot of stamina, not just in terms of wear and tear on the palate. If you're going to go for it though, I recommend finding out all you can in advance about what's going to be poured, so you can plan what to focus on. If the tasting is long enough, it's always ideal to start with whites and lighter wines and end with more tannic and heavier wines. Not all large scale tastings easily accommodate that approach, however.
You can extend your palate by drinking a few sips of water after tasting several wines. Chewing a bit of plain bread can also keep you going into the next 20 or 30. Nonetheless, when everything starts to taste the same, or it feels like the roof of your mouth is bleeding or that the enamel has been stripped from your teeth (as has happened to me at major tastings of dry German Rieslings, with their intense acidity), you've gone too far. It's then time to put down the glass and start the recovery. At that point, only rest and a cold beer can help.
Personally, after several years of tasting an average of 7- 8,000 wines per year. I've sampled and compared enough of the world's finest and lesser wines so as to have a strong base for analyzing and rating whatever I'm tasting. My focus now is on a more limited universe of truly characterful wines that I recommend to consumers who are looking for the best wine experience they can have for a reasonable about of money.
I've also reprioritized losing weight and getting fit. How can I demand balance in wine if I'm not trying to achieve it in myself? I still taste samples at home and set up and attend very targeted tastings. For now, though, I have cut way back on the big survey tastings and am turning down wine judging invitations.
[Jennings' Ten Spots For Food and Wine in the San Francisco Bay Area.]
Looking at your top-rated wines on CellarTracker, those achieving the 99-100 point pinnacle, there are a surprising amount of fortified wines, particular Madeira. Do these wines get enough praise for how exceptional, and exceptionally long-lived, they can be? What is holding back more wine lovers from enjoying these wines on a more regular basis? Is it sweetness?
The answer is that these wines--which represent only a very tiny percent of the wine made in Portugal's Douro region or on the island of Madeira, based on grapes only from the long identified very top vineyards in particularly good vintages—are still under appreciated, especially in the case of Port. Top vintage Port represents about 1% of the region's production, so it's the equivalent of first growth Bordeaux or the greatest Burgundy grand crus in great years. Vintage Madeira is even rarer, and typically takes decades to be ready to drink.
People are understandably interested in lower alcohol wines, and I can hardly blame them for that. Fortified wines like Madeira and vintage Port run 17 to 21% alcohol, as compared to 12-13% for typical lower alcohol wines. And not all of these wines are sweet—Madeiras made from the Sercial and Verdelho grapes, or in the style of wines traditionally made from those grapes, are typically quite dry. At any rate, vintage Ports and Madeiras are easily among the greatest and most ageworthy wines produced in the world.
Older vintage Madeiras now cost a fortune, so I wouldn't say they are still under appreciated, as the small quantity that once existed on the island has been decimated by savvy collectors in recent years. Vineyard acreage also continues to dwindle on the island in favor of retirement homes and hotels. I think it's safe to say vintage Madeira is fast becoming one of the wine world's most endangered species.Vintage Port, however, remains a relative bargain when compared to equivalent top wines from other regions.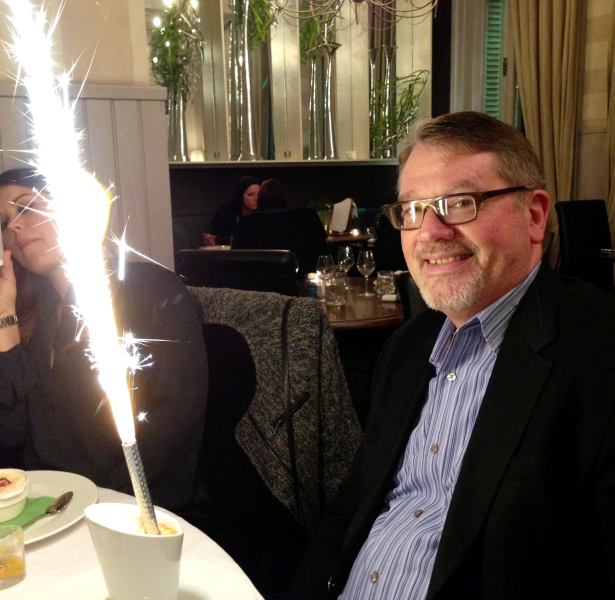 When you're not compiling tens of thousands of tasting notes, you work in HR. I found it interesting that part of your experience involved leading labor negotiations, which, to put it mildly, can be very contentious. What are the keys to success in mediating between two parties?
I think the key to success in resolving most disputes and negotiations depends on deep and thorough listening, and not just to the words but also the speaker's, and non-speakers', body language and tone.
I've tried all kinds of approaches to negotiations, including interest based bargaining of various forms. Hearing people out, reframing and reflecting back to them their issues and then working out possible solutions based on mutual interests is the ideal way to work through negotiations. Since that doesn't always work, however, at least initially, being clear on your best alternative to a negotiated outcome as well as boning up on all of your legal and procedural options can make you a much more confident and successful negotiator.
I am fortunate to have been a practicing lawyer for over a dozen years, so I call on that background and spend a lot of time working through possible issues and preferred outcomes with my management team to ensure I know all my options when entering negotiations.
And at the end of the day, being able to relax with a satisfying bottle of wine certainly helps blunt the edge that can develop during a tense day of negotiations. You've got to stay balanced, aware and keep a sense of humor during negotiations to get to the best possible outcome.
You just attended this year's Wine Bloggers Conference. Regarding the 2011 conference, you noted in the title of a post the content was sponsor-heavy and not relevant. Three years later, has the situation improved? What did you get out of attending the conference personally and professionally?
I appreciate the question....It feels like kicking a dying horse, however, for me to spend a lot more time reporting on these bloggers conferences after having criticized them sharply over the last few years.
I attended this last WBC because it was in Santa Barbara County. I went to support the region. My friend Fred Swan of NorCalWine.com put together a pre-conference, non WBC-sanctioned seminar for the SF Wine School on the region's appellations that included some of my favorite winemakers. The audience was a few dozen of us writers. It was worth the trip in itself. In fact, there were a few non-WBC events that weekend, including a non-sanctioned Austrian tasting event hosted by a winery, that made the trip worthwhile for me.
I must say that the WBC content this year included portions that were significantly more relevant to bloggers than the one I attended in 2011. I'd like to think my past critiques of the conference helped contribute to that change. The great bulk of this one though, too, was dependent on sponsors.
These conferences are organized by a strictly for-profit entity that is in the blogging conference business. They have no wine expertise, and that often shows, even though they have employed a committee of advisors in the last couple years. They make their livelihood by corralling a bunch of bloggers and basically "selling" an estimated number of us as a captive audience for pitches on sponsors' products and services, at different price points depending on how many bottles of wine they are allowed to pour and/or how much time they are allotted on the program.
Personally, I don't care to be essentially a commodity the conference organizers leverage to extort fees from producers and distributors for the various levels of permitted event participation—i.e., from sponsoring a seminar or plenary session to paying to be included in what they call "live blogging." The latter is not actually blogging, it's just tweeting. Participants are exhorted to tweet something about a wine that is quickly described in one minute "pitches" and speed tasted. I personally find this particular feature of the conference demeaning to everyone involved.
At this stage of my wine writing career, I can arrange a much more informative and comprehensive survey of a region for myself, or for a small group of wine writers, than I can obtain through attending a WBC. It therefore hardly makes sense for me to attend a conference like this, dominated by content from well funded entities, to learn about a region. And there are better forums for learning from and interacting with my fellow wine writers too -- like the annual wine writers symposium in Napa. I therefore don't see myself ever attending another WBC.
That seems to be the trend for other well established wine writers and bloggers as well. I noted when awards were given out the Saturday night of WBC that only a tiny minority of award finalists were actually present. Of the three winners who happened to be on hand to accept awards, only one was not there representing a sponsor. And even the number of sponsors and wines presented at this year's WBC was significantly down from the one I attended in 2011.