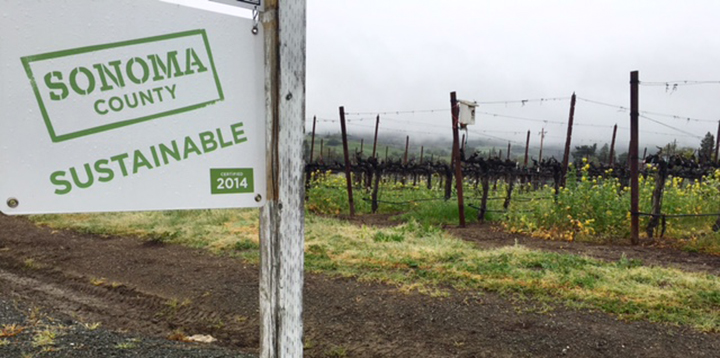 When I flew from New York for the Sonoma Wine Country Weekend last Labor Day weekend it was with more than slight anticipation. Sonoma wine country was a highlight of my Bay Area grad school years. In Napa's shadow but a world apart in winemaking, with its microclimates and close-knit wine community, Sonoma exemplifies the idea of "wines of place."
As our press group traveled from large growers like Gallo and Boisset to membership-based Ram's Gate and family-owned Benovia, it was hard not to notice that we'd come at a busy time. After three years of drought and a warm summer, the crush came early. The winemakers so helpfully charming visitors and playing host at gatherings like the Taste of Sonoma and the Coppola Estate's Sonoma Starlight were taking away precious time from their "pressing" responsibilities.
Seen at the tail end of California's historic drought, climate change is a more than theoretical concern to regions like Sonoma, with its microclimates and 16 distinct AVAs. Winemakers like Buena Vista's Brian Maloney showed off stupendous wines produced in dry years like 2012 and 2013. But the industry is not eager to have to adapt to the threat of shifting winegrowing regions.
In January 2014, the Sonoma County Winegrowers announced its initiative (with the Sonoma County Vintners) to become 100% sustainable within five years. Key to meeting that ambitious goal, according to marketing and communications director Sean Carroll, is helping Sonoma's winegrowers to see certification as getting credit (with an official blessing that can help win customers) for their current practice. "Really, they're practicing sustainable farming. It's just a matter of documenting." Participating wineries include Joseph Swan (whose Zinfandel and Chardonnay are available from Grape Collective).
Measuring Sustainability
Carroll recalls one longtime grower's objection to the new program: "What is this? I farm the way I farm!" But that grower was already following sustainable practices. "Every year, he keeps a journal. Every day, he gets up and talks about what his temperature is, how much water he's putting on the vines, all these elements. That's a sustainability report in and of itself."
The cost of the assessment emerged as one barrier to participation. To win over hesitant participants, the Winegrowers offers a $400 voucher to help cover the cost. "With the certification, what you're paying for is basically the time of the auditor to come on your property and evaluate that what you're documenting is actually what is really going on in the process."
The time investment for growers was another concern. To simplify the burden, the Winegrowers hired a full-time sustainability manager. "His entire job," Carroll explains, "is going around the county, meeting with growers, and helping them go through the process of becoming sustainable. He'll do everything from meeting a grower for breakfast, sit around their kitchen table and help them go through the assessment process, to holding workshops in partnership with our AVA's. He'll go to Russian River Valley once a month and they'll bring their growers together for a group assessment day. He'll be there to answer questions and help them through the process."
"Our sustainability program is all based on improvement. Part of your certification is you have to submit a business plan and steps that you're going to improve in certain areas. If there are places you don't feel you're strong enough on, you actually have to submit a plan for how you're going to get better the next year."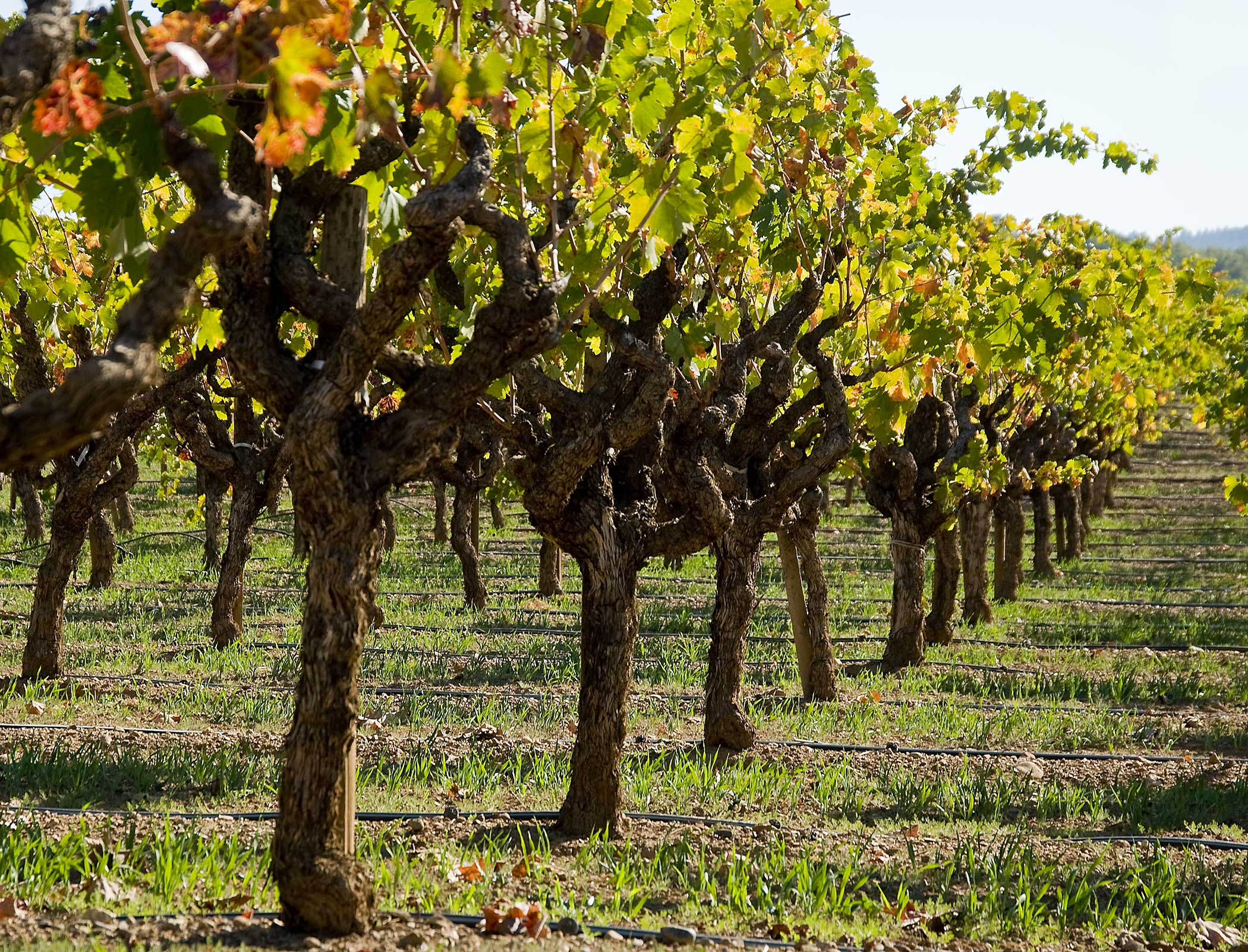 This principle is similar to the philosophy Porter Creek's Alex Davis used to explain his biodynamic winemaking. Porter Creek has not joined the sustainability initiative so far, but as Davis told Grape Collective's Christopher Barnes in 2013, "I have tried very hard to get back to the principals of how wines were made about 100 years ago or even hundreds of years ago in Europe. In other words very little additions." But though the philosophy may be compatible, Sean Carroll cautions that "biodynamic" does not evoke the same consumer demand as "sustainable."
Though Porter Creek and other wineries are holdouts, practical assistance from the association did convince enough farmers to sign on that the program is on track. In January, the Sonoma Winegrowers announced they had reached 48% of all Sonoma wines.
Family Ties
Equally important is the generational connection many Sonoma growers have with the land. "Most of our growers here, they live on the properties that they farm and farming is their livelihood. The last thing they want to do is ruin the resource that is keeping their family healthy and successful and able to grow and continue to farm."
"Talk to any farmer," Carroll continues, "and say, 'Crystal ball, what do you want to see your grandchildren doing?' They're saying, 'I want them to be here on the farm working with us, working with my son, working with my daughter.' Obviously, they have a major stake in keeping their soils and their habitat and their land healthy, because that's what they want to do 100 years from now. I think the sustainability initiative allows them to start thinking what they do in their vineyard to keep that land healthy and keep it reliable, so that down the road their great grandchild can also farm."
A major voice in support of the Sonoma sustainability initiative is Kate MacMurray, (daughter of actor Fred MacMurray). MacMurray now works for the Gallo family, who bought MacMurray Family Estate in the 1990s. "That's my heritage," she says, when asked about the program. "My father was like that. The Gallos are certainly incredible that way."
"My father [the long-running My Three Sons star] was very thoughtful about how he used the land here, and how he sustained the land through time. If you have something that's precious and beautiful, you don't want to overuse it, or overtax it, or ask it to do something that it is incapable of doing. It's important to be very aware of the long view, a generational point of view. You have to be thoughtful about how and what you ask your land to do."
Carroll sees this kind of family connection as essential. "That's one thing that makes our sustainability initiative so real and authentic. The heart of our region has always been agriculture and farming. I call them grape growers, but a lot of these guys I call farmers, because their grandparents were farming prunes and apples and dairymen before that. Some of them still do it. We have some vineyard owners who have organic dairies, as well. At the root of them, they're farmers."
Consumer Insights
Carroll oversaw market research to help persuade growers that sustainability appeals to consumers, and promotes the initiative widely. "We talk to consumers about it. I go to the Food and Wine Aspen event every year, and we do our own program road show in partnership with the vintners to different cities. As we're talking, we do consumer tastings."
Individual Sonoma wineries are also reaching out to consumers with a sustainability message. Last October, Christine Hanna of Hanna Winery & Vineyards hosted a luncheon at farm-to-table landmark Blue Hill at Stone Barns, a venue chosen to highlight the importance of sustainable farming practices.
As the assembled journalists marveled at Hanna's 2013 Russia River Valley Chardonnay (paired with This Morning's Farm Egg), Hanna reiterated that sustainable certification is chiefly a matter of documenting family practices already in harmony with the land. "Usually if you have to use a chemical input, it's because you've dropped the ball, because you were too late, you didn't do a post-harvest compost application, what have you. Sustainable growing and soil nurturing is one thing, and then reducing chemical inputs in the winery," Hanna observed.
At Stone Barns, the Hanna wines produced during the dry years stood out, from the standout 2014 Russian River Valley Sauvignon Blanc that greeted guests to two 2013 Cabs – Alexander Valley and Bismark Vineyards –paired with farm-raised lamb. But the California drought (yet to be relieved by the winter's stupendous El Nino) focuses urgency on the costs of failing to protect the environment.
As Hanna discussed her vision for her family and winery's future, it was clear Sean Carroll was right: family winemakers with a generational perspective raise their children with a deep connection to the land. "I've got two children, a boy and a girl. They worked at the winery since they were tiny, sorting grapes, putting capsules on bottles, and then my son knows how to run the forklift better than most people I know. He's a car guy, even though he's only 13."
"How do we bring now the third generation of Hanna Winery in? We've been talking about that with our kids for a long time. Instilling the passion and the interest in them, and then also being realistic that both of them don't necessarily have to do it."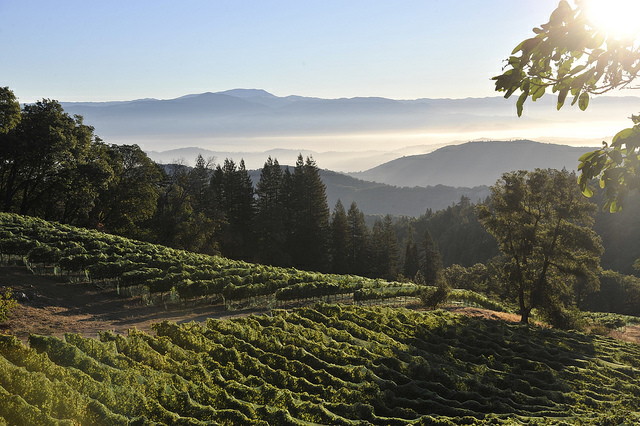 Economic Sustainability
Sustainability, in Hanna's view, includes keeping the family business viable for successive generations. "If one chooses, fantastic, and the other one can go their own way, but also my job is creating enough profitability at the winery, the stability at the winery, so that it still looks like a good investment for those family members who choose not to be involved in the business."
"I take that very seriously, and happily we are attractive in that way. We've tried to be really smart about taking advantage of the boom times and paying down debt, and making sure that we're at a certain place and that the winery's exciting and the wines are exciting and the business looks like something the next generation wants to be involved with. That's sustainability."
"The other part of sustainability," insists Hanna, "is sustainability for your workers. We're heard a lot politically about a national minimum wage, about health care. Part of sustainability is making sure that our crew is well taken care of, that they're paid more than a fair wage, that they all have health insurance, that they can raise a family on what they make at Hanna Winery and that we offer them year-round work. We're not just hiring people seasonally and then laying them off until we need them again."
The Sonoma winegrowers' emphasis on labor sustainability is a point of pride for family winemaker Hanna. "The nice thing about having 250 planted acres is I have plenty of work for people."
And as Sean Carroll reports, treating workers fairly is an important aspect of the initiative's consumer appeal. "It's interesting, as we're so focused on environmental practices, that consumers are as interested in that social aspect. They want to know how we're treating our workers, how we're good stewards of our community, how we volunteer."
This expanded, social vision is heavily influenced by Millennial consumers, Carroll says. "It's really interesting to think that the younger generation really has a much more broad, holistic viewpoint of sustainability than I think my parents had."
For Christine Hanna, an employer's commitment to staff is also a good business practice. "You know how important it is to have a seasoned staff person and not have to be hiring and re-hiring and training. So it works for everybody to have a dedicated, long-term winery staff. Sustainability for staff and then sustainability for the business itself."
Industry Outreach
Despite the unique market advantage sustainability may give them, Sonoma winegrowers are trying spread the message to growers globally and in the US. "We are going around and sharing what we're doing with others," says Carroll. Sonoma County Winegrowers president Karissa Kruse has spoken abroad at the Wine Visions Conference in Bilbao, the SIMEI International Congress on Sustainability in Milan, and the FIVS Global Trade Policy Conference in Brussels. Here in the US, she addressed the Wharton IGEL Conference in Philadelphia, the Monterey Bay Aquarium's Sustainable Food Institute Conference, and Wine America's Wine and Grape Policy Conference in Washington, D.C.
This coming week, Kruse and Carroll will travel to New York to meet with journalists and host a dinner at David Burke's fabrik promoting Sonoma's sustainability initiative.
"I think that we are leading," says Carroll. "Champagne launched their own sustainability initiative two or three years ago. From what I know, they haven't had a lot of success in getting their growers to adopt it." The region invited Kruse to "help them understand how we've been so successful at getting our vineyards sustainable."
Sustainability's Future
But Carroll does expect sustainability to spread far beyond Sonoma. "In fifteen to twenty years, the word 'sustainability' may not be a buzzword anymore. It's just going to be the reality of how people farm. And that's what really the day to day is just going to be." According to recent consumer research, "We're seeing the trend get bigger and bigger in terms of consumer awareness and interest in sustainability."
Kate MacMurray, speaking to Grape Collective in the well-preserved 1940s family cabin she grew up in, puts it more emotionally. "If you look it up in the dictionary, what does 'sustain' mean? It means to continue, to go on and on. So that's what I hope we're doing. If you want something to last, you can't run it into the ground, you just can't. You have to treat it with respect and I think that's what sustainable practices do. They treat whatever they're trying to sustain with respect."
"We're so aware of what we've been given and so grateful. We've been given this gift and we can't take it for granted. For me it's a love affair, and it's a love affair that I want to go on forever."
------
Try the Joseph Swan Kent the Younger Chardonnay at Grape Collective for $39.99. Sign up for our email newsletter and get 20% off you order.